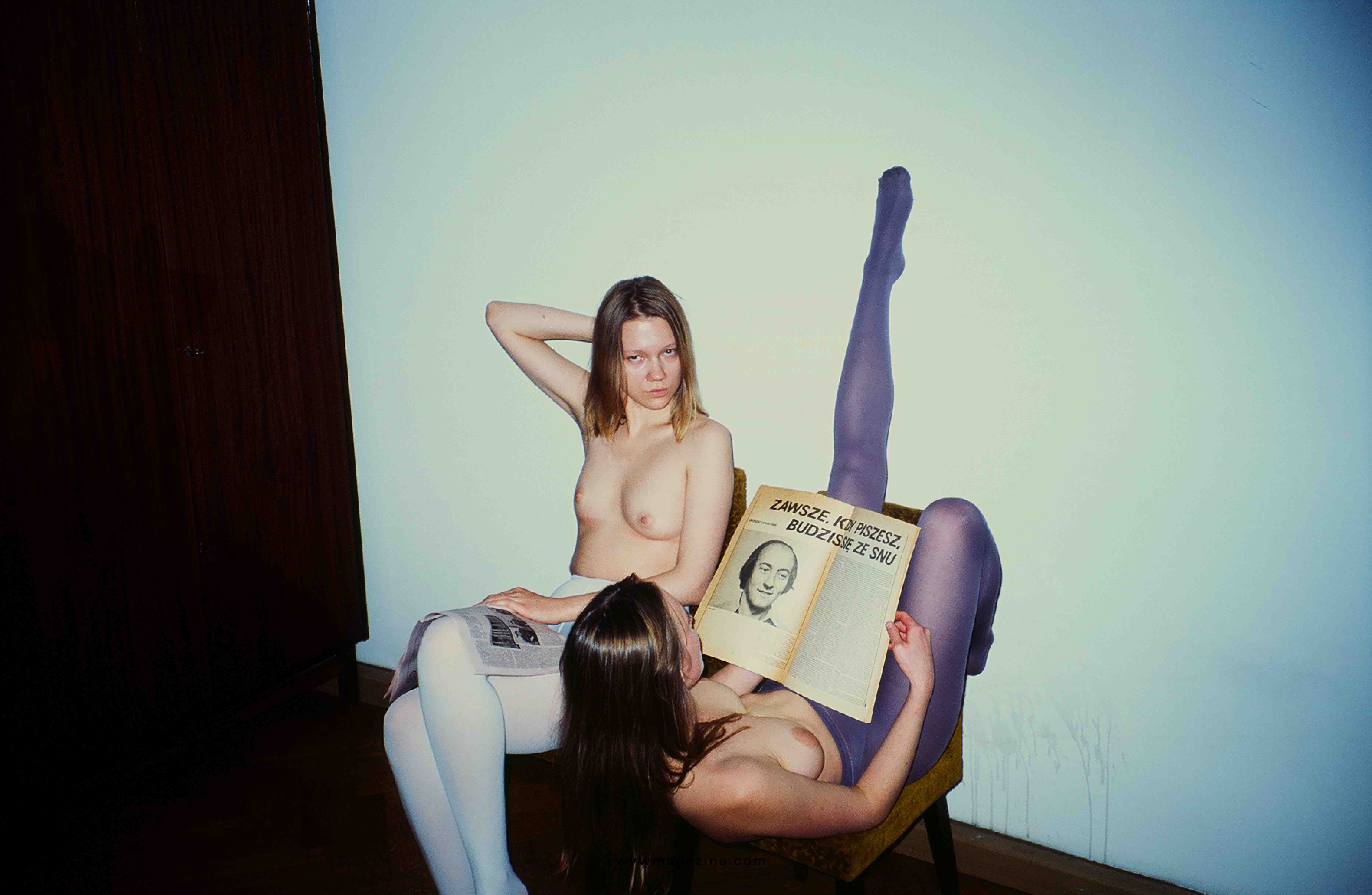 Wowa Romaniuk is a young photographer from Chervonograd, Lviv region. He got acquainted with photography a few years ago when he bought a film camera. He does not recognize himself as a fashion photographer, most of his shots are about the construction of the hero, his image and the place, which will complement him. He describes it as a "post-Soviet production".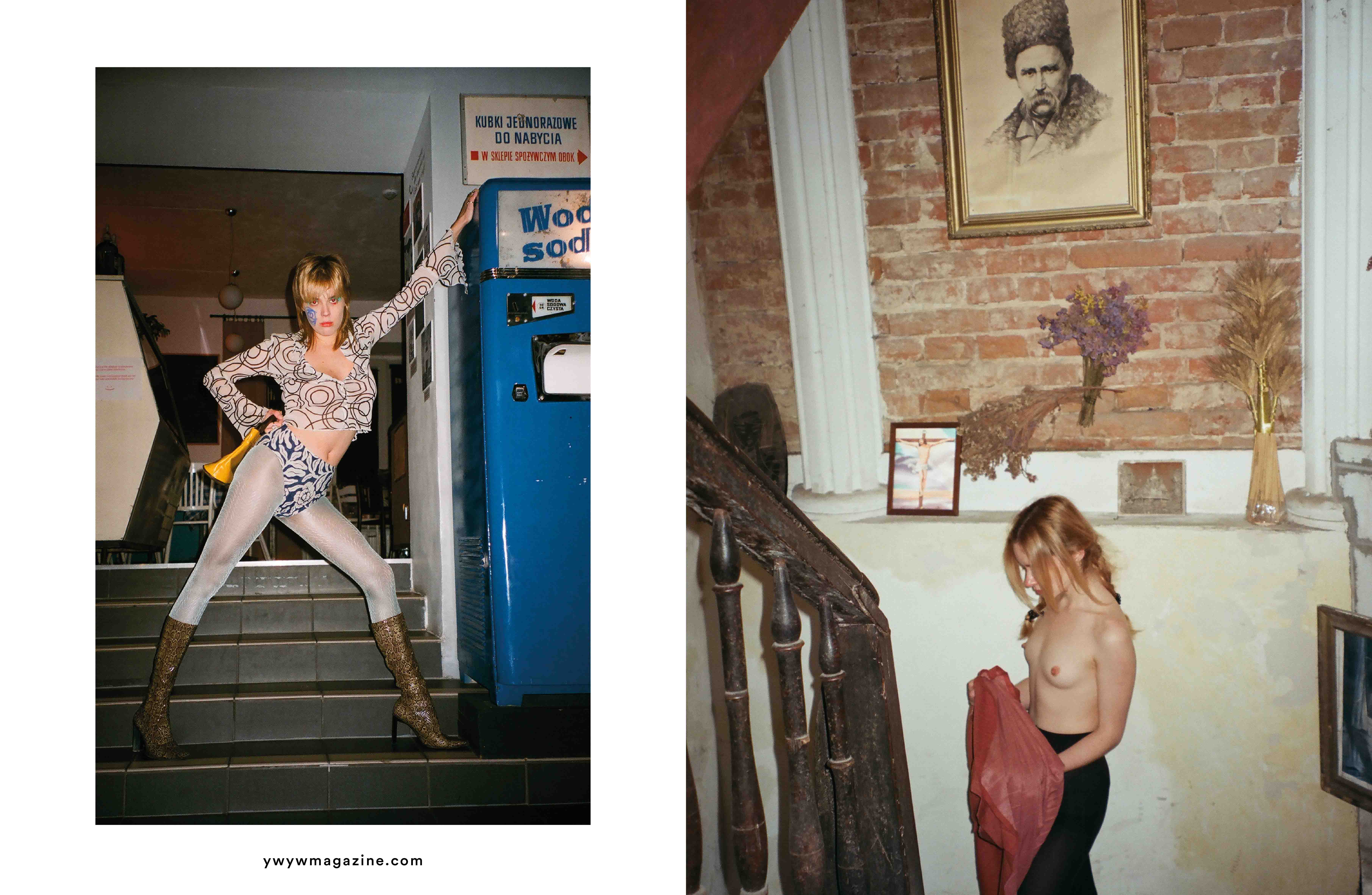 How old are you?
I'm 25 years old.
Favorite movie and why?
Office Romance (Sluzhebnyj roman) a Soviet comedy film directed by Eldar Ryazanov. Everything here is mesmerizing – from the music, which is amazingly selected, to the recognizable scenes from life and witty and funny remarks – as well as the nostalgic details of the 'old time' … For which I appreciate the films of Ryazanov-: they seem to be a clot of what was good in those days, pure feelings and thoughts are preserved, from which the soul warms up – in spite of the ubiquitous politics and propaganda, which severely spoiled the life of normal people at that time.
Are you a detail oriented person?
I am definitely focused on detail. There are many things that can be called detail. For example, an element on clothes that is to some extent related to the rest of the composition of the photo, by color, for example. I also like to use something commonly called 'easter eggs' in photography, i.e. hidden references. In my photography, these are usually book titles.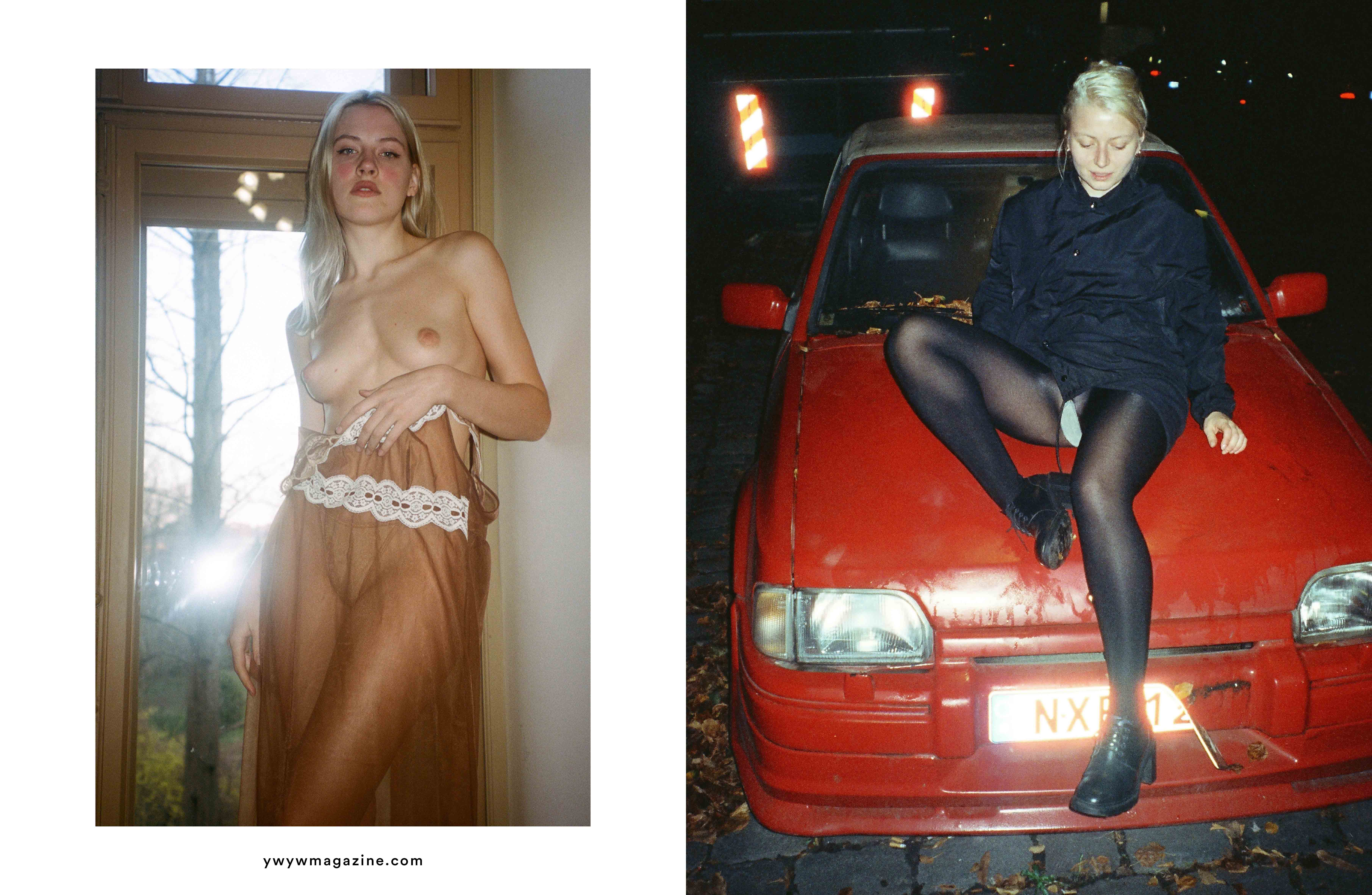 One thing people would be surprised to find out about you?
I am a geodesist by profession. Over time, I changed a theodolite  (a typical geodetic instrument)  mounted on a tripod to a camera.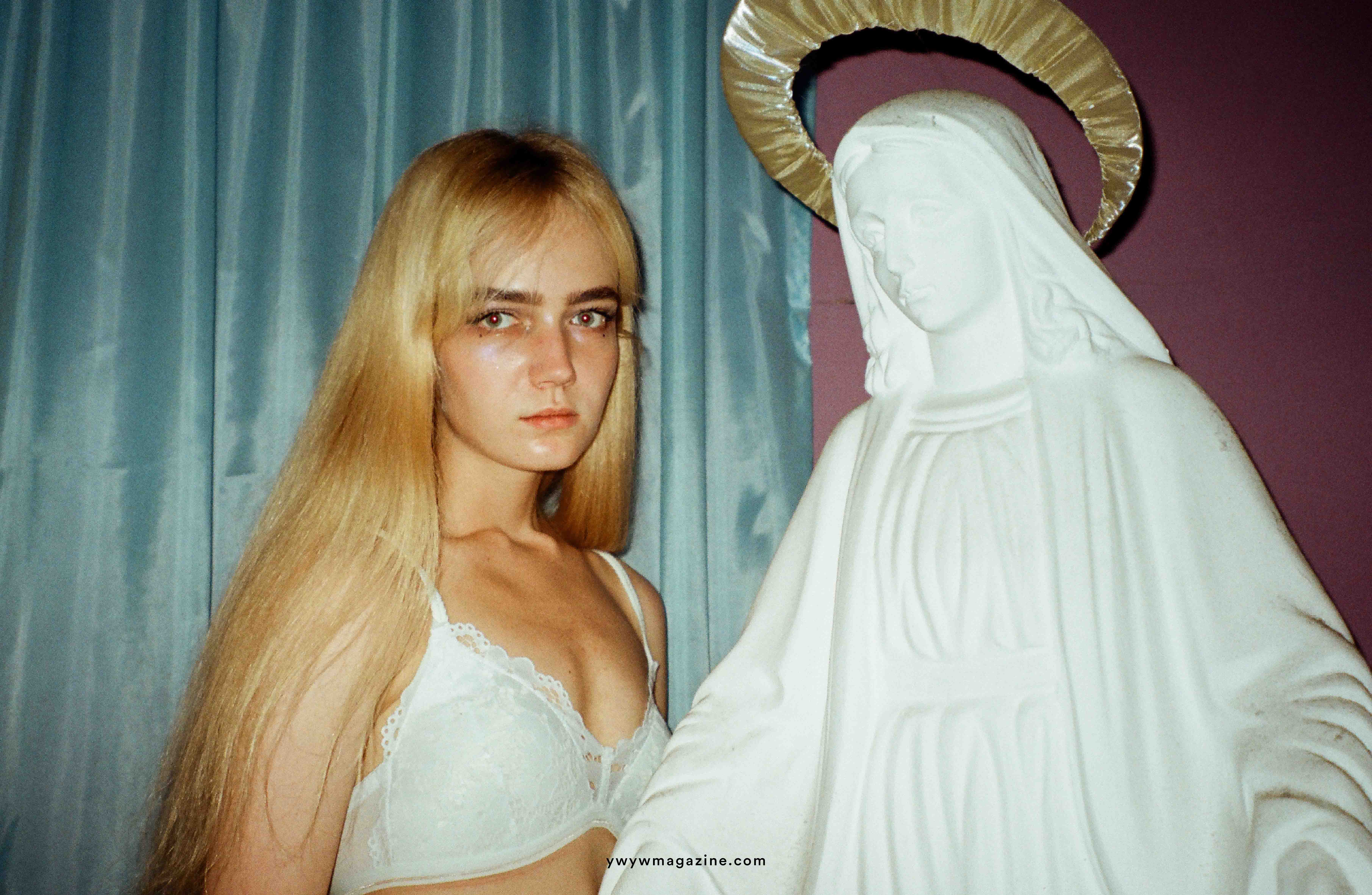 Your advice to someone who is reading this and wants to be a photographer?
Expensive cameras do not prove that someone is a good photographer. You can even take photos on old phones like Nokia or old digital cameras.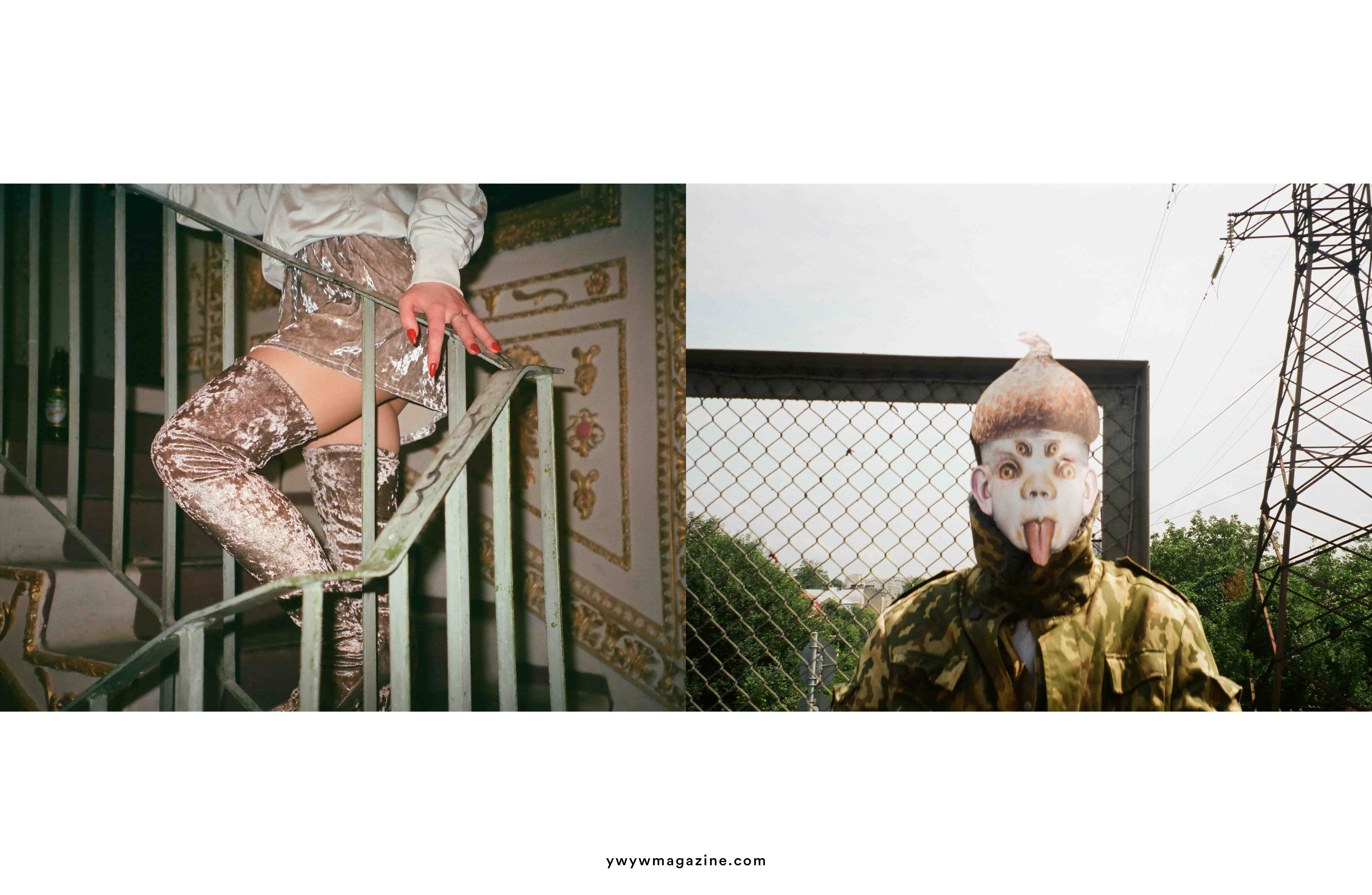 Can you describe your photography in three words?
Documentary, Nostalgia, Surrealism.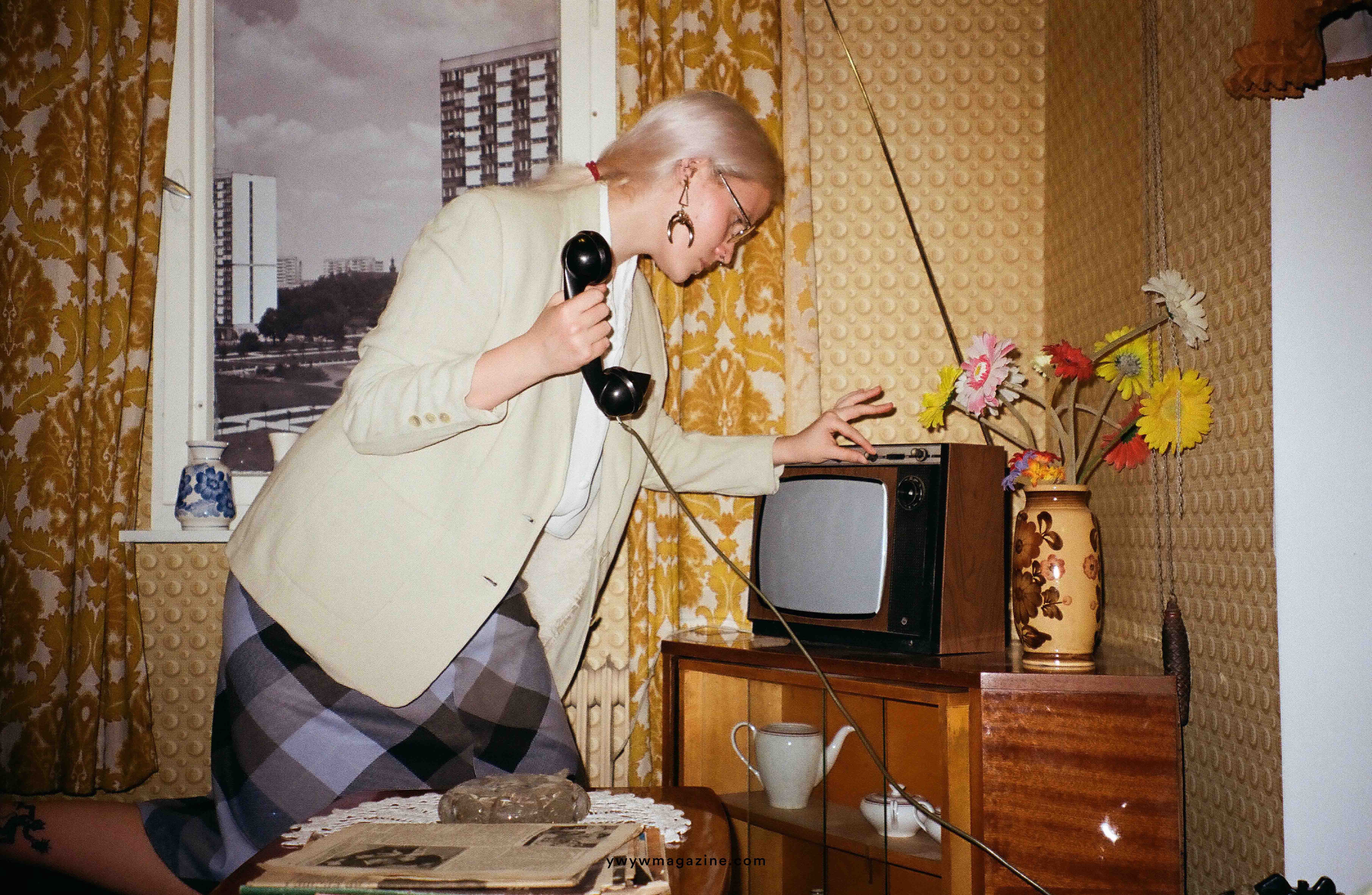 As a photographer, what do you think are the extra-opportunities that social media offer with respect to more traditional forms of communication?
Certainly, social media allows you to quickly communicate with the right people and show your work (especially during the pandemic), on the other hand, there is a lot of competition and it's hard to stand out from the crowd.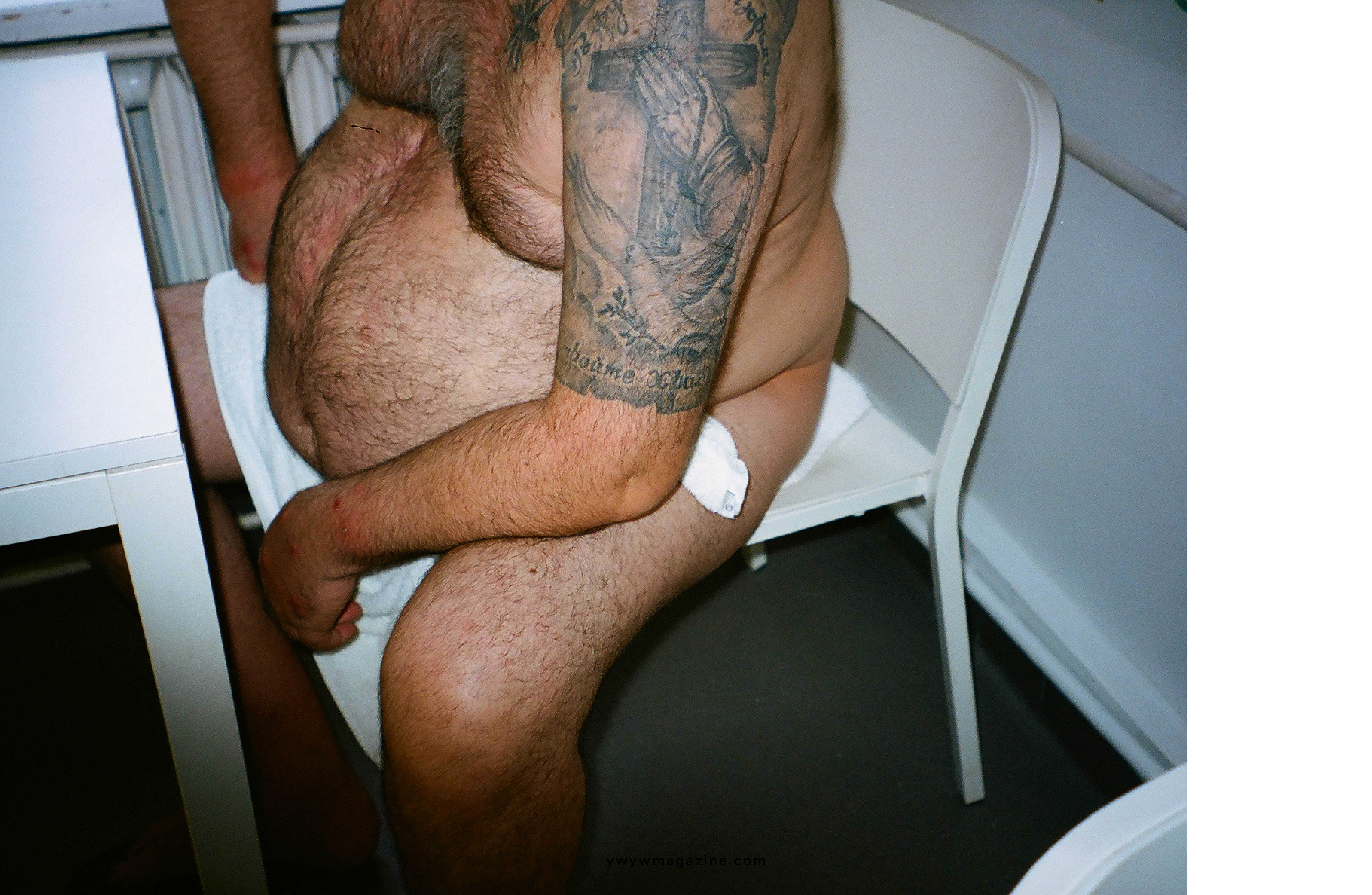 Are you more focused on the subject or on the scene?
The focus should be evenly distributed. I try to make subject and scene blend together and be connected in some way. But still, for me, the scene has priority over the subject as it takes more time to present it.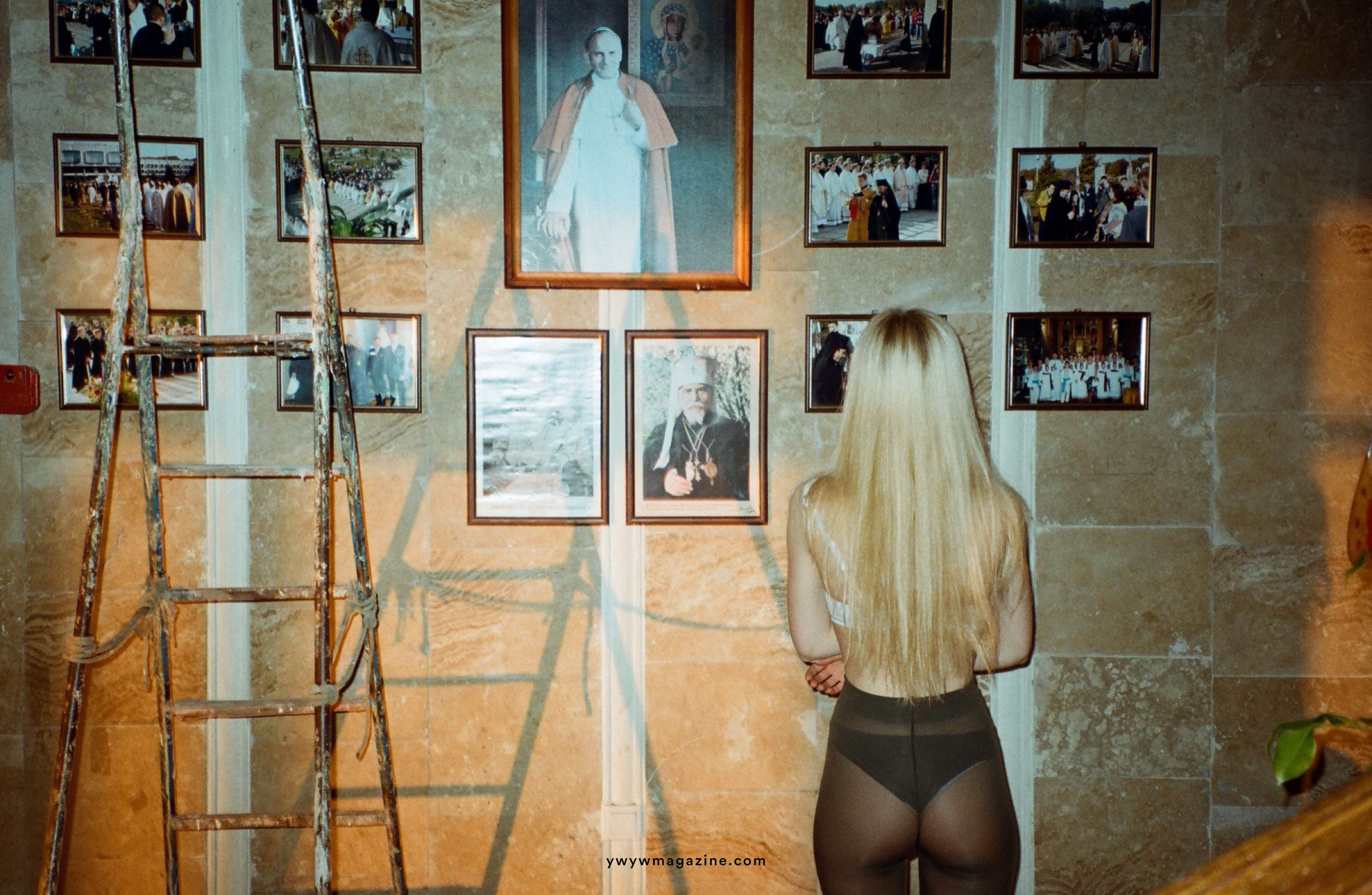 Who is your favorite photographer?
Boris Mikhailov, one of the most important contemporary photographers, electrical engineer by training. He began his career and first photographic experiments in Kharkov. His works have become symbols of social documentary and conceptual photography.
Which camera do you usually use for shooting?
I shoot with a simple point-and-shoot, so I can always take it with me wherever I go. It's Olympus MJU.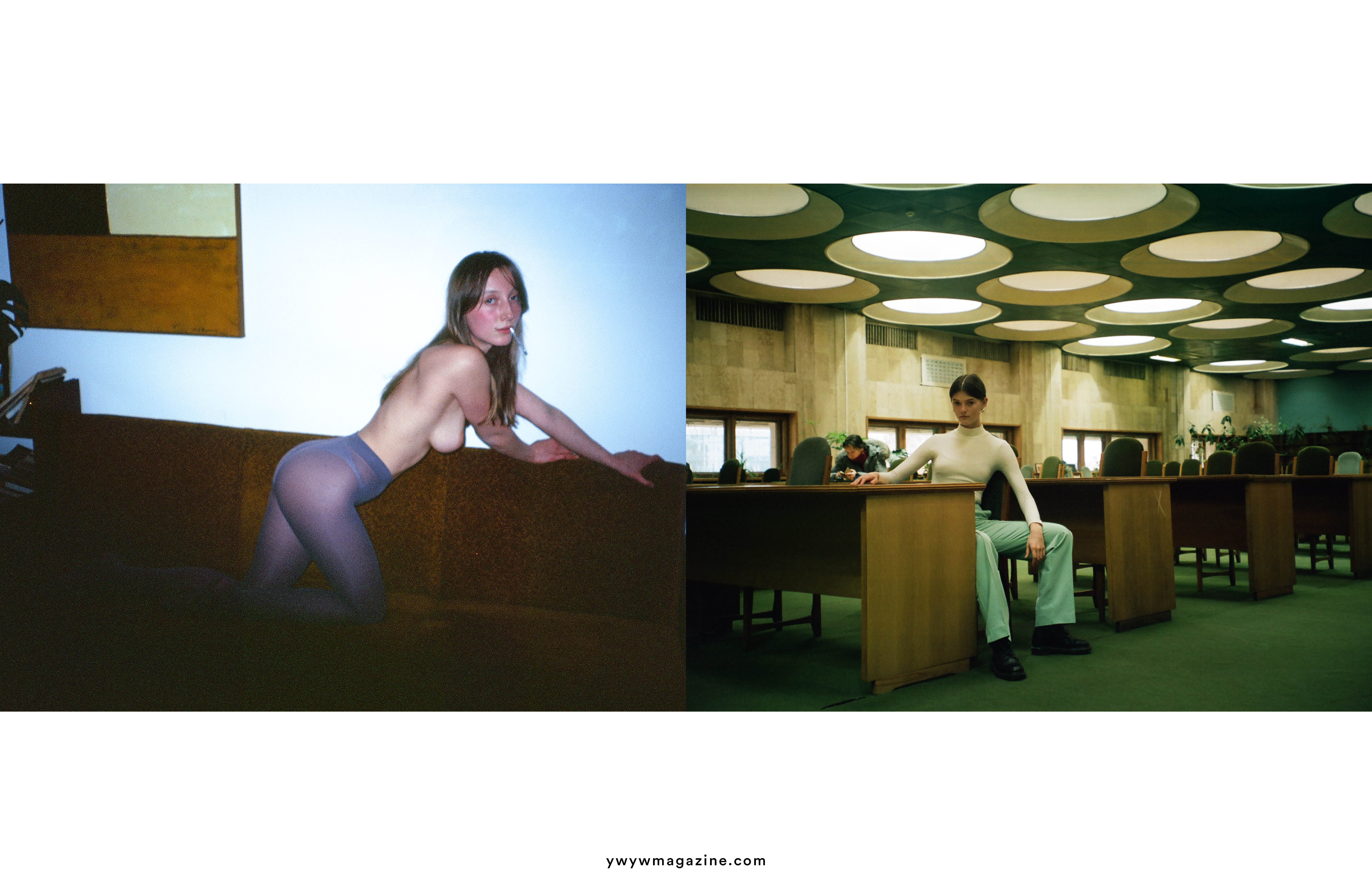 How does your creative process usually look?
It is either spontaneous or deliberate, no need to beat the bush. One time, I stayed in a hostel in Warsaw. On my way to the shower room, I met a "thief in law", which was in the Soviet Union, a specifically granted formal and special status of "criminal dignitary", who enjoys an elite position among other notified mobsters within the organized crime environment. I noticed him by his distinctive tattoos on the body. I asked if I could take some photos of him. So I met a criminal and took pictures of him with a towel wrapped around his body. Sometimes the photos are well-thought-out and I choose an interesting location earlier. Nevertheless, the better photos I took had a bit of improvisation to a greater or lesser extent.
What attracts you about the Soviet-era architecture present in your shots?
One of the characteristics of my photographs is the architecture of modernism and brutalism. Nowadays, in post-soviet countries, this type of architecture is underestimated. Usually these buildings are either destroyed or altered in such a way that they are stripped of the legitimate features of modernism / brutalism. One of my favorite modernistic gems is located in Kyiv. It's called "Tarilka" by the locals meaning "plate" or UFO building, as it resembles an alien ship. The authorities wanted to demolish this building and build a shopping center in return, but people from Save Kyiv Modernism Community did not allow it and protested. As a sign of solidarity with the protest, I did a tattoo of this building on my leg.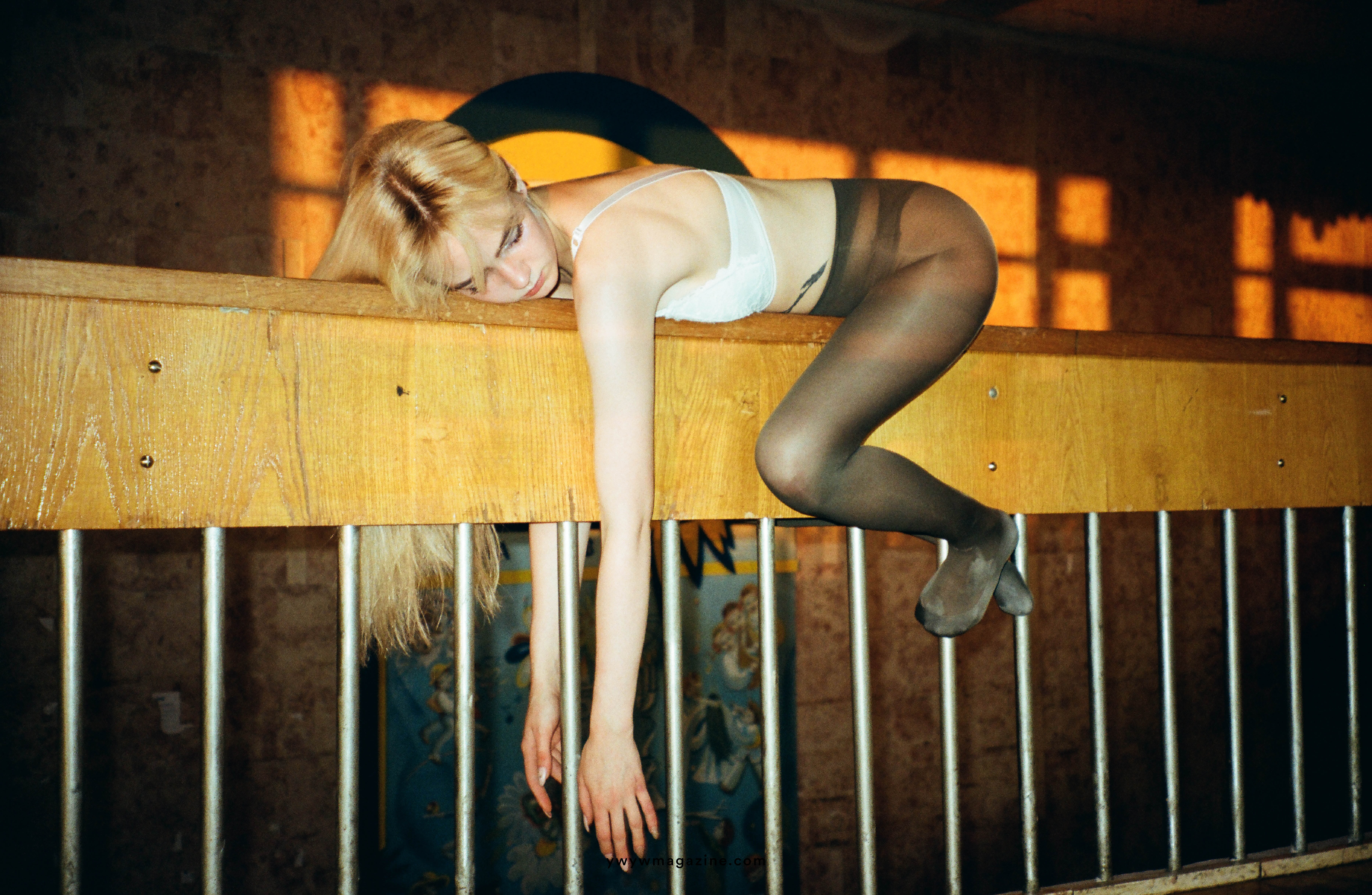 What do you want the viewers to take away from your work?
I want people to realize that my photos is a representation of surrealistic world that is constructed in post soviet locations. I want to give them strong emotions at the sight of an almost naked thief in law, but also want them to fall into a reverie at the sight of soviet era utopian life.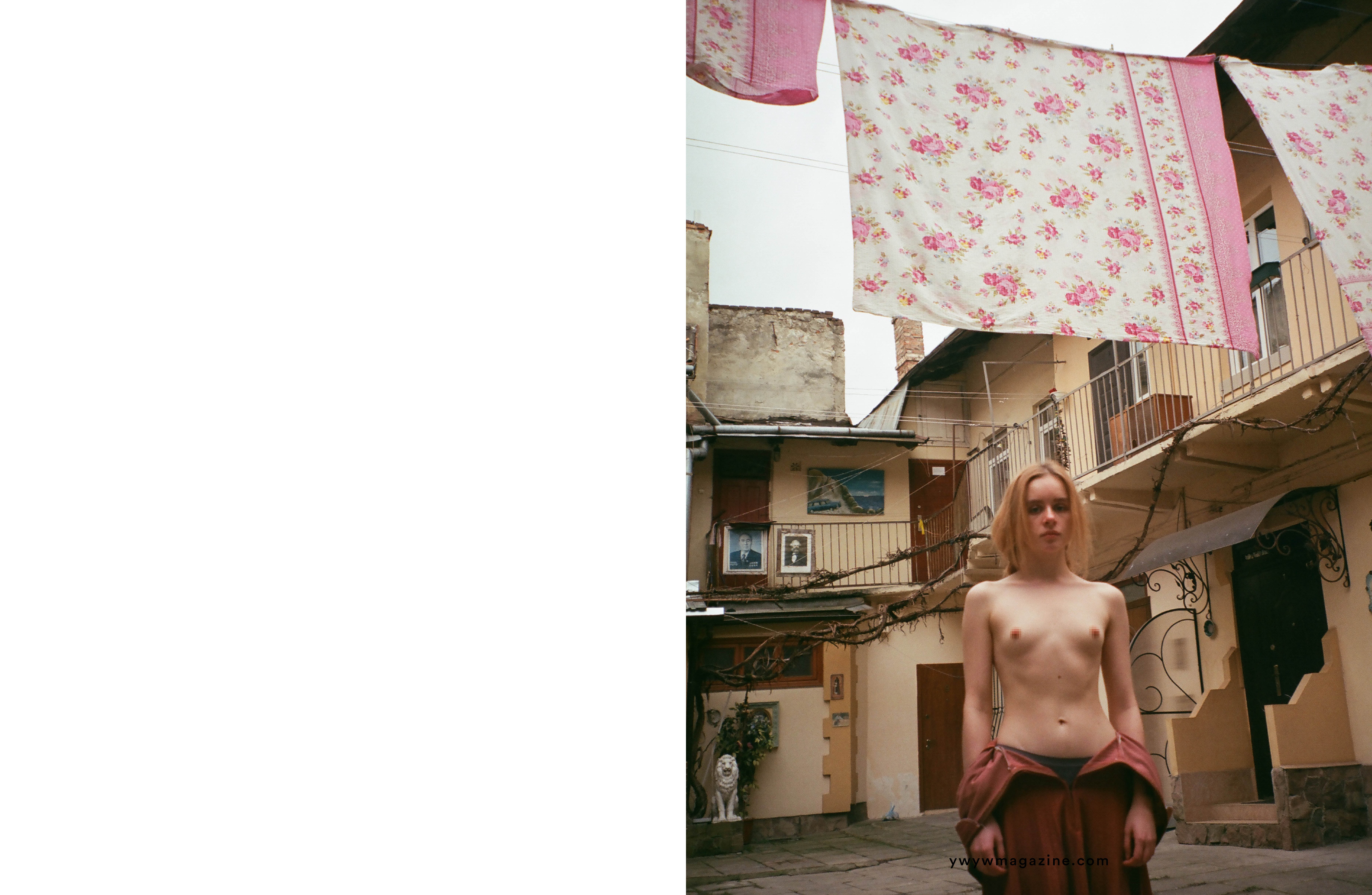 What meaning do you attribute to the nude in your shots? Does it have a sensual value?
In Soviet Union, any genre of art that showed erotic scenes was forbidden. Photographers were not allowed to take erotic photos and show them in public so nudity did not exist at all. The photographer that inspires me the most, Boris Mikhailov, was fired after the police found photos of his naked wife at his apartment. In my photos, I try to change the rules and show what was forbidden.
Who are the people you photograph?
I construct a scene from start to finish and look for characteristics that evoke nostalgic 80s & 90s youth and elements that fit the environment to create an atmosphere since my work is inspired by the spirit of the Perestroika Generation, which was a political movement for reformation within the Communist Party of the Soviet Union during the 1980s. At that time, such figures as Viktor Tsoi and Yanka Dyagielvea appeared, who are my inspirations, especially Viktor Tsoi / Kino (band).