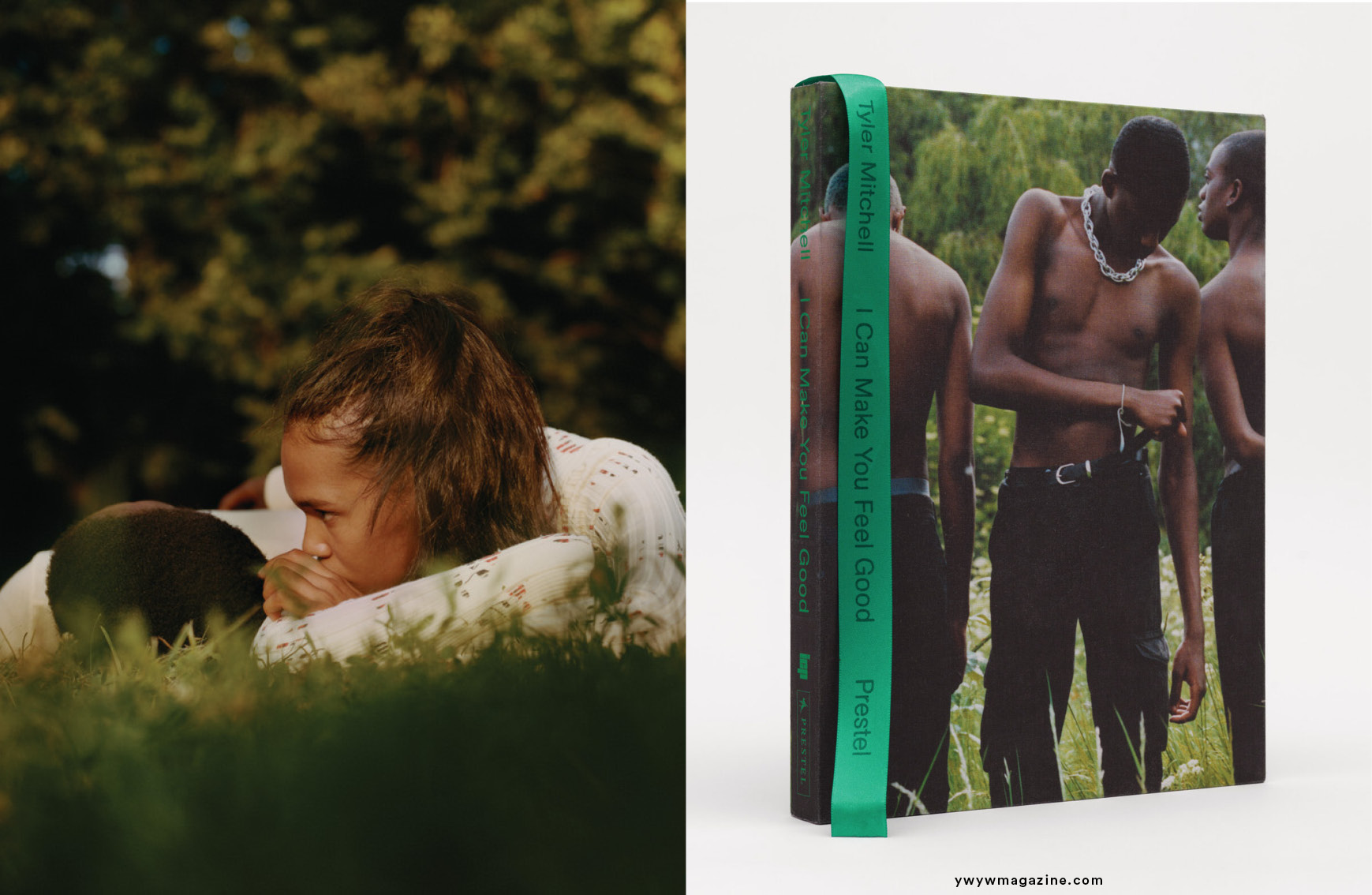 Tyler Mitchell publishes a 206-page photography book  with 120 color illustrations, which expresses his distinctive vision of Black utopia.
He uses art and fashion photography, portraits and documentary reportage to represent his own community.
Taylor is well-known for Beyonce's Vogue cover, he does commissioned work for popular fashion houses, he does exhibitions in art institutions and also he lectures at Harvard University on the art of image making.
"I Can Make You Feel Good is simply a declaration. And one that I feel is gut punching in its optimism. It feels important at a time like this to declare such a thing," said Mitchell. He defines himself as a concerned photographer, he has previously said that "conveying Black beauty is an act of justice."
What is unique to this book, is the sense of photography that Tyler has: glowing natural light and rich colors to portray the characters in their privacy with optimism.
It features written contributions from Hans Ulrich Obrist, the Artistic Director of Serpentine Galleries and Deborah Willis, the Chair of the Department of Photography & Imaging at the Tisch School of the Arts at New York University.
The book is available for pre-order here for $60.