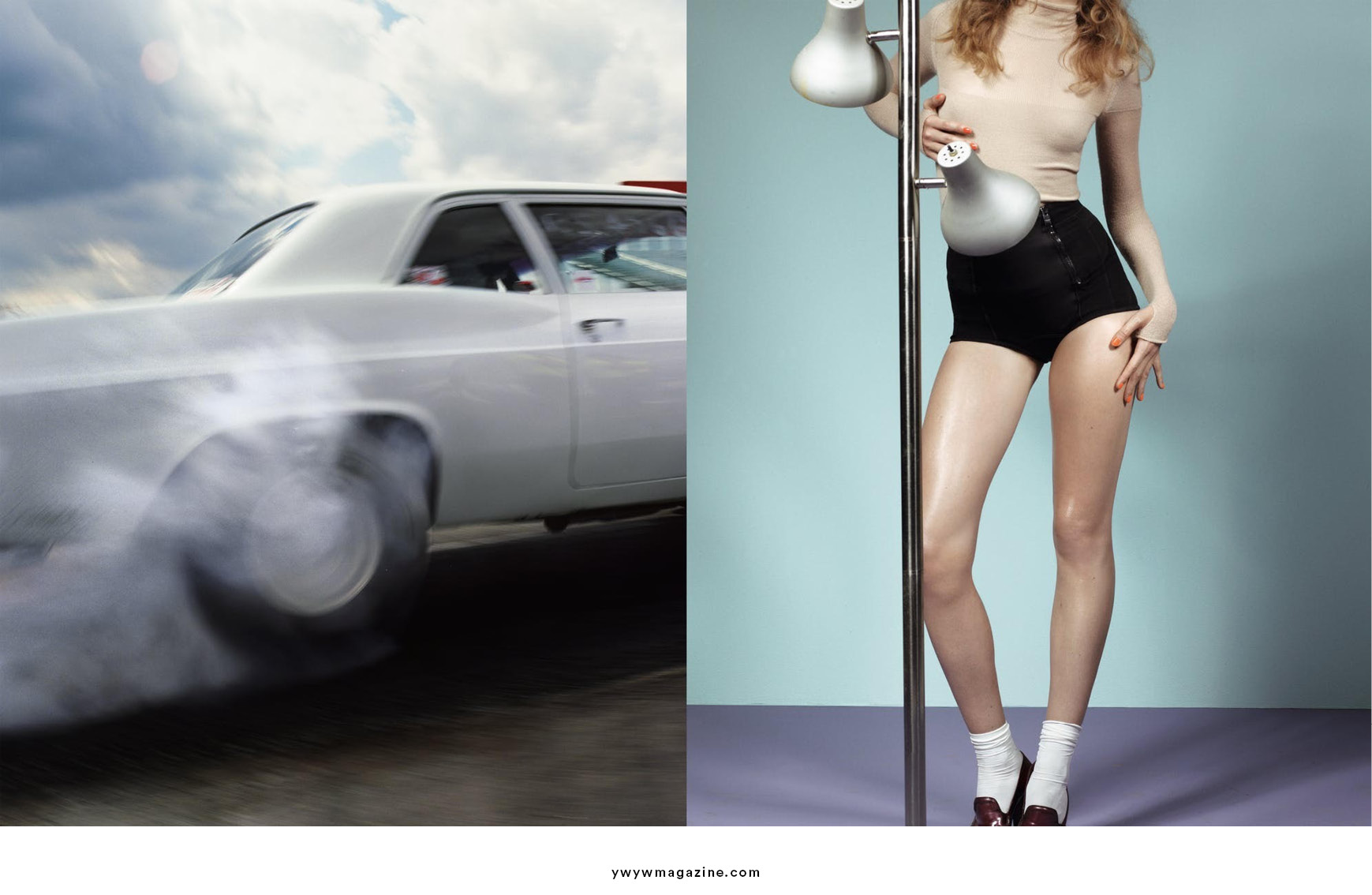 Craig McDean is a photographer and filmmaker who is renowned for his striking fashion imagery and portraiture. Having discovered photography by taking pictures of his rocker friends in the North of England, McDean moved to London, where he assisted before striking out on his own with assignments in many renowned magazines. McDean currently lives in New York and presents a new photography book 'Manual'.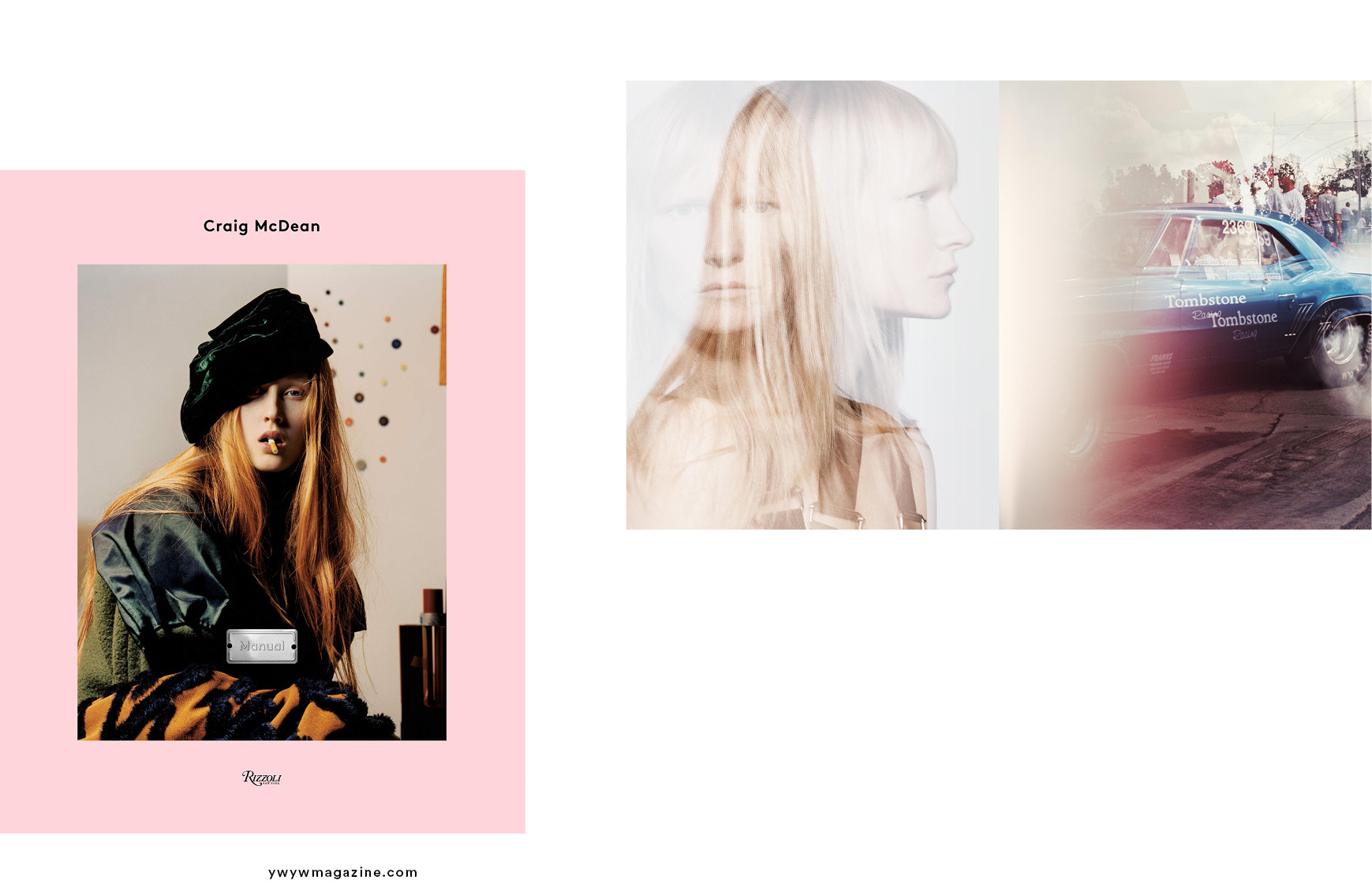 McDean grew up cruising with his dad in a Ford, watching chase films, and even trained and worked as a car mechanic in his hometown of Middlewich, England before starting to do photography. In 1999, he made his publishing debut with a stunning homage to American drag racing. The title was less of a confession, more of a reference to that universal boyhood obsession: 'I Love Fast Cars.' While departing from his typical subject matter, McDean used his same seductive and glowing photographic grammar to explore the people, culture, and especially, the hot rods that constitute drag car racing. Now 20 years later, McDean has followed-up with Manual, combining his life-long passion for cars with past (and unreleased) fashion photography from his archive.
Manual, though, is not just an appeal to the nostalgic or the car-connoisseur gaze. It is a study of form and pattern. In diptych spreads, femme-fashion is juxtaposed with macho muscle car iconography. "I'm not putting them <the models> next to horses because I can't ride horses! I grew up around cars," says McDean. With his trademark energy and glamour, the images in this book capture the beauty, mystery, and sex appeal inherent in both the worlds of luxury fashion and luxury automobiles.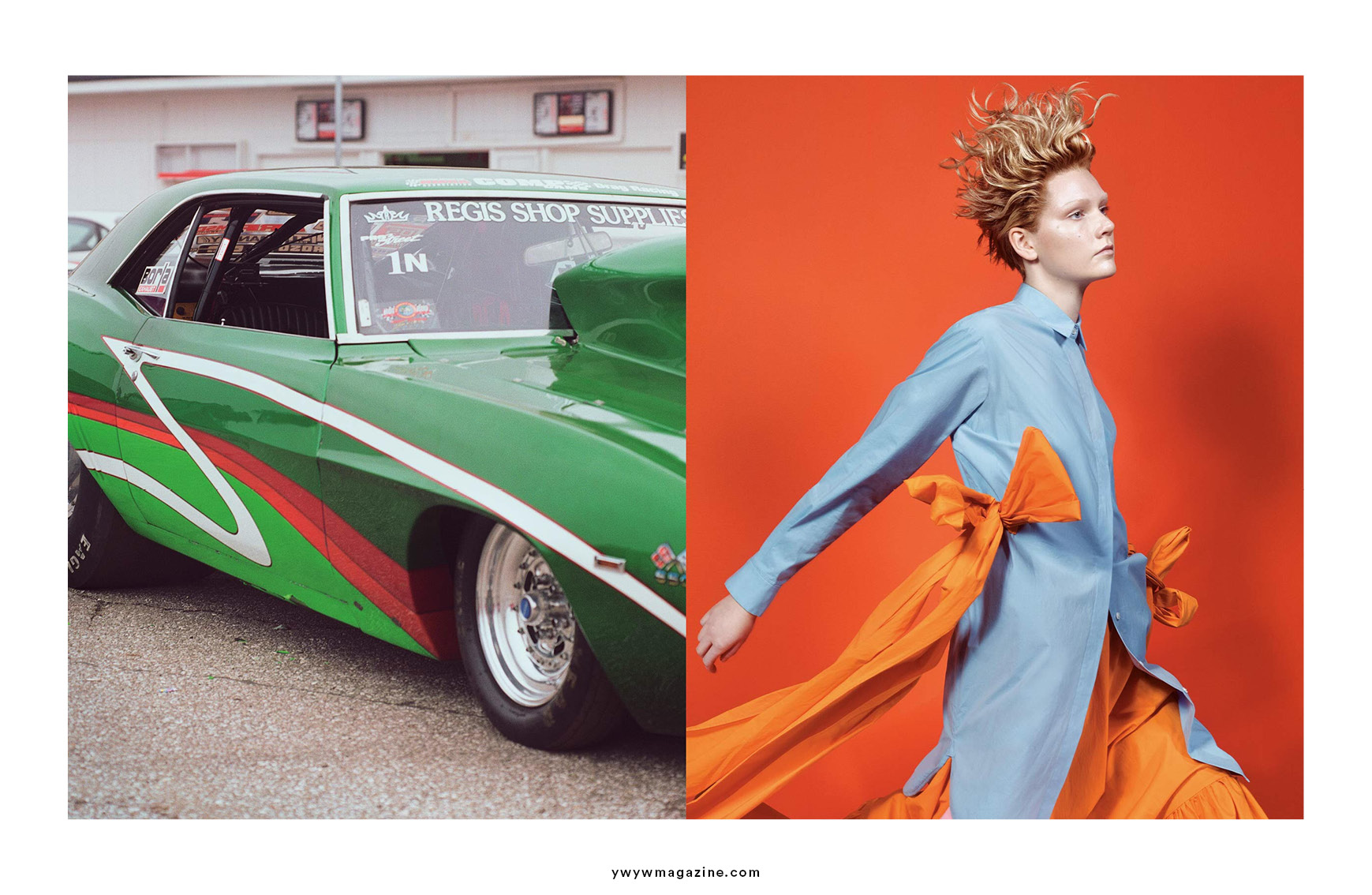 Featuring some of fashion's most well-known models juxtaposed against images of flame-covered race cars and chromium steel car parts, Craig McDean: 'Manual' is a stylish exploration of the ways that fashion and car racing collide. McDean moves beyond the gendered nature of his images and finds links according to elements of geometry, mood, and color. Through these relationships, dualities between the human and the vehicular start to mist away. We become vaporous and free like the fumes of an escaping drag car; we re-enter the world with horsepower and light speed grace.
The book has been published by Rizzoli. As a bonus, Ben Gorham of Byredo has partnered with McDean to make 400 limited Manual covers. Byredo will also release a collection of muscle car memorabilia (baseball caps, beer coolers, scarves, jackets, t-shirts) inspired by the book.