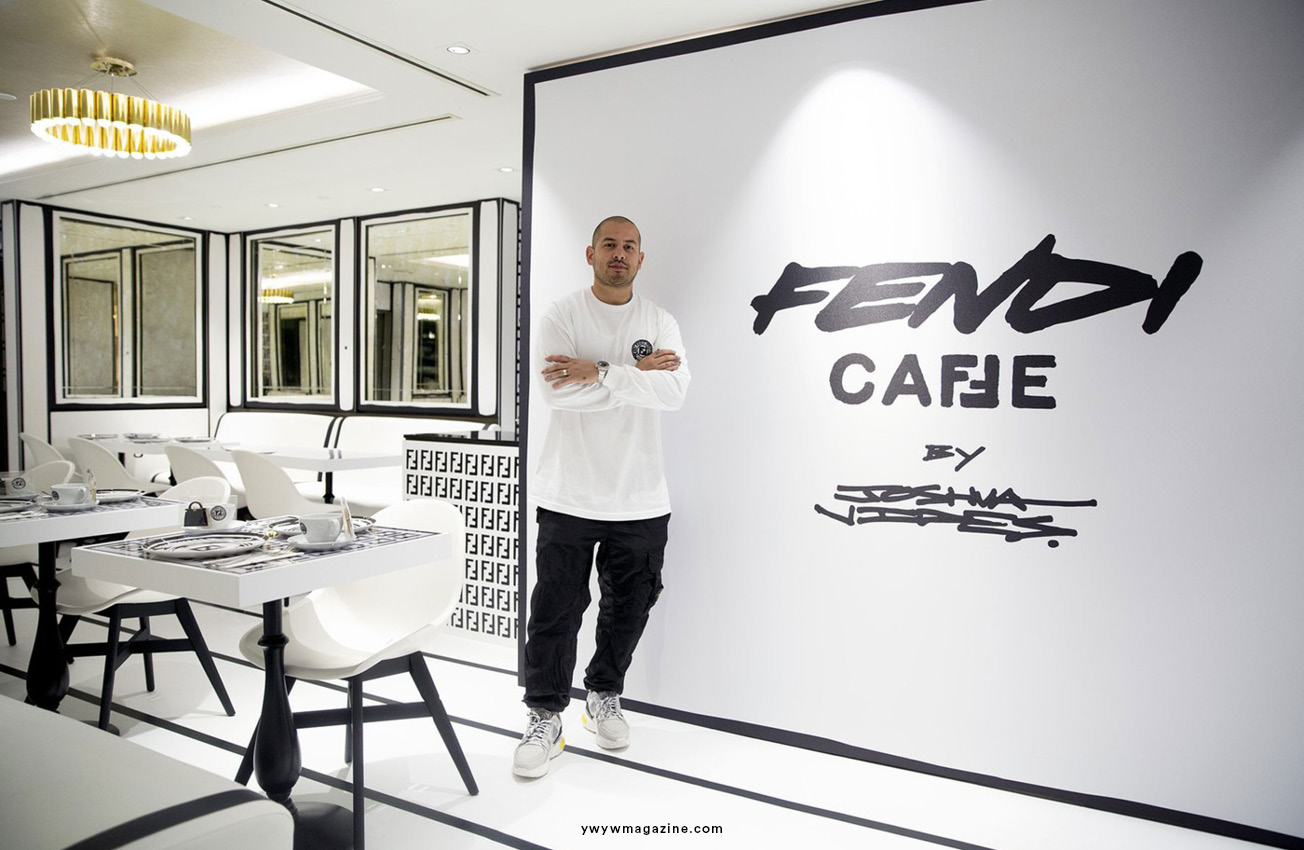 Italian luxury house Fendi has opened a themed café and Peekaboo bar at renowned retailer Harrods in London. Collaborating with LA-based artist Joshua Vides, the ground floor pop-up is covered in his signature monochromatic graphics and features the iconic double FF logo as both coffee art and interior décor, contrasting the vibrant and glitzy bags on offer to shoppers within the space.
Located on the fifth floor of the iconic department store, the Fendi Caffe will be open for visitors throughout July and August, with a specially curated menu taking inspiration from Italy – the home of the famed luxury fashion house. The result is likely to be seen all over your Instagram feeds throughout the summer, thanks to 'FF' branded walls, tables, menus, plates and crockery. You can even order a Fendi logo coffee, bag-shaped biscuits or a double 'FF' cake.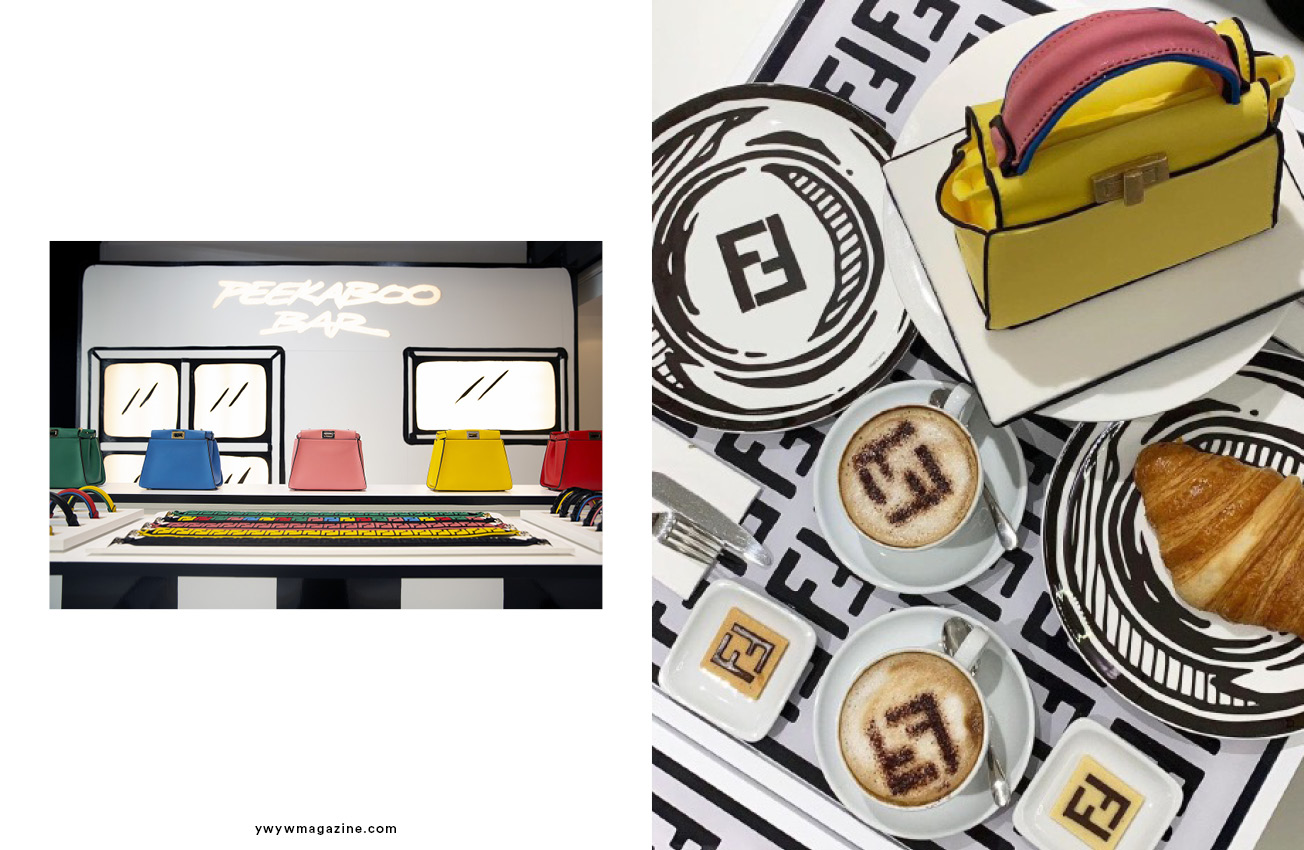 Although it will feature an array of Italian delicacies, it's not any usual cafe. Next to breakfast and lunch options the café will also host Fendi's most iconic Baguette handbag. In addition, attendees will be able to see a sequin re-edition of Silvia Venturini Fendi's 1997 Baguette bag, as well as create their own bespoke versions of the Fendi Peekaboo handbag – courtesy of the 'Peekaboo Bar'. Customers will be able to mix and match three key elements of the popular bag (body, handle and strap), to create their own unique style. More than 20 different options for the body of the bag will be on offer, with 25 variations of handle and a further seven strap possibilities.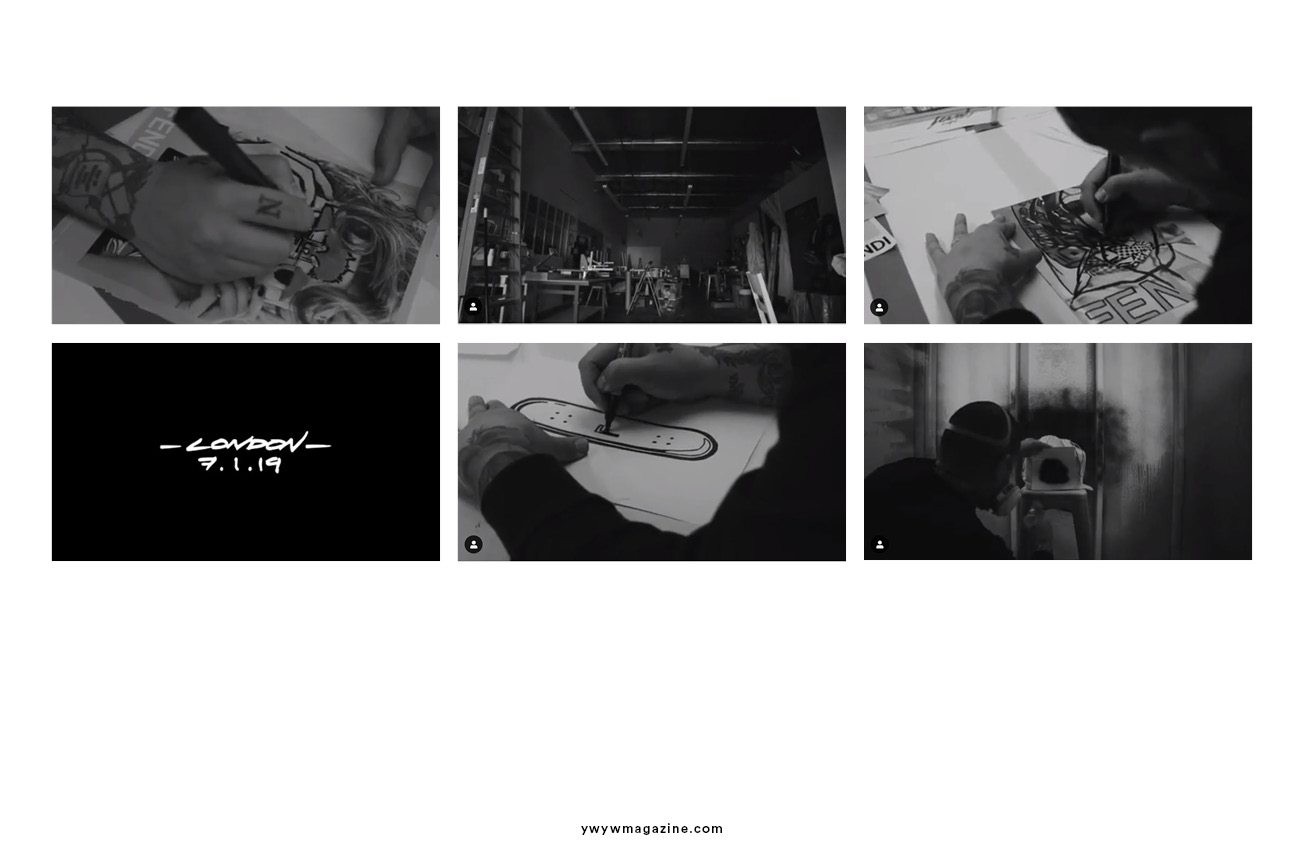 Elsewhere, the Men's Piazza pop-up sell the men's AW19 accessories and the Shoe Heaven pop – which will last until the end of the year – will showcase a series of women's footwear.
"I wanted to make shit that they've (Fendi) never made and I wanted to keep my follower friends involved in the project and have them be like 'oh shit!,' he explains of the decks. "For the new-ish art collector, he's got skate decks on his walls so for me it was an opportunity to make something they've never made before."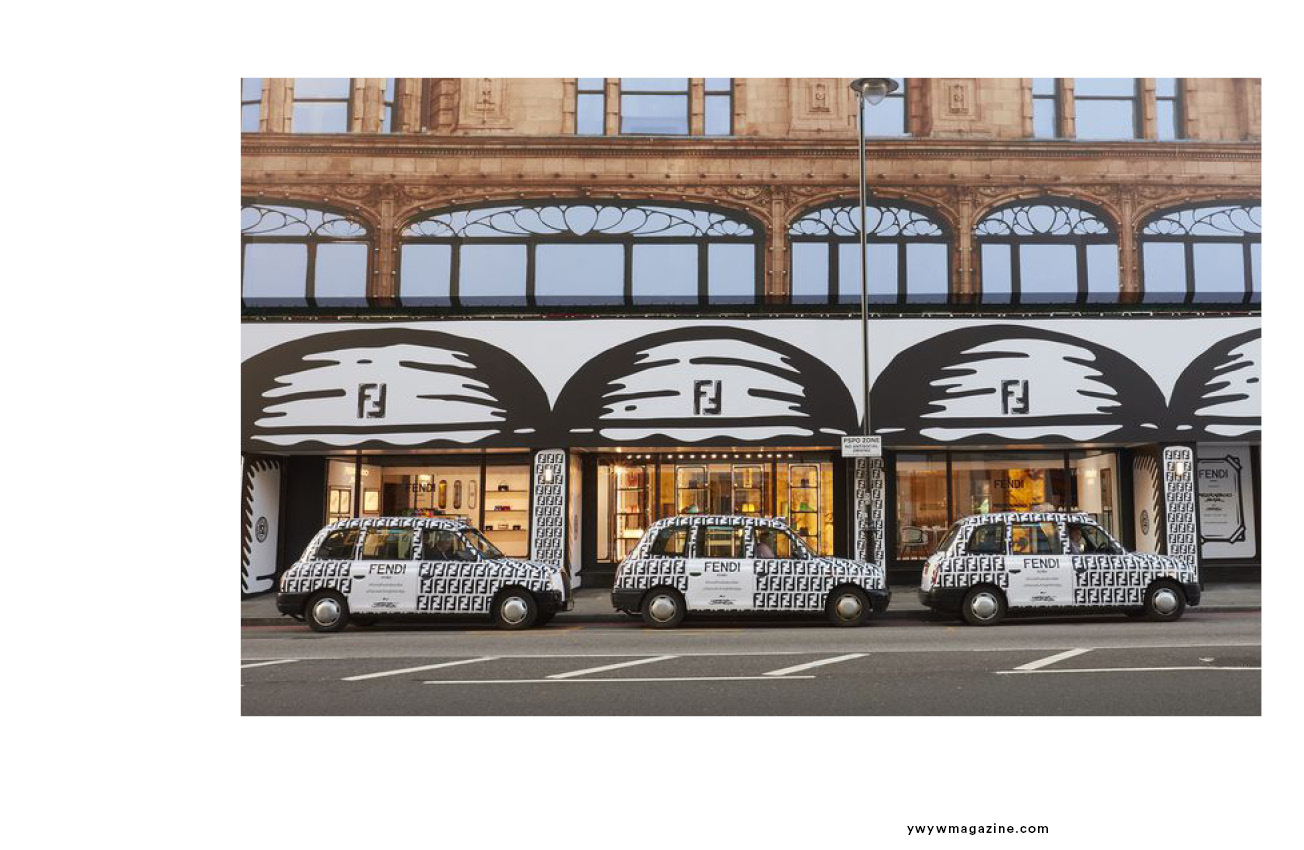 For some, a team-up between Vides and Fendi seems a bit out of the ordinary. "Fortunately they approached me at the beginning of the year and they were like 'hey we have this idea in mind are you interested?' Obviously I said yes and then from there it was a very organic build-up to where we're standing now,' Vides on how the collaboration with the fashion house occurred. "It's a three room experience", he continues addressing the Fendi Caffe, Peekaboo Bar and showroom.
Fendi's Harrods take-over is open until August 31, while the "Peekaboo Bar by Joshua Vides" will run until July 28.