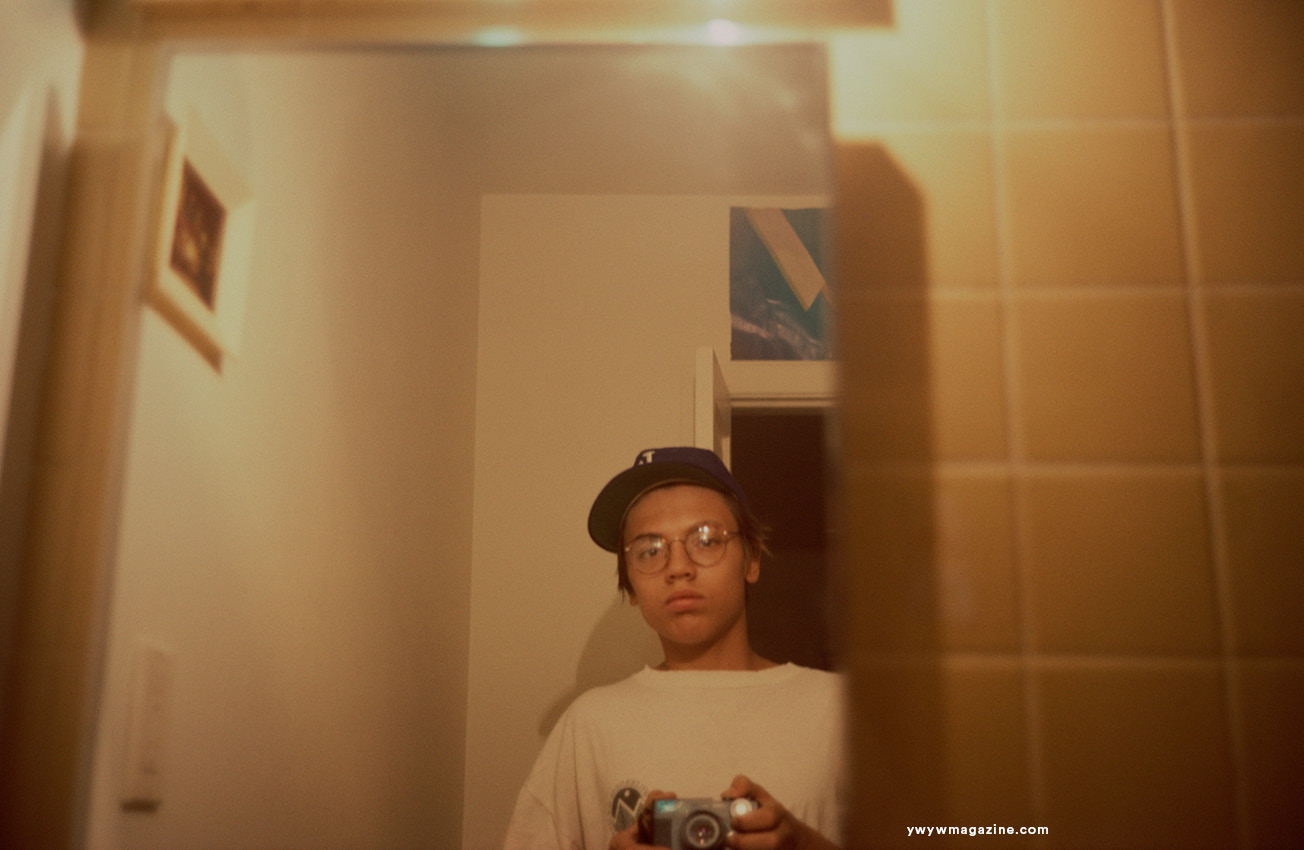 Selfie, Davide Sorrenti
Our Beutyfull Future, a solo exhibition by late photographer Davide Sorrenti displays a range of photographs including self-portraits, photos of youth culture in New York City, and intimate portraits of those who were close with him, all of which act as a visual diary to Davide's world before his death in 1997.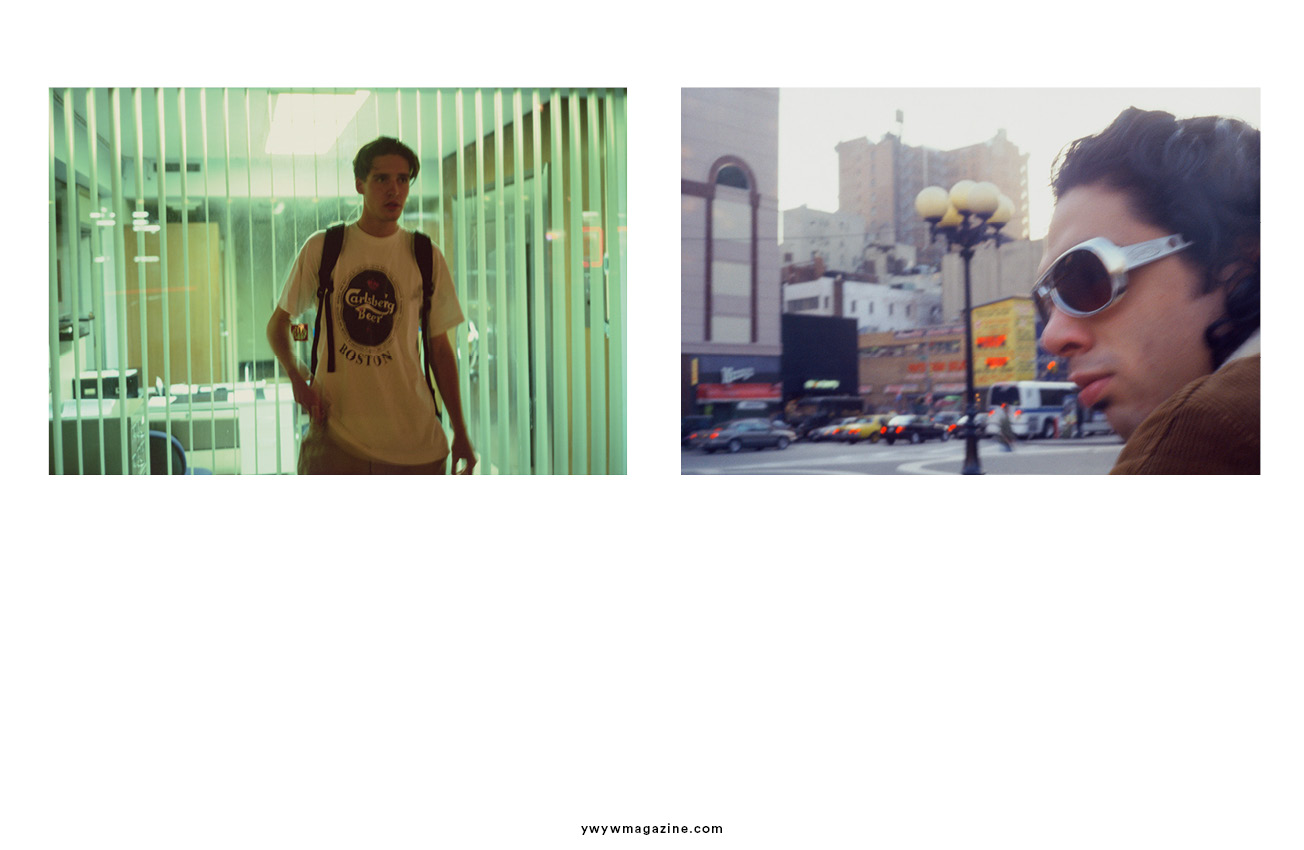 Left: Brisk, 1994. Right: Union Square, Silver Glasses. Davide Sorrenti. 
Davide's images are characterized by a promiscuous, youthful vision and ability to immortalize personal moments that serve as a time capsule of downtown New York in the mid 1990's. This collection of photographs unveils Davide's sense of urgency to live beyond his years by immersing himself at the center of a cultural movement and recording every waking moment. What remains is the gift of a rare and personal account of a momentous generation that continues to influence contemporary youth till this day.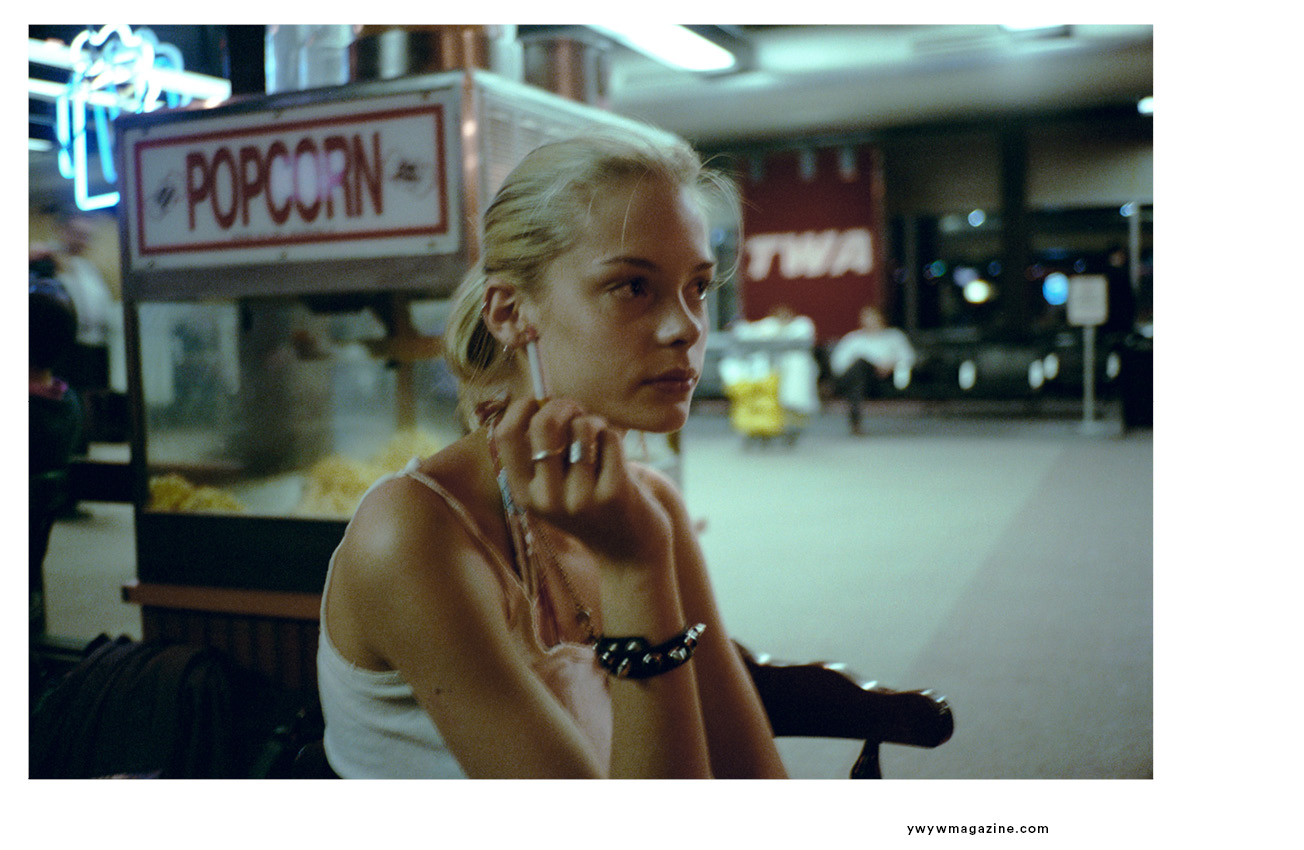 Jamie Popcorn, 1996. Davide Sorrenti. 
"The intimacy and love that Davide Sorrenti conveyed in his photographs will never fade. Still full of the visual charge that he gave to his life through photography, they are disarmingly truthful in their emotional articulation of being wildly, and intensely young. Set within the still raw and menacing pre-Giuliani playground of New York in the early to mid. 1990s, this precious cache captures the last passionately youthful moment on the cusp of the city's commodification and sanitization. They are an elegiac and close testimony to a young man's life, filled with curiosity and unbounded enthusiasm." Charlotte Cotton, 2016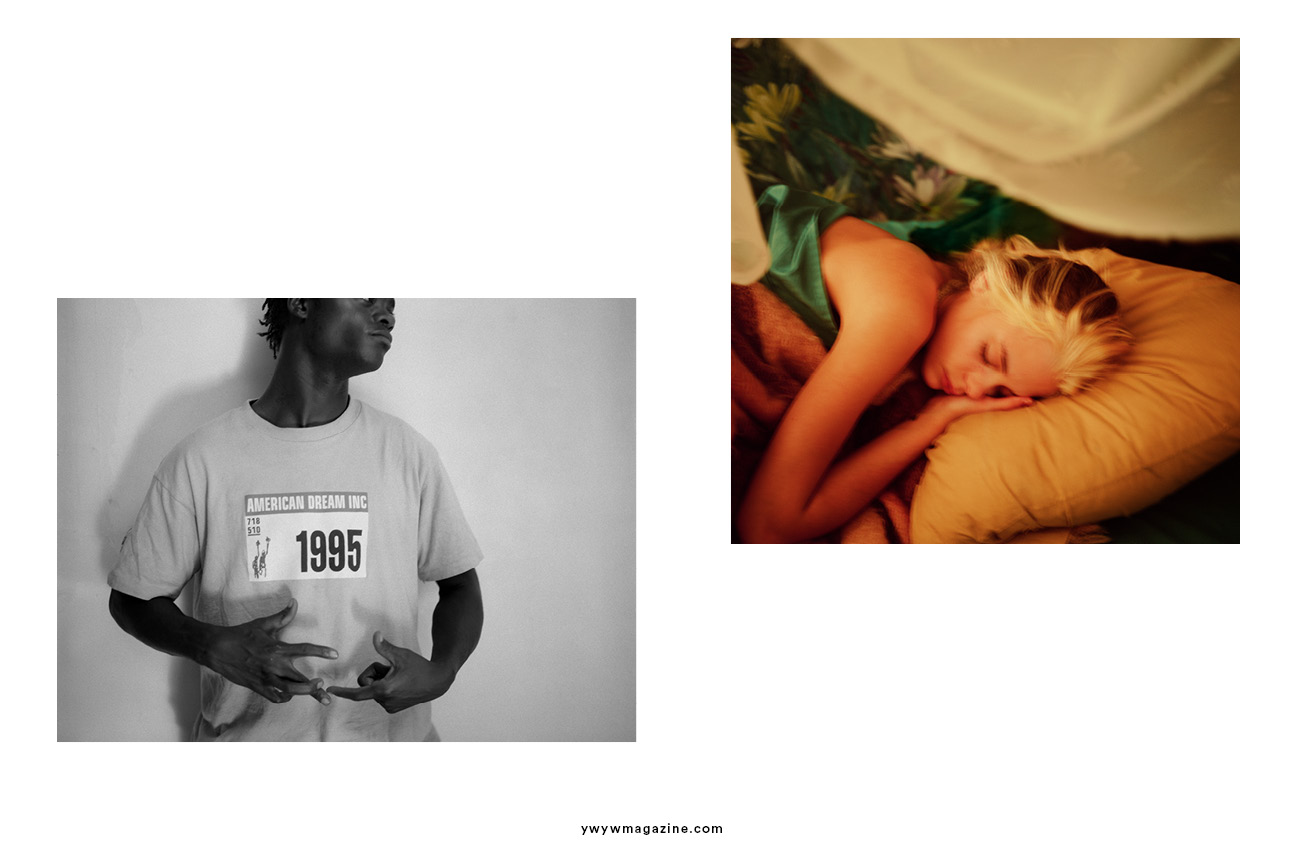 Left: Harrold, 1995. Right: Jamie Sleeping. Davide Sorenti. 
Davide Sorrenti (1976-1997) was born in Naples, Italy where he was diagnosed with Thalassemia Major, a genetic and chronic illness, which prompted his mother, fashion photographer Francesca Sorrenti, to move him and his siblings, Vanina and Mario, back to New York City in the early 1980's. It was there that Davide began taking photographs at the age of 17, documenting the daily life of his skate and graffiti crew, SKE.
The works featured in this exhibition have been printed in cibachrome, silver gelatin, and color analogue in honor of Davide's traditional printing process.
Courtesy of CC Projects
Exhibition until 28th of July