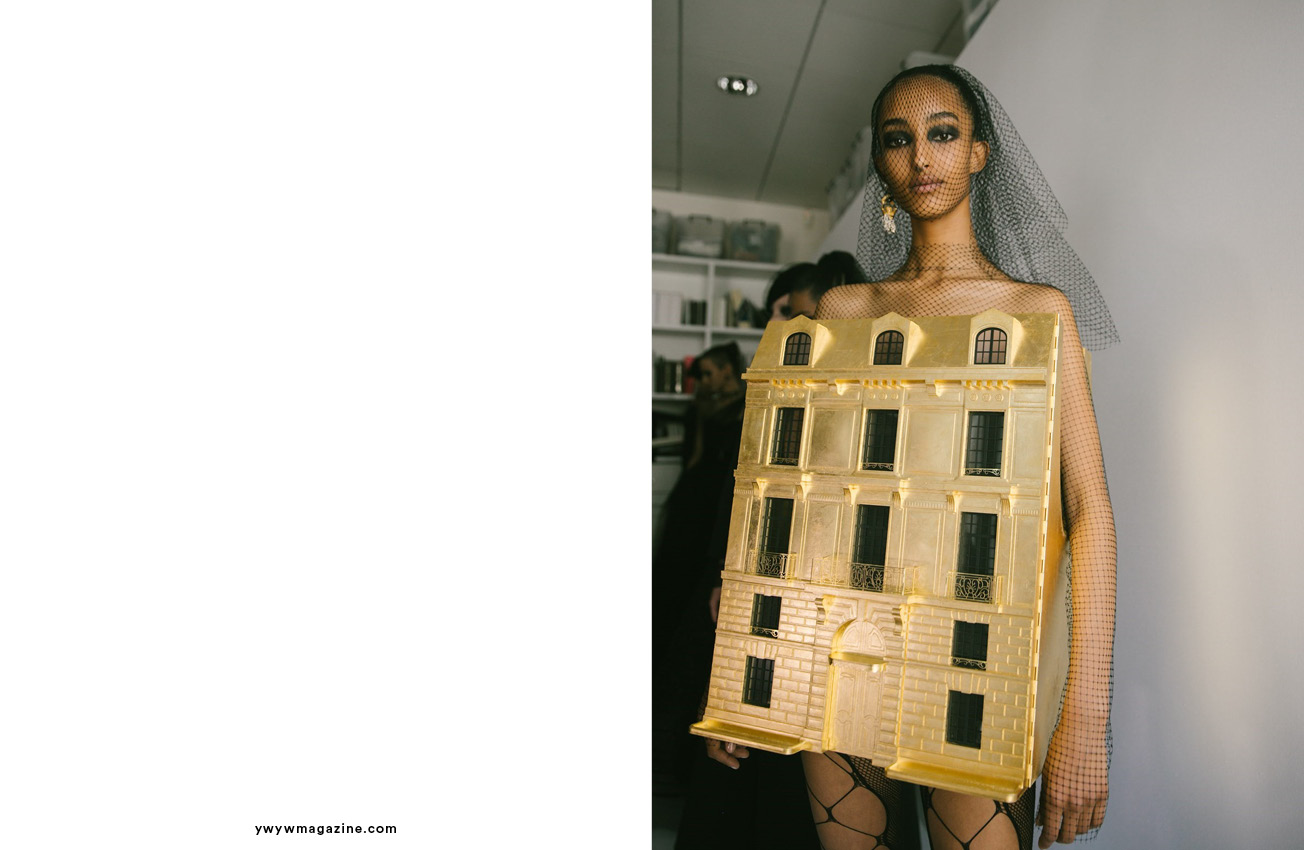 The pièce de résistance at basically every Haute Couture show is its closing bridal look, and where some labels chose to keep things traditional, it's obviously the wildest ones that prove the most memorable. And the perfect example this season was Maria Grazia Chiuri, who just closed her AW19 Dior Couture show with a look that comprised delicate black lace tights and a gold doll's house-slash-dress, as inspired by iconic feminist artist Penny Slinger's series Doll Houses. Making their debut in the mid-1970s, like many of Slinger's works the houses explored inner-workings of the female psyche, sexuality, and spirituality.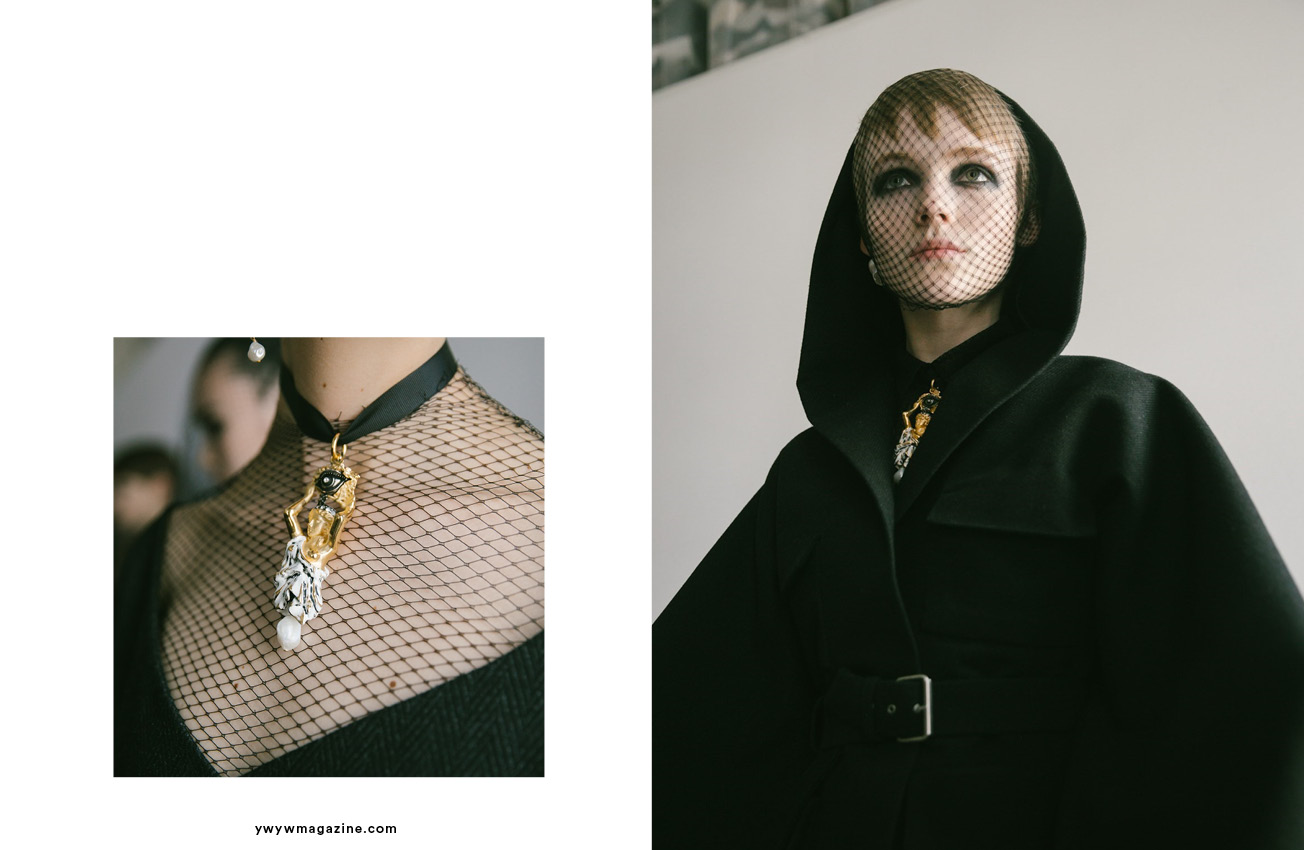 Slinger is the latest pioneering female artist Chiuri has collaborated with since taking the reins at Dior in 2016, having previously teamed up with visionaries including feminist author Chimamanda Ngozi Adichie, artist Mickalene Thomas, and choreographer Martha Graham. Taking place at Dior's Paris headquarters, models made their way through a garden of blooming roses and into the space itself, which had a dark, slightly ominous feel, having been transformed by Slinger into a black forest with a huge, gnarled tree climbing up its famous staircase. At its center, an all-female string quartet playing an arrangement by German composer Max Richter.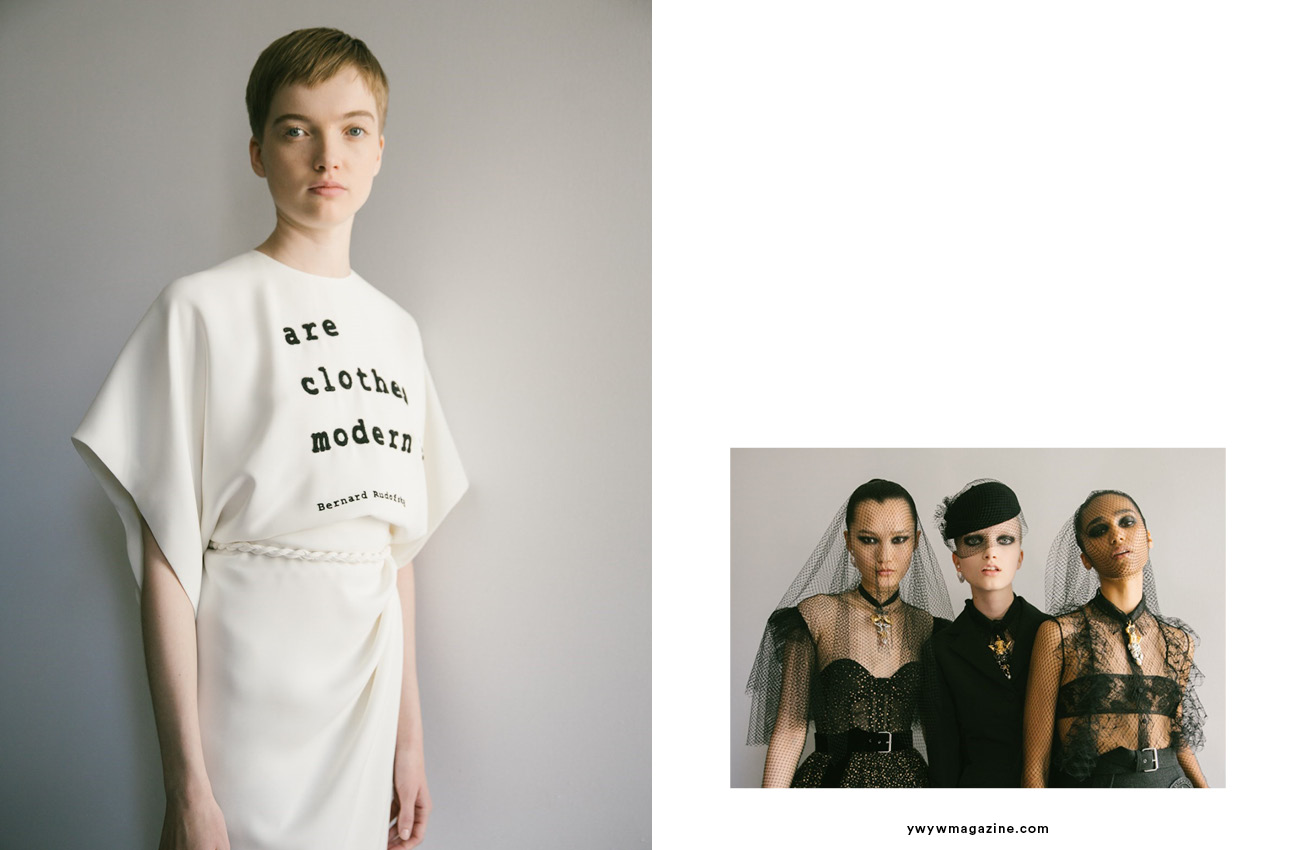 Aptly, the collection gave off some heavy Gothic widow-in-mourning vibes, with devoré velvet gowns, tailored capes, and cocktail dresses with cinched waists all on the line-up, and most looks completed with pillbox hats, veils, and an uber-smoky eye. "I could write a book about black," proclaimed Christian Dior in his Little Dictionary of Fashion: seemingly, for AW19, Chiuri was adding a new chapter.
"There are no contradictions between the two things and we think too much that there is only one way to be decorative or to have architectural vision," said Maria Grazia. "But for the first time, the woman and the building were important, with decoration an important element of the structure. I think that we can try a way of working that has different elements, but not of contradiction. We can propose to women and let them decide. The idea is that clothes are a project – for the house and for your body."