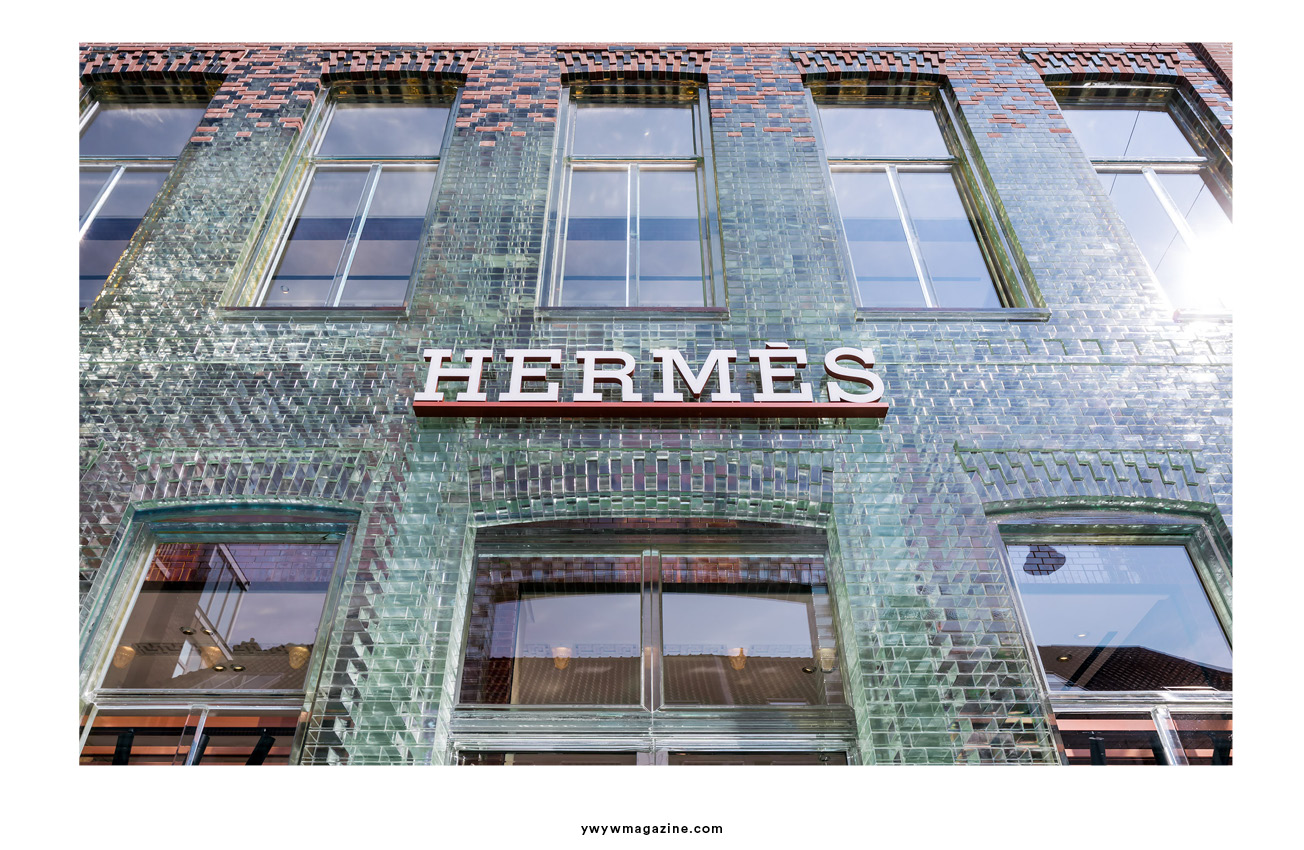 A glass-fronted townhouse designed by MVRDV now serves as a store for luxury fashion brand Hèrmes, with warm-tone interiors by French design agency RDAI. On the inside of the store, mosaic floors feature a geometric pattern inspired by a motif seen in the Hermès branch on Rue du Fauborg Saint-Honoré in Paris.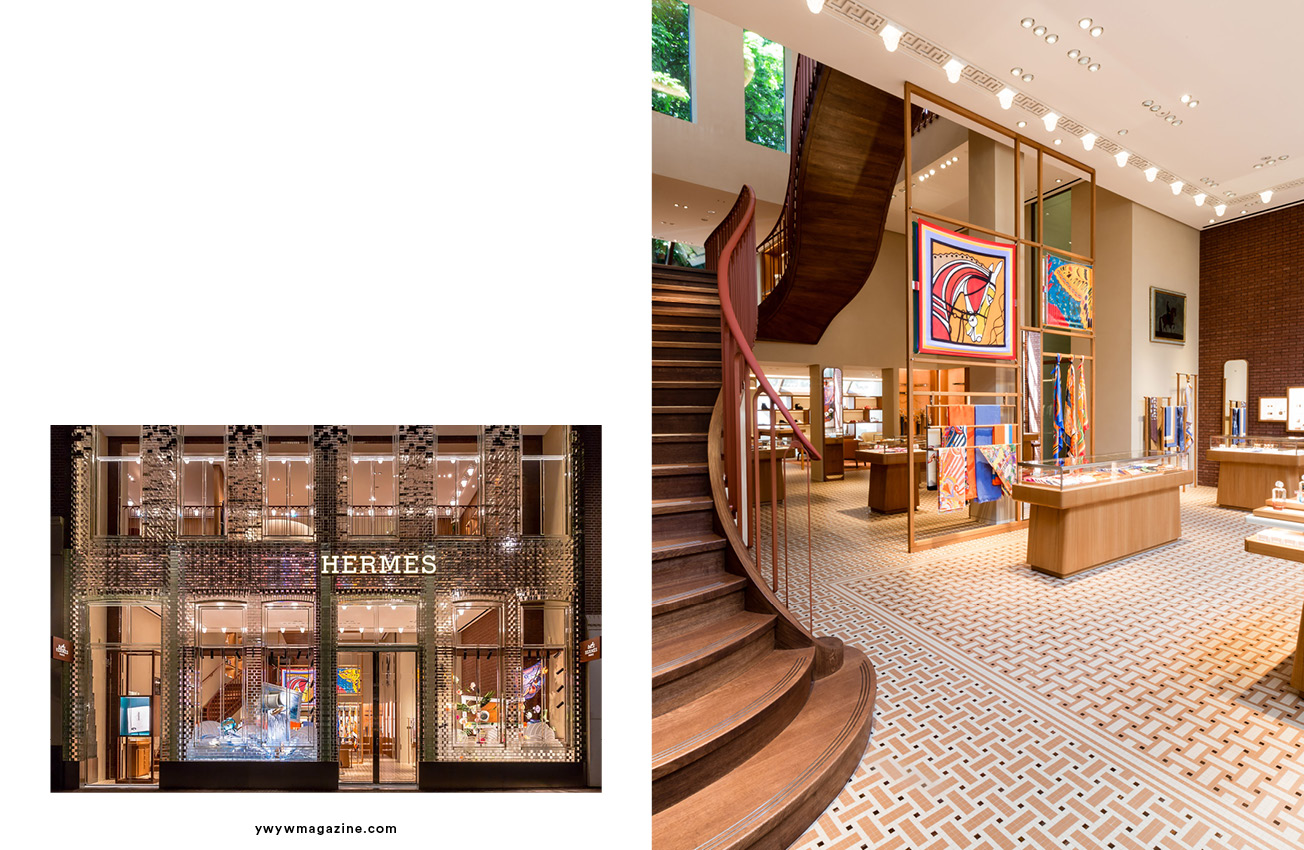 Dutch architecture firm MVRDV completed the townhouse's partially see-through facade back in 2016, using hundreds of specially-engineered glass bricks and a transparent high-strength glue. Named Crystal Houses, the building is nestled amongst a parade of stores of popular Amsterdam shopping street Pieter Cornelisz Hooftstraat. Three years ago it played host to a one-storey Chanel boutique, but its new tenant – luxury French fashion brand Hermès – will now occupy two floors.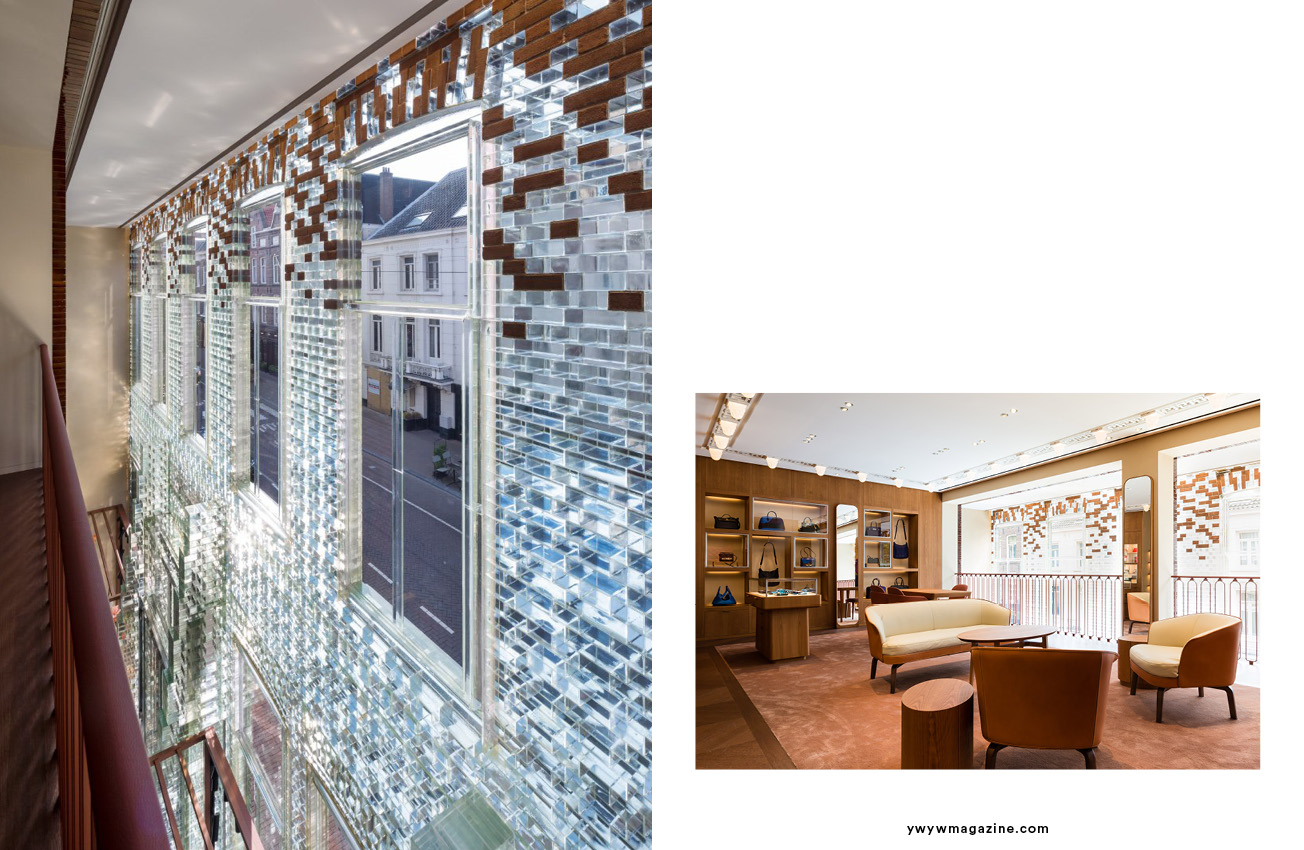 The overhaul of the store's interiors by Paris-based agency RDAI has seen the removal of a blank wall from behind the upper half of the facade. This means that passers-by on the street can now more clearly see the glass elements subtly merging with townhouse's terracotta brickwork, which is meant to give the illusion of a dissolving wall. MVRDV says the facade is "finally as open as originally intended".