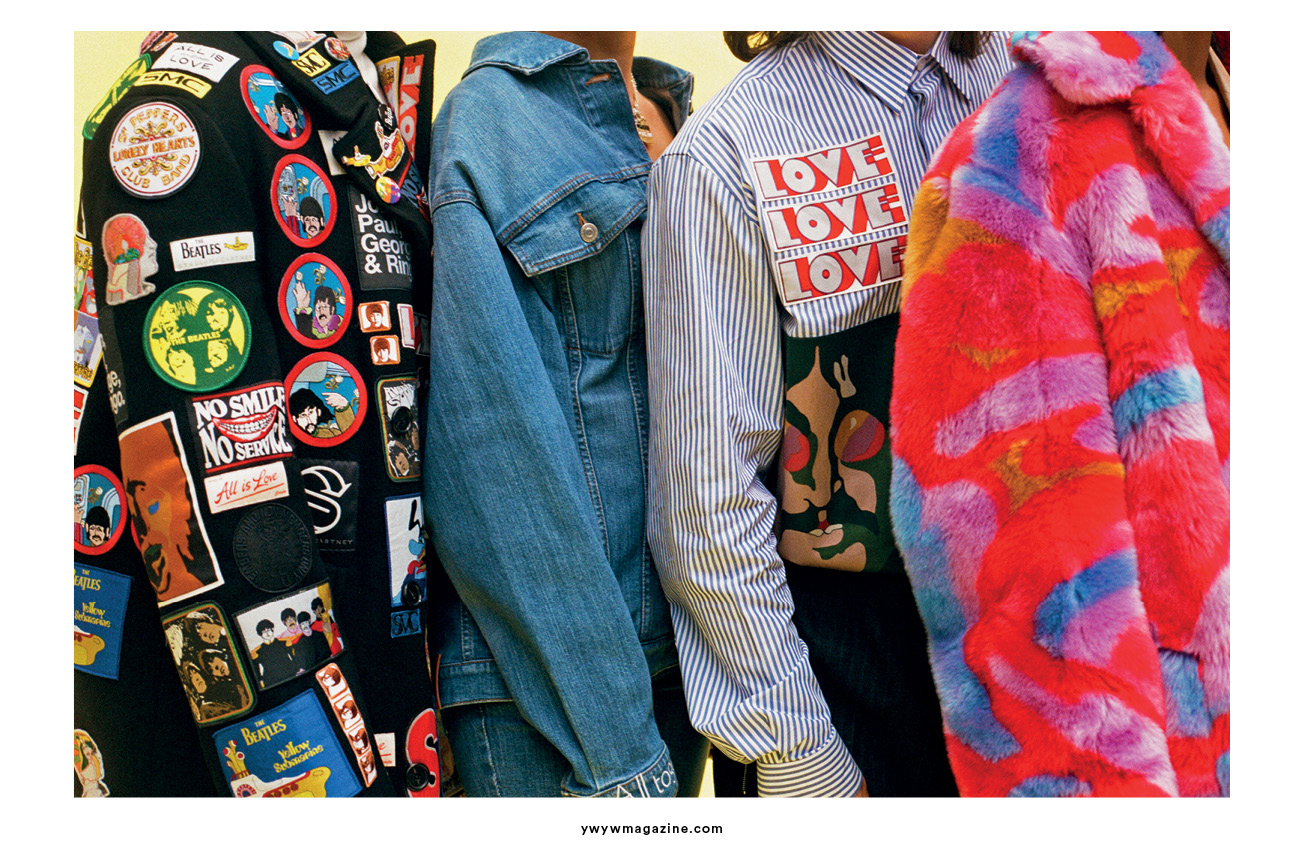 Stella McCartney launches her new collection "All Together Now" today in London, anticipated last weekend by the American singer Billie Eilish who, for her first performance at Glastonbury, wore a look tailored for her. The collection and the campaign are inspired by the iconic Beatles film "Yellow Submarine" and try to bring their spirit back to life, transmitting their message of peace, love and solidarity to the new generations. The video accompanying the launch of the collection includes some of the emerging artists such as Oscar Jerome, KEYAH / BLU, Joy Crookes and Femi Koleoso: it is a psychedelic journey into a colorful world and a celebration of the power of music, which perfectly expresses the liveliness and the irreverence that underlies Stella McCartney's DNA.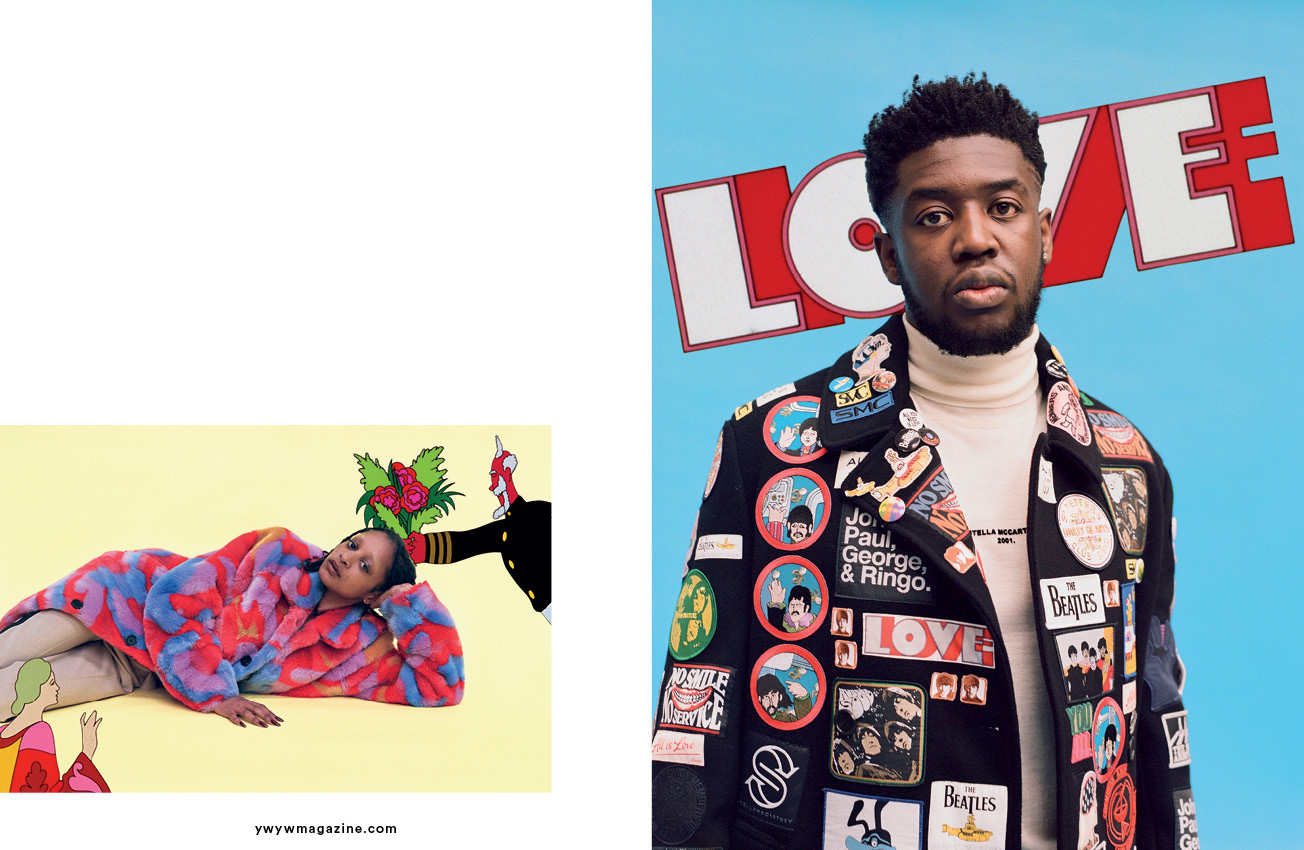 'Yellow Submarine' celebrated 50 years last year and for the occasion the lively hand-drawn images have been remastered in digital format. After revising it, Stella was struck by the positive message of the film, which prompted her to create something special.
"What those four guys did is incredibly modern – declares Stella talking about the campaign and the collection – Their lyrics make me crazy. I found myself putting aside family ties and working as a designer who looks at the material that inspires her with an overwhelming emotional force. We have broken down music, lyrics, psychedelia and irony and turned them into something different. "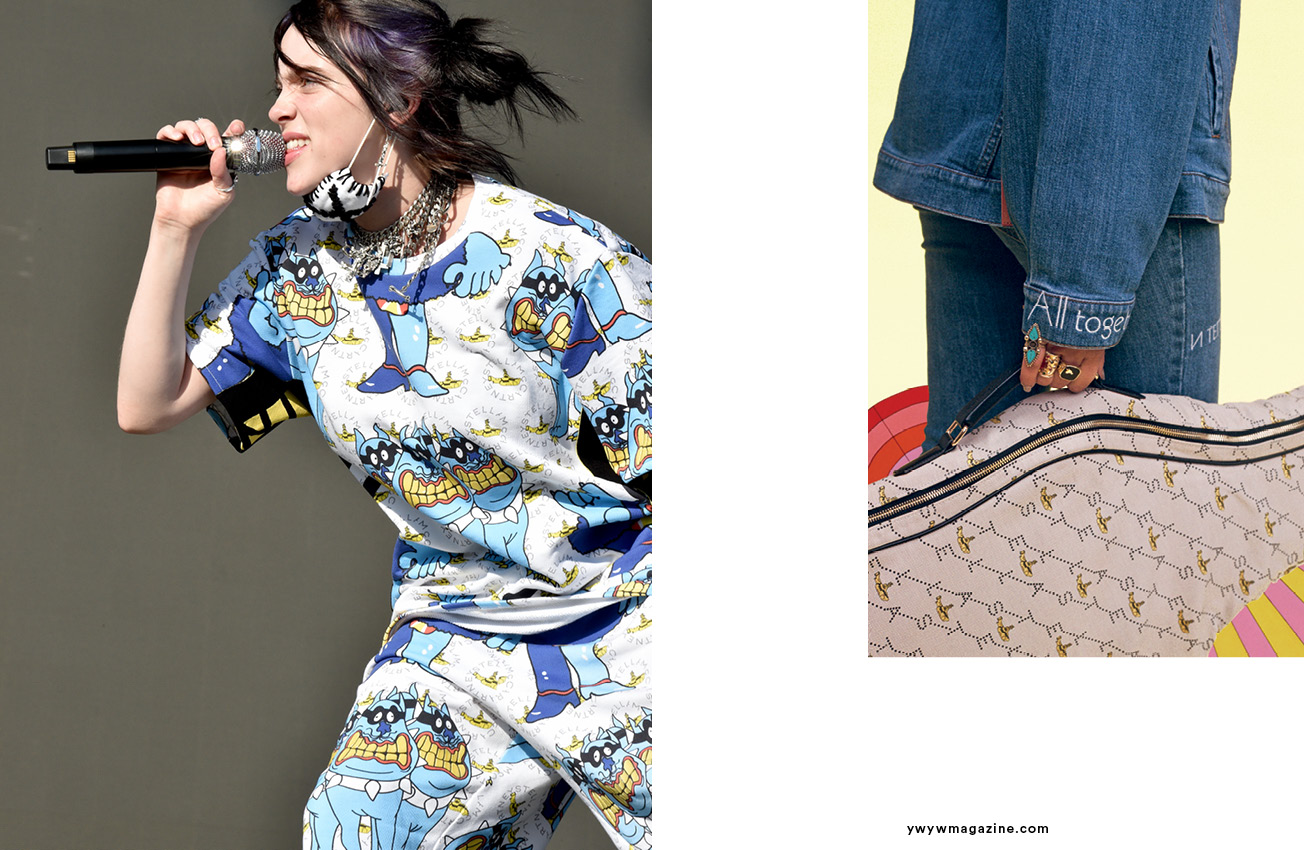 On the left: Billie Eilish performs at Glastonbury in a tailored Stella McCartney look. 
The key pieces of the new "All Together Now" collection are presented in the campaign, which are openly inspired by scenes and motifs of "Yellow Submarine". Classic garments are transformed with pop-art portraits and graphic designs, clothes come alive with lively prints and accessories are renewed with eclectic embroidery. Each piece is a statement, a unique piece that shines with color and honors the original artwork while offering a modern perspective. The collection ranges from women's, men's prêt-à-porter to children's clothing and also includes accessories and knitwear.
Since its launch in 2001, the Stella McCartney brand has always shown a deep commitment to characterizing itself as a responsible and modern company that takes responsibility for the resources it uses and the impact they have on the environment. Stating as a vegetarian, Stella McCartney does not use leather, feathers or furs in any of her products, for ethical and environmental reasons, establishing herself as a model in the use of alternative materials.