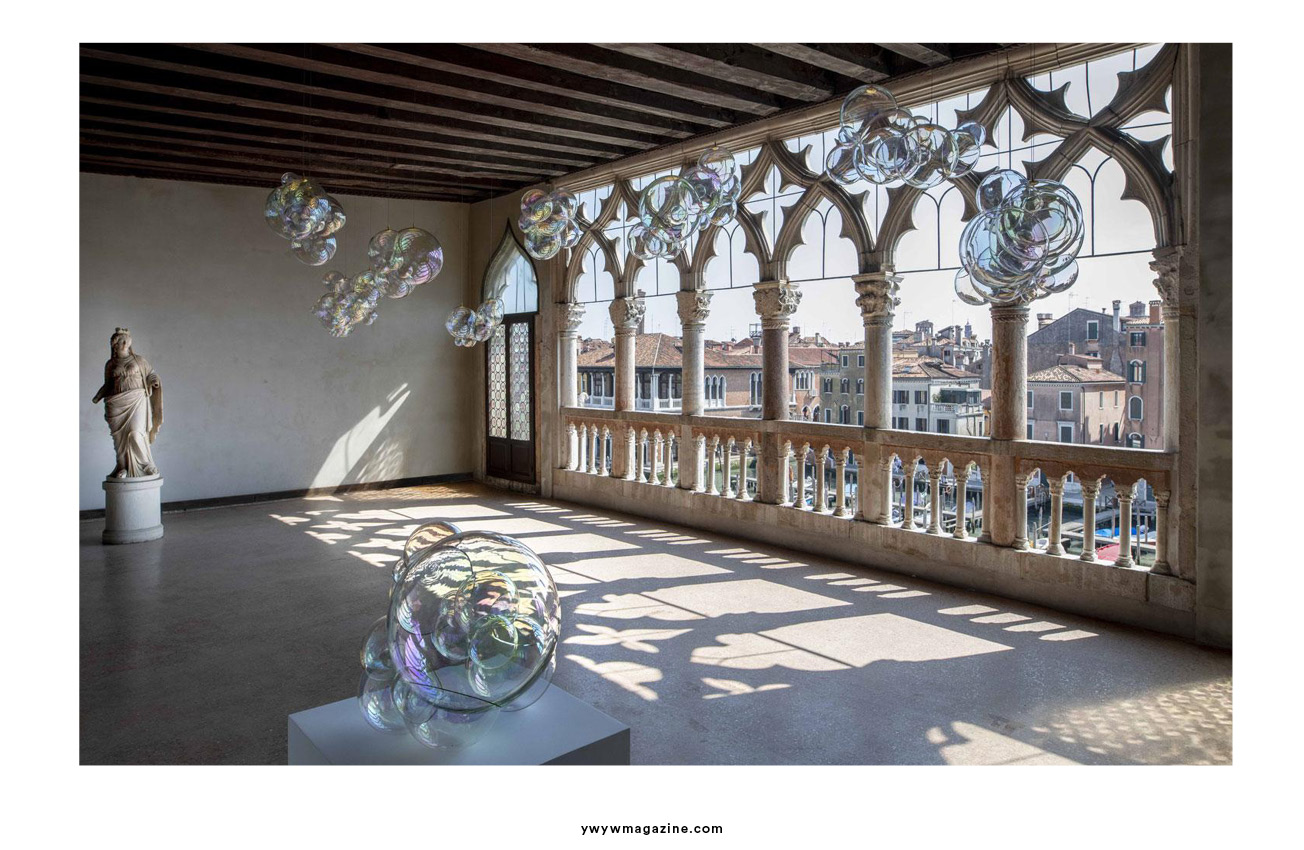 As the edges between design and art blur ever further, this year's Venice Biennale welcomes design fair NOMAD and Carpenters Workshop Gallery for a full six month stint. Makers such as Vincenzo de Cotiis, Maarten Baas and Studio Job have barely closed the shutters on Salone del Mobile in Milan before they open them again in Venice. And they are not the only ones: for its biennale debut, Carpenters Workshop, in partnership with Lombard Odier, has brought a further 14 of its designers to Galleria Giorgio Franchetti alla Ca' d'Oro, a palazzo with a big presence on the Grand Canal.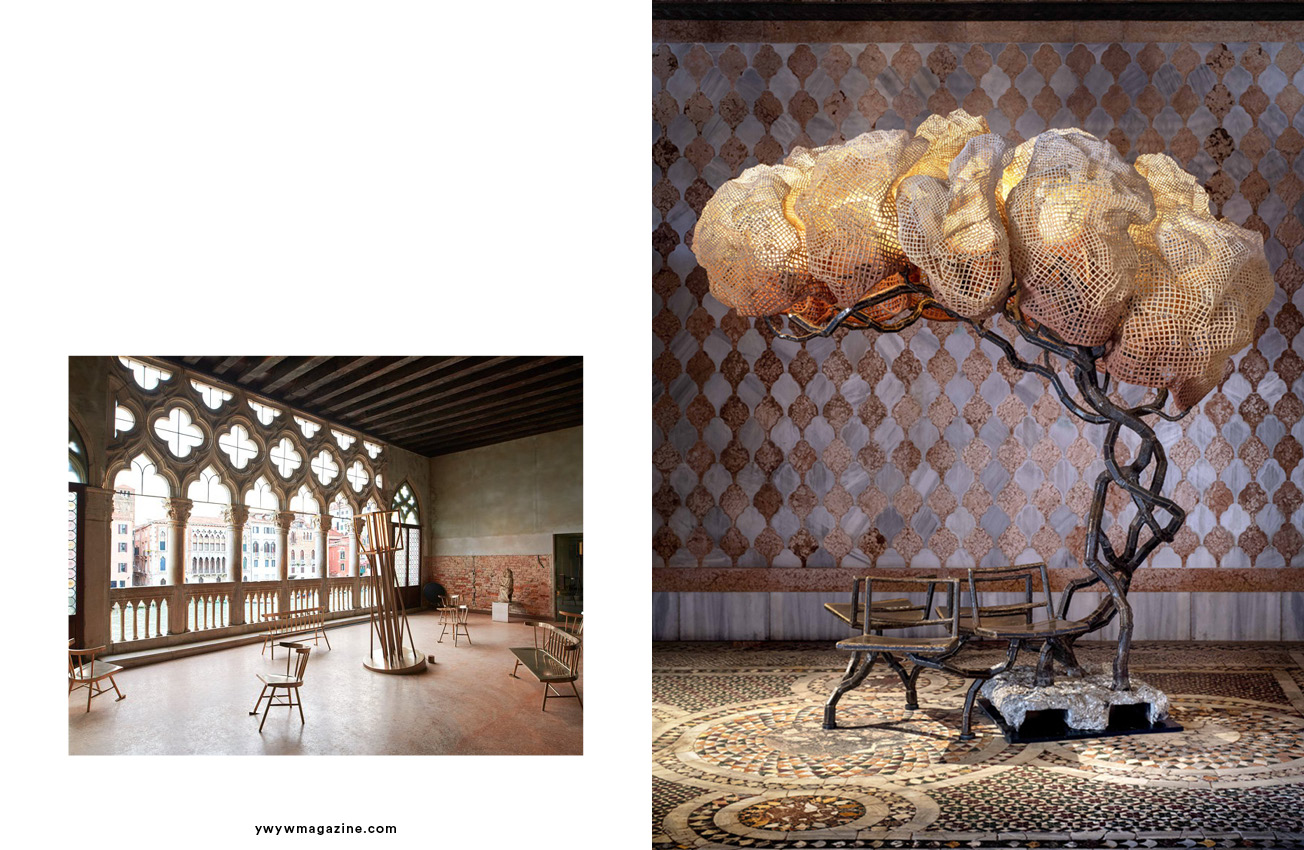 "Dysfuctional" to question what defines an artwork; why can art be non functional and when does design become art?' asks Carpenters Workshop Gallery co-founder Loïc Le Gaillard. 'By creating this dialogue, we want to follow the spirit of Baron Giorgio Franchetti, who rejuvenated Ca' d'Oro in 1894 and was an avant-garde collector.'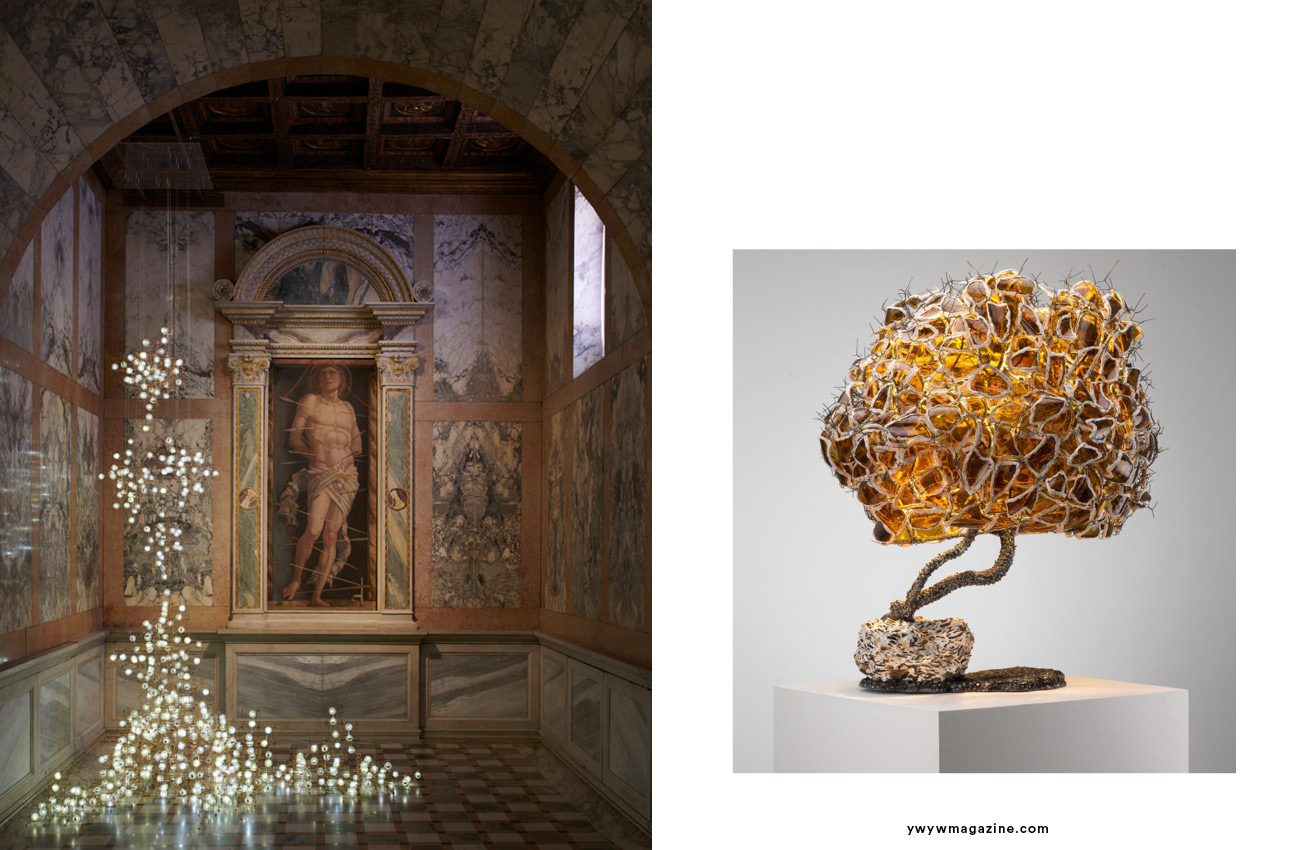 All the new works were created in response to either Venice or the decorative palazzo. Spanish designer Nacho Carbonell has transformed the courtyard and its 15th-century mosaics into a sculptural forest of light; Ingrid Donat's Klimt Cabinet refers to the palazzo's former golden decorations, its façade inspired by the patterns of Venetian stained glass windows and lace from the island of Burano; Studio Drift's frame of light around San Sebastian, a painting from 1506 by Andrea Mantegna, highlights its star position within the museum's collection.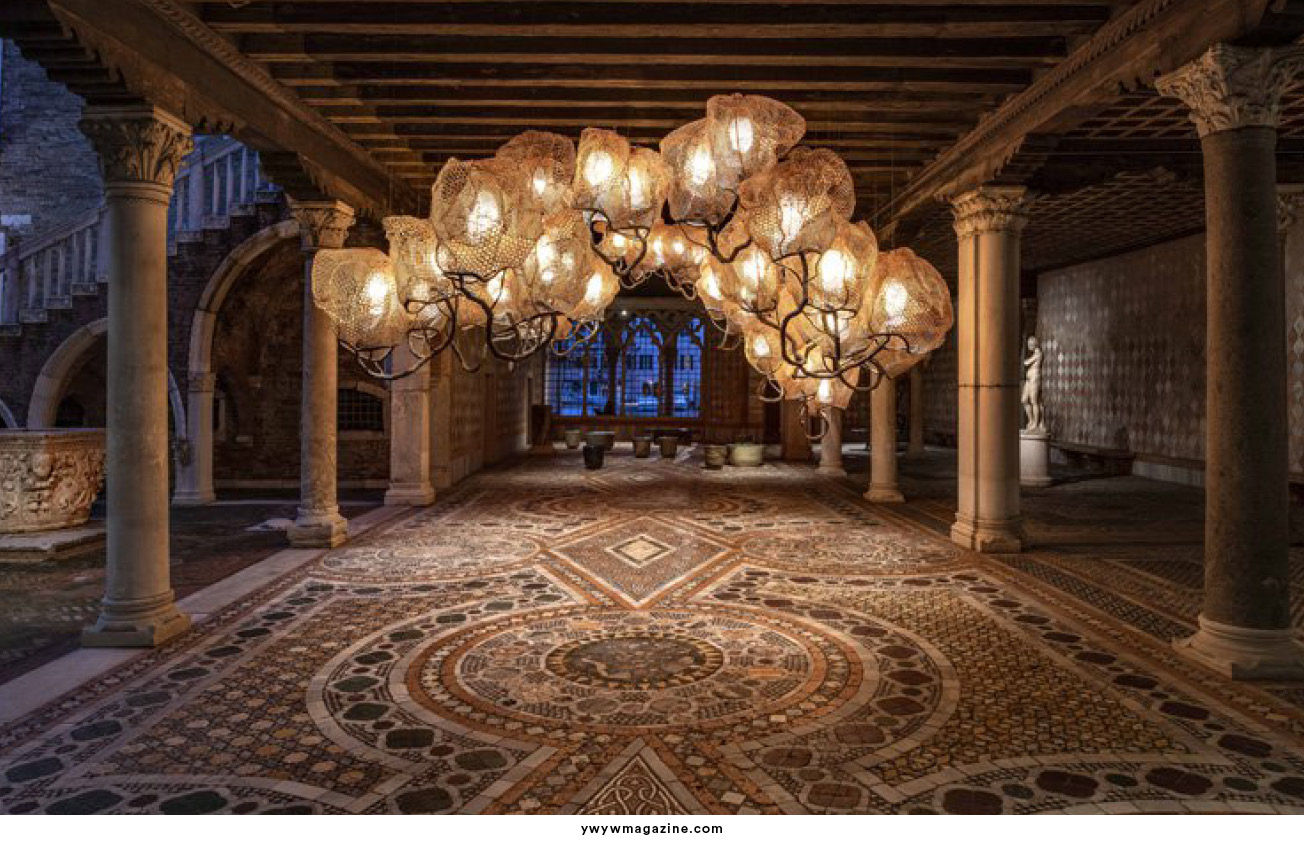 As ever, Venice and its shifting waters were an inspiration; Mathieu Lehanneur's coffee tables and stools come in green marble and granite shades that echo the waves of the lagoon and Virgil Abloh, who has created a collection of 'sinking' pieces in polished bronze in response to Venice's acqua alta (high tide).
Rick Owens and partner Michèle Lamy, who usually moor up for the Biennale in a boat complete with its own boxing ring, have taken up residence in the gallery's garden instead. Lamy asked a few fellow Carpenters Workshop contributors to create punch bags in response to the question, 'What are we fighting for?' We can expect no shortage of answers.
'Dysfunctional' is on view until 24th of November at the Carpenters Workshop Gallery.