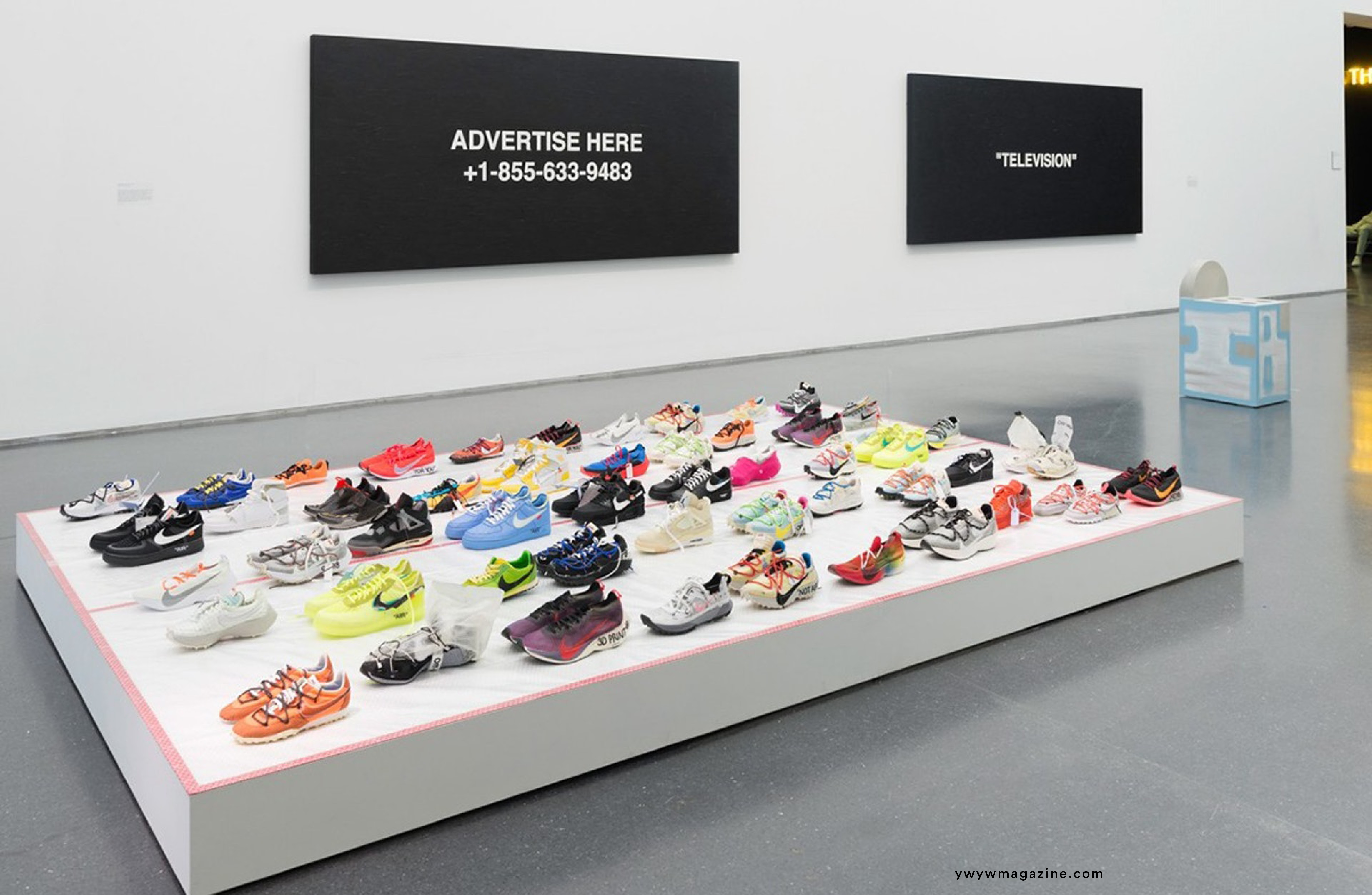 The Museum of Contemporary Art Chicago presents Virgil Abloh: "Figures of Speech," the first museum exhibition devoted to the work of the genre-bending artist and designer Virgil Abloh (American, b. 1980). Abloh pioneers a practice that cuts across media and connects visual artists, musicians, graphic designers, fashion designers, and architects.
Michael Darling, chief curator of the MCA: 'I had been aware of his work in fashion, but I was intrigued by the fact that he was working in multiple disciplines at the same time. We met up and had an exciting conversation; we started developing a prospectus. When I first invited him, I didn't know we were going to do a big survey.'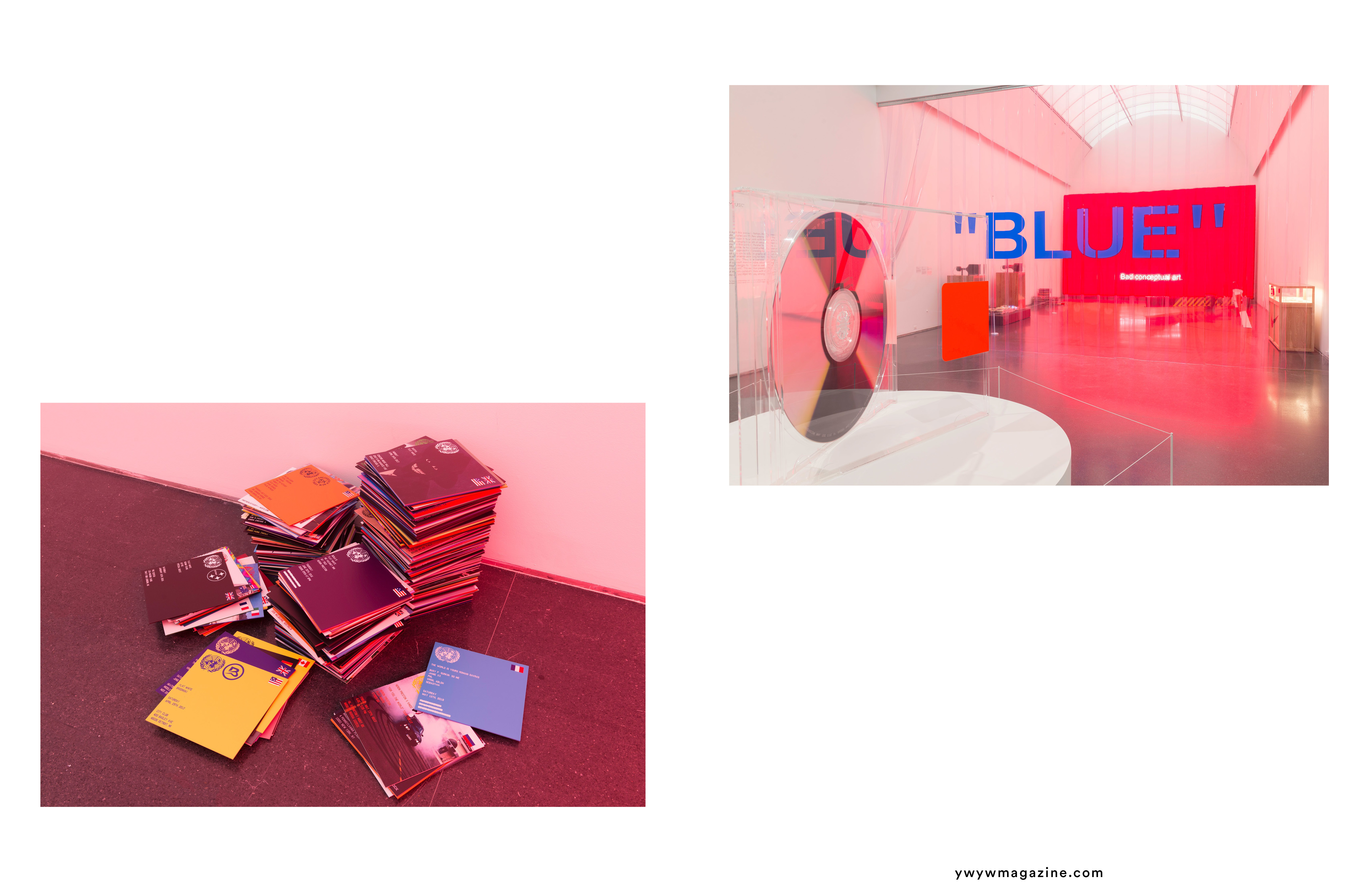 Abloh cultivated an interest in design and music at an early age, finding inspiration in the urban culture of Chicago. While pursuing a master's degree in architecture from the Illinois Institute of Technology, he connected with Kanye West and joined West's creative team to work on album covers, concert designs, and merchandising. In 2013, Abloh founded his stand-alone fashion brand Off-White™ in Milan, Italy, and in 2018 assumed the position of Men's Artistic Director of Louis Vuitton.
The fashion section of the exhibition highlights Abloh's work in deconstructionist, asymmetrical tailoring, playing with the idea of having an "off day" when things are not going according to plan. It also includes fine art references, incorporating a Caravaggio painting in his early Pyrex Vision line. His music section features a large-scale version of the album art for Kanye West's Grammy-nominated sixth album Yeezus in 2013, reducing the packaging to only the necessary elements such as a single red sticker that kept the box closed.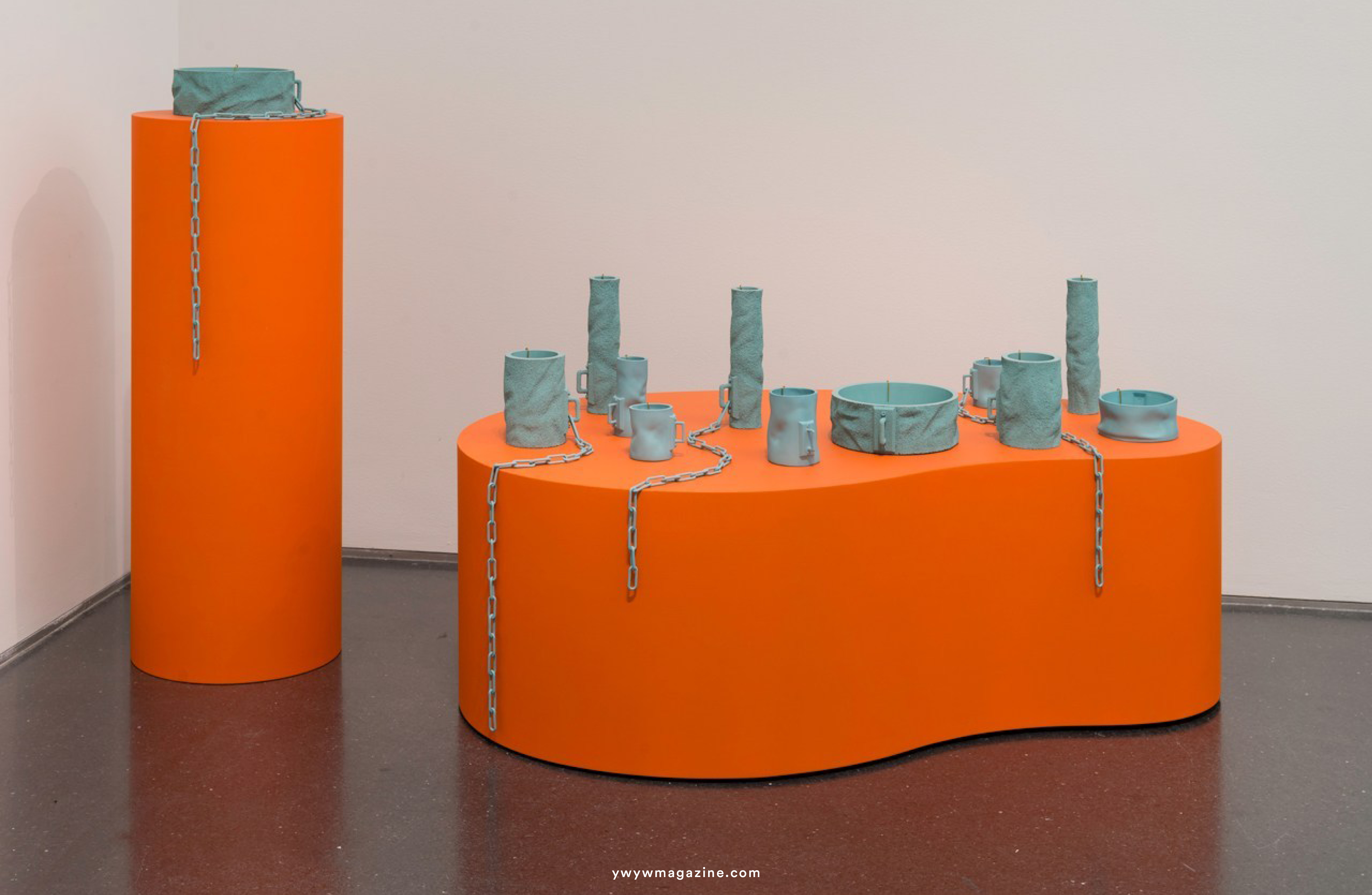 Set in an immersive space designed by Samir Bantal, the Director of AMO, the research studio of Rem Koolhaas's renowned architectural firm OMA, the MCA exhibition will offer an in-depth look at defining highlights of Abloh's career including a program of cross-disciplinary offerings that will mirror the artist's range of interests across music, fashion, architecture, and design.
Alongside the gala is a pop-up store within the museum titled "Church & State." The store is packed with an assortment of products including Off-White™ selections. Additionally, it features a collection with global designers such as Simon Brown, Futura, Brendan Fowler, Cali Thornhill DeWitt, Some Ware, and Tom Sachs to name a few.
Exhibition at Museum of Contemporary Art Chicago until 22nd of September