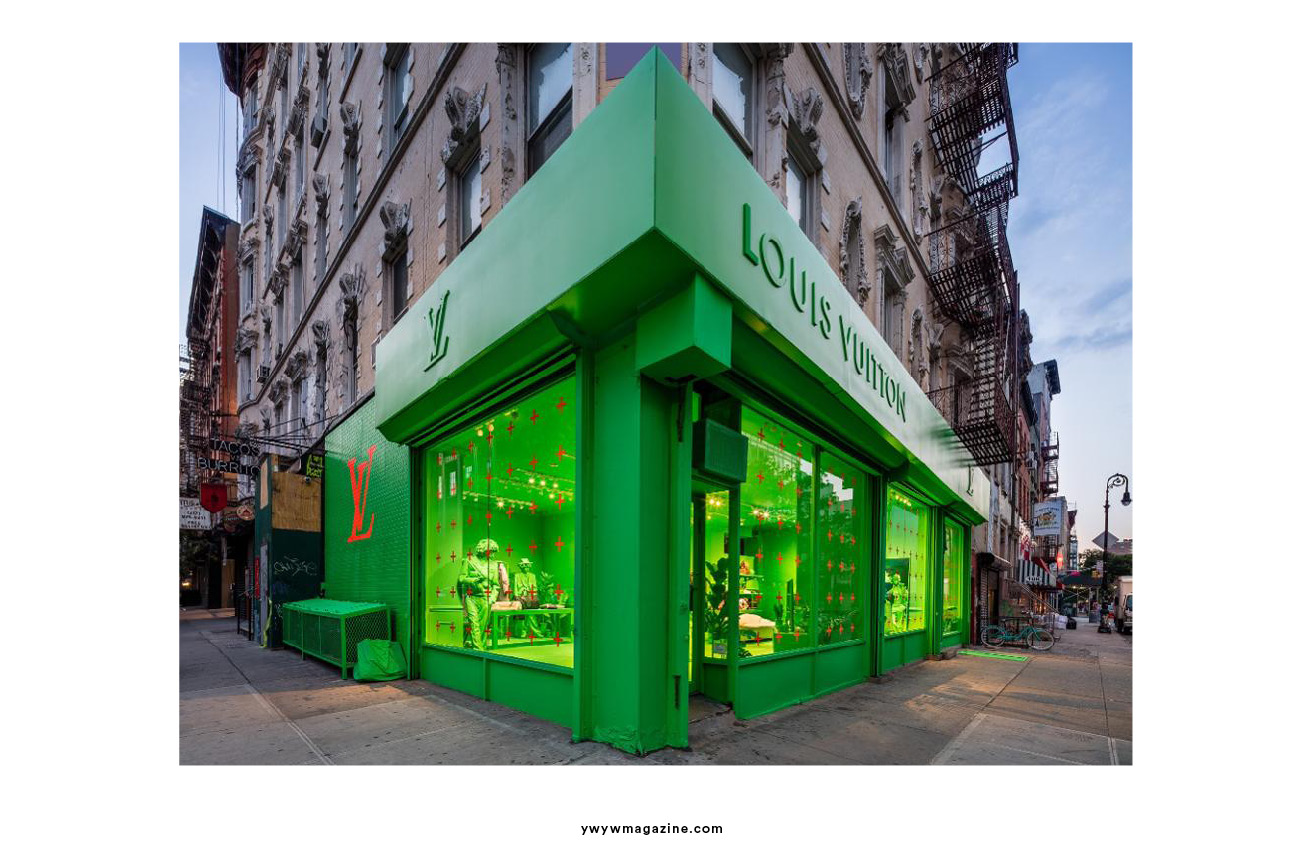 Louis Vuitton and the creative director Virgil Abloh has colorized every inch of NYC pop-up in neon green, introducing the men's fall-winter 2019, including LV Monogram accessories, a new edition of the "Skate" Trainer and several of the brand's rainbow and prism leather goods. Located at 100 Rivington Street in the Lower East Side, the site is entirely bathed in neon green, with the single hue spanning from the street to all interior elements set inside the store.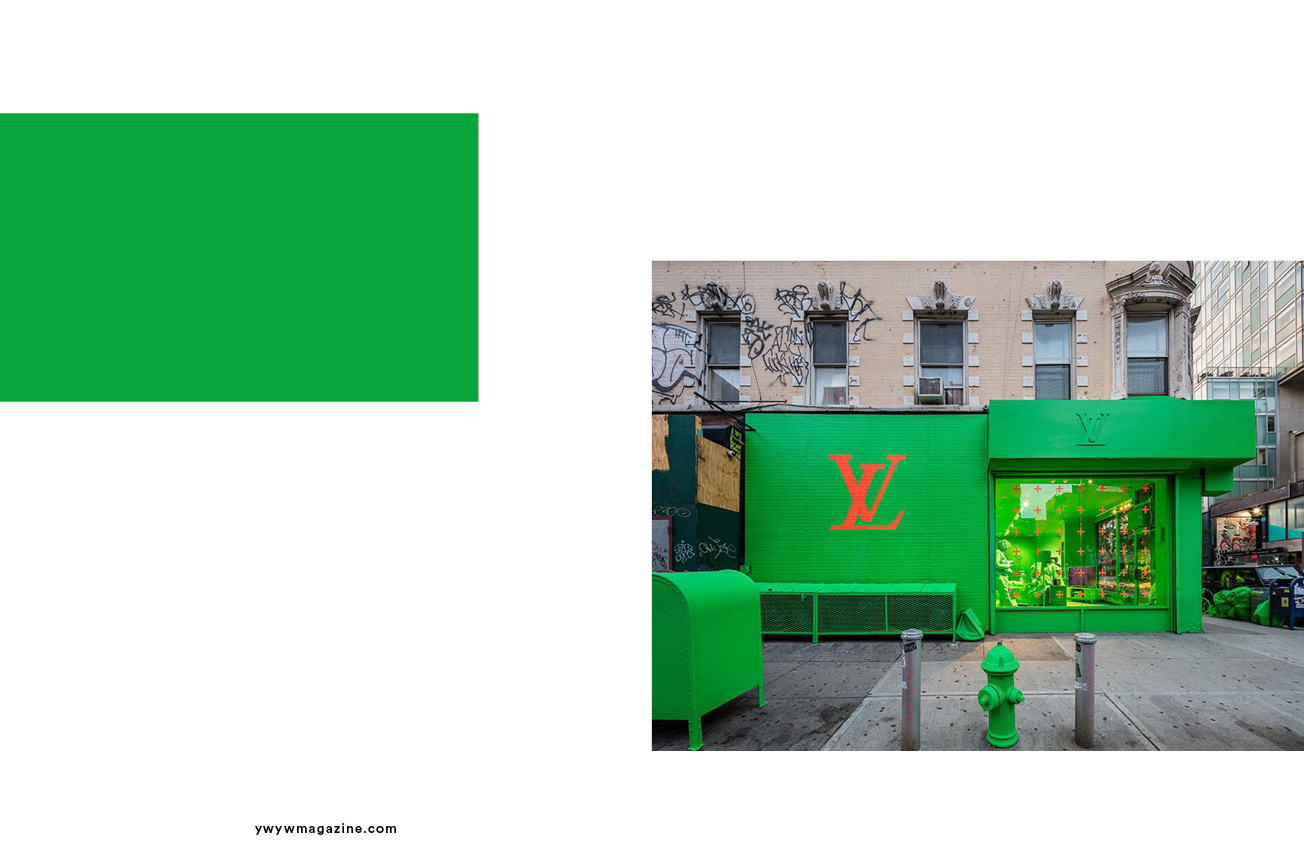 Standing at 6,000 square feet, the space is filled to the brim with vivid green tables, chairs, lamps and figurines, while select apparel, bags and shoes are interspersed throughout. The store offers a selection of pieces featuring updated prints that were inspired by New York, patches that reference archival items and various flags that represent the different nationalities of the label's studio designers.
The French fashion house chose to open in the Lower East Side to reference the grungy, downtown setting of the men's show in Paris last January, but also because the house doesn't have a presence in the neighborhood made popular by streetwear and sneaker shops such as Reed Space and Alife, among others.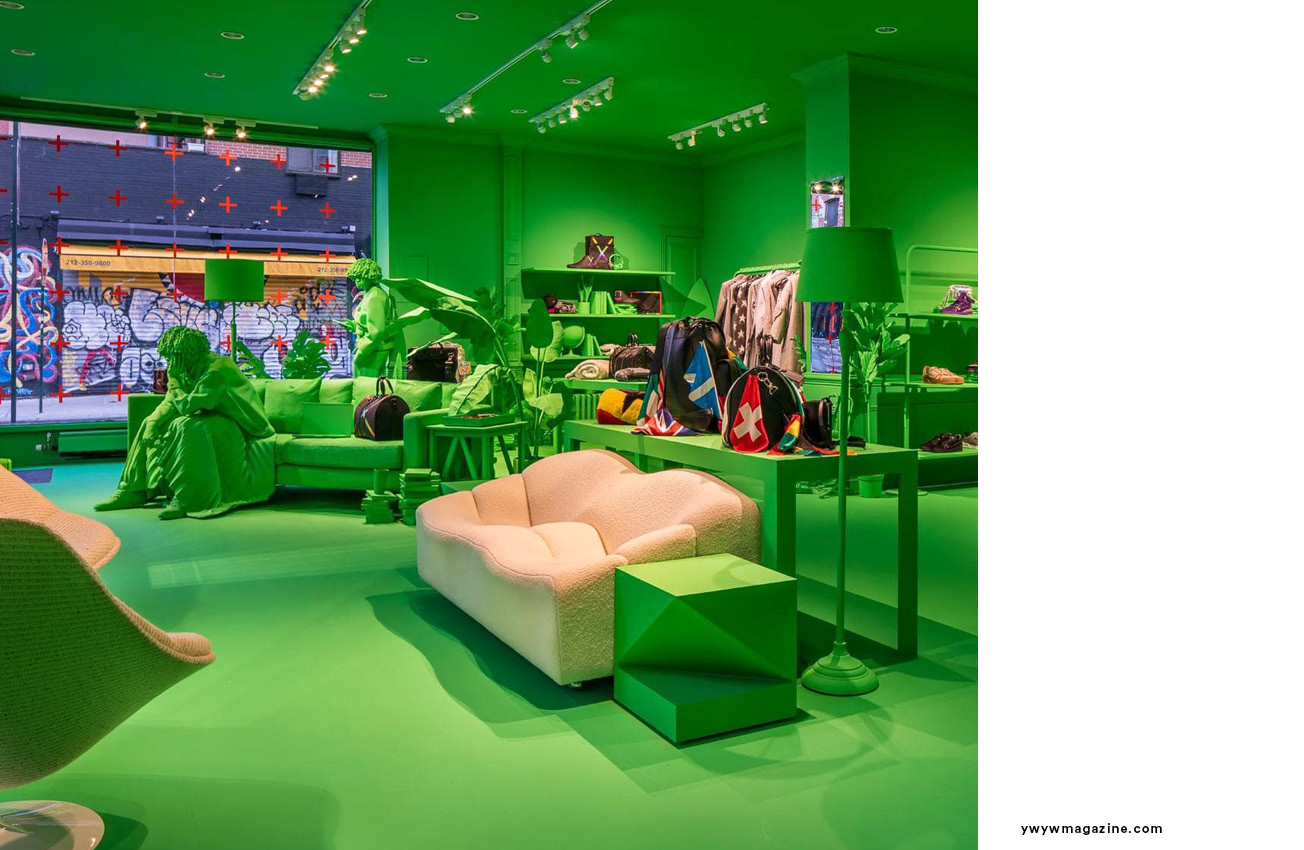 Louis Vuitton opened pop-ups in London, Shanghai in October, New York City and in Tokyo in January, which sold 30 percent more than the Supreme x Louis Vuitton collection the first 48 hours. The New York City pop-up is the third under Abloh's direction, following the Chrome Hearts installation in January, and the recent Chicago pop-up in June that coincided with the designer's retrospective at the Museum of Contemporary Art.
Louis Vuitton's residency will be open to the public from Friday, July 12 to Sunday, July 21 from the hours of 12 p.m. EST to 9 p.m. EST.