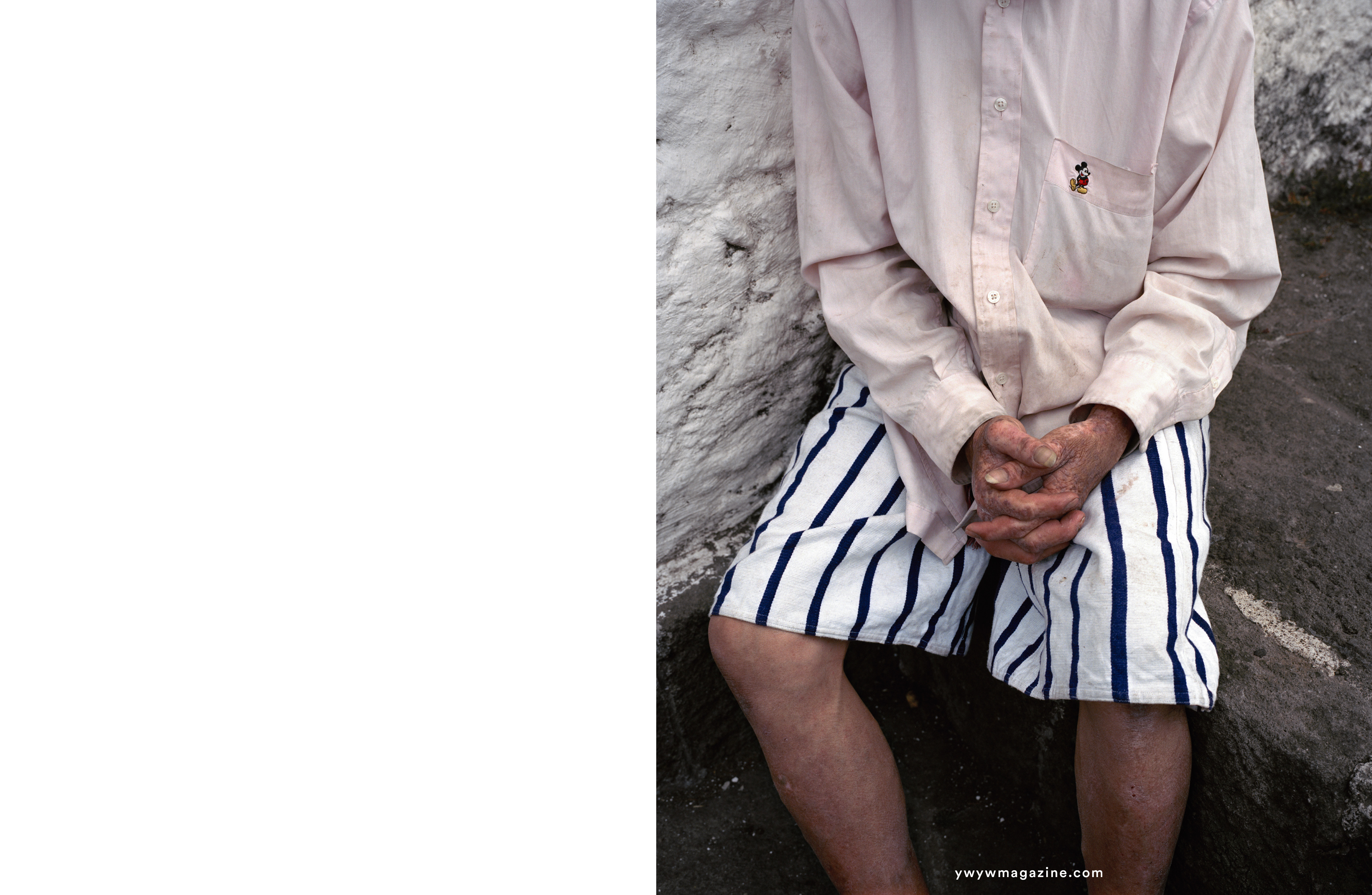 Man in Santiago Atitlan, 2018.
Juan Brenner was born in Guatemala and is 41 years old now. For many years he lived and worked as a fashion photographer in New York, his work was published in many important magazines and exhibited in various group exhibitions. At the moment he lives in Guatemala City and presents a new project called 'Tonatiuh'.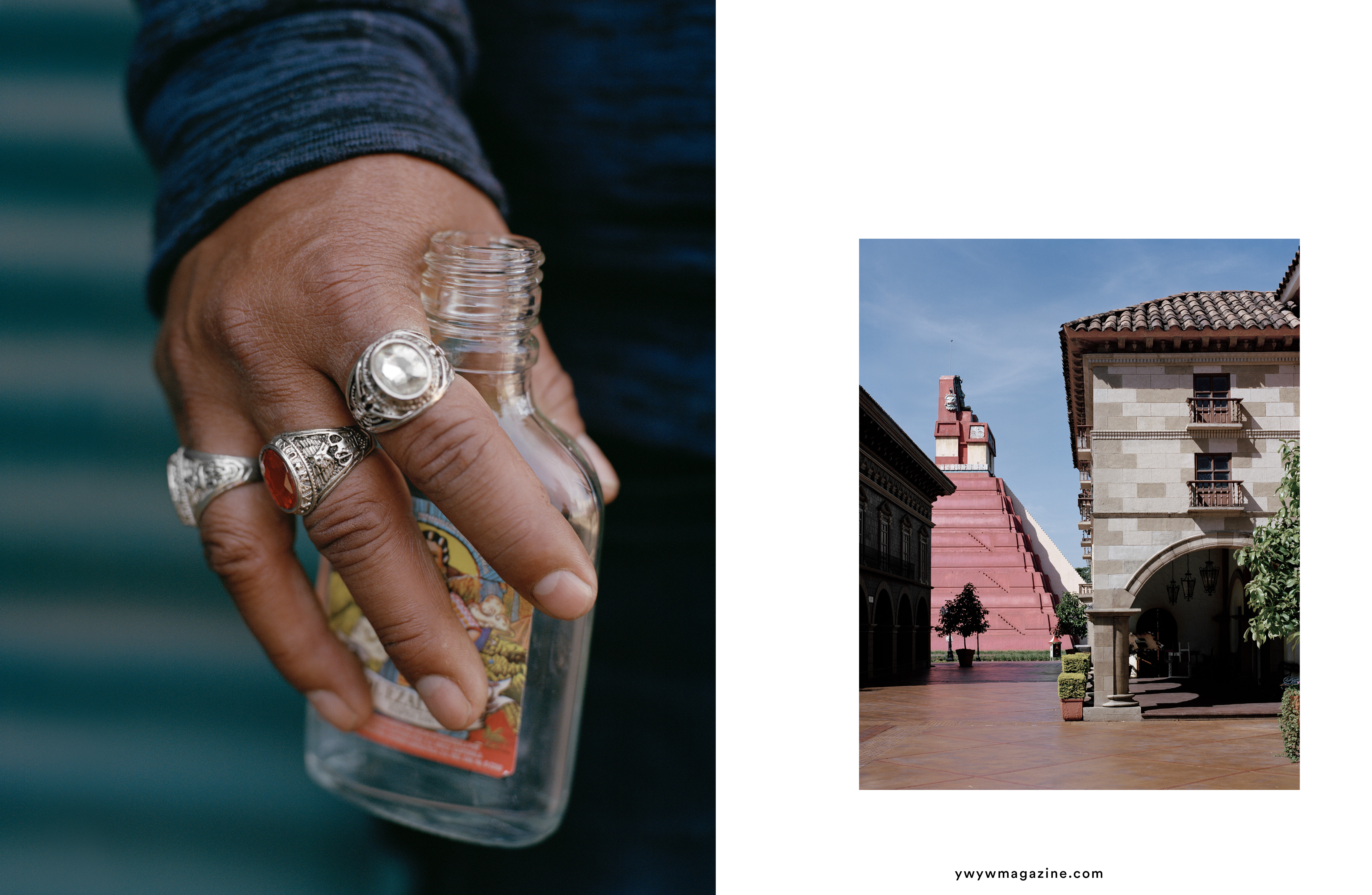 Left: Shaman's Hand, 2018. Right: Xetulul Theme Park, 2018.
In 'Tonatiuh' Juan Brenner felt the need to focus on the figure of Pedro de Alvarado, a key player in the conquest of México and grand conqueror of Guatemala and Central America. The conquest is a concept that has been instilled from its origin as a normal and accepted phase of our upbringing, the conquerors were really effective at injecting our DNA with the idea that history and its repercussions are something acceptable and to a certain extent necessary.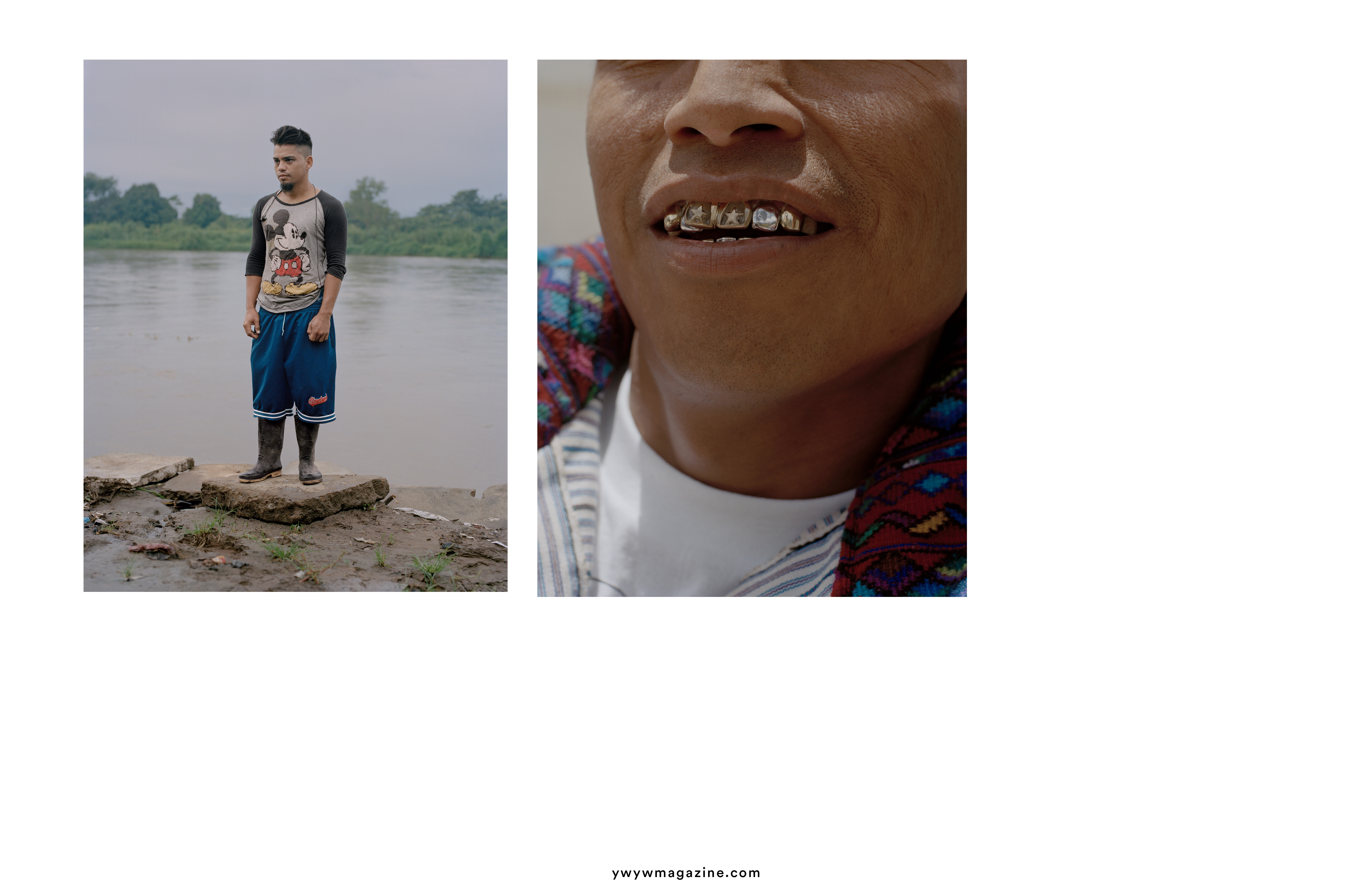 Left: Immigrant in the Suchiate River, 2018. Right: Gold Teeth #3, 2018.
'I wanted to create metaphors that could communicate with other audiences, there are so many archetypes that unite conquered/colonized countries, many little details that just exist and repeat.
We should get to choose what to use from what happened 500 years ago, I have this fantasy about leaving all those horrible stigmas and resentments behind and just move forward, but when you look back into Guatemala's history, the same thing happens again and again, although I have very specific convictions regarding cultural imperialism; it's impossible not to see how the social structure in our countries is designed to cater to the top of the pyramid.'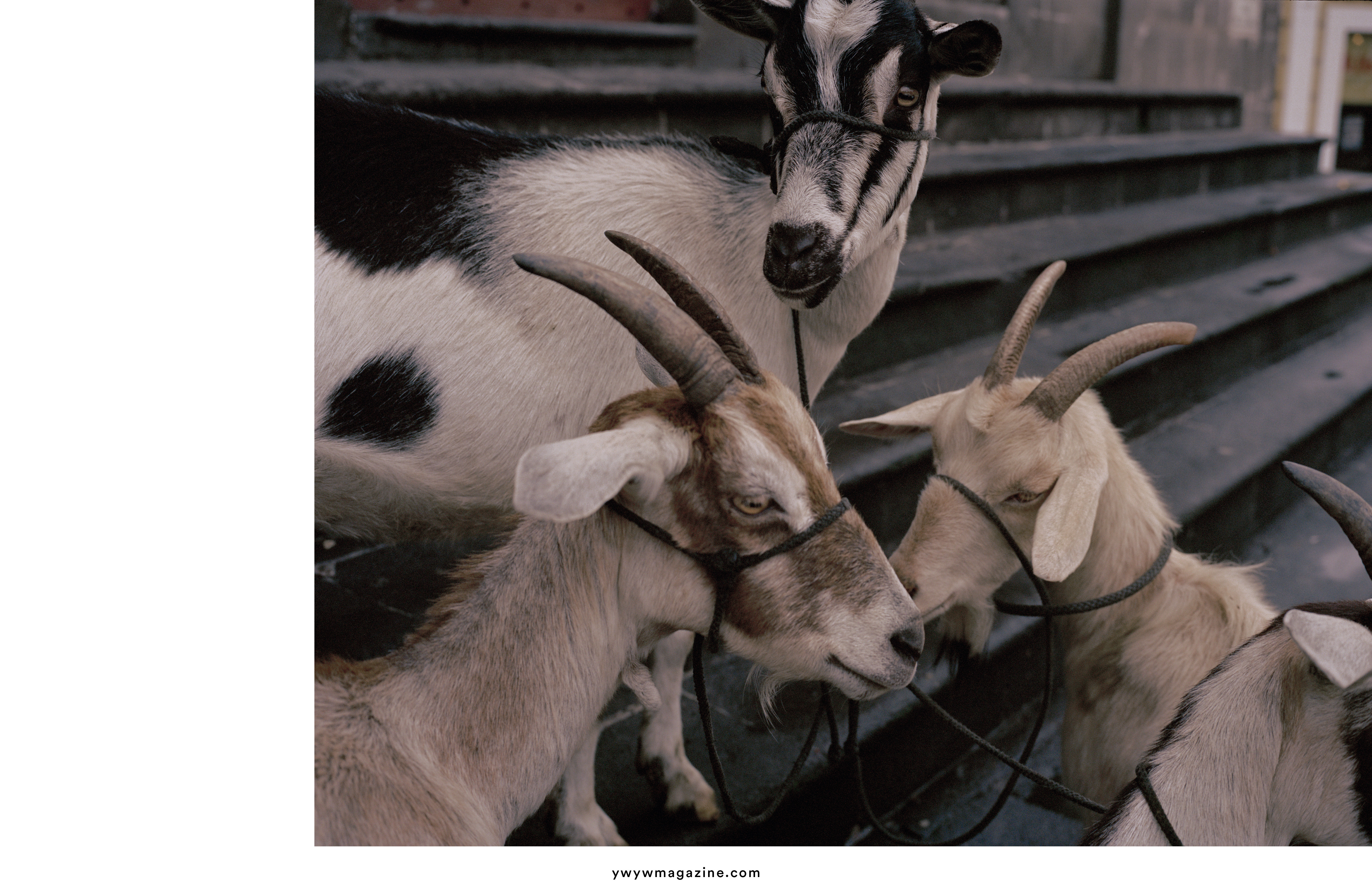 Goats in Quetzaltenango, 2018.
'I might be building my own myth with these photographs, I guess I'm trying very hard to stick to history and to be as precise with my mapping and data, but I had many of these images already planned out in my head, it was amazing to just find them, it was very surreal to just know what I was going to find out there, some of the strongest images in this project are metaphors for something more than what's depicted, reveling in the otherworldliness of the region and its people inspired by Alvarado's journey and it's consequences, just made me more confused between an existent visual sensibility and a malleable political consciousness. I started this project because I wanted to find situations that created a personal connection with the neglected reality of the conquered people.'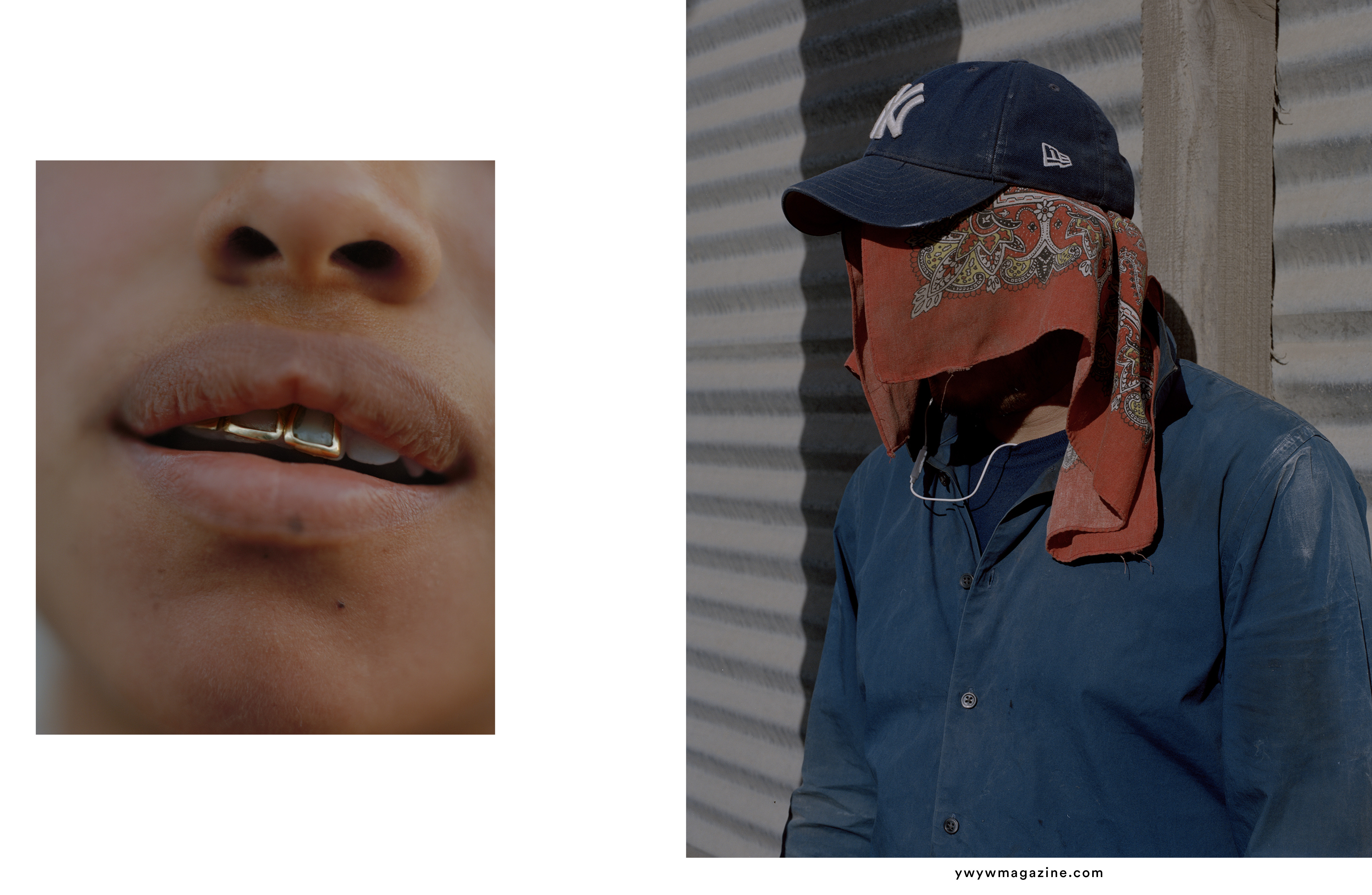 Left: Gold Teeth #1, 2018. Right: Erin, first day out of Chimaltenango´s jail, 2018.
What is your favorite book? And why?
Hardest question ever, I've been reading less and less in the last few years, I'm obsessed with photo books as you can imagine, so I'm gonna go for one of those. My fave photo book of the last 5 years would be Gregory Halpern's ZZYZX, it's an amazing and poetic view of American society and it's future; it's very inspiring.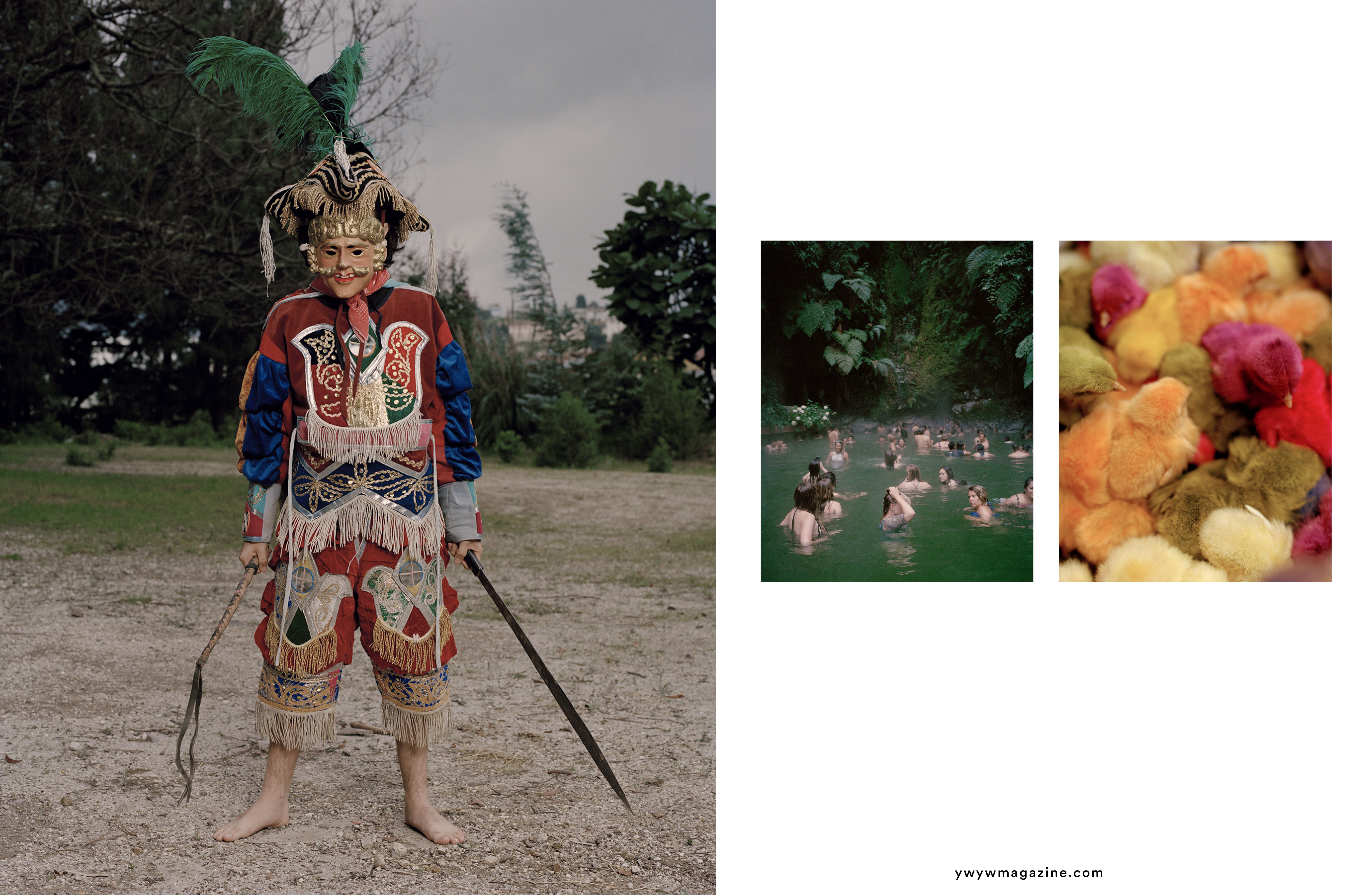 Left: Pedro de Alvarado #1, 2018. Middle: Bathers in Georginas, 2018. Right: Dyed Chicks in Chichicastenango's Market, 2018.
Dream job when you were a child?
I wanted to be a gangster (hahaha) I swear, I was obsessed with MAFIA movies and the whole ritual of organized crime.
Can you define your photography in three words?
Classic, Drama, Honesty.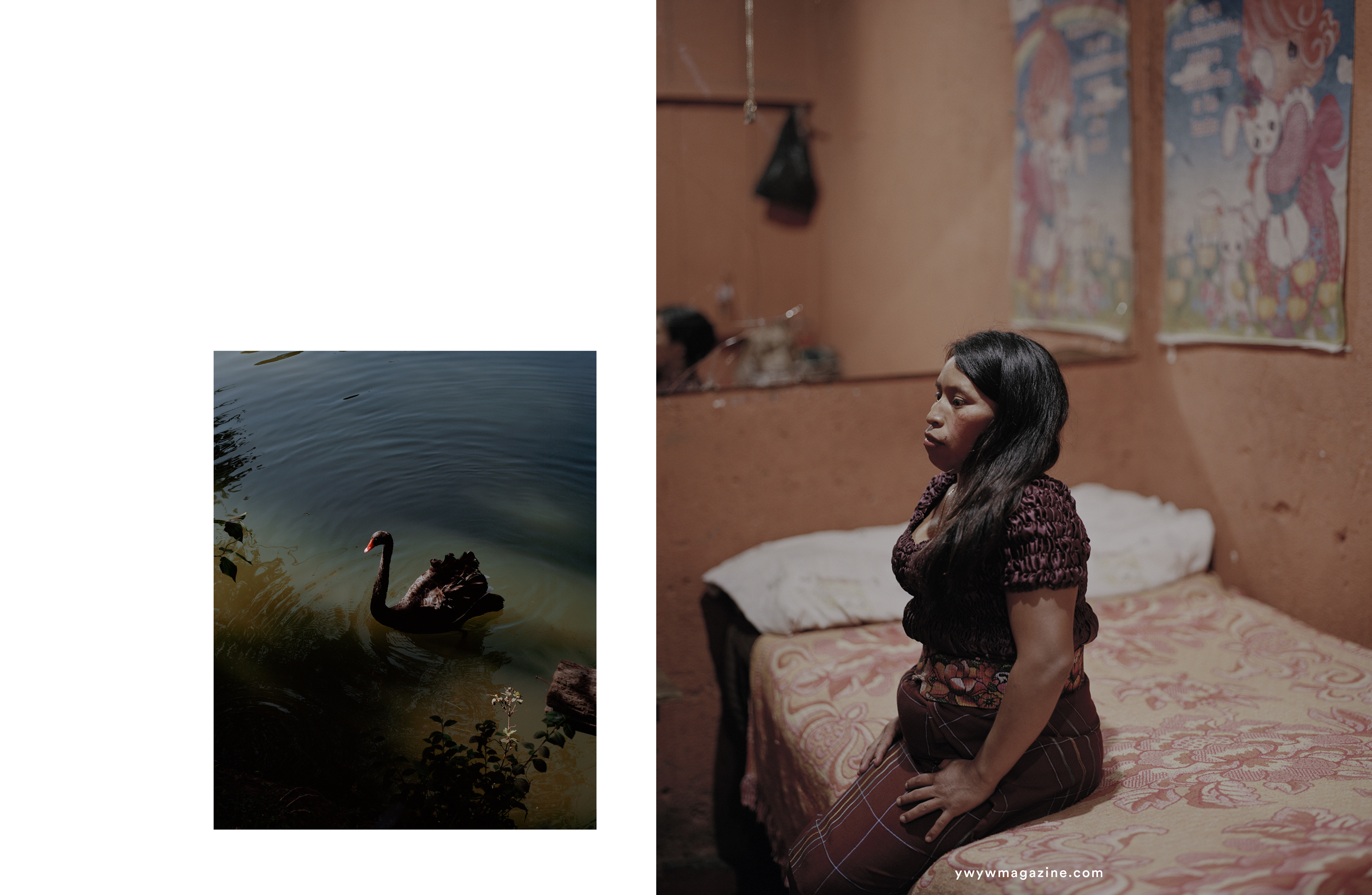 Left: Black Swan in Chimaltenango, 2018. Right: María Seating on Bed, 2018.
What city do you like the most?
New York no doubt, I've gone through a love and hate relationship with the apple for the last 20 years, I lived there for 10 and left, now I would kill to be back.