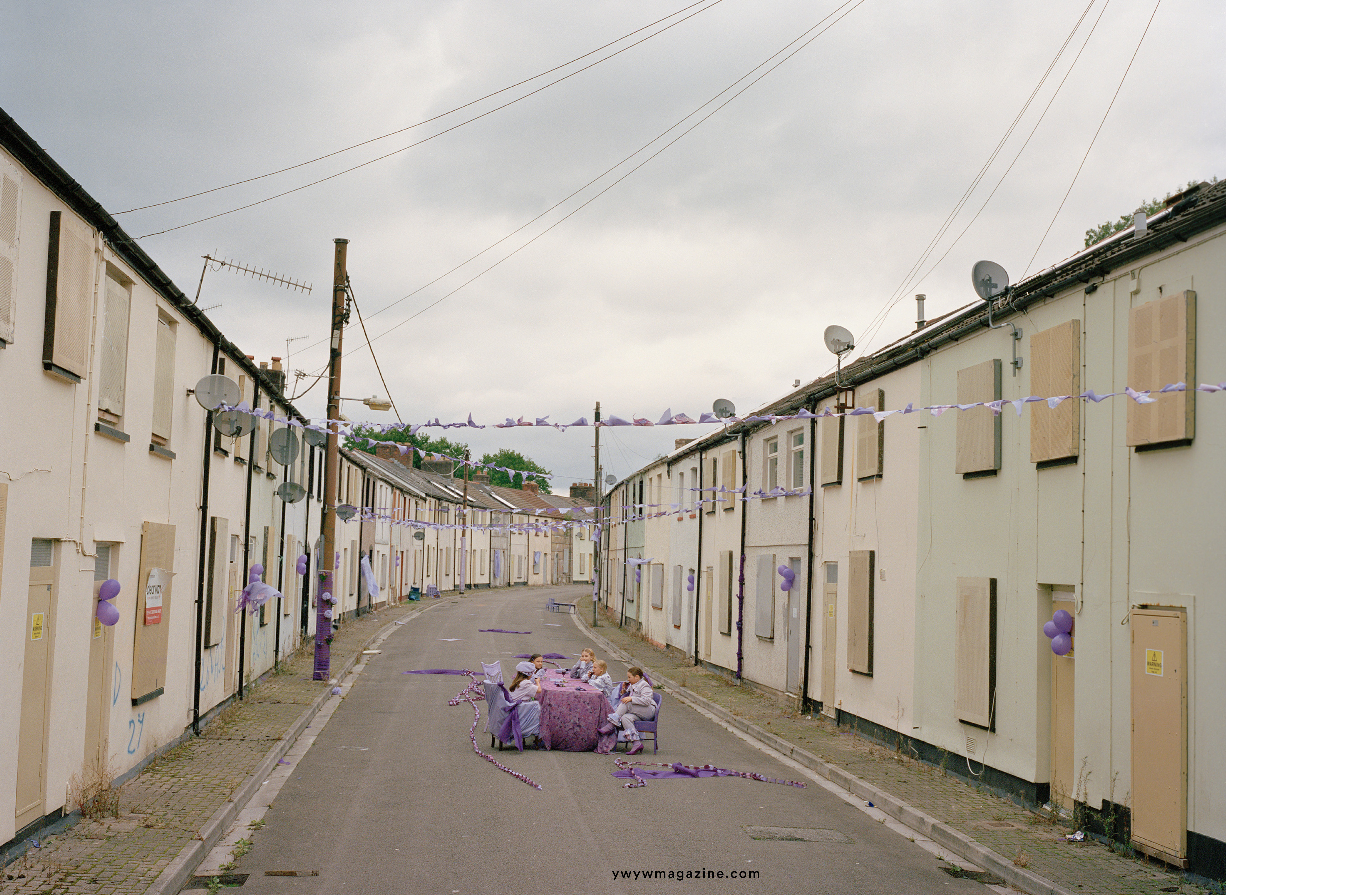 It's Called Ffasiwn, a collaboration between Clémentine Schneidermann and Charlotte James, is exhibited for the first time at the Martin Parr Foundation. Captured against a backdrop of post-Industrial south Wales Valleys, the photographs show local children in costume – often in surreal situations and incongruous with their surroundings.
The images in the exhibition are a hybrid of social documentary, fashion, portraiture, performance, and landscape photography. Set against pebble-dash houses, dramatic mountains, working-men's clubs, and community centers, the children's colorful clothes are juxtaposed with the more muted tones of their environment.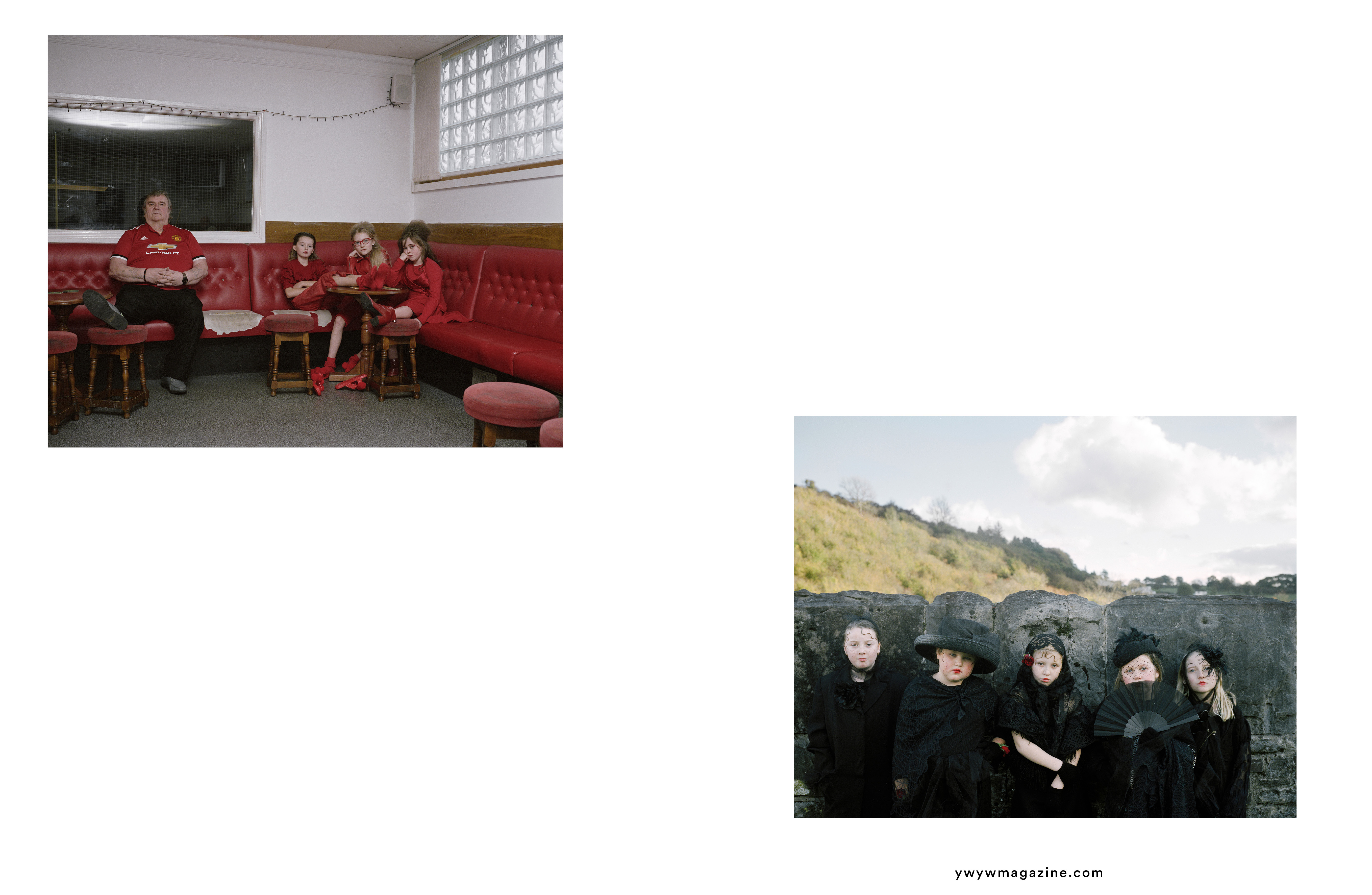 "For all the possibilities, the as-yet unfulfilled dreams, we might associate with childhood, there is an unease and disquiet about these pictures— the darkness of documentary's realism still cuts against the glamour." Mark Durden
The 'Valleys' are a geographical area in south Wales, made up of small towns separated by mountains and hills. The disappearance of the coal mining industry in the 1980s has had a long-lasting impact on opportunities in the region. The photographs show the results of workshops with local children and with this creative collaboration, James and Schneidermann aim to subvert stereotypes of working-class Valleys towns and their residents.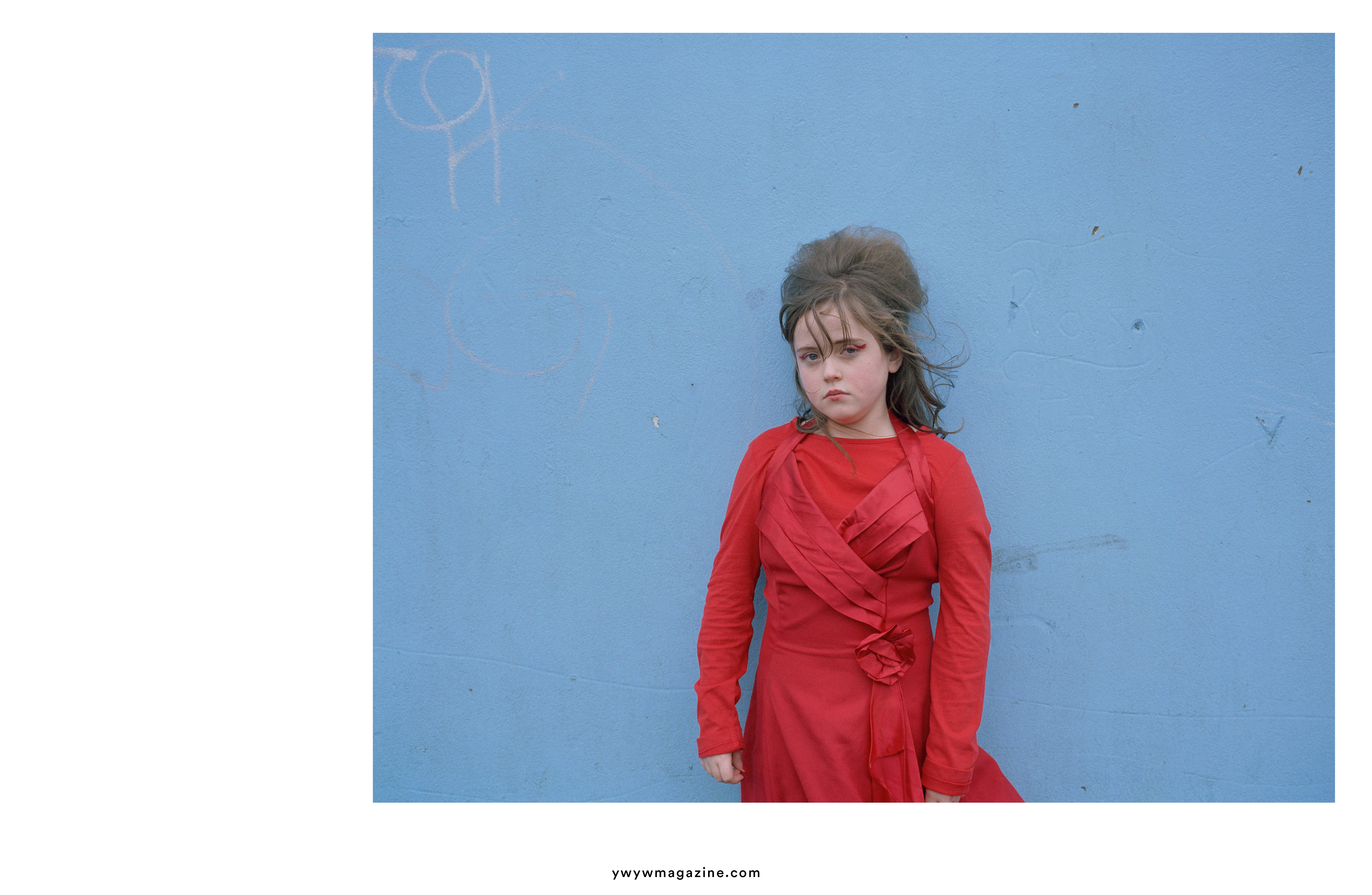 The duo met in 2015 when Schneidermann, originally from Paris, was living in Abertillery on a residency. James, from the Valleys' largest town, Merthyr Tydfil, had already been holding shoots locally, casting her subjects from the local community. They began to work together and for the past three years, they have run themed fashion workshops in two youth centers.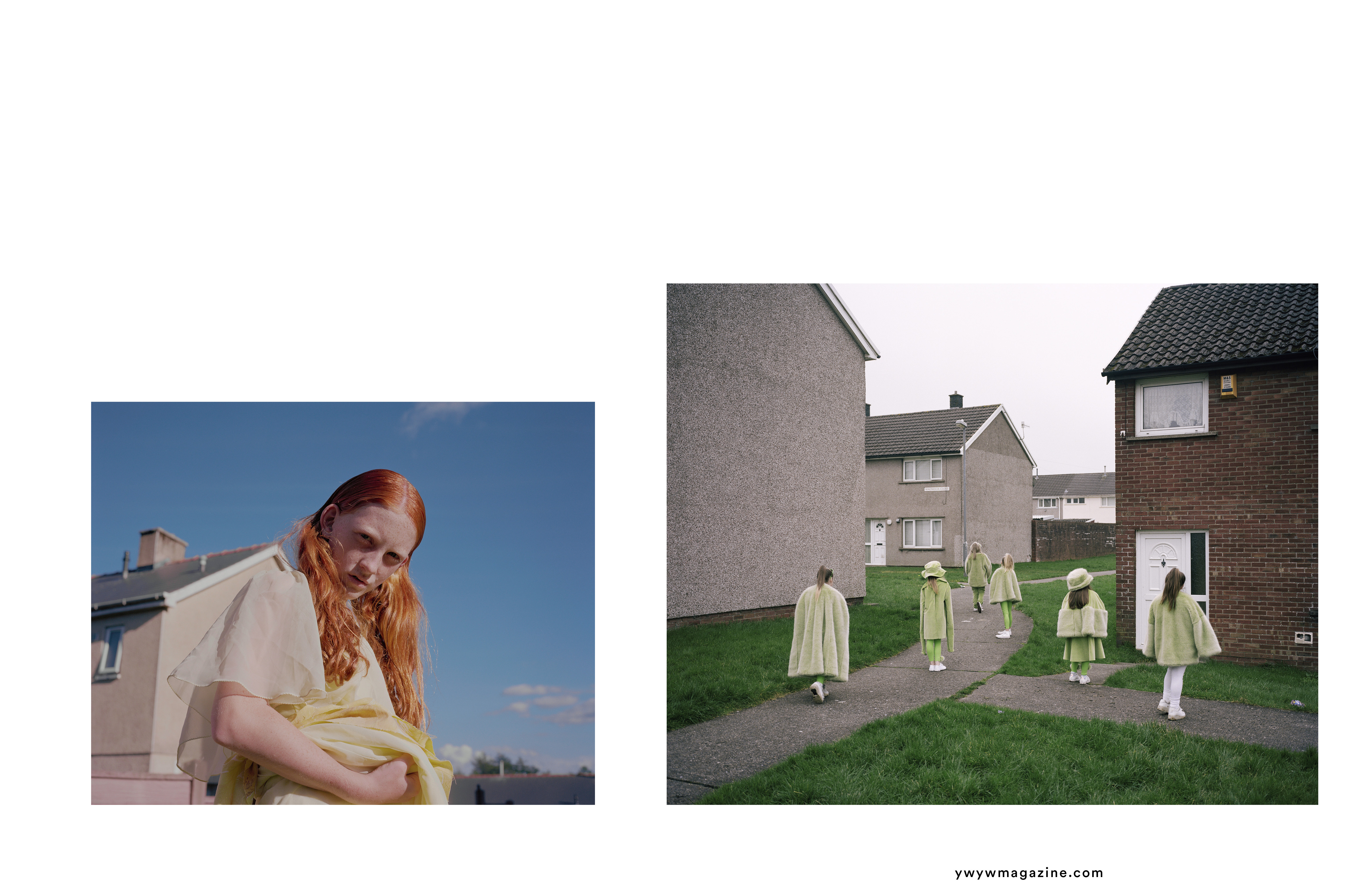 The workshop participants, aged 8-14, learn fashion industry skills such as customizing clothes, sewing, styling and insights into the creative process. The workshops are an introduction to the creative industries and allow the young people to explore self-expression and idea generation, which in turn develop their confidence and self-esteem.
Drawing on their individual areas of experience, the workshops are designed by James and the photographs are taken by Schneidermann – but with fluid roles within the collaboration, the project only exists due to their symbiotic and intuitive creative partnership.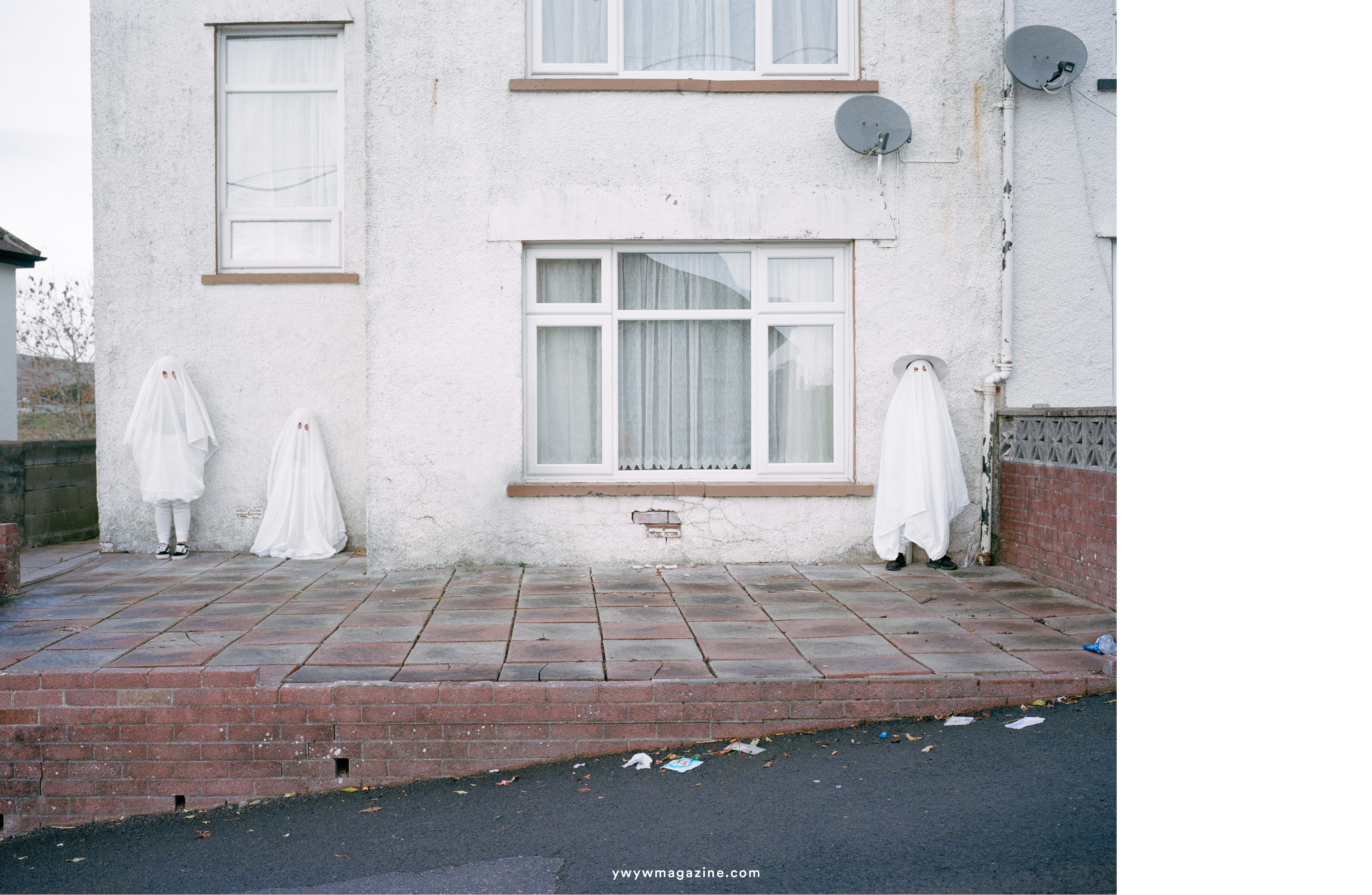 "The photographs show that while the Valleys wear the marks of time, they're no match for the elixir and hope of a new generation – the project is a celebration of this. The title came about after the first workshop and shoot. The girls were outside dressed up in their costumes and the boys on the estate were calling them names. Instead of being put off, the girls shouted back "It's called fashion, look it up!". The word fashion is also played with and translated to Welsh to show the humor of the project and the distance we take from the "real" fashion."
Exhibition until 25th of May
Courtesy of Martin Parr Foundation © Clémentine Schneidermann and Charlotte James