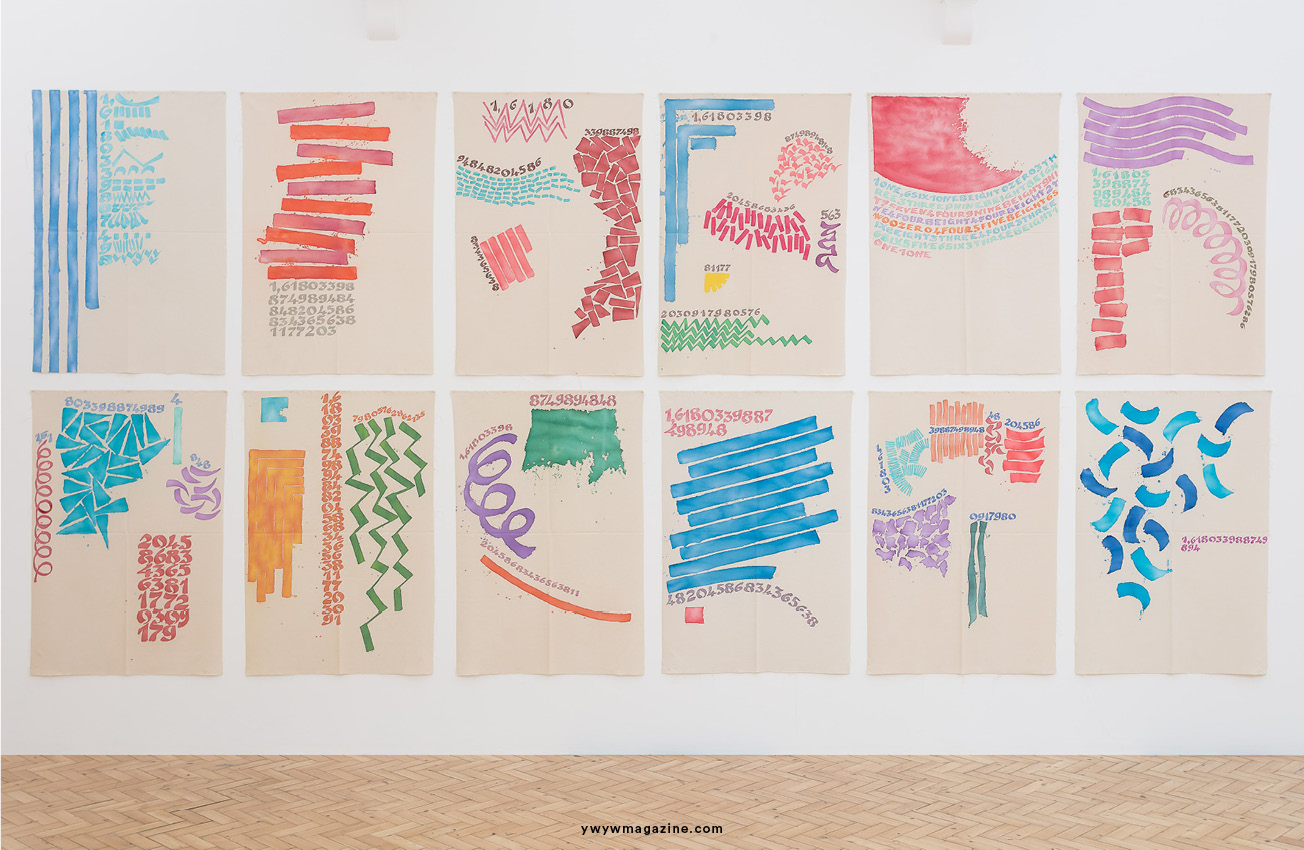 " A Continuous Becoming " is the title of the exhibition dedicated to Giorgio Griffa, the quiet and low profile personality closely linked to the Arte Povera movement in particular to Gilberto Zorio, Giuseppe Penone and Giovanni Anselmo: Camden Arts Centre  shows the evolution and the fluidity of Griffa's work  from the 60's to the present.
The artist is intrigued by the intelligence of the matter, as a subject itself: free from the involvement of the frame, Griffa works horizontally with a brush, becoming  himself the link between the canvas and the paint.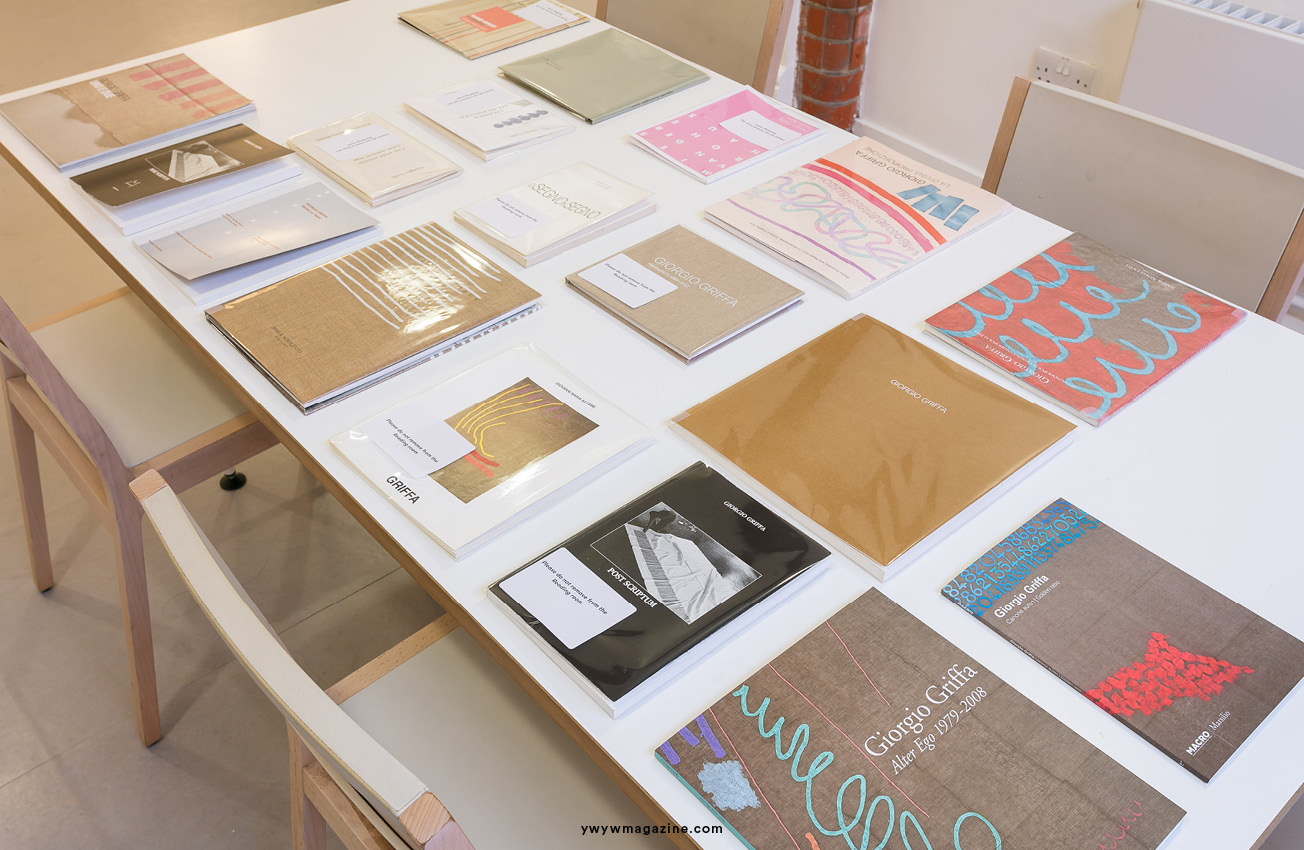 The lines and motifs are geometrical and often primitives, they literally saturate and influence the surface of the canvas with its different properties.
"The unfinished work, the object not completed, also means underlying its nature as subject. And it captures an organic aspect of the doing, which never finishes, is never definitive, though inevitably every painted canvas is definitive. It is continuous becoming, from one canvas to the next"
The raw  and fibrous canvases melted with the absorbed colour create shapes which are reminiscent of the calligraphical and design graphic.
The means becomes the protagonist, which detemines the final result.
The keypoint in Griffa's painting is the ancestral heritage of the gestures: "I am convinced that the memory of the painter exists first of all on the fingertips. Therefore painting cannot be just the result of intellectual speculatio. Most of the reasoning comes afterward, to understand what one is doing, rather than beforehand, to decide what to do. A post script instead of a prefacy".
The artist is methodic and rigorous: he chooses the rhythm and the direction to follow little by little with  a "passive creation" which generates a dynamic relationship between himself and what is happening on the canvas.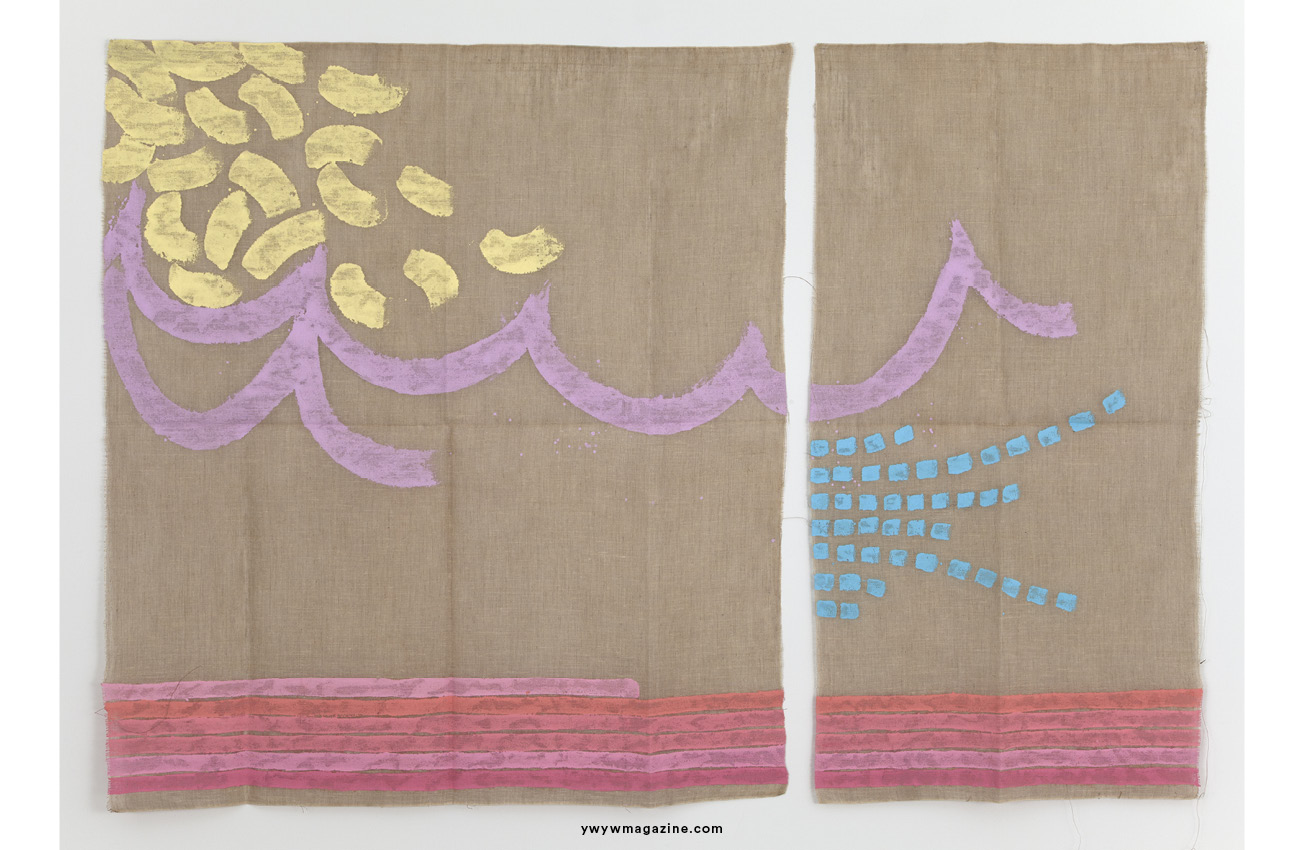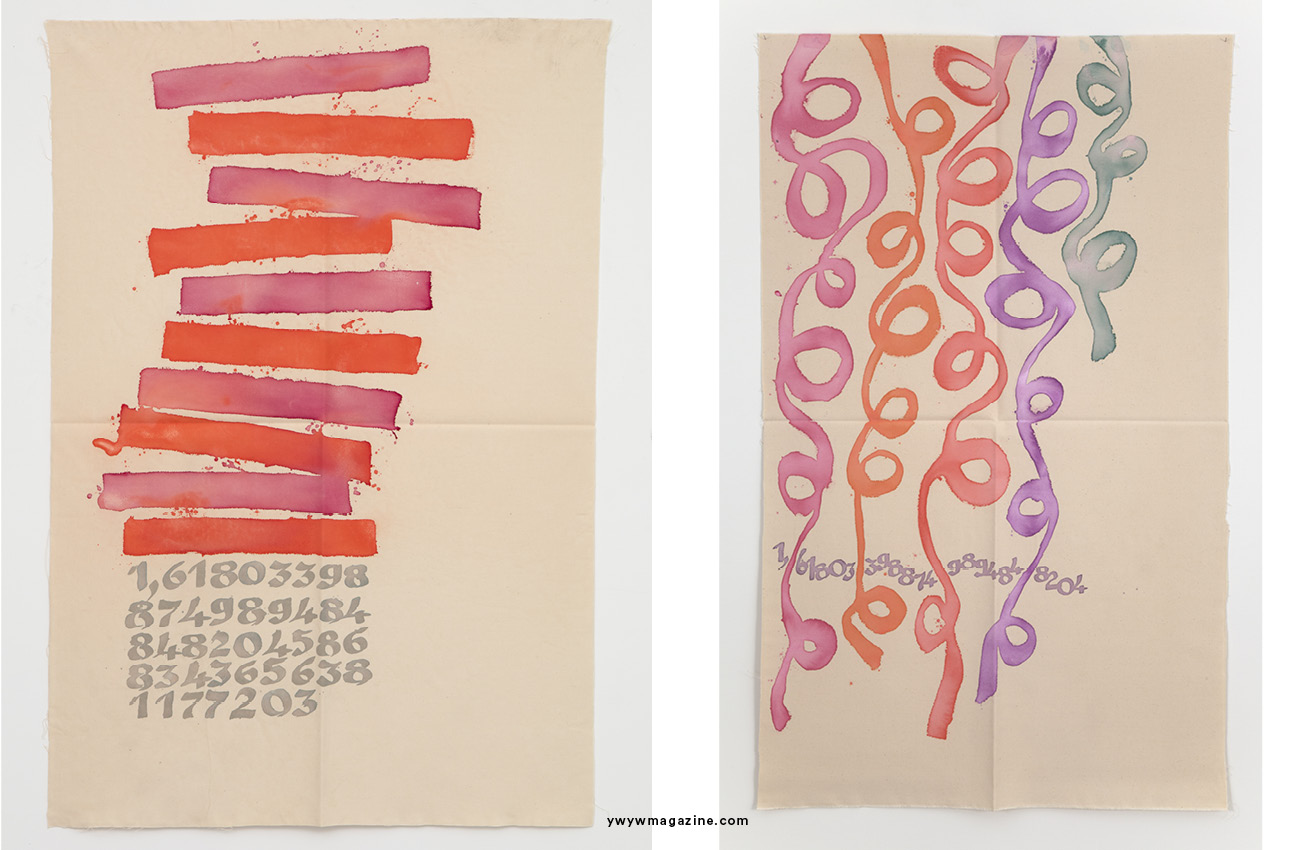 His work lays on a deep research into the artistic field: he pays homage to different masters such us Henri Matisse, Yves Klein and Paul Klee with a digression to the renaissance Paolo Ucello compared to the minimalist Piero Dorazio.
One of his canvases (IN)VISIBILE is dedicated to his friend Giovanni Anselmo and LAVAGNA BEUYS refers to the work of the german conceptualist Joseph Beuys, with whom he shares the interest in the research of the materials and matter.
Griffa is not interested in the representation of the reality, but in the knowledge of itself which means taking part in the creation, not building it up.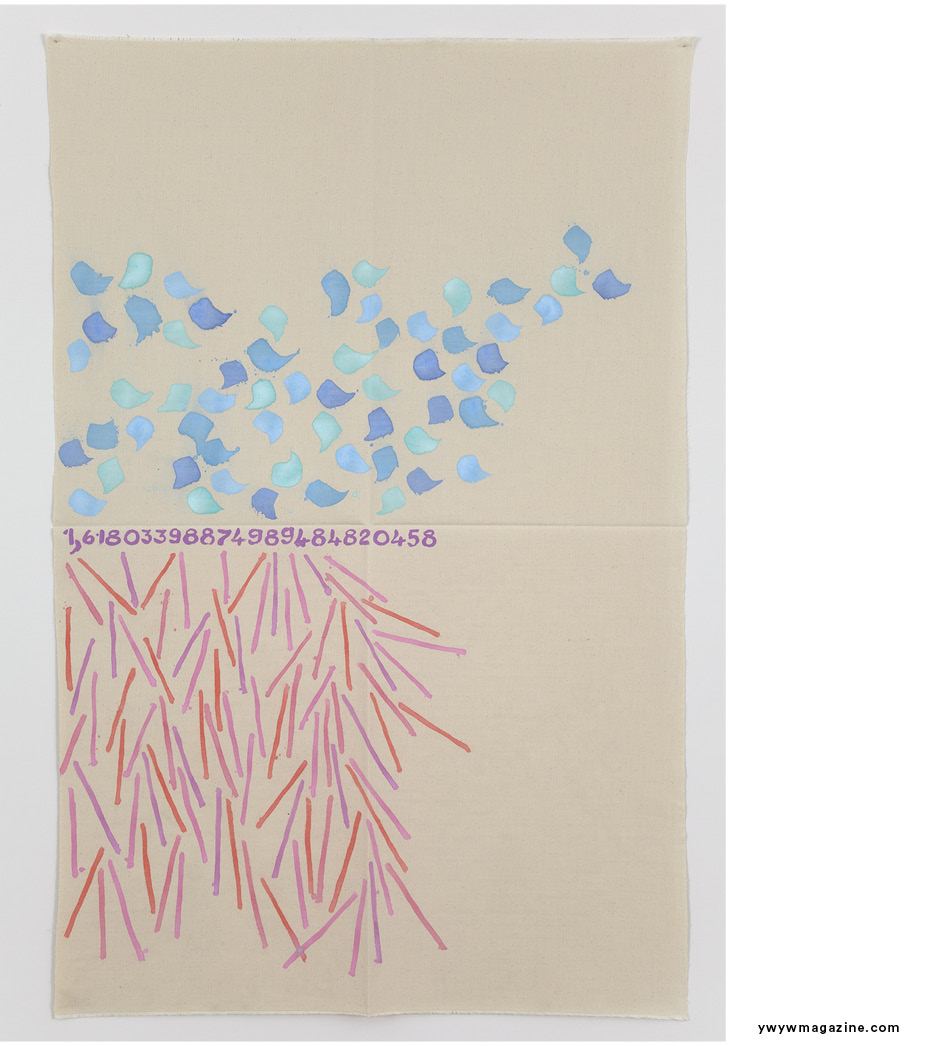 Exhibition until April 8th
All works by Giorgio Griffa, Courtesy  Camden Arts Centre, Archivio Giorgio Griffa and Casey Kaplan, New York unless stated otherwise.
Photo Courtesy Jean Vong, Giulio Caresio and Cathy Carver