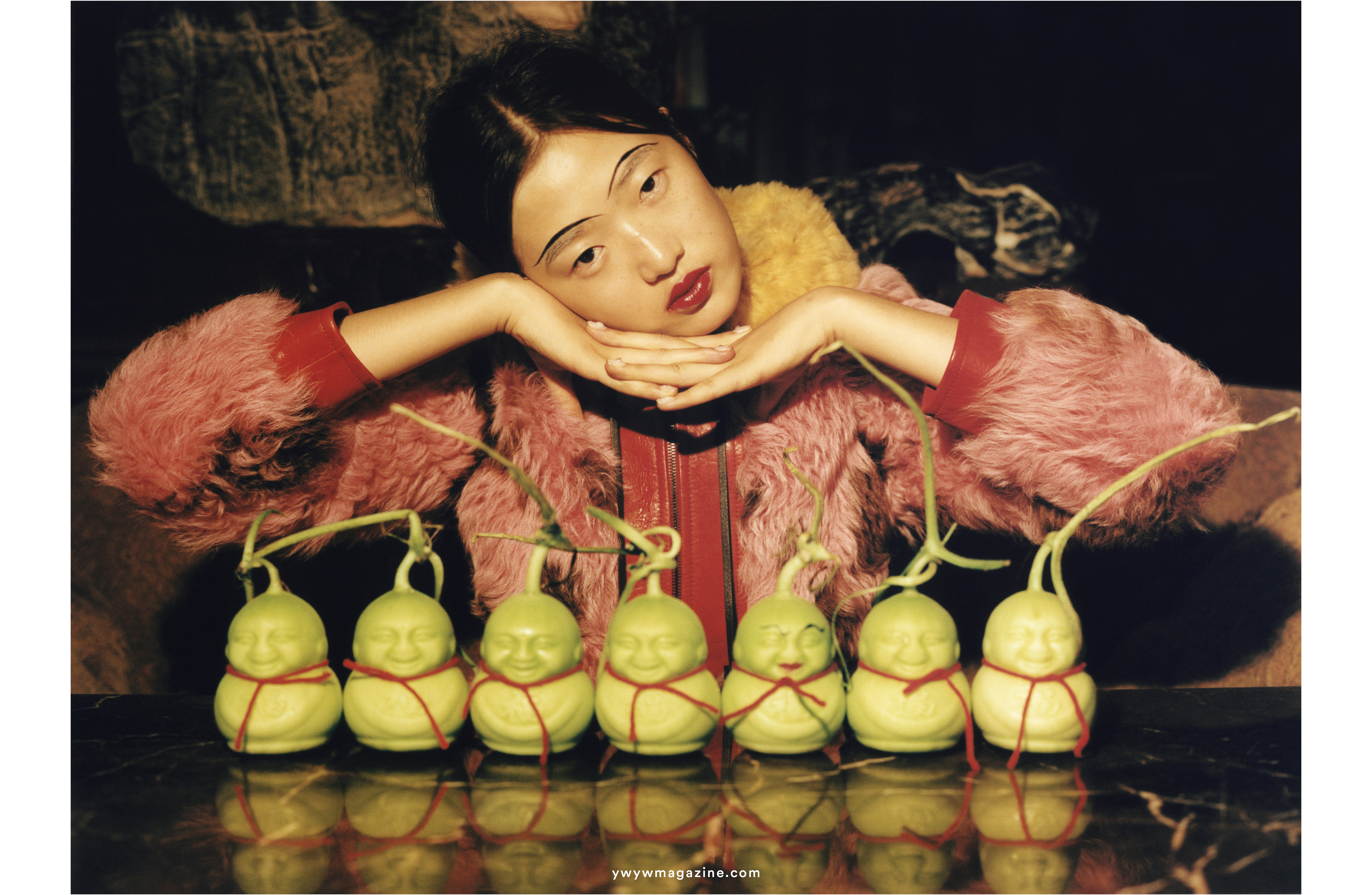 Joyce Ng, You Are My Lucky Baby Pear for Modern Weekly, 2017 © Joyce Ng
Hanna Moon was born in South Korea, Joyce Ng "spent her youth in the multitude of sprawling malls throughout the city of formerly-colonized Hong Kong"; both are now based in London, where they're fast making their mark in fashion photography. They've joined forces for an exhibition at London's Somerset House titled "Hanna Moon & Joyce Ng: English as a Second Language", which explores their take on Western conceptions of beauty.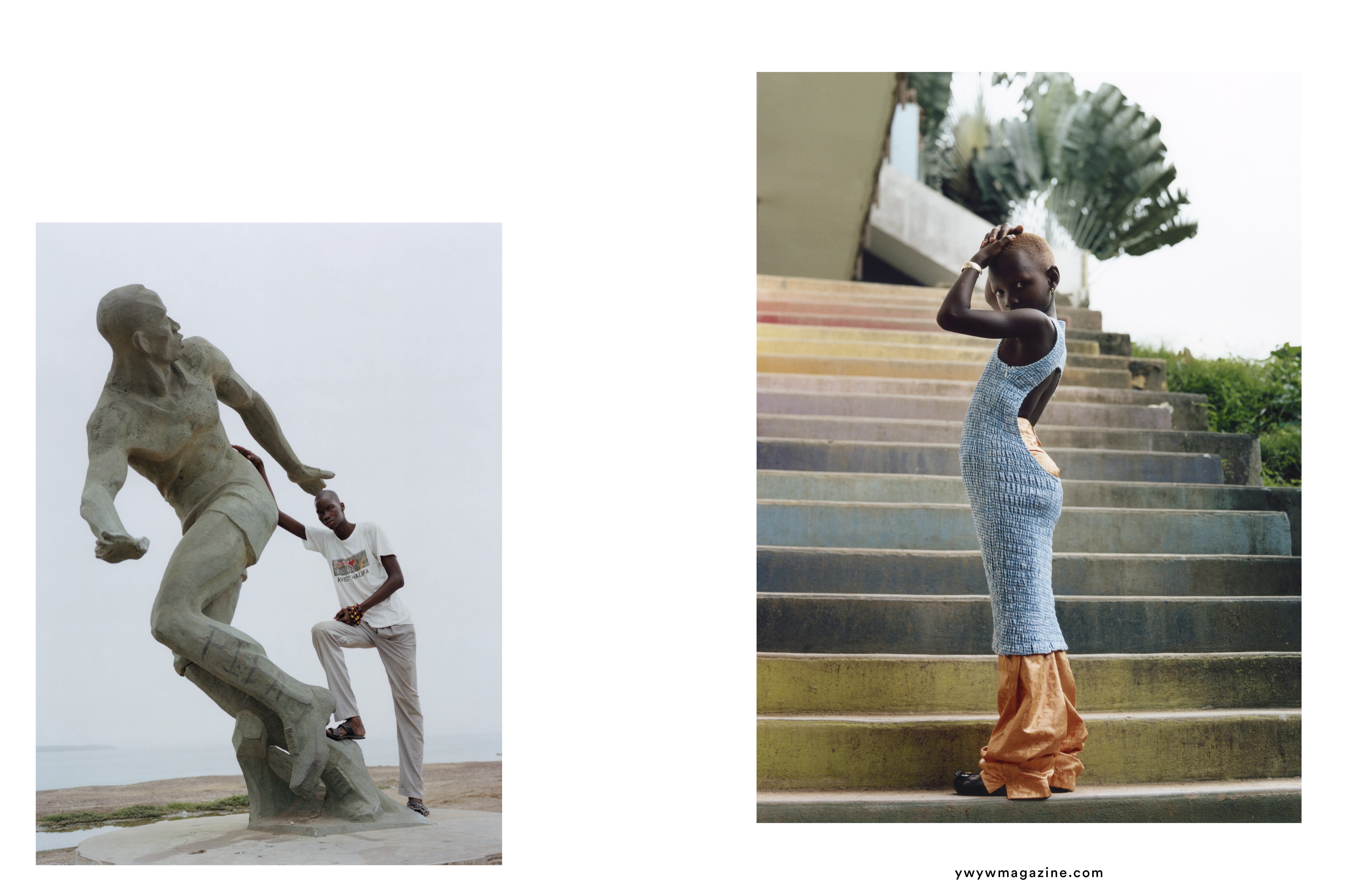 Left: Joyce Ng, J'aime Dakar, September 2016 © Joyce Ng. Right: Joyce Ng, Maginé on the Spectrum, Super Yaya Spring/Summer 2018 © Joyce Ng
Photography exhibition showcasing the work of two of the most exciting photographers working in fashion today, celebrating the vitality and importance of fresh perspectives within fashion photography in our globalized and interconnected world.
Employing an otherworldly and playful approach to their practice, Hanna Moon and Joyce Ng incorporate cultural signifiers, set design and fashion to present their unique take on Western aesthetics and fashion ideals. Bringing distinct Asian perspectives to their work, they challenge the concept of 'otherness' and reflect upon the power fashion photography holds in shaping our perceptions of beauty, style and taste.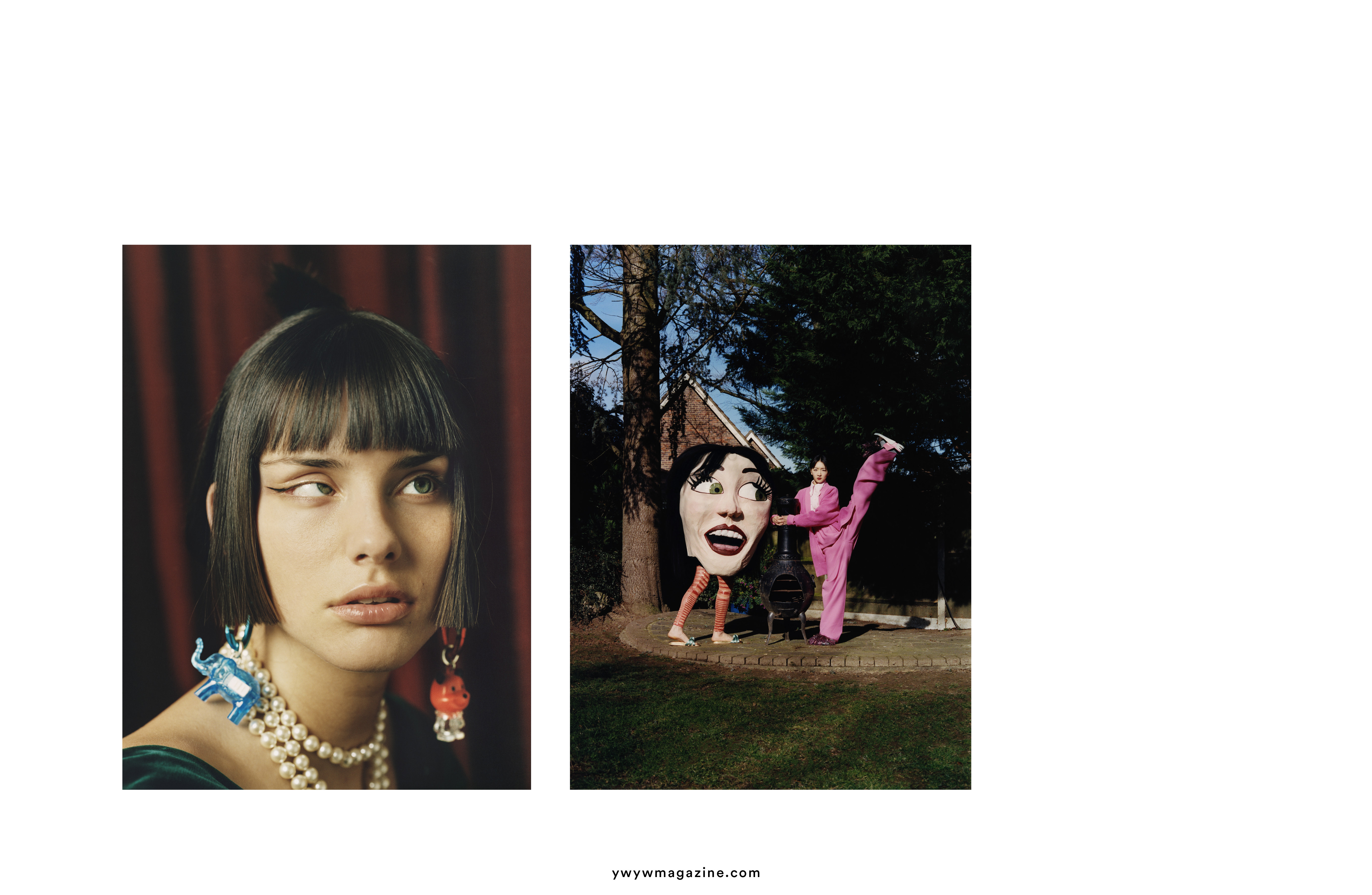 Left: Hanna Moon, Moffy with earrings, 2018 © Hanna Moon. Right: Joyce Ng, Face Value for Numéro China, 2018 © Joyce Ng
For "English as a Second Language" Moon and Ng have created two new series of photography works, responding directly to the historical setting of Somerset House.
Moon presents a dramatic reimagining of Somerset House's neoclassical setting. She captures imagery of her two muses; Moffy, from London, and Heejin, from South Korea, in the dark of night, rebelliously 'invading' the site to create a series of intimate works, featuring bespoke sets and objects that reflect her personal experiences living in UK.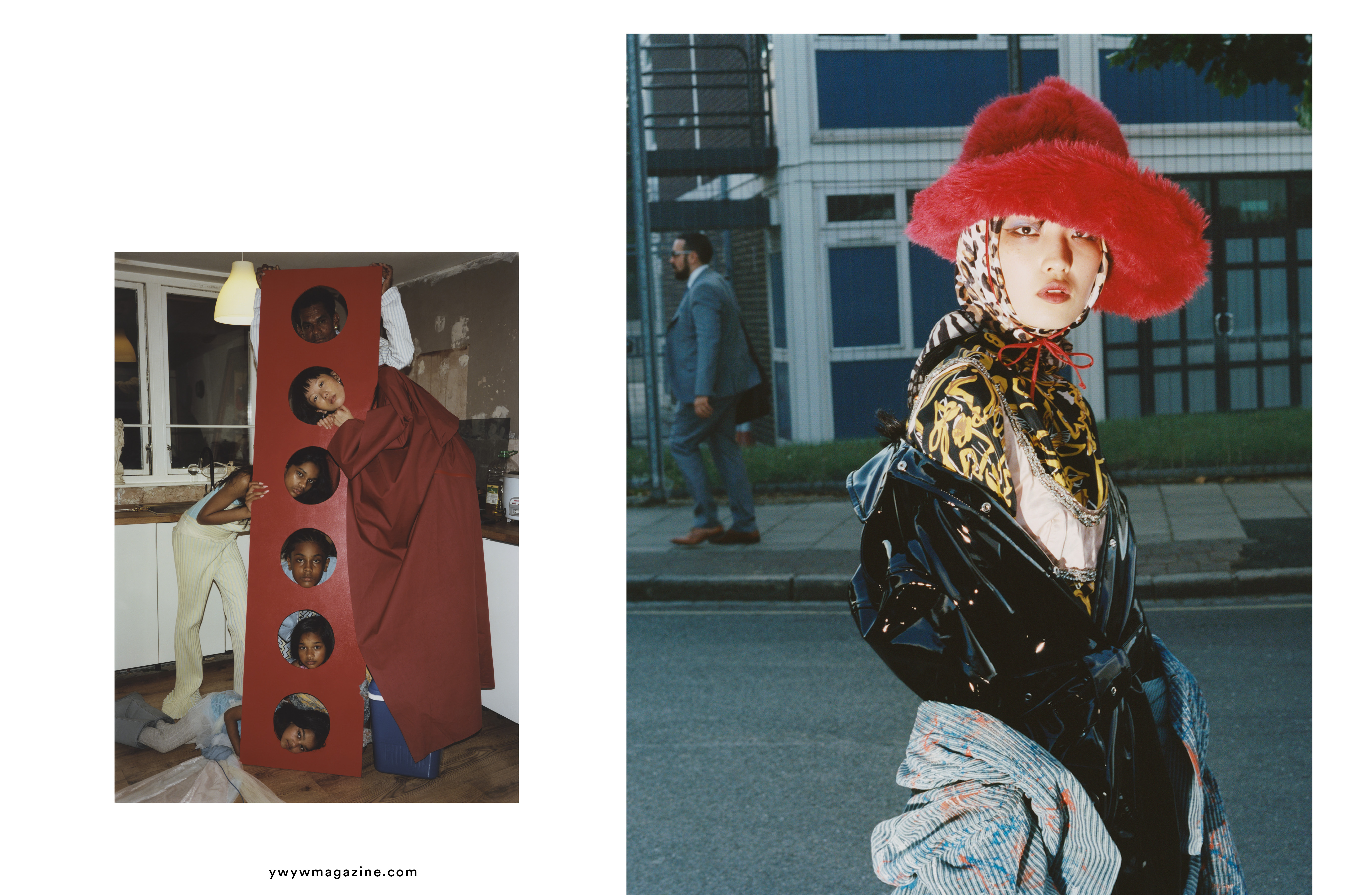 Left: Joyce Ng, 'Seven Sisters: Framed', 1 Granary, No.4, 2016 © Joyce Ng. Right: Hanna Moon, Gao for 'Cherry Baby', Dazed Fall 2017 © Hanna Moon
Joyce Ng, a rising star within today's fashion landscape, uses street-casted models, natural environments and props to create images which feel both familiar, yet surreal. Drawing inspiration from the renowned sixteenth century Chinese novel Journey to the West, Ng has cast models solely from the vibrant community at Somerset House, inviting visitors and residents to become characters in a fragmented narrative through the hidden and public spaces of the building.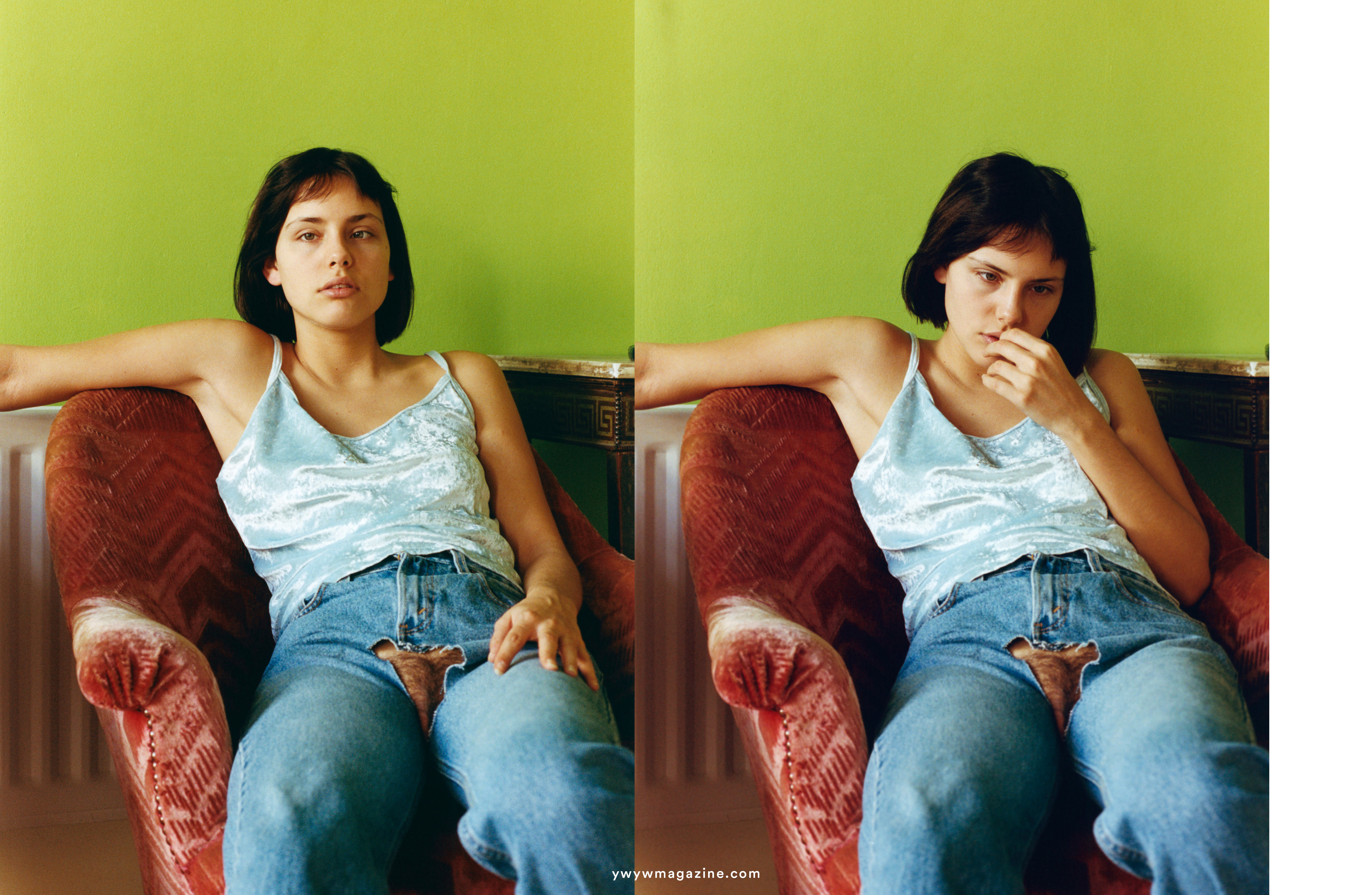 Hanna Moon, 'Moffy', A Nice Magazine, Issue 2, 2015 © Hanna Moon
The exhibition also invites you to explore works from Moon and Ng's fashion photography archive from the past four years, featuring work from leading publications such as Dazed, i-D, Modern Weekly, Centrefold, Re-Edition, M Le Magazine du Monde, Modern Matter, 1 Granary and David Casavant Archive Book.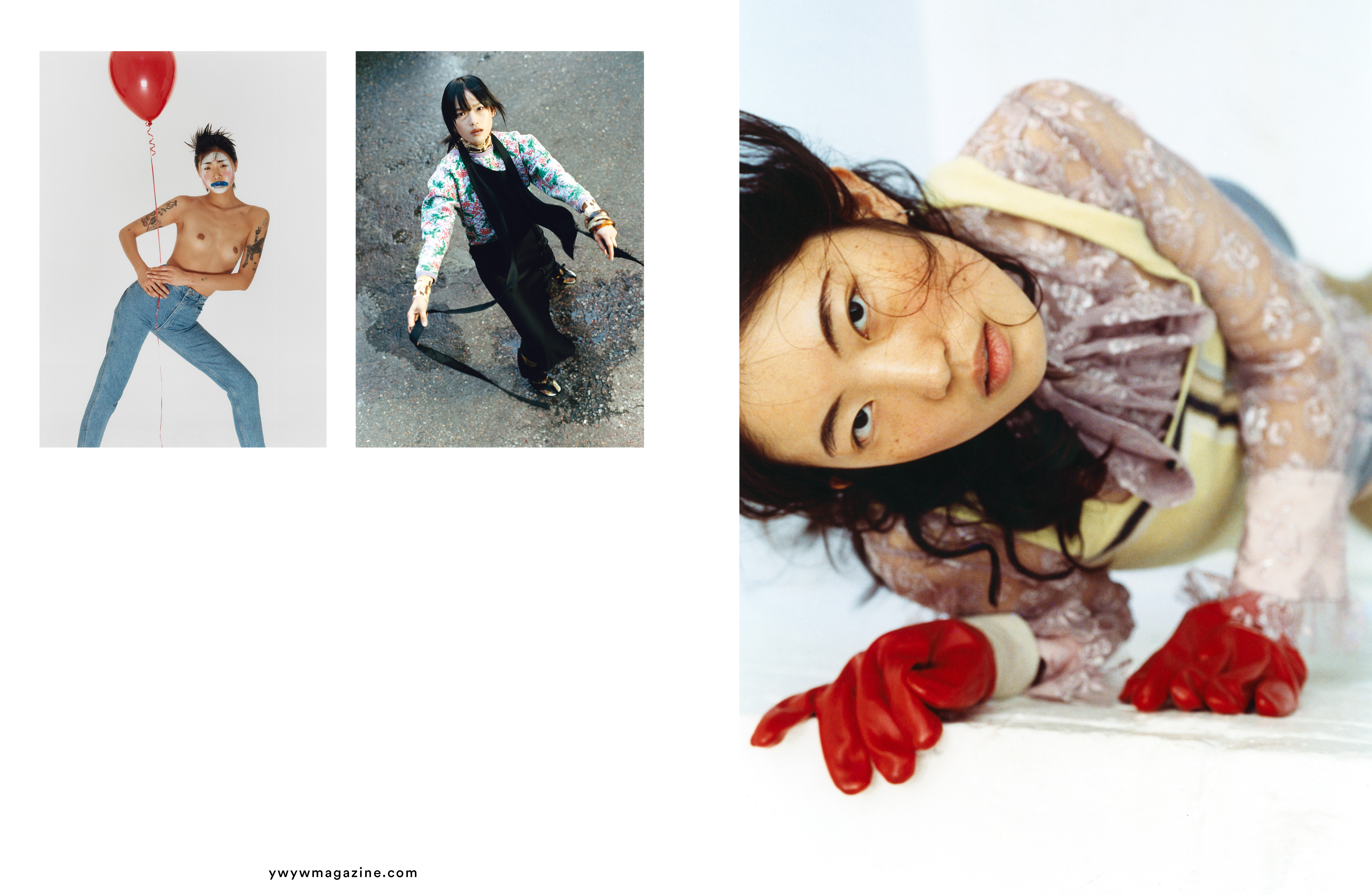 Left: Hanna Moon, Eckhaus Latta Denim Campaign, 2018 © Hanna Moon. Middle: Hanna Moon, 'Untitled', Modern Matter, Fall/Winter 2017 © Hanna Moon. Right: Hanna Moon, River for 'Boom Boom', Re-edition issue 2, 2015 © Hanna Moon
Curated by Shonagh Marshall, the exhibition explores the artists' feelings of being 'lost in translation', a feeling which, as artists living in a foreign city navigating different languages and shifting landscapes, informs Moon and Ng's search for capturing beauty in the often overlooked and unseen narratives in our everyday lives.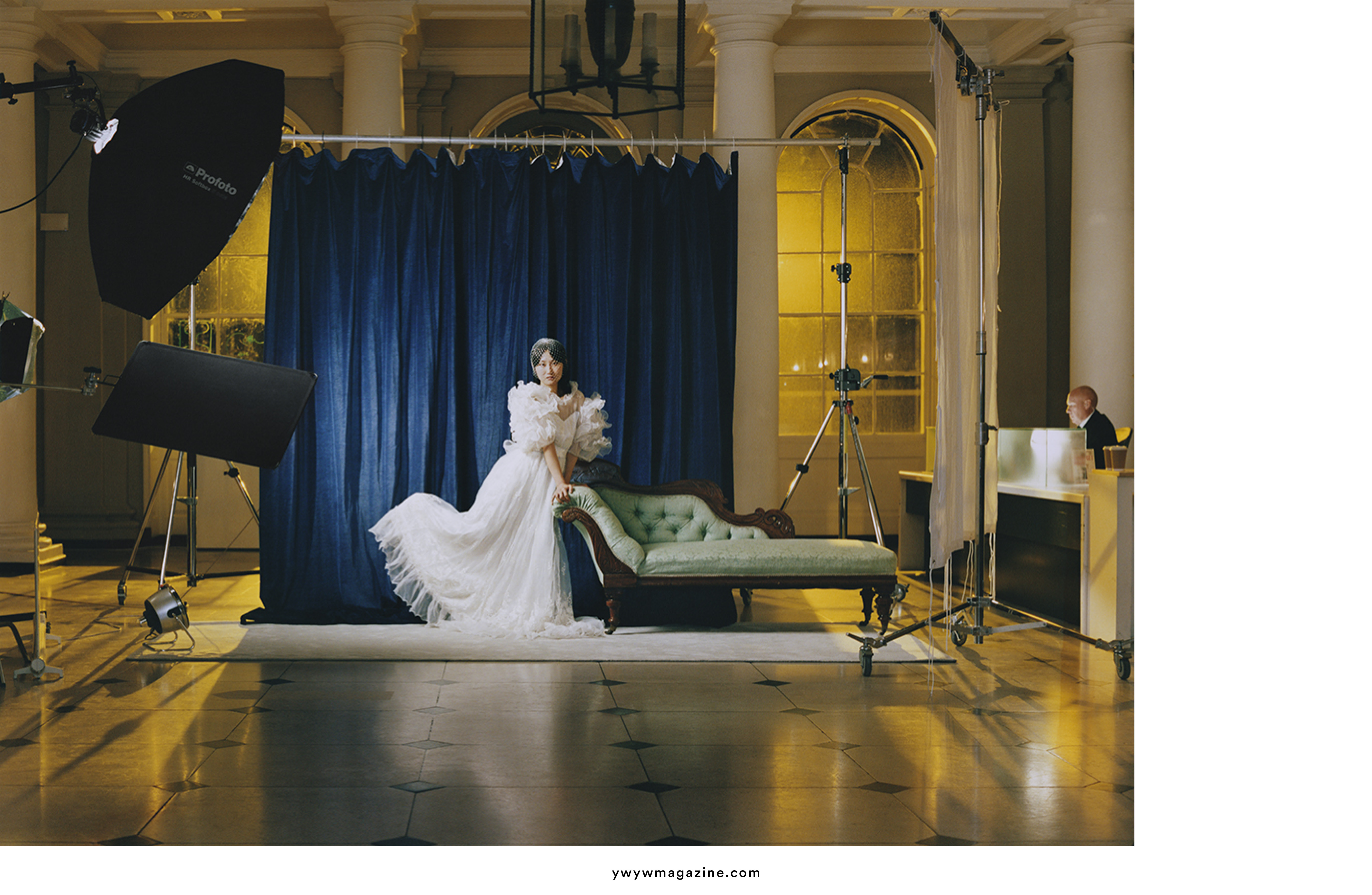 Hanna Moon, Heejin in Seamen's Hall, 2018 © Hanna Moon
Courtesy of Somerset House.
Exhibition until 28th of April.