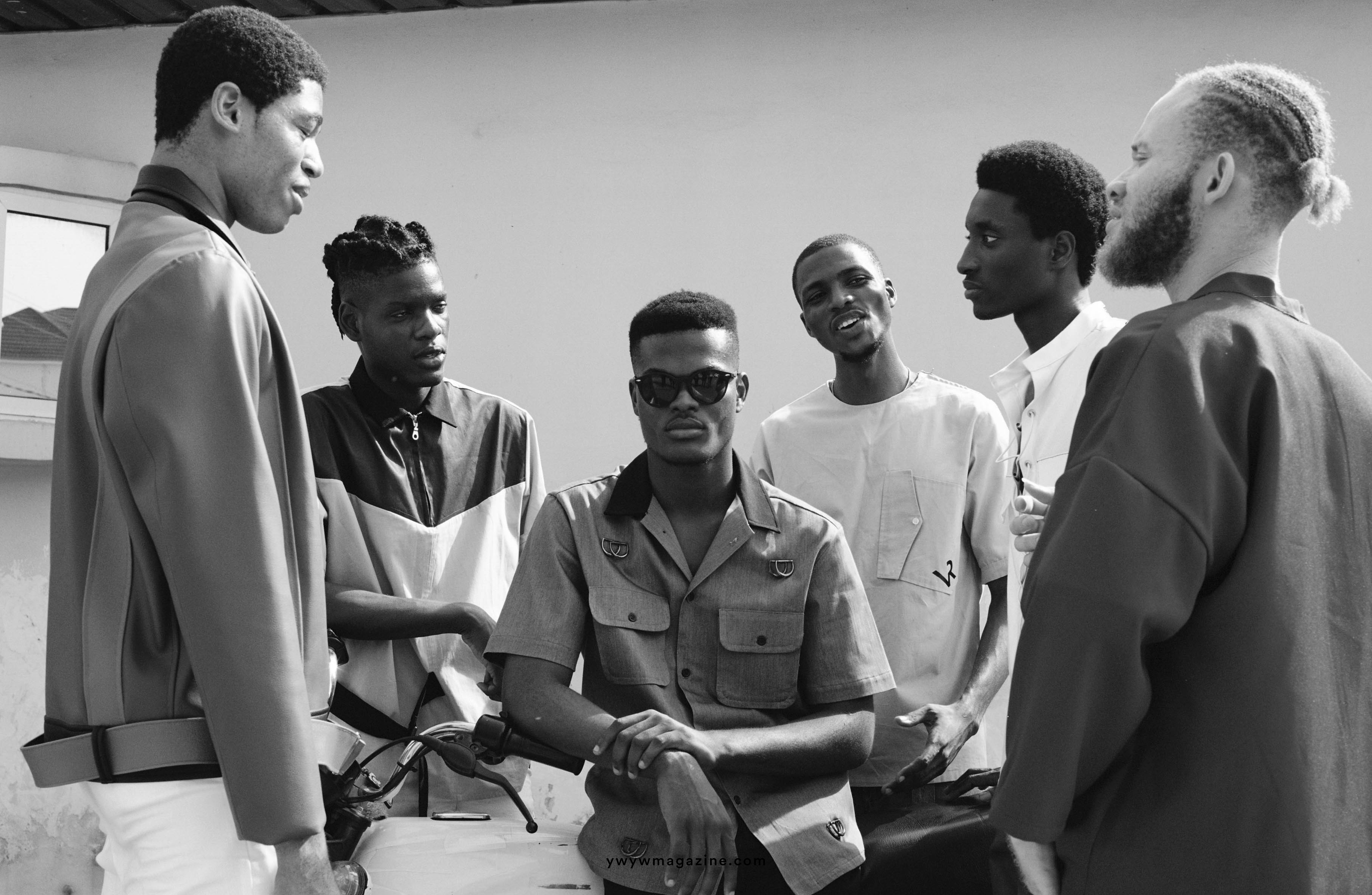 Kemka Ajoku is a photographer born and raised in London, England. Primarily through fashion and portraiture, his aim is to rewrite the documentation of Black British culture, telling stories of the Black experience both old and new.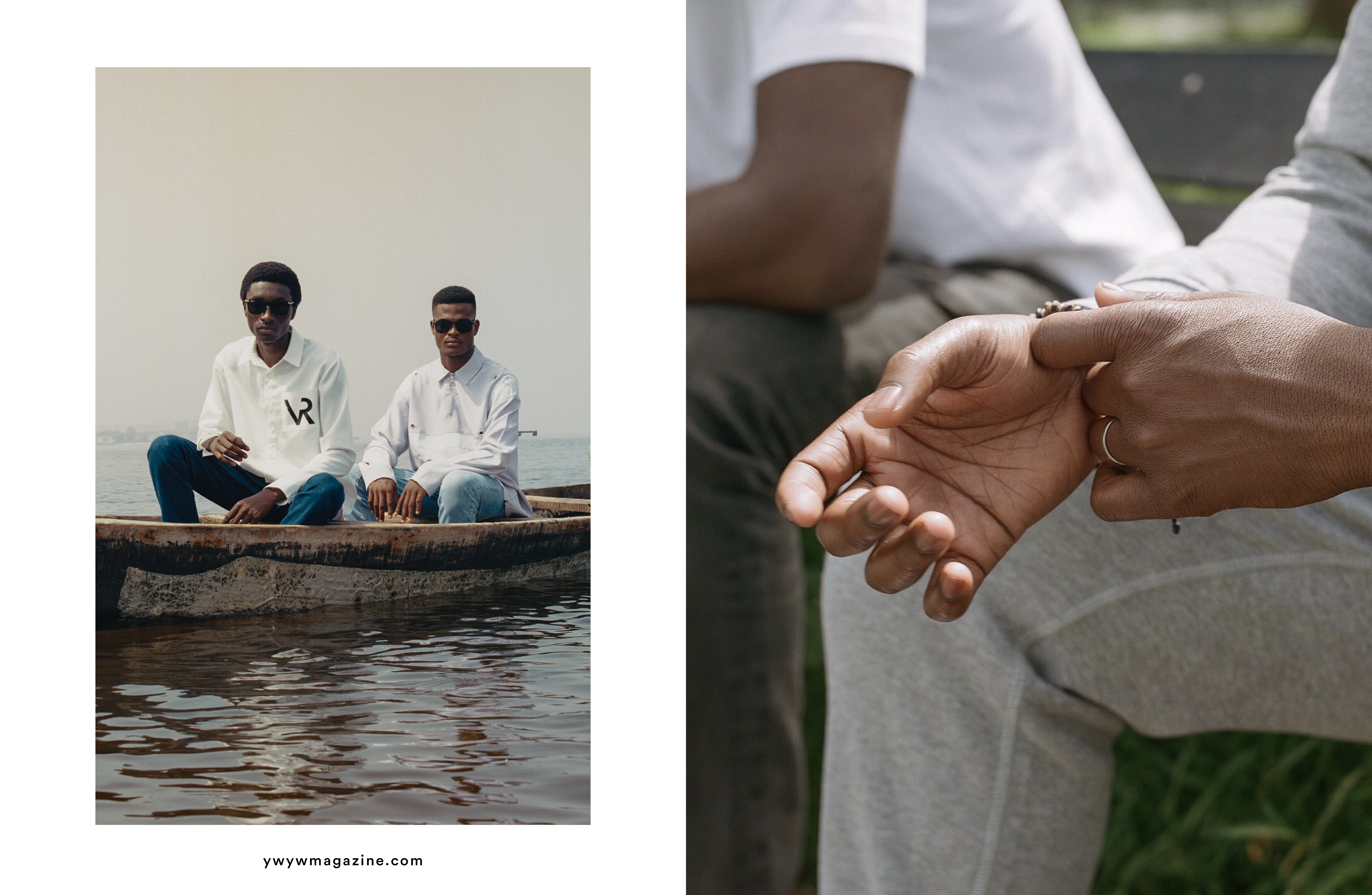 Are you a detail oriented person?
I'd like to believe that I do like to pay attention to the details in my images. When composing a photo, I look at my viewfinder like an empty canvas, and I have to fill in that canvas with the information I want in my shot, equally removing things that I don't want to be included. A lot of time can be spent in order to get the framing and composition right for a shot. The same is done in post-production, where colour adjustment is done in scrutiny to bring out everything I wish to be shown in the image.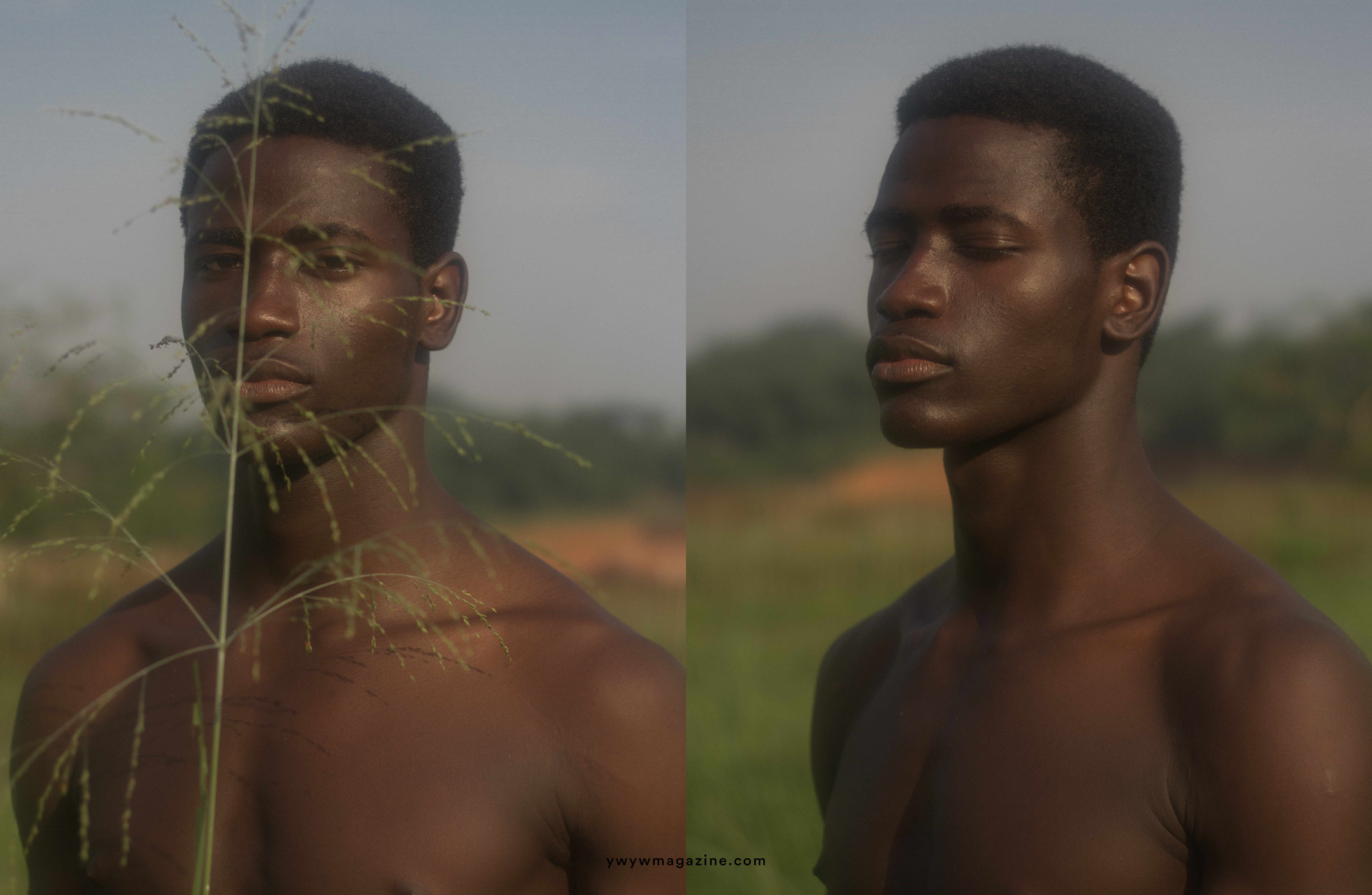 Your advice to someone who is reading this and wants to be a photographer?
I'd say the best thing is to learn as much as you can about photography before really kicking off. I spent a lot of time on YouTube and blogs trying to learn as much about it as I could, before I started taking portraits of people. Study the work of those you really admire, and start off emulating them before drifting off into your own personal style. To me the easiest work to make is the work you like to see. So I believe using that to kick off isn't a bad idea. Also, don't wait until you have the latest gear and equipment before you feel you're ready to start photography. The greatest camera is the one on you at that moment, so if it means taking photos on your phone to start off which, I believe that's better than waiting to save up for the most expensive cameras on the market.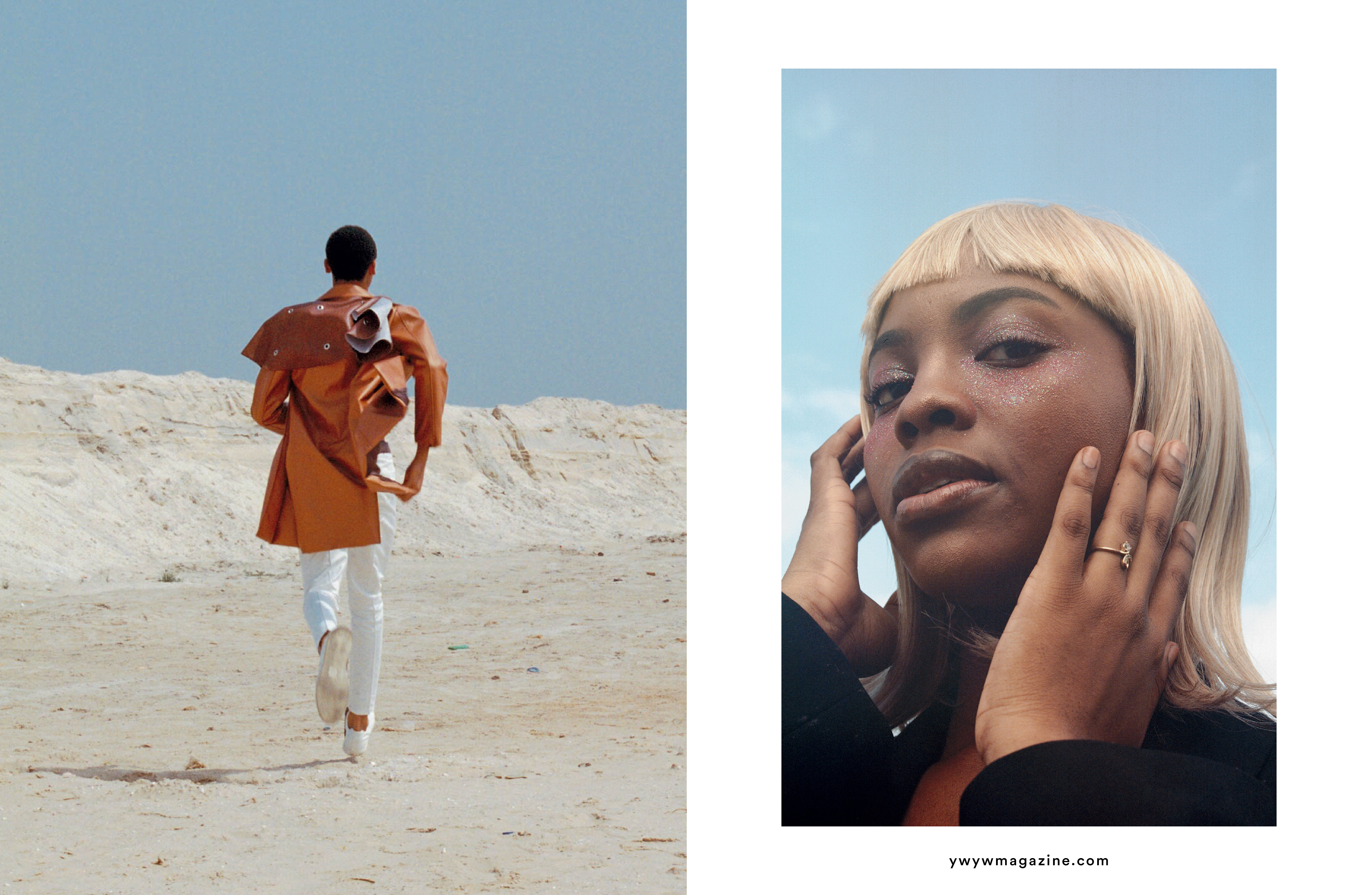 How do you approach your subject?
In order for my images to reflect the true essence of my subject, I start off engaging in conversation with them, getting to know more about them and removing that barrier of fear or uncertainty that comes with standing in front of a camera. This is done both before and during the photoshoot. I'm a bit selective with those that I choose to photograph, but with everyone I work with, I try to put everyone at ease.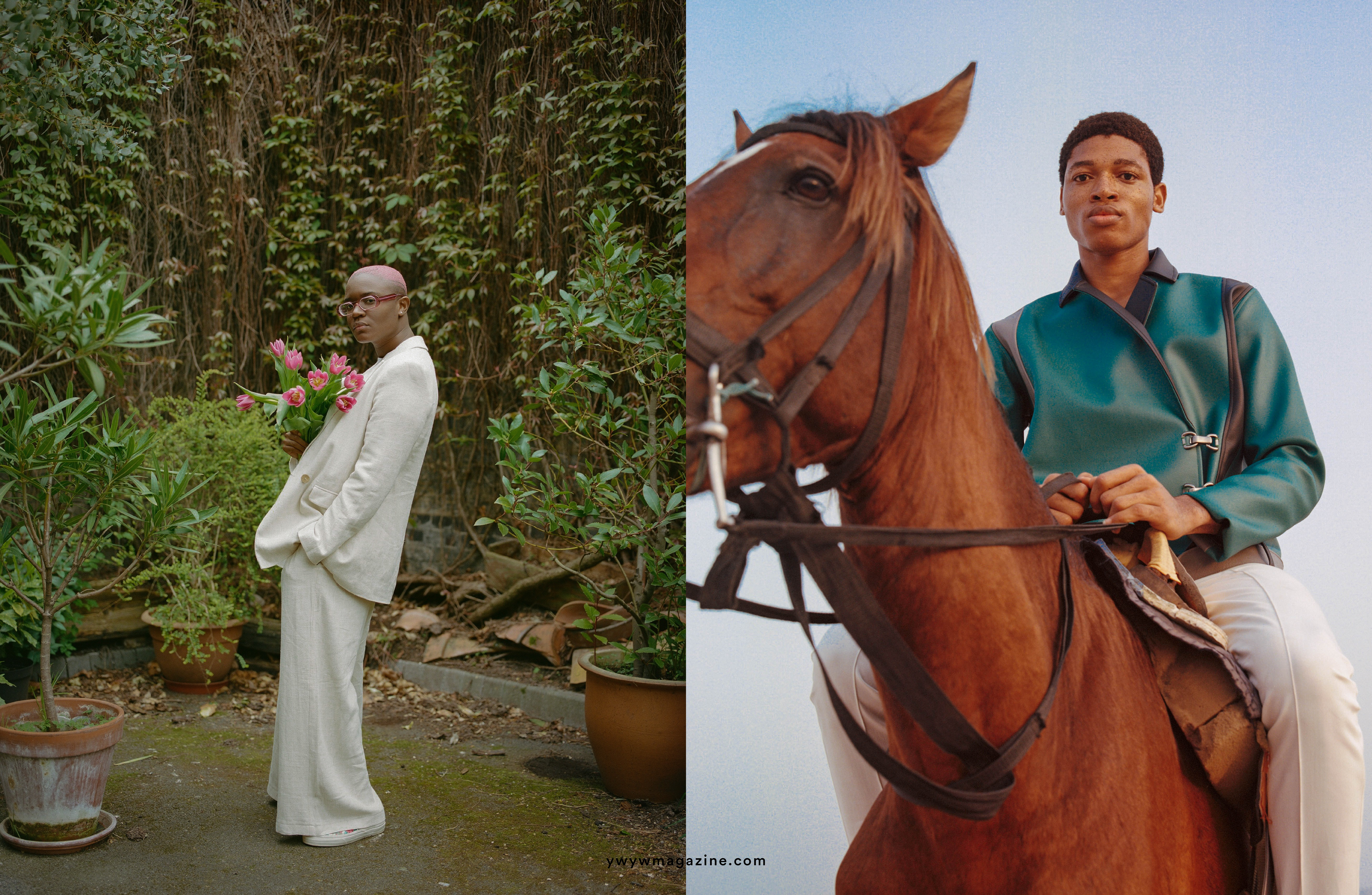 Where do you draw your influences and aesthetic from?
I find influence from everywhere, primarily through the intricacies of nature, and draw similarities in the relationship between plants and animals. One thing I've started realising is the influence of architecture in my work also, where structure and layout come into play in the composition of many of my images. Aesthetic isn't something I try to focus on with my work, I believe that will come naturally from consistency in conveying the same message through my photos, something I try to leave to the consumer to interpret this as much as possible.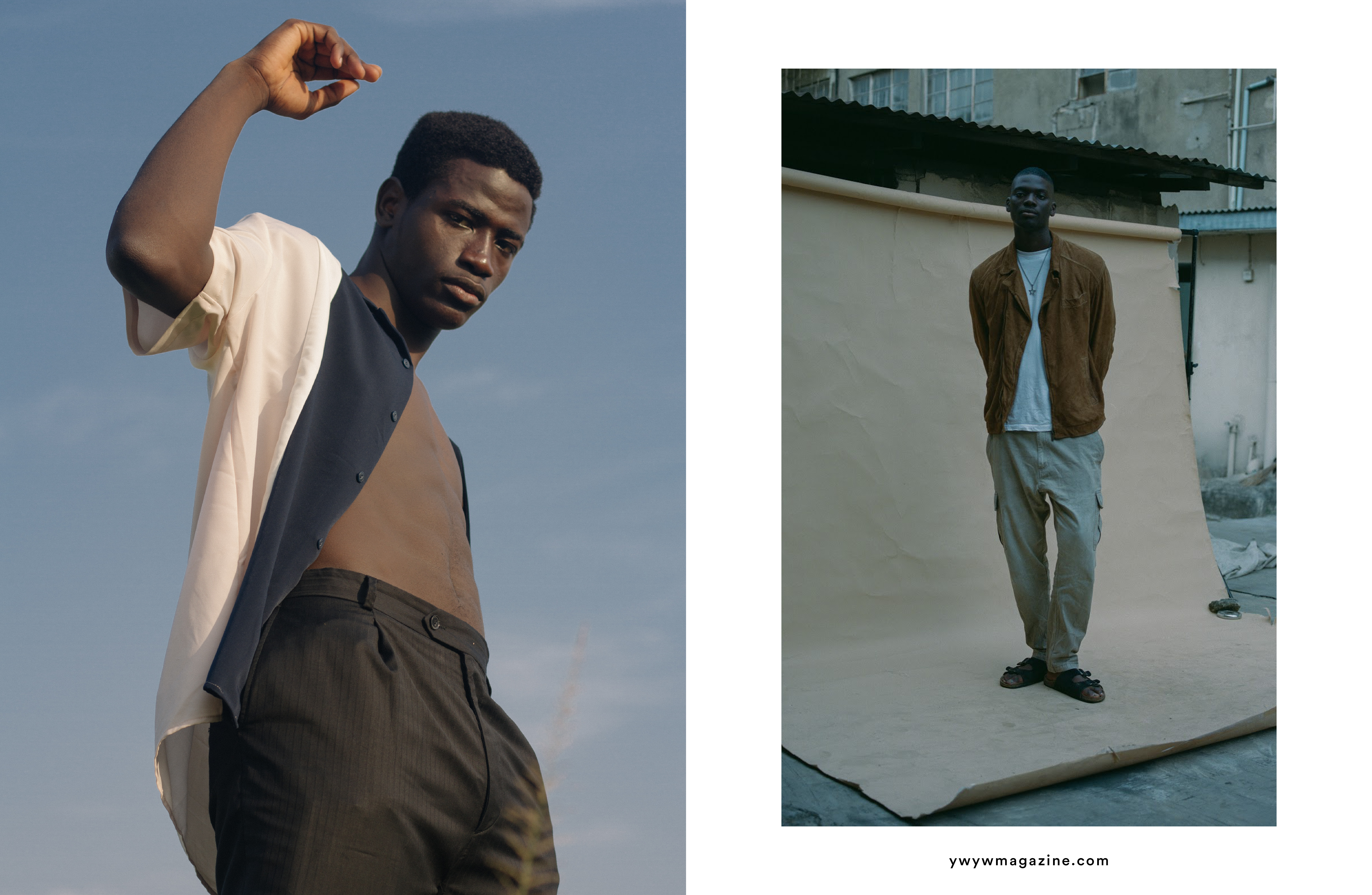 In an industry saturated with imagery, how do you keep your ideas new and fresh?
I try to tell the stories I lived through, as well as the stories of those I'm photographing, through my images. When this is done, I believe it isn't a difficult task to achieve, as the easiest stories to tell are the ones you lived through. Things become much harder when you attempt to narrate stories you have no right to tell, which I believe a lot of people find themselves doing.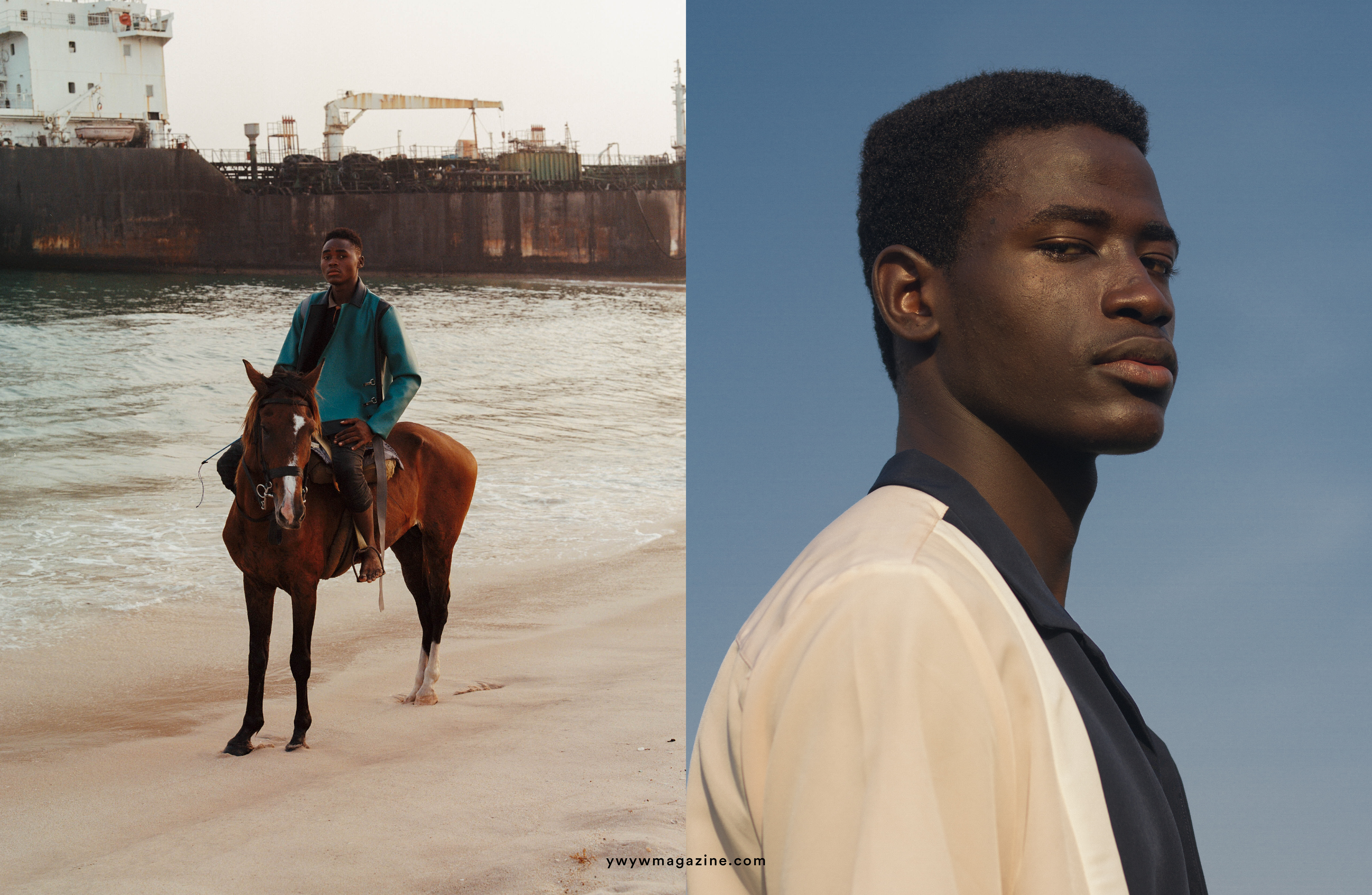 Which photographer or artist do you admire the most?
I draw a lot of inspiration from my friends, more than anyone else right now actively taking photos. Artists such as Isabel Okoro, David Nana Ansah, Ashley Pena, Melissa Alcena, to name a few. It's a lot easier to admire their work when you connect with these people and gain a deeper understanding of what they wish to achieve with their imagery.
Which childhood memory would you like to relive again?
Probably those days when I'd go to the park and spend hours playing football in a cage with random people I met that day.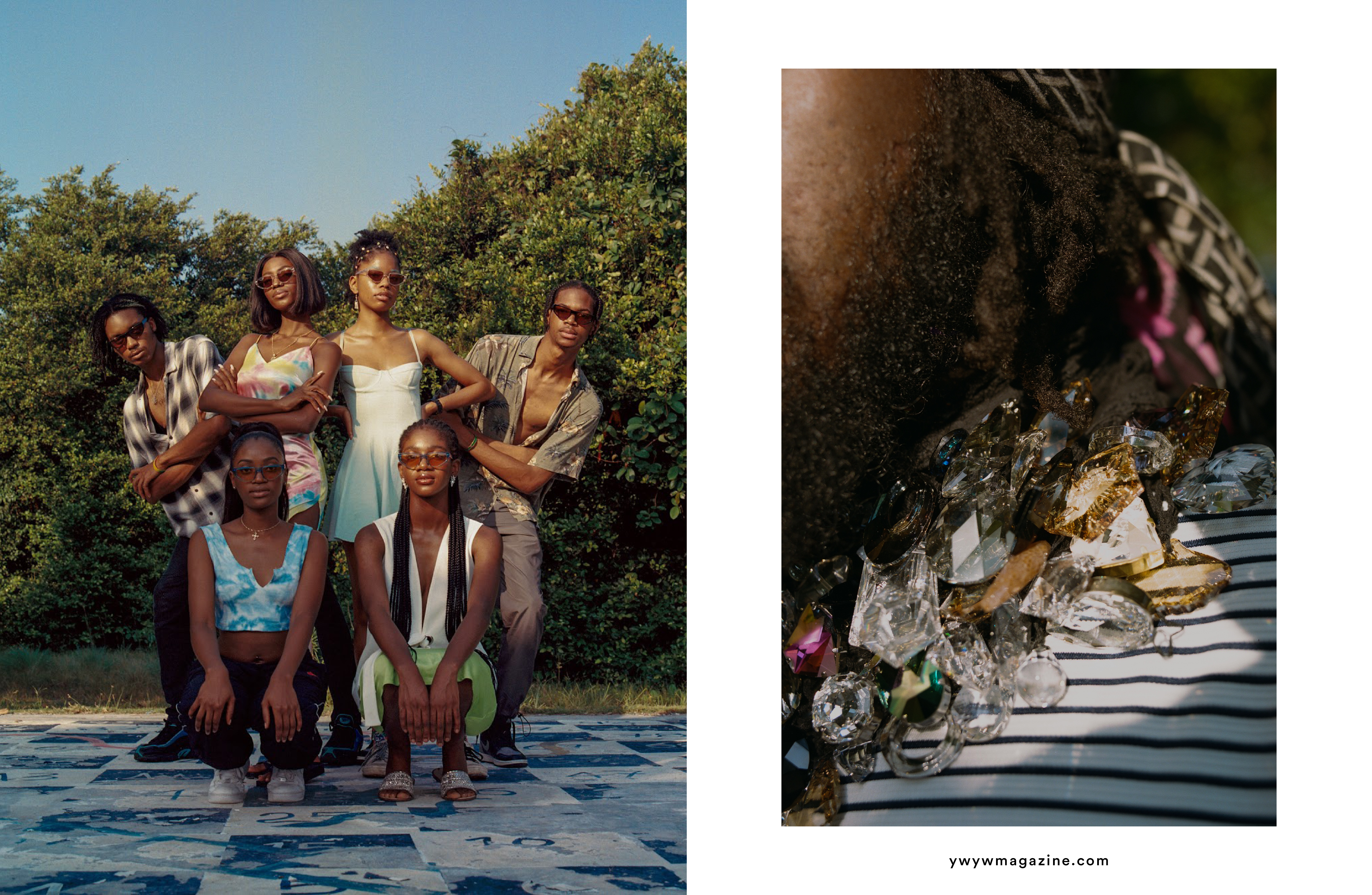 Why did you choose to document the beauty of black culture? What message do you want to convey?
I believe for a very long time, the story of Black culture has been manipulated and altered, especially the stories of Black lives outside of the Motherland. As well as this, I don't believe a lot of Black British culture has been documented. We get one month of Black History in schools, and even then it's not always the correct depiction of our people, usually depicting colonisers as White saviours. Growing up this really upsetted me. As a photographer, this inherent responsibility came over me, the responsibility to use my work to tell the stories of my people first hand, whether through artistry or documentation.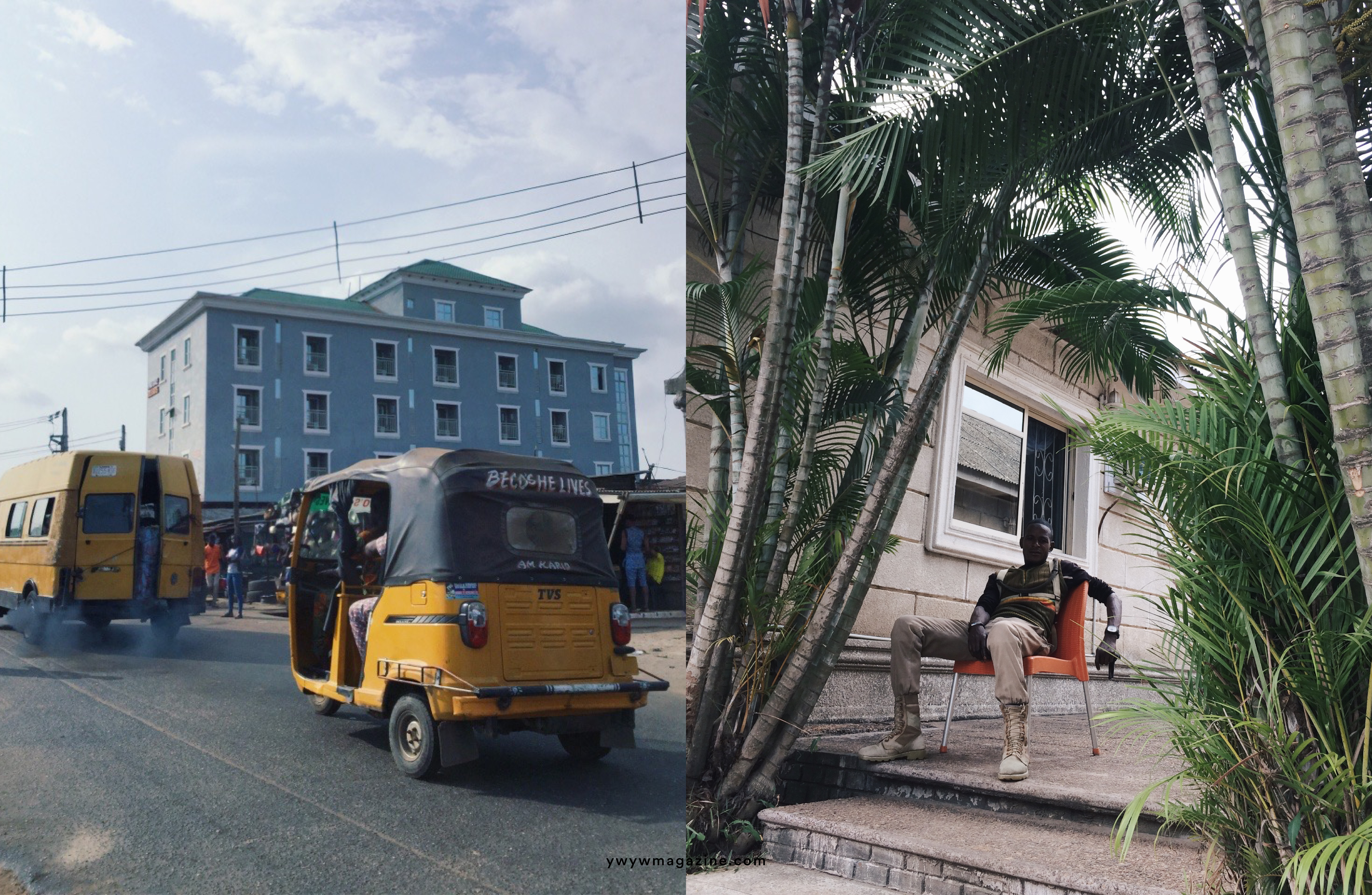 The project  "My Brother's Keeper" highlights the beauty of brotherhood present in the post-adolescent stage of a man's life.  Is this the story of your journey?
I definitely gained inspiration for this project based on what I was going through at the time. It wasn't a difficult stage per se, but one where I saw myself asking a lot of questions about my future, and facing a lot of uncertainty going forward in my life. I gained a lot of comfort seeking solitude from friends and family, who I've all put into this umbrella of 'brotherhood'.
Tell us more about the development of this project
It was one that I had thought about for a while, but didn't have the resources to really go ahead with on my own. That was when Faith Ibrahim reached out to work with her clothing line Vrede919, and I felt it was the perfect opportunity to go ahead and execute the plan I had for the project.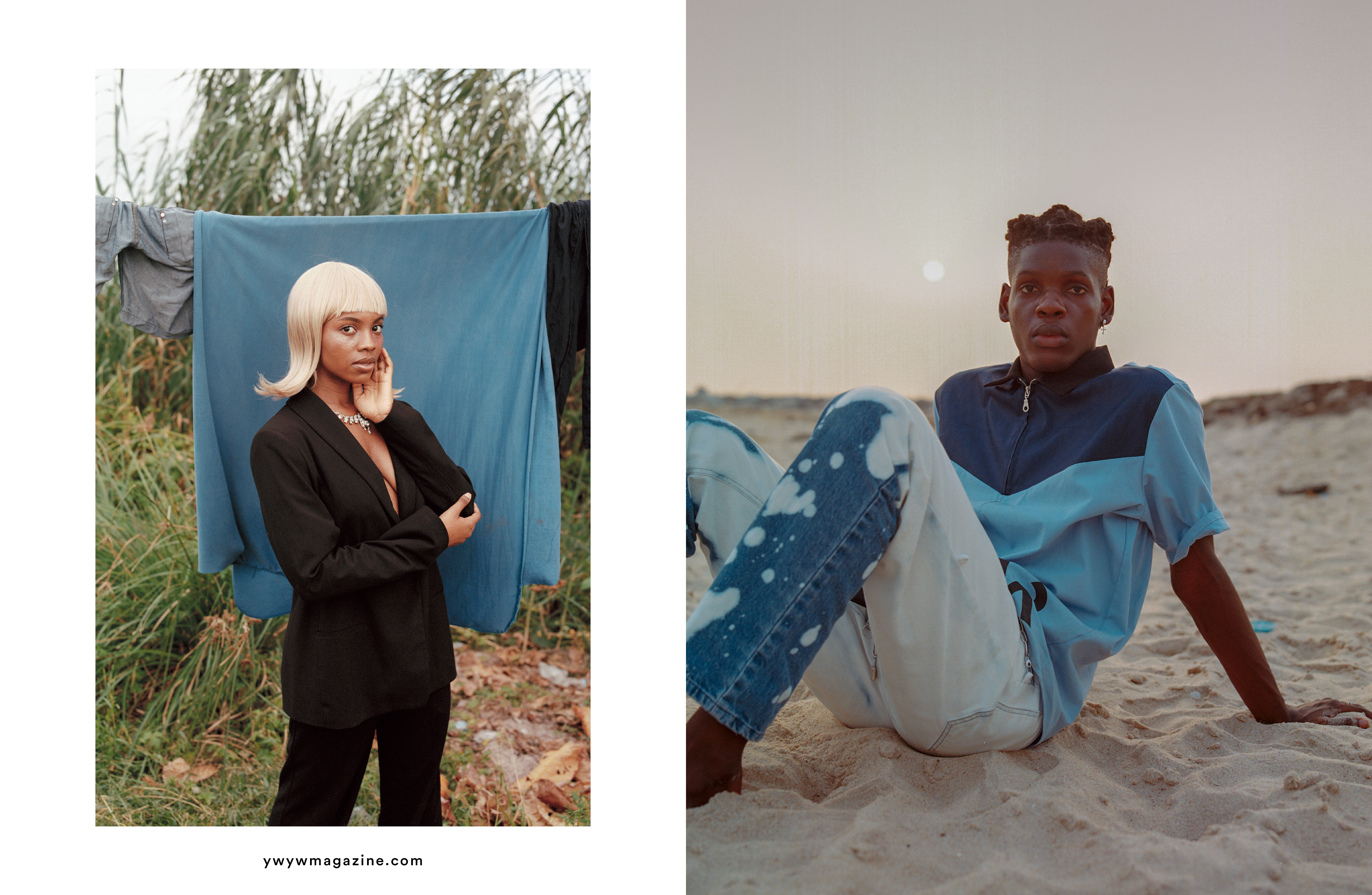 What do you think makes a powerful, compelling image?
A powerful, compelling image is one that makes you question, as well as feel. It's very easy to make images that are just eye candy, being aesthetically pleasing without any substance. A good photograph will make you question everything, the composition, the emotion, the tones etc.
The thing you like most to do besides taking photos
Besides taking photos, I do like gaming a lot, something I've been doing for a very long time. Asides that, I've started gaining an interest in trading, looking at crypto and other financial outlets. Just things to keep my busy whenever working on my photography isn't an option at the time, such as the during the lockdown.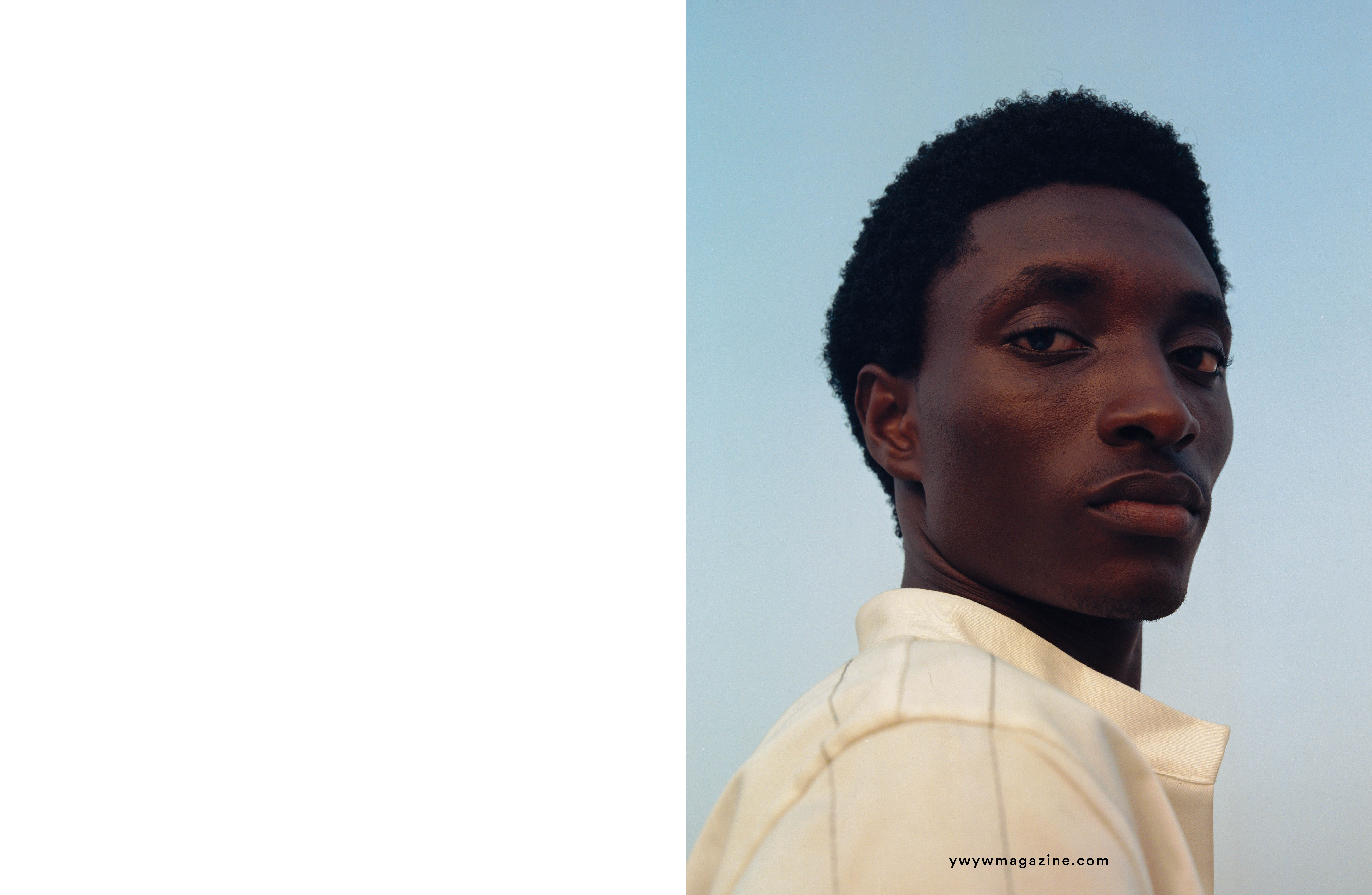 What do you like most about fashion photography?
I believe fashion is another outlet for expression. Gaining a greater interest in the craft has taught me that fashion and photography really have similar connotations, where fashion uses tailoring and textiles to convey a certain emotion through the collection, photography uses colour and composition to convey the same thing.
What importance does clothing take in your shots?
Fashion is something that I'm trying to integrate into my work a lot more, not necessarily as the stand out part of my work, but more to compliment and aid the stories in which I wish to tell.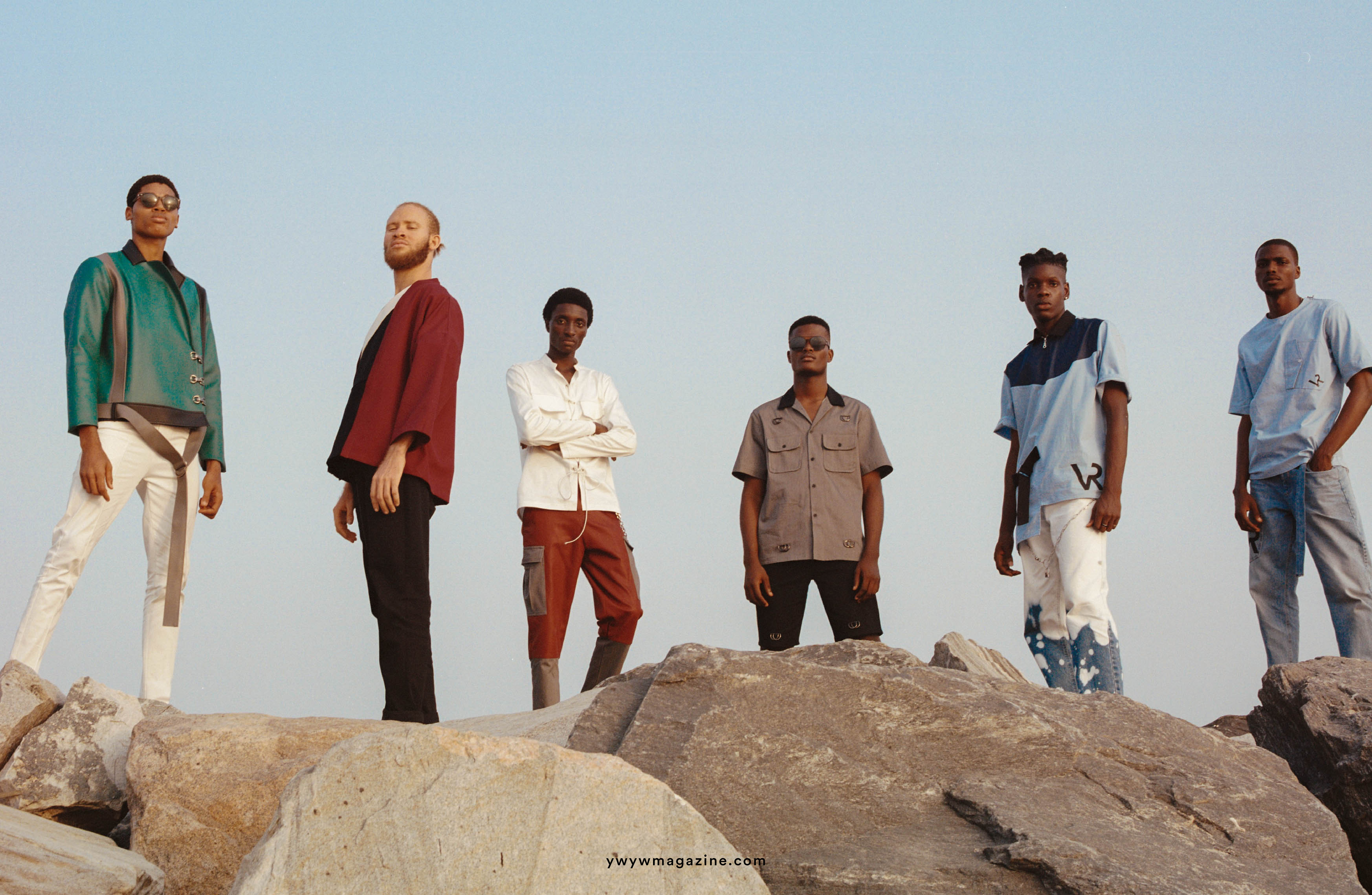 Most of your projects are shot in Nigeria, why did you choose this place?
Honestly, it's just a matter of shooting where I currently am at the time. My photography journey started in Nigeria and since then I've spent a lot of time in the country wrapping up my university degree. Whenever I'm in London, I'm actively looking for work or planning out projects I have in mind.