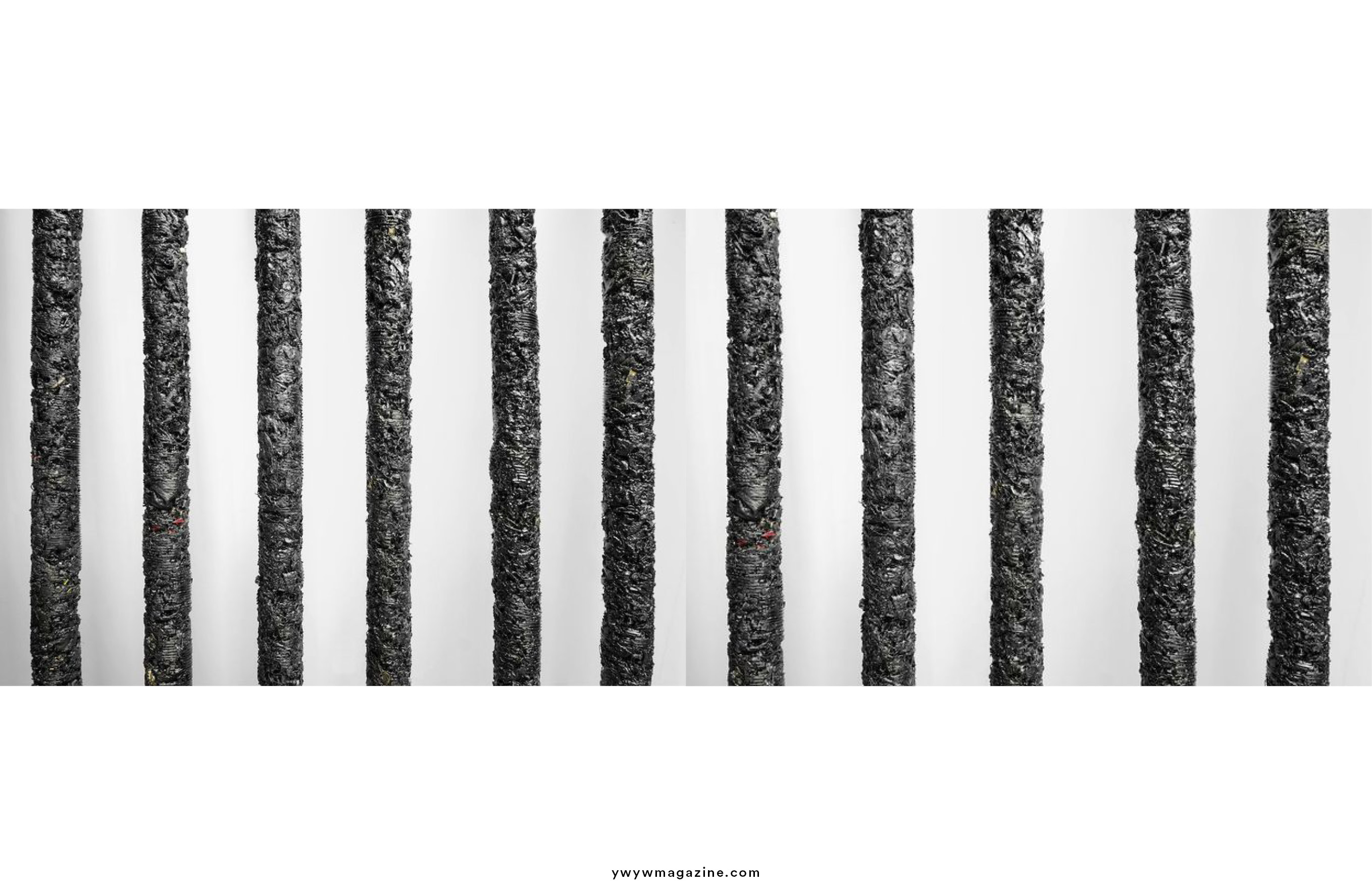 The name Helmut Lang is instantly associated with the 1990s. However, since his retirement from fashion in 2005, the pragmatic designer has remained an inscrutable figure. Until Anthony Vaccarello, creative director of Saint Laurent approached him to work on a project together two years ago. Vaccarello has taken the legacy of Yves Saint Laurent and reinterpreted it on his own terms since 2016.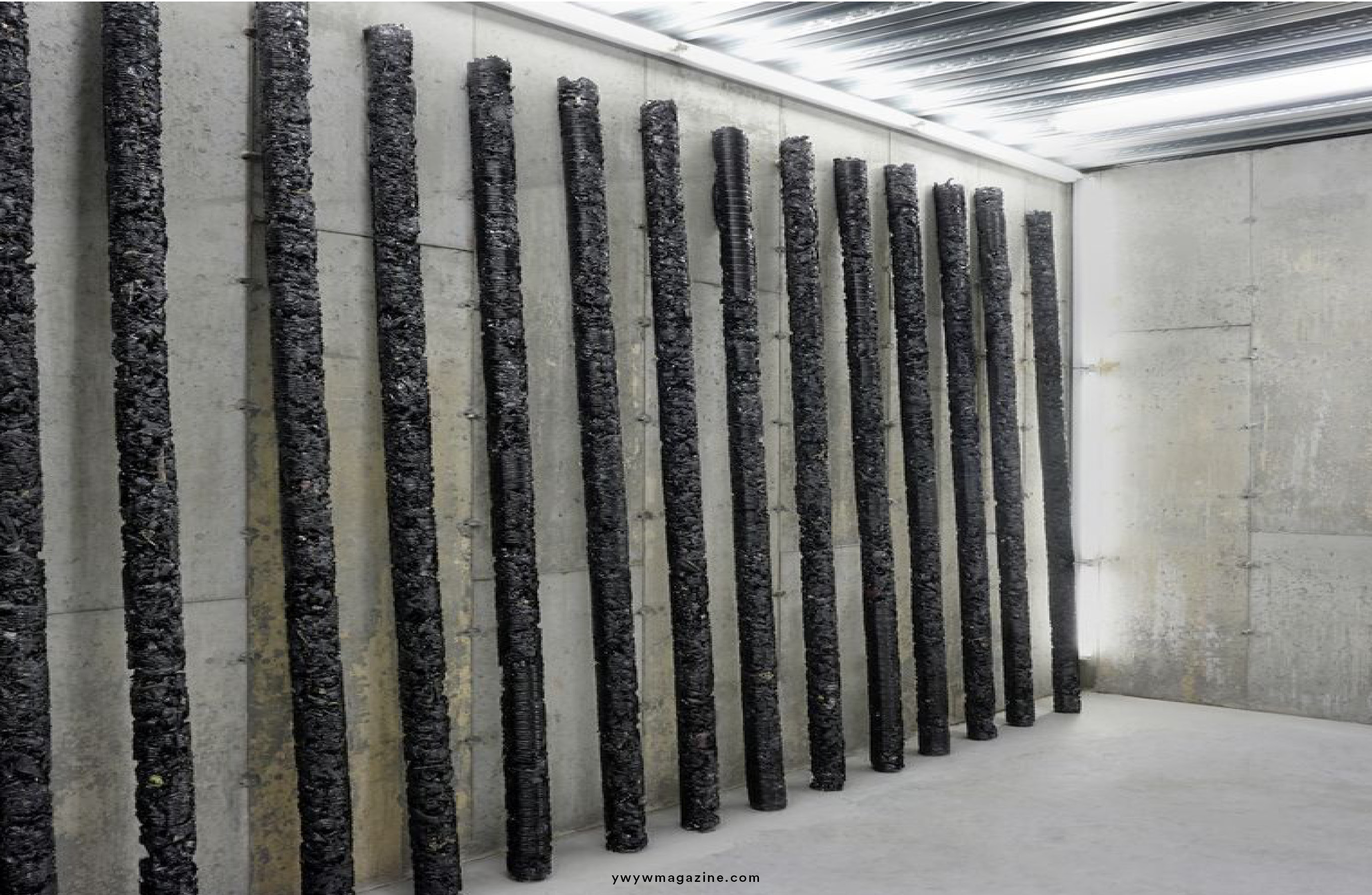 Lang joins forces with Saint Laurent on a new, collaborative project. As part of the French house's ongoing Rive Droite initiative, Lang will use archival YSL collections to create a series of new sculptures, set to go on show first in Paris from September 30 to October 30, then later at Saint Laurent's Rive Droite store in Los Angeles.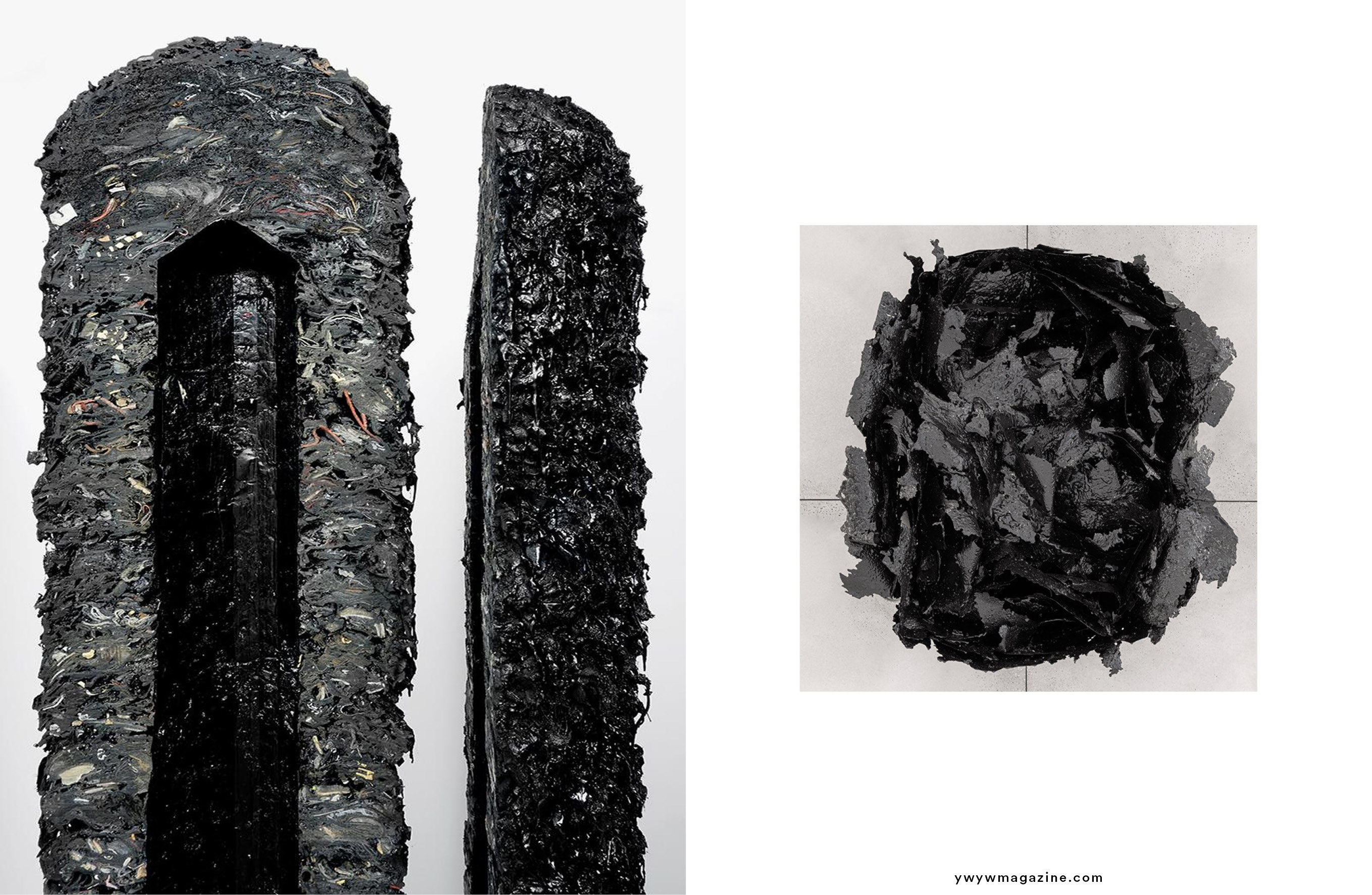 Helmut Lang x Anthony Vaccarello for Saint Laurent Rive Droite is a provocative installation that takes up archival pieces from the French Maison, including samples of garments and accessories that, for some reason, did not physically end up in the collections and transforms them. Lang mixed all these Saint Laurent objects with a pigmented resin. Using these raw materials, Lang made sculptures with aluminum molds, which bear similarities to totems.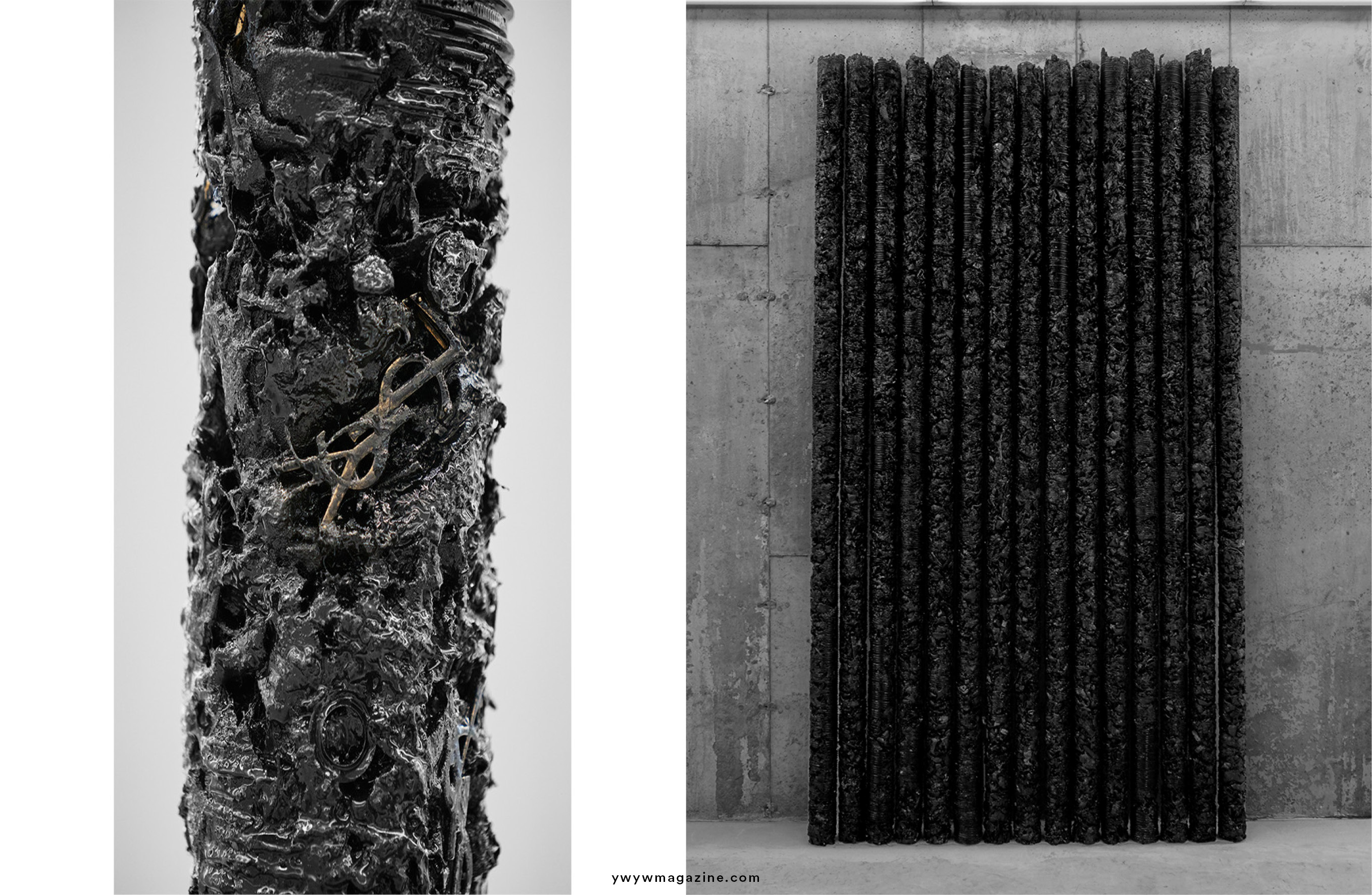 The appearance is austere and crude at first glance, but upon closer inspection, layers of beauty and elegance are revealed. Indeed, the same can be said of Lang's aesthetic.
Anthony Vaccarello explained he has been "fascinated by Helmut for years" in an interview with BOF. "I consider him at the same level as someone like Coco Chanel for the way he brought realness into fashion, something that everyone is still copying. Helmut was the first to stand up against artificial promotional messages, his vision and his art direction brought everyone back to the real and meaningful essence of fashion."