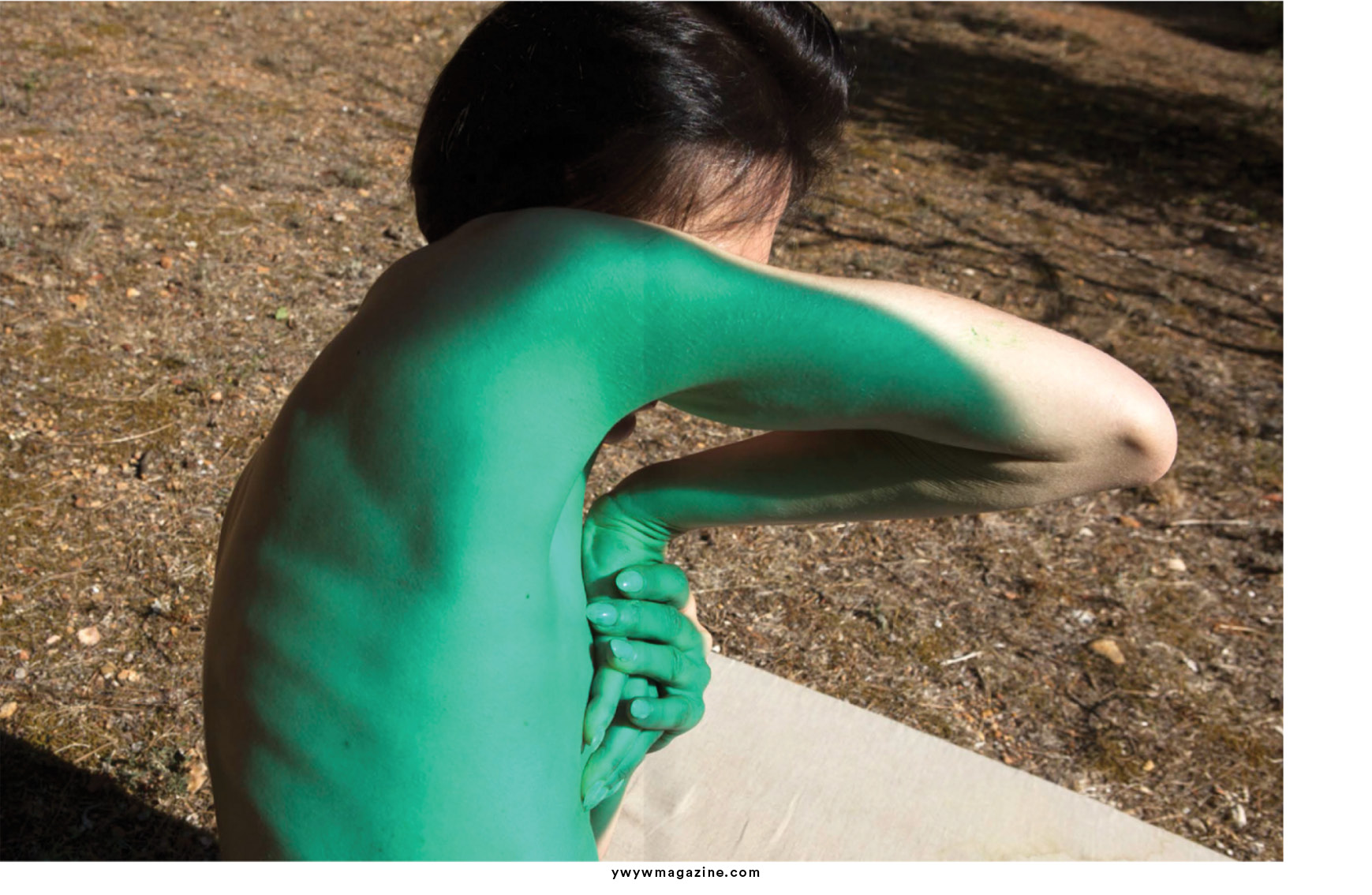 Viviane Sassen, Untitled from Roxane II, 040, 2017 © Viviane Sassen, courtesy Stevenson Gallery, Cape Town
On 29 November 2019, the new exhibition Body Performance will open at the Helmut Newton Foundation in Berlin with works by Vanessa Beecroft, Yang Fudong, Inez & Vinoodh, Jürgen Klauke, Robert Longo, Robert Mapplethorpe, Helmut Newton, Barbara Probst, Viviane Sassen, Cindy Sherman, Bernd Uhlig, and Erwin Wurm.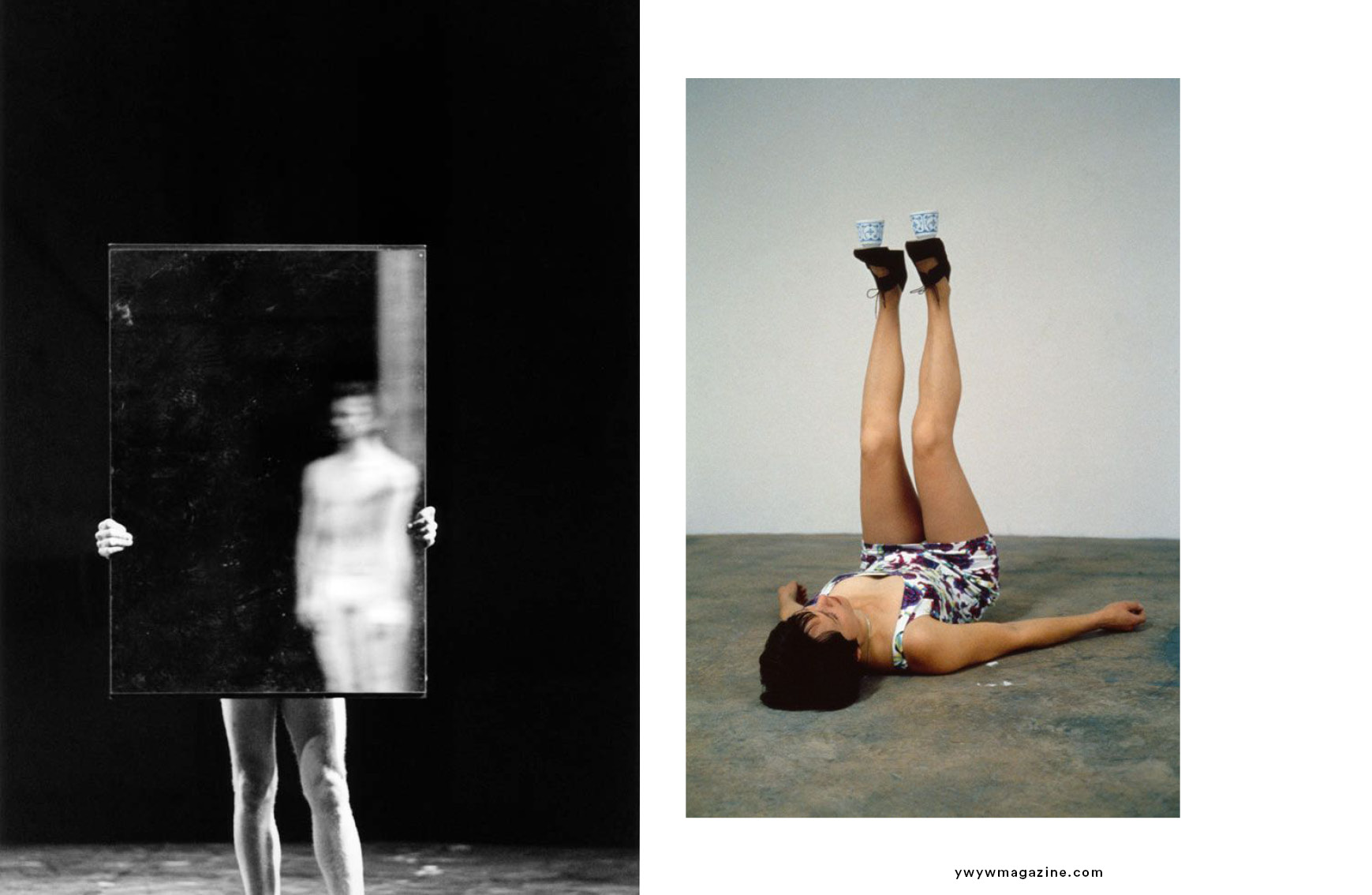 Left: Bernd Uhlig, Sasha Waltz Dialoge I/99, Sophiensäle Berlin 1999 © Bernd Uhlig. Right: Erwin Wurm, One Minute Sculpture I, 1997 © Erwin Wurm, courtesy König Galerie. 
Performance is an independent art form, and photography is its constant companion. For the first time in Germany, this group exhibition brings together photo sequences whose origins lie in performance art, dance, and other staged events, complemented by a selection of street photography and conceptual photography series. With their common focus on the human body, the images document or interpret performances, which in many cases have also been initiated by the photographers themselves. The close connection between photography and performance, happenings, and action art has existed for many decades and ranges from the Dadaists and Surrealists to Viennese Actionism and the contemporary nude human installations made in the public space by Spencer Tunick. The works of the 13 internationally renowned artists are presented throughout the spaces of the Helmut Newton Foundation as if on multiple stages, where visitors can view images of people who, in the act of performance, seem to slip into dream-like, parallel planes of reality.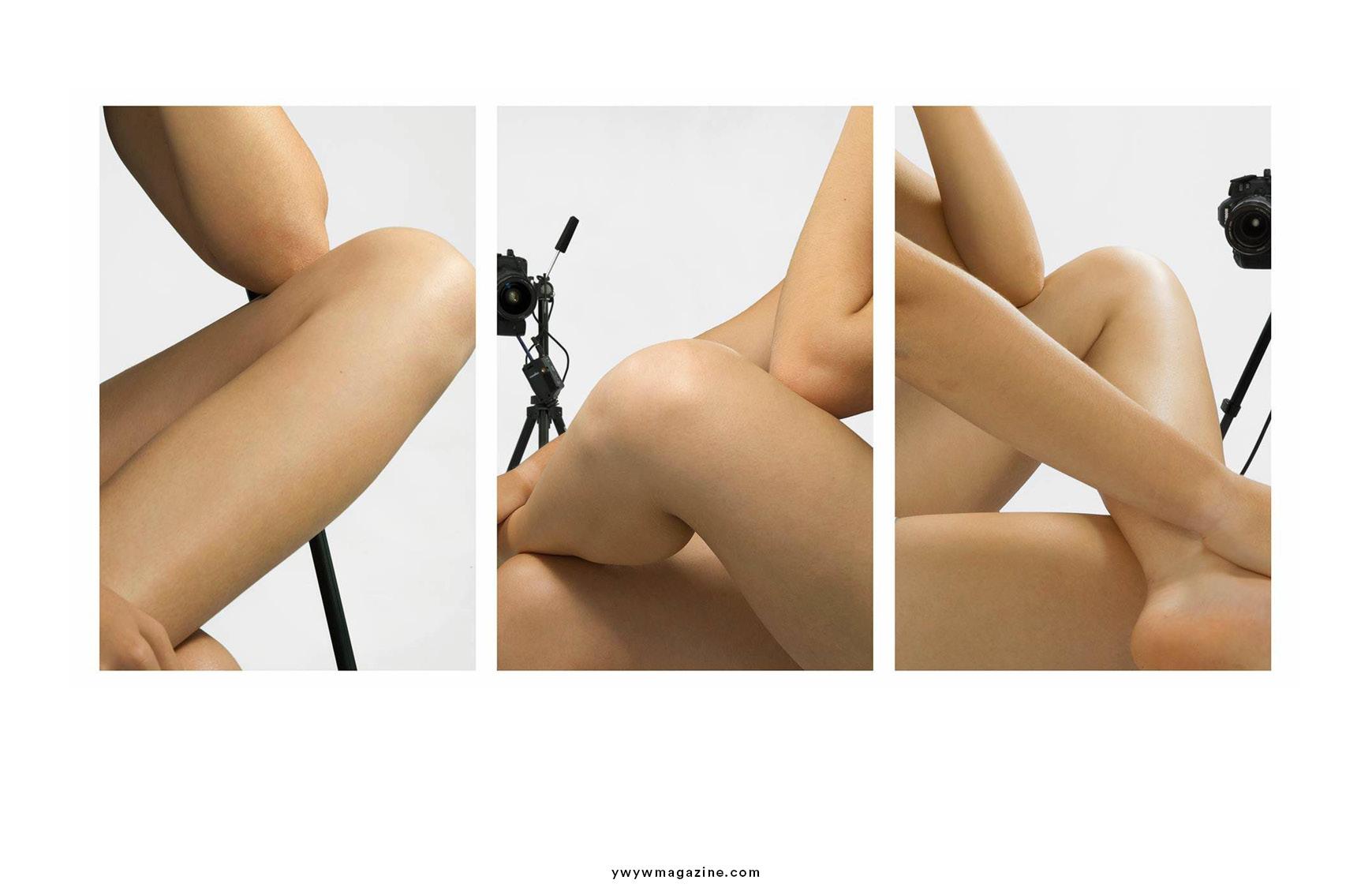 Barbara Probst, Exposure #129, Munich Nederlingerstraße 68, 2017 © Barbara Probst, VG Bild-Kunst, courtesy Galerie Kuckei 
A relatively unknown work by Helmut Newton is the series of images he made of the dancers of the Ballet de Monte Carlo starting in the 1980s. Instead of depicting them on the classical stage, he photographed them on the streets of Monaco, on the steps behind the famous casino, near the emergency exit of the theatre building, or in the nude at his own home. Newton reinterpreted with these dancers the compositional idea that came to define his work – 'Naked and Dressed' – and once again addressed the link between exhibitionism and voyeurism.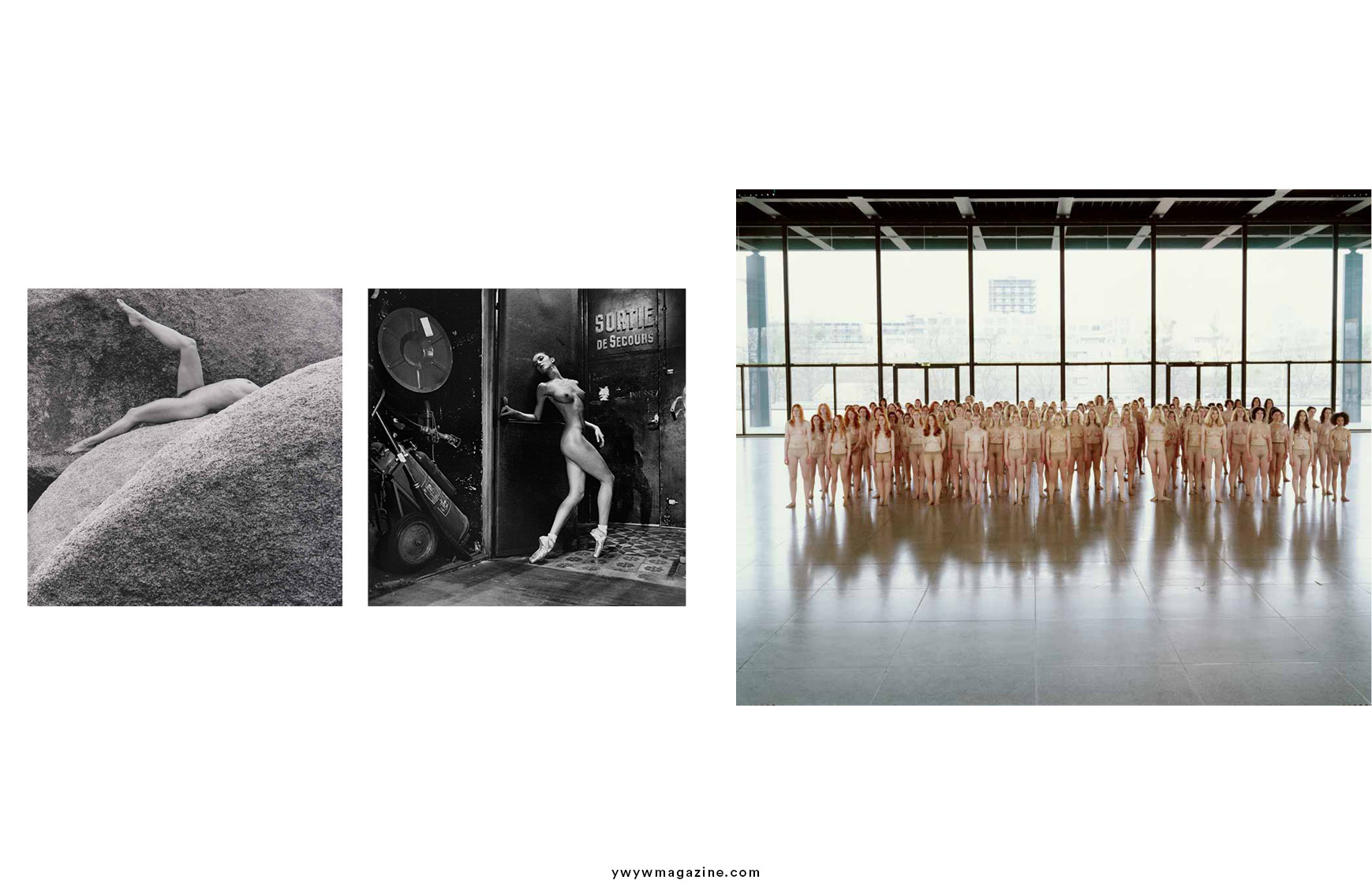 Left: Robert Mapplethorpe, Lisa Lyon, 1980 © Robert Mapplethorpe Foundation, Use by permission. Middle: Helmut Newton, Ballet de Monte Carlo, 1992 © Helmut Newton Estate. Right: Vanessa Beecroft, VB55 – Performance, 2005, VB55.004.NT, Neue Nationalgalerie Berlin © Vanessa Beecroft 
Viviane Sassen has been inspiring the fashion photo world for years with a highly distinctive approach. She also works primarily with the human body as her subject, sometimes capturing it in extreme contortions for a shot. She stages her models in unexpected ways, coloring their skin, obscured by shadow, mirrored, superimposed by objects, and often abstracted by cropping or framing the images, a method we know from Surrealism. She sometimes inverts the generally valid order of above and below, which results in a sense of disorientation for the viewer.
Robert Longo shot his photo sequence Men in the Cities in the late-1970s on the roof of his loft near Manhattan Bridge in New York City. We see people caught by the camera in unnatural poses. They appear to be dancing wildly, or replaying scenes from American western, war, or gangster films, for example when someone seems to fall in a hail of imaginary bullets. In fact, it was such a film still from Fassbinder's The American Soldier (1970) that inspired Longo to create this series of performative images. His models dodged swinging or thrown objects while Longo photographed their reaction.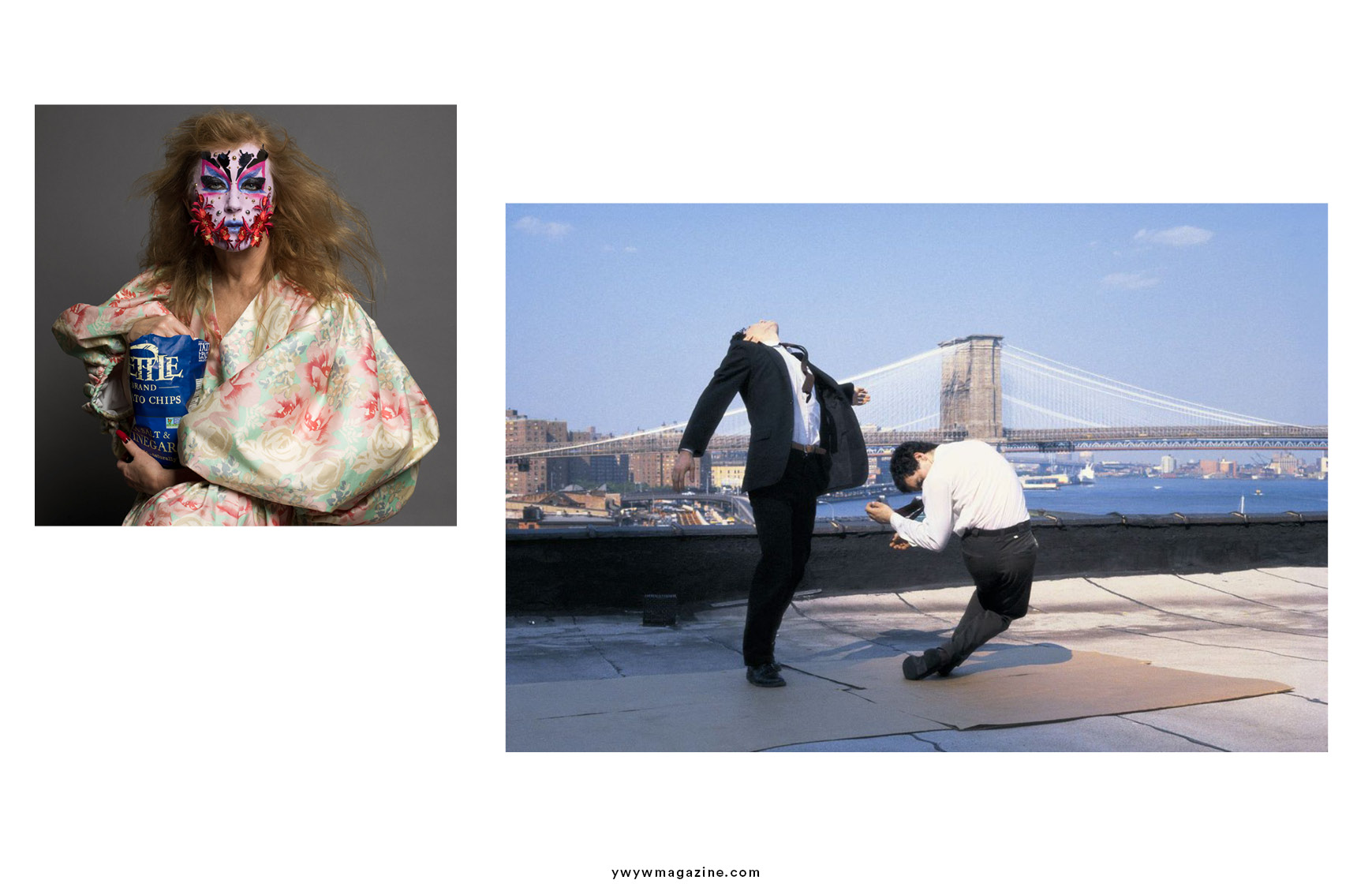 Left: Inez & Vinoodh, Cindy Sherman – The Gentlewoman, 2019 © Inez & Vinoodh, courtesy The Ravestijn Gallery. Right: Robert Longo, Men in the Cities, New York, 1976-1982 © 2012 Robert Longo, courtesy Schirmer Mosel Verlag
Within the upcoming show at the Helmut Newton Foundation, viewers encounter a broad swathe of artistic actions and performances focusing on the human body: people dress up for unconventionally staged fashion shots, they move wildly on streets and rooftops, inhabit rocks and museum spaces, and appear as dancers on and off-stage. Role play and exceeding physical limitations are revealed by contemporary photographic perspectives on the most diverse visual aspects of body and space, dance, and movement. In both their presentation and their reception, these images provokes questions on self-perception, the gaze of the other, identity, and emotion.
Exhibition until 10th of May
Courtesy of Helmut Newton Foundation