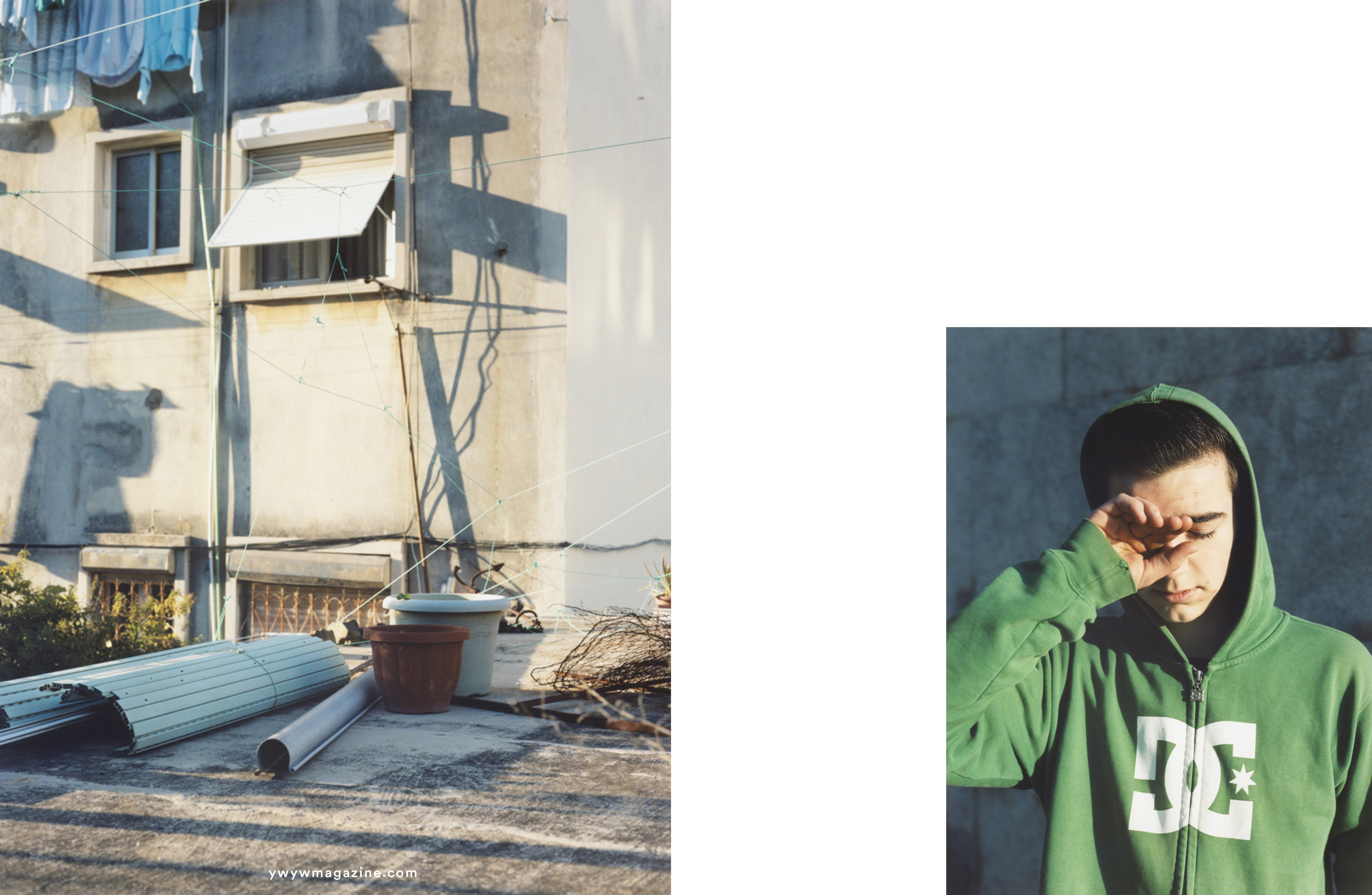 Where are you from? 
I was born in Turin, Italy, from an English mother and an Italian father.
How old are you?
I am 34 years old.
Where are you based at the moment?
I moved to Lisbon almost two years ago, after having lived eleven years in Madrid. I am planning to move to London this summer, though, for at least a year.
What is your training?
I studied literature and creative writing, before getting into photography. I have worked as a photographer and as a teacher for the last few years, and I am about to attend an MRes at the RCA to go deeper into some theory I am currently interested in, and at the same time have the opportunity to broaden my practice.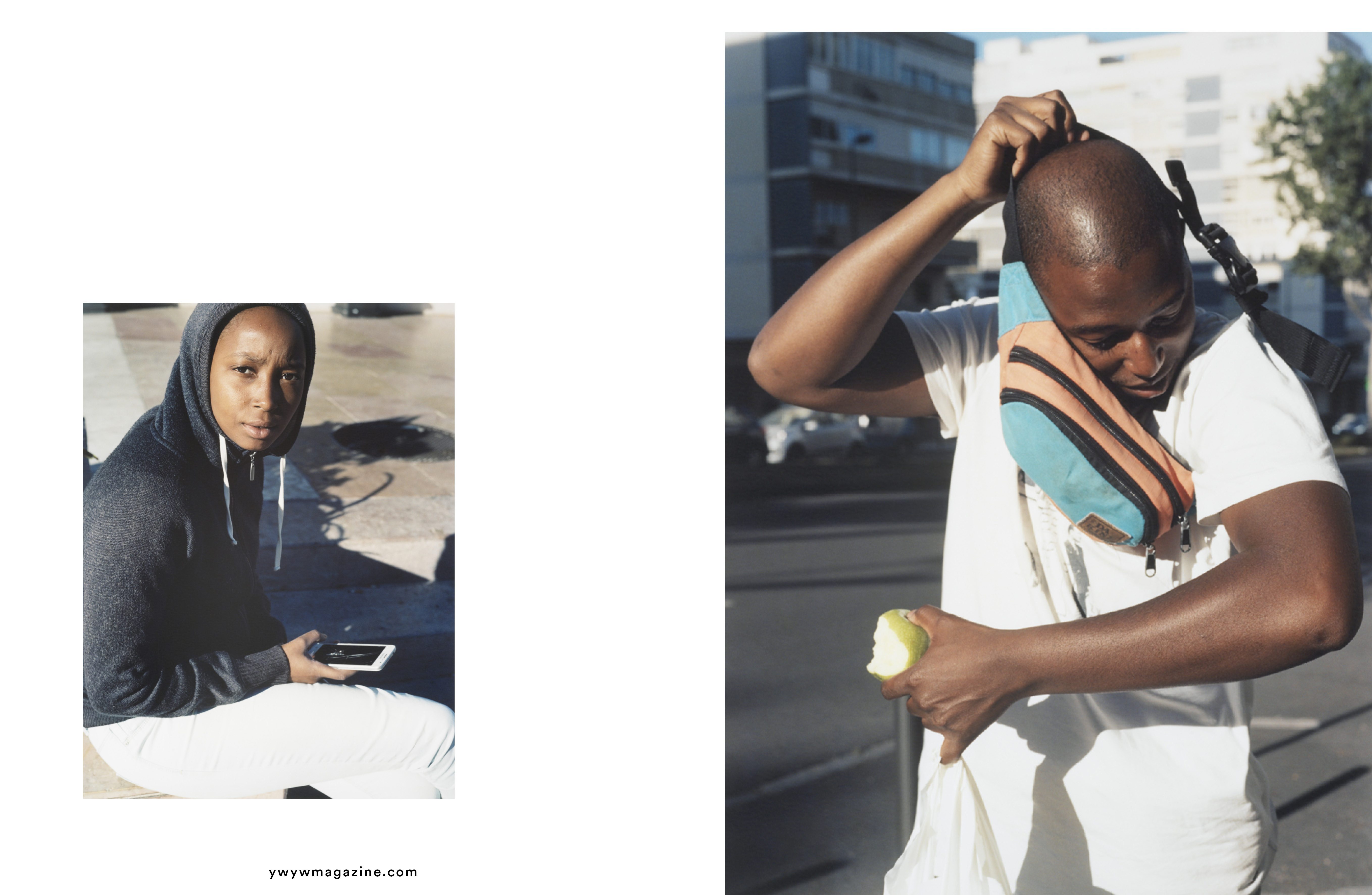 Tell us more about the development of ALVALADE project?
This body of photographic work brings together photographs I took in the Lisbon neighbourhood of Alvalade during the course of 2018 with reproductions of pages of the propaganda book "Portugal 1940".
"Portugal 1940" is made up mostly of photographs and borrows from visual strategies that the Soviet avant-garde had experimented with in the previous decades, only to pervert them to the dictatorship's conservative and authoritarian agenda. Alvalade was to be the first neighbourhood in the city that would adhere to modernist criteria of urbanisation.
Alvalade today is a rather peaceful place. My interest lies in how the past and the present overlap and interfere with each other, discrediting the idea of a linear progress; in how objects, images and gestures embody ideology; in how the invisible forces of political imagination shape the visible world and yet, cannot fully control the image and eveyday reality that is constructed by those who in fact inhabit spaces.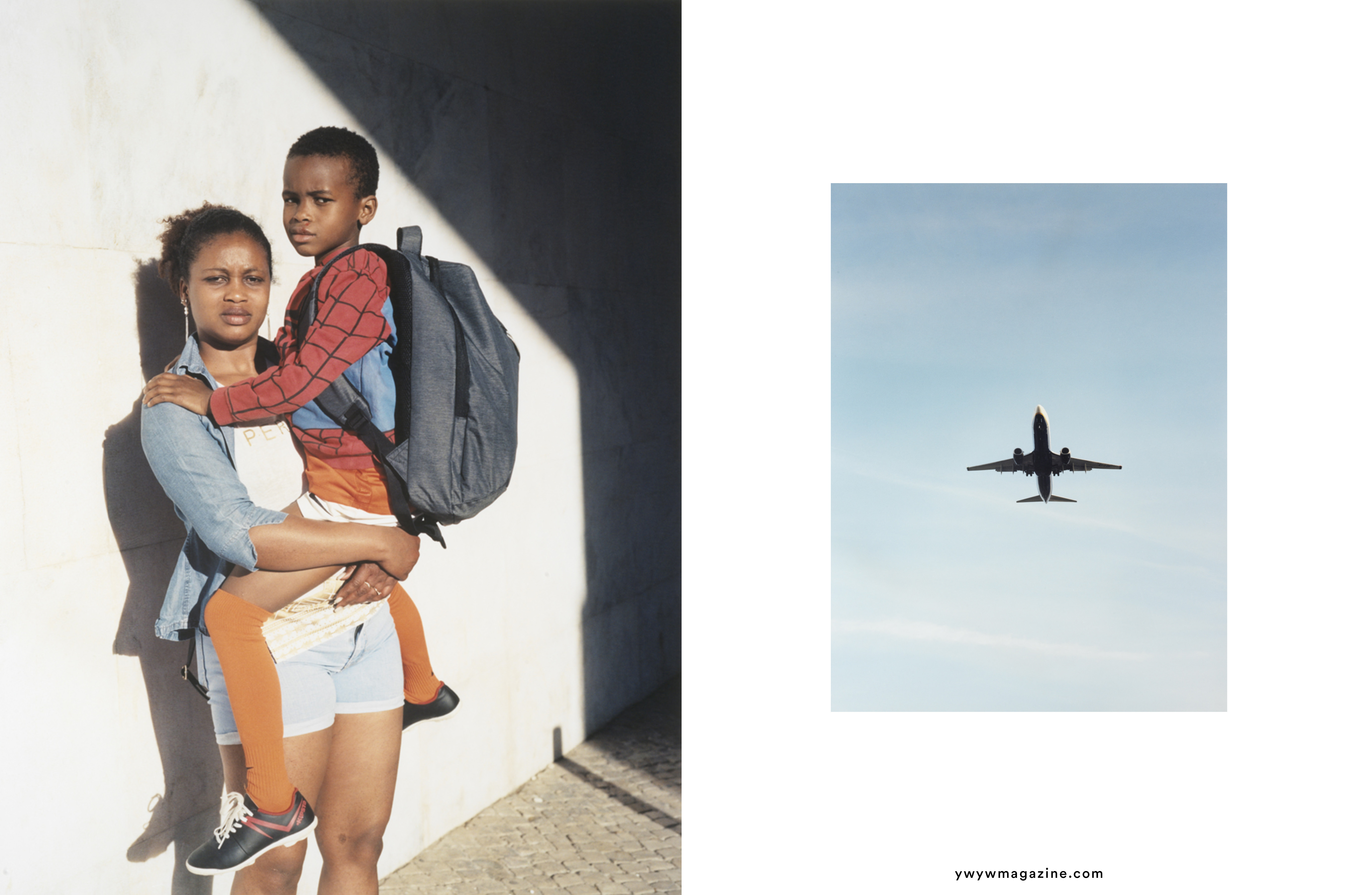 In what ways have you had to grow up in the past few years?
I have had to learn how to support someone going through a tough time, how to accept the loss of a loved one, how to be more present for my family, how to live more or less serenely in a precarious economy, how to deal with a geographically fragmented emotional life, and how to invent myself again after a drastic change in my professional life.
Which childhood memory would you like to relive again?
None of them. I would find that rather creepy.
Dream job when you were a child?
I remember dreaming of being a mad scientist, of the evil kind that wanted to take over the world, then for some time I wanted to be a baseball player. More secretly I have always dreamt of being a dancer.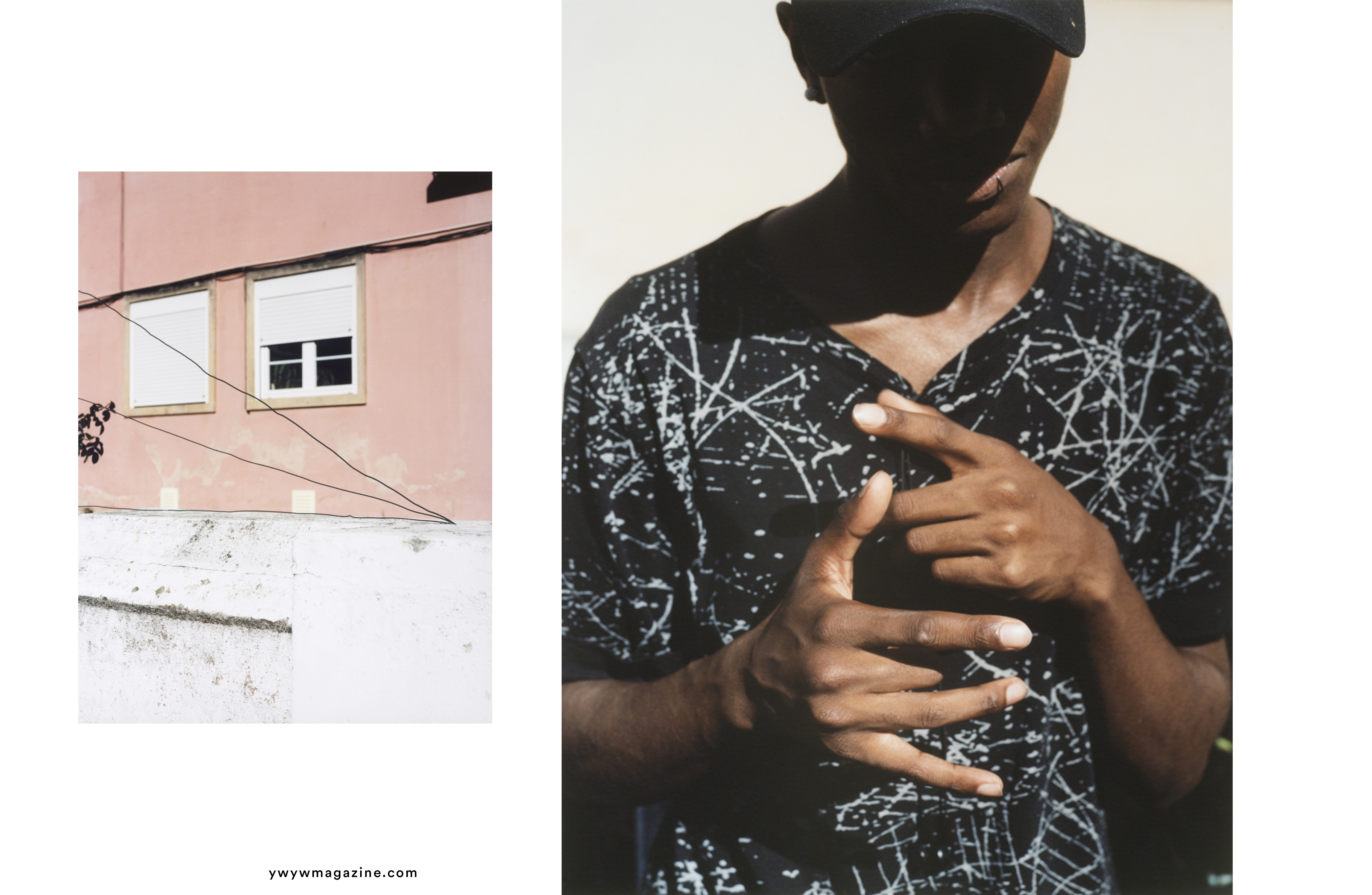 What do you like to eat the most?
Whatever goes well with the wine.
What book did you recently read?
I am now deep into Walter Benjamin's Passagenwerk.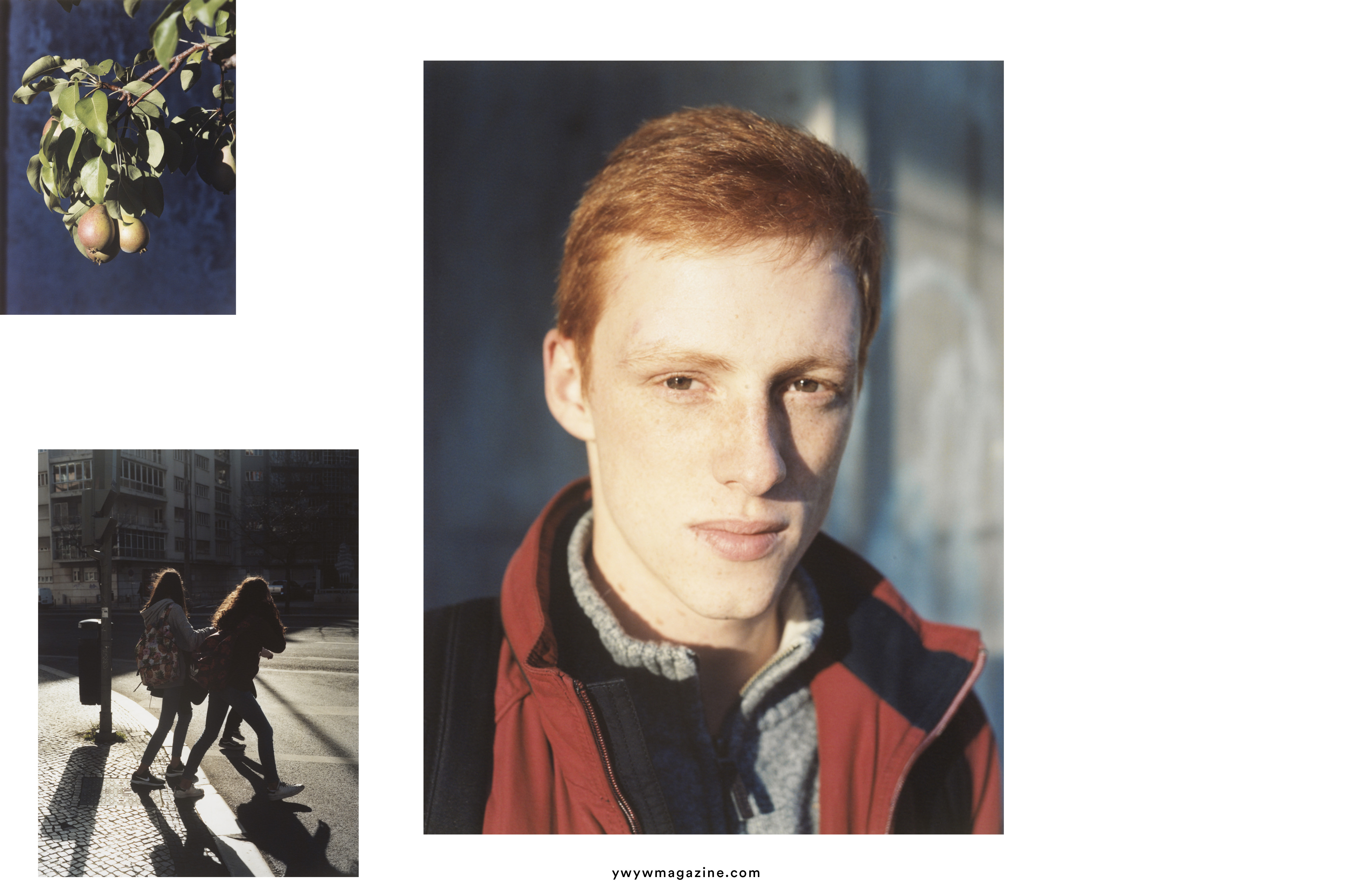 What was the last exhibition you saw?
Jonah Freeman and Justin Lowe's show at MAAT here in Lisbon. Great fun, especially the video work.
Which photographers, or artists do you admire the most?
Too many, I will name some that come into my mind: Kader Attia, Collier Schorr, Ricardo Cases, Hito Steyerl, Jason Fulford.
What are three interesting facts about you?
I don't know, but I guess that if I were sure that there were as many as three interesting things about me I would a lot more self-confident.