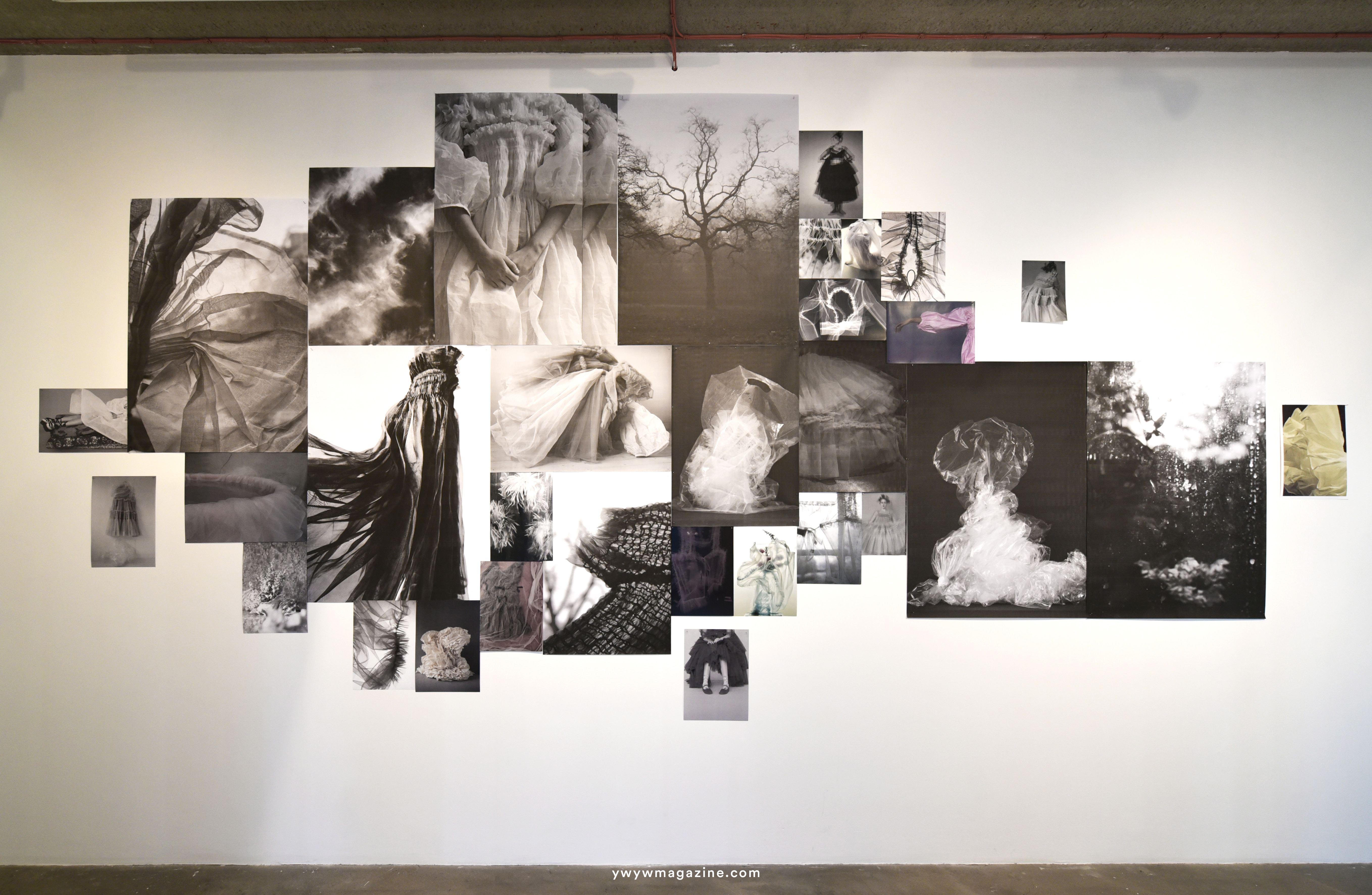 Exhibition view: Dress Portrait: Molly Goddard and Sarah Edwards, Chelsea Space.
Chelsea Space is delighted to present fashion designer Molly Goddard in a collaborative project with photographer Sarah Edwards. Working together to create a series of images of key pieces from past collections, "Dress Portrait" presents their shared interest in photography, light and texture.
The way Edwards' photographs are displayed reflects the part photography plays in Goddard's thought process and the multidisciplinary approach Edwards applies to her work. This new installation includes photography and garments from the Molly Goddard archive. The Reading Room, in collaboration with students from Chelsea College of Arts MA Curating and Collections, explores the designer's process through previously unseen notebooks, research material and studio equipment. As the designer previously stated: "I prefer spending months making the fabric. With tulle, I think maybe on my B.A. I started making trials out of it. I was gathering so much fabric and it was the lightest and one of the most inexpensive fabrics to use. I wanted to use silk organza and then I ended up just loving the tulle more. There's so much you can do with it. It's very versatile."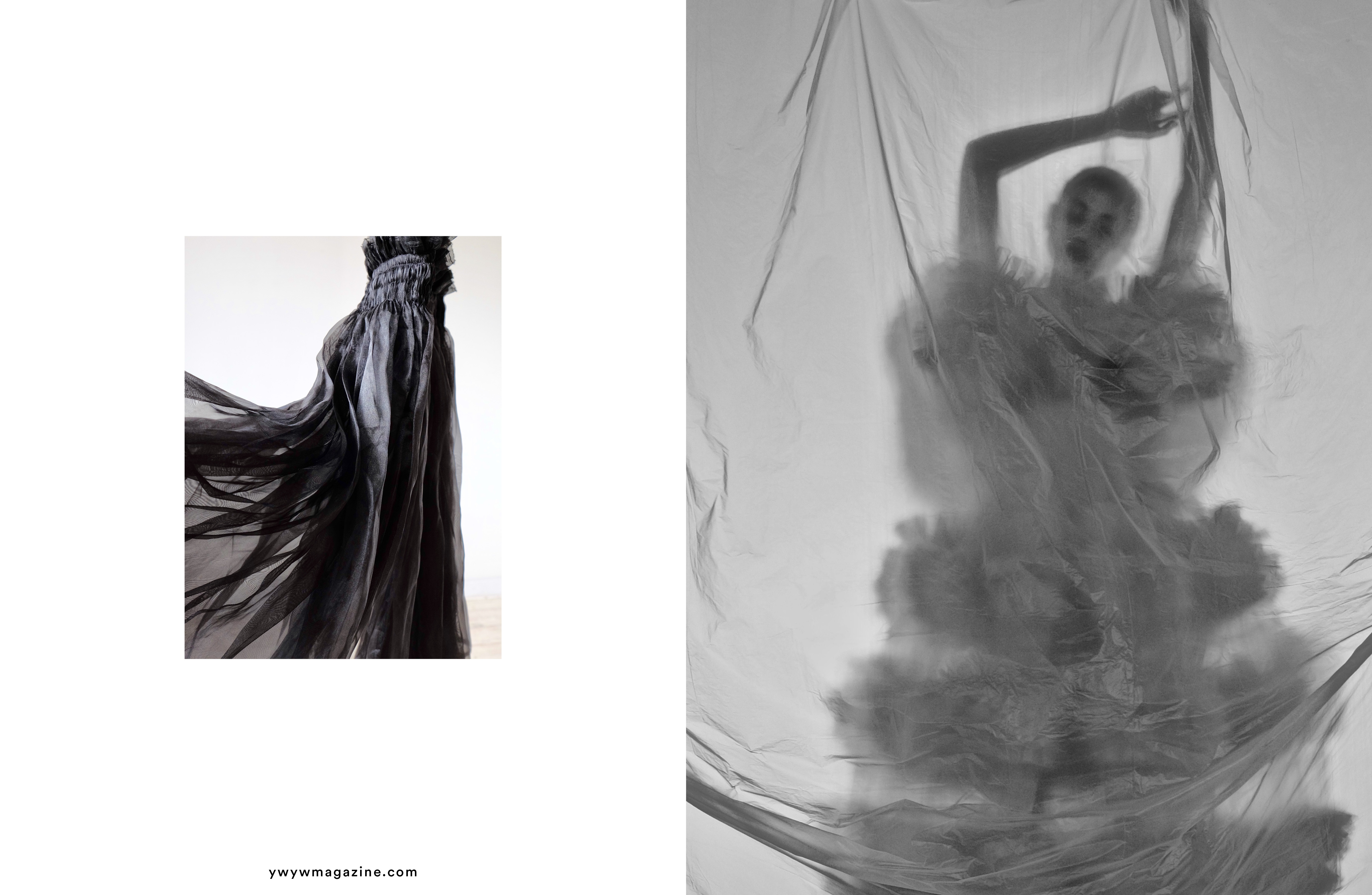 Molly Goddard established her eponymous label in 2014 in London. A clear thread runs through Goddard's collections, with high‐intensity processes such as smocking, shirring and handcraft utilized in unexpected ways. She is known for her signature tulle and bold approach to scale and proportion, often using tens of meters of fabric in a single dress. Her clothes challenge the idea of wearability and bring joy: they are celebratory yet remarkably robust, equally suited to the pub as the red carpet.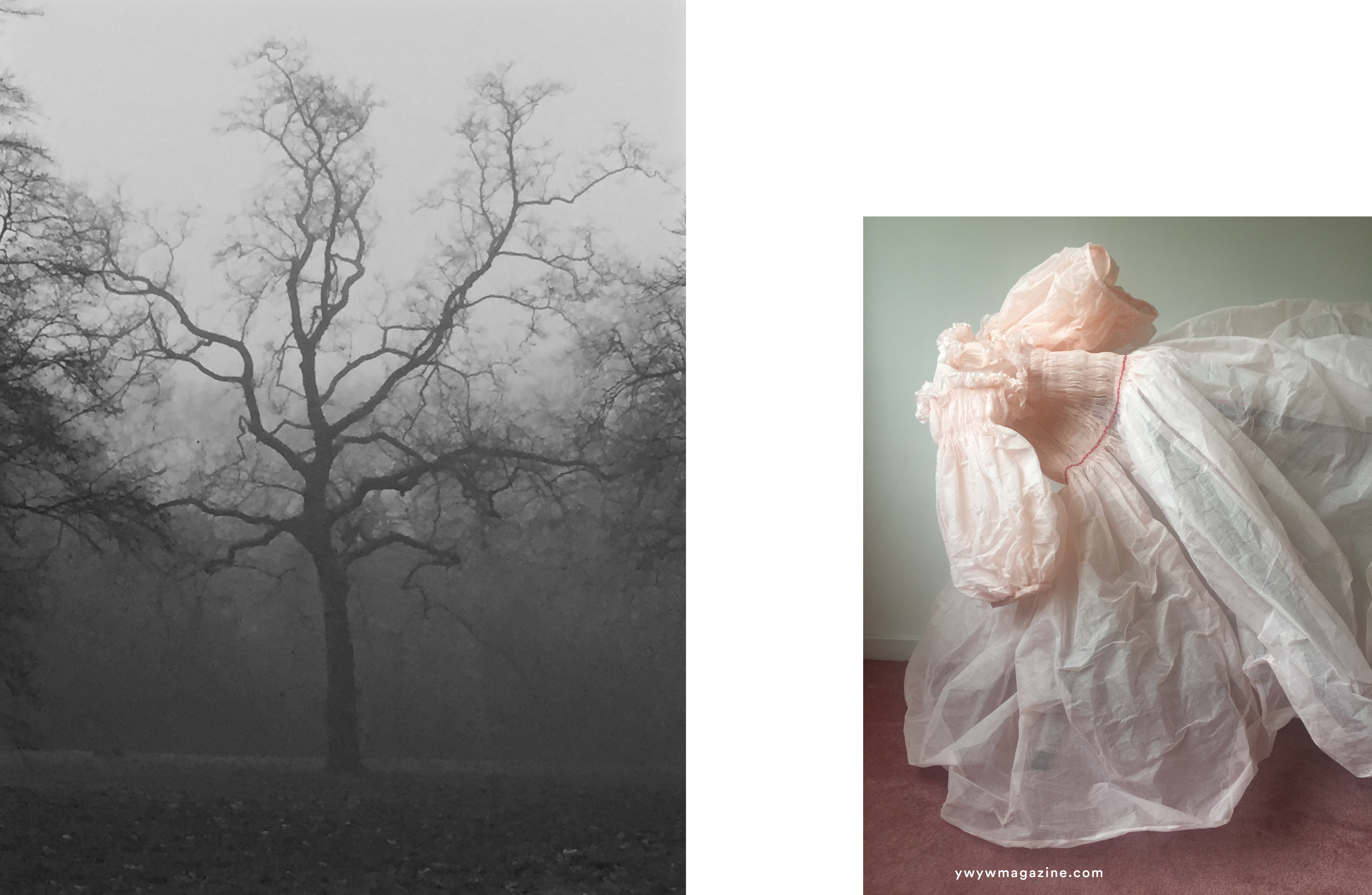 "I think a lot of my work was more about texture than silhouette or the fit of it. I always made more oversized things and it was about how it gathered or what was applied to make something new. I always liked the craft behind things, how traditional things are made. I had a lot of hand-knitted jumpers from my granny when I was younger and hand-smocked dresses from my great-granny. I think those are always my greatest inspiration. I just think they're so beautiful."
Sarah studied Fine Art Photography at The University of Westminster in 2012 whilst teaching Art at Fox Primary School in Notting Hill Gate. Molly and Sarah have collaborated on Set Designs for London Fashion Week and Dover Street Market.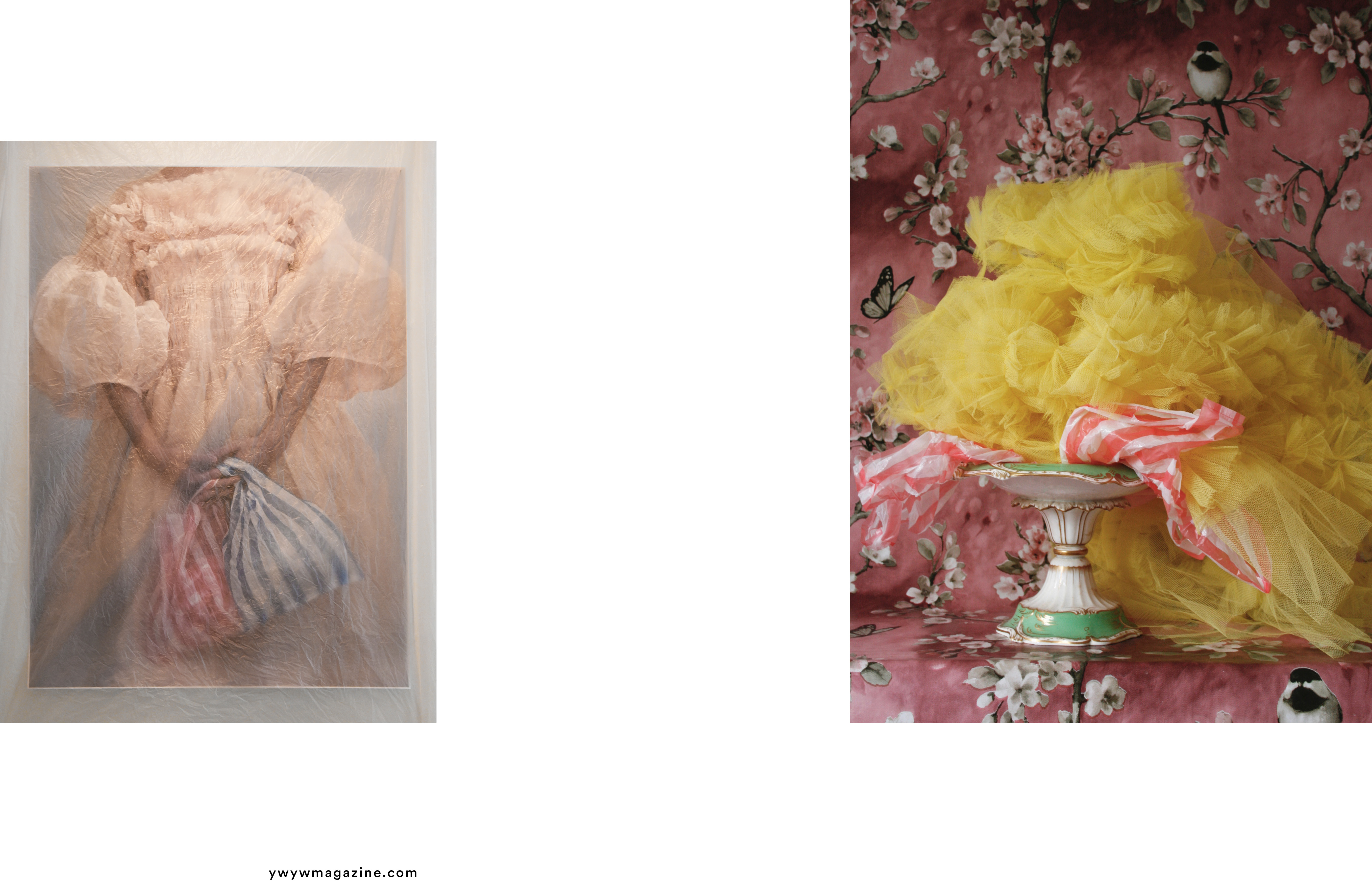 Molly Goddard: "My main thing is I like women to be comfortable. It was kind of lucky; I managed to make dresses that make you feel really special, but you don't feel like you're corseted up and constricted in any way. You can still move and be natural and free. I think that's maybe what makes them feminine above everything else; you can totally be comfortable, rather than the dressmaking transforming you into something. It becomes part of what you wear because they're often sold as just a sheer dress that you then have to choose what you wear underneath. I think that's an important part of it. You still keep quite a lot of your character." 
Courtesy of Chelsea Space.
Exhibition until 1st of March.