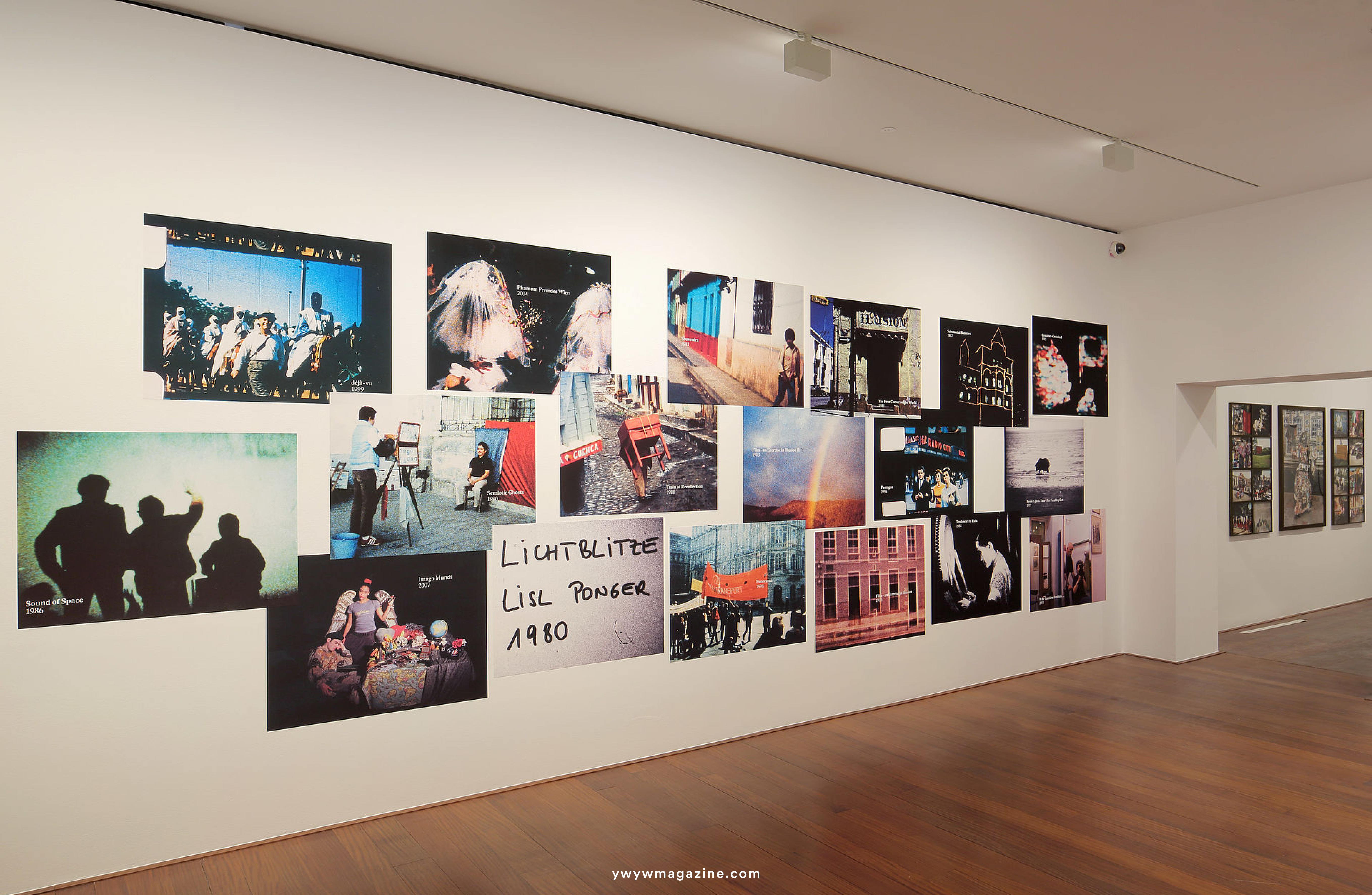 Exhibition views: Lisl Ponger, Professione: Fotografa, Museum der Moderne Salzburg.
Lisl Ponger (b. Nuremberg, DE, 1947) launched her career as a film and photography artist in the early 1970s. In staged photographic pieces such as La Catrina (2013) and Teilnehmende Beobachterin (2016), Ponger pinpoints the ways in which stereotypes, racist ideas, and scopic constructions that emerged in the mid-nineteenth century have persisted and even thrived in photography.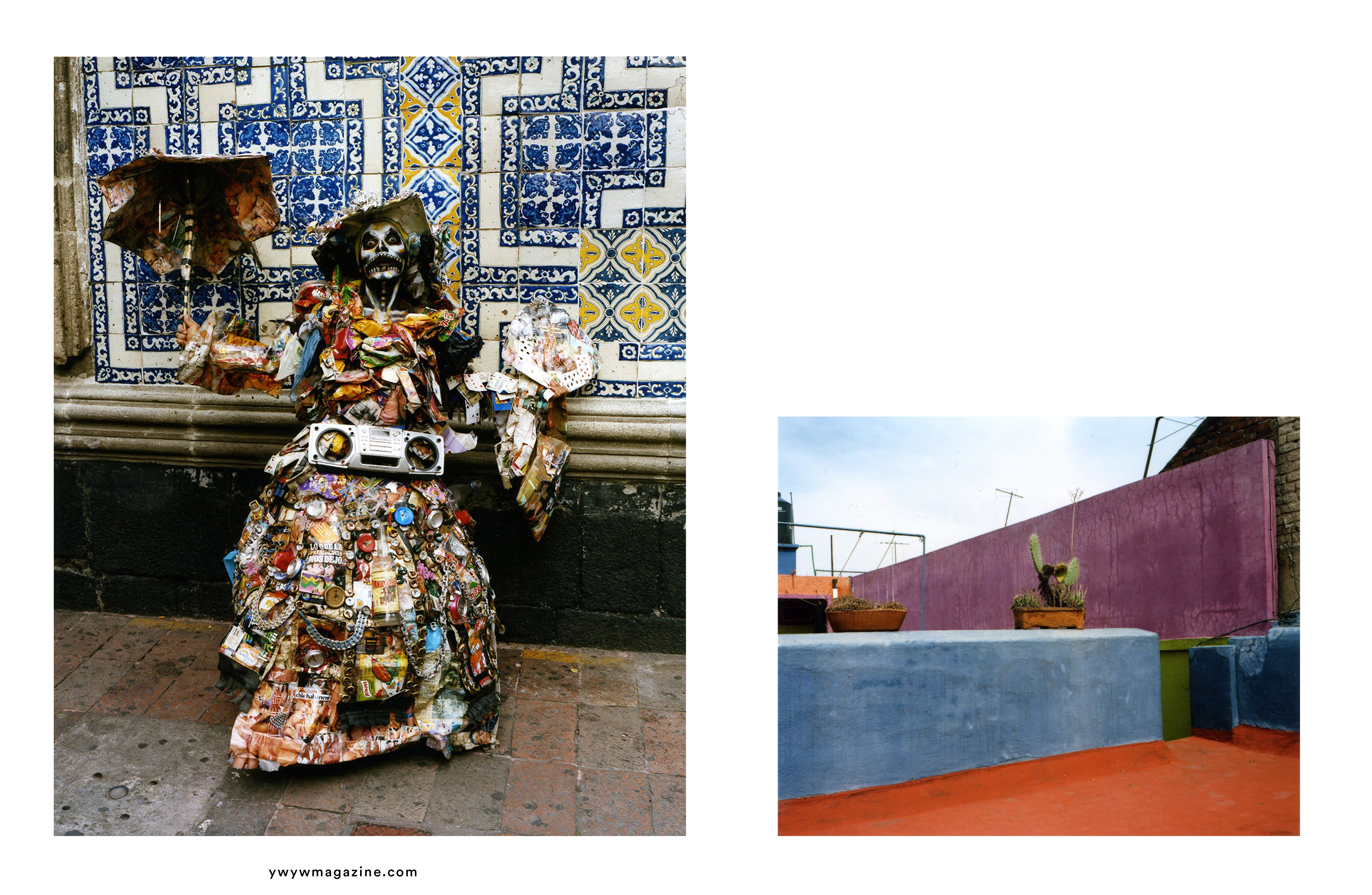 Left: Untitled, 2013. Right: Untitled, 2018.
Professione: fotografa, the title of her exhibition, is borrowed from Michelangelo Antonioni's film Professione: reporter. The 1975 thriller is a probing exploration of epistemological problems, questions of responsibility, and the relation between artist and work—a visual discourse on the deceptiveness of the real and the reality of fiction.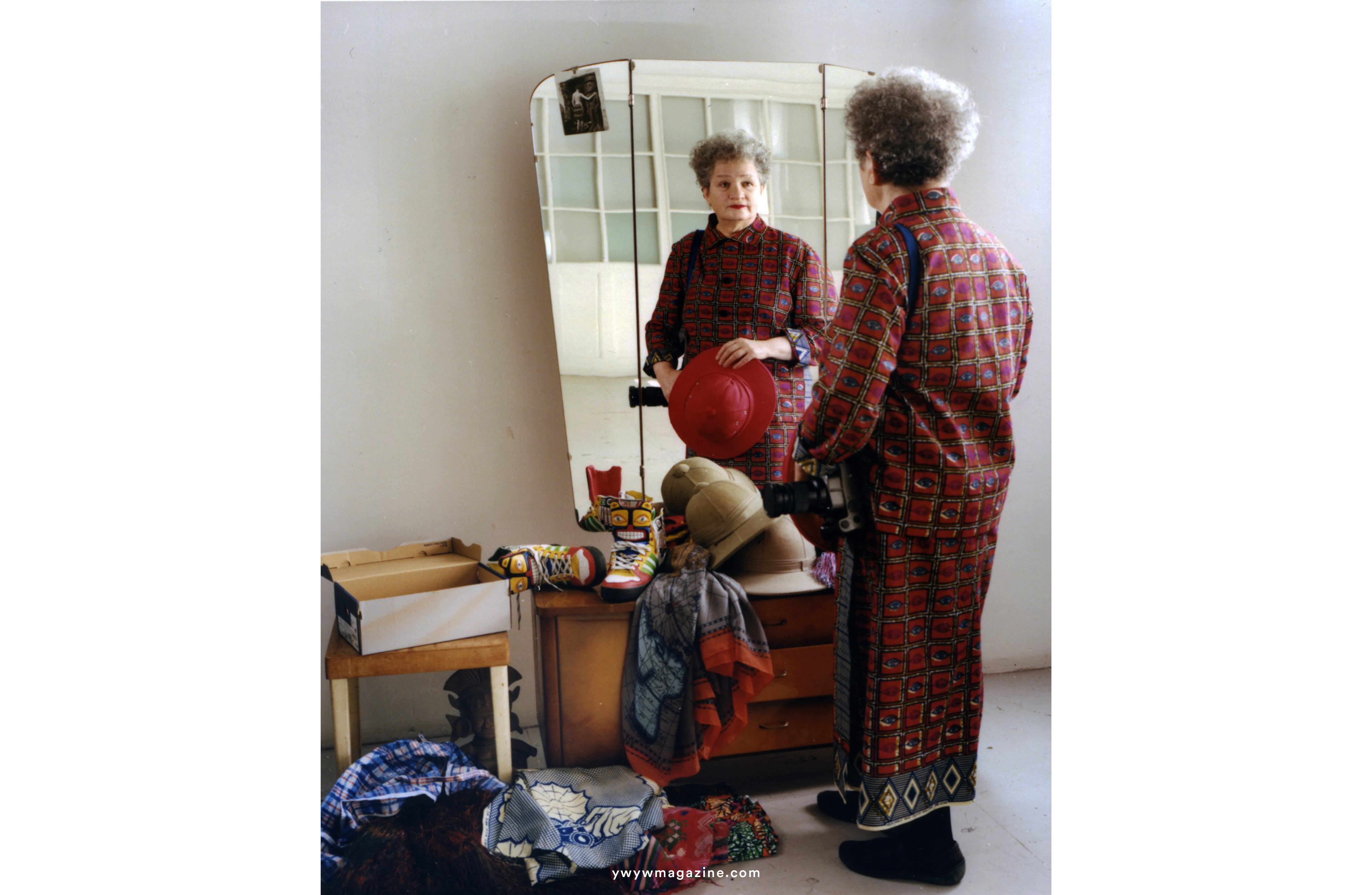 Teilnehmende Beobachterin, 2016
"As we worked closely with Lisl Ponger to design this extensive survey exhibition, we were struck again and again by the extraordinary and interdisciplinary complexity of her creative thinking. I am also especially pleased that she produced a new series of photographs for Salzburg that will make its public debut in the show," notes Christiane Kuhlmann, curator of photography and media art and a member of the jury for the 2017 Otto Breicha Award for Photography.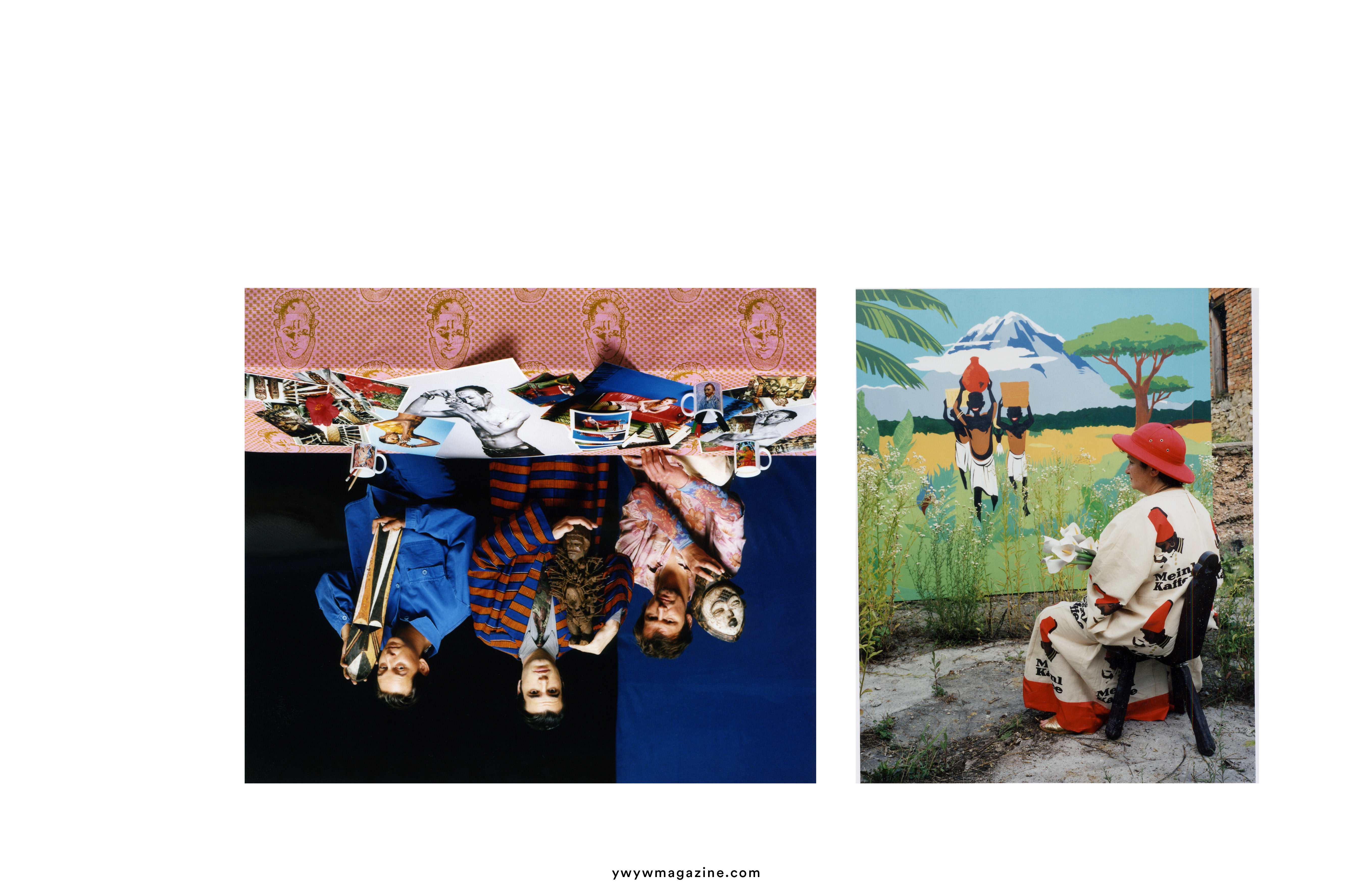 Left: Geisterbeschwörung, 2012. Right: Out of Austria, 2000
Since the 1970s, she has examined persistent ideas about foreign as well as familiar cultures that first emerged in the nineteenth century. Manufactured and circulated through film and photography, these ideas also manifest themselves in everyday interactions.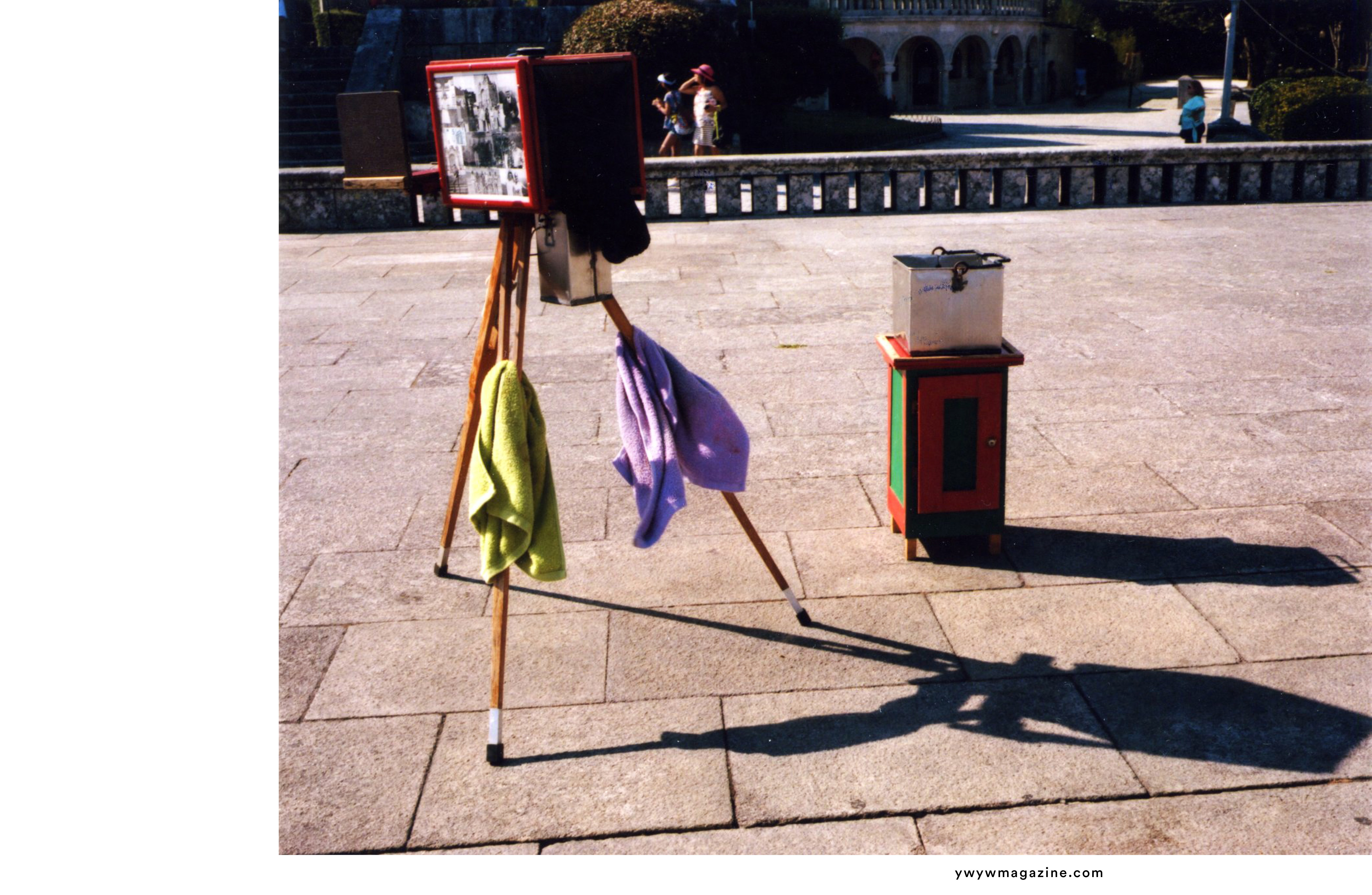 Untitled, 2018
Photography was the first and most important medium that transmitted the "new world" into people's homes while conversely letting them assert their own world's supremacy. Photography studios and publishers found that the exotic was excellent business—and it still is, as tourist souvenir stores and the gift shops of ethnographic museums illustrate. The adventure movie genre is another salient vehicle for the mass dissemination of stereotypical notions about faraway cultures. In her staged photographs and the objects on display in her fictional museum MuKul, the artist presents miscellaneous evidence of where and how this Western gaze on non-European cultures is operative today.
Courtesy of Museum der Moderne Salzburg.
Exhibition until 24th of March.