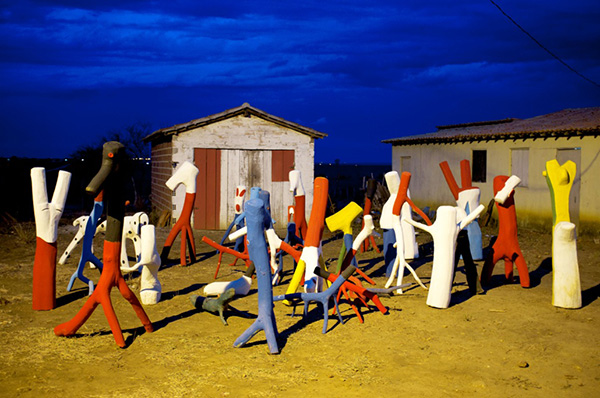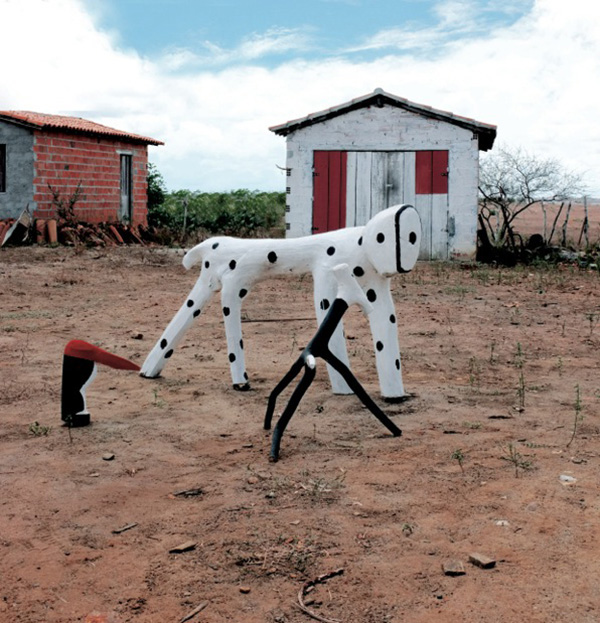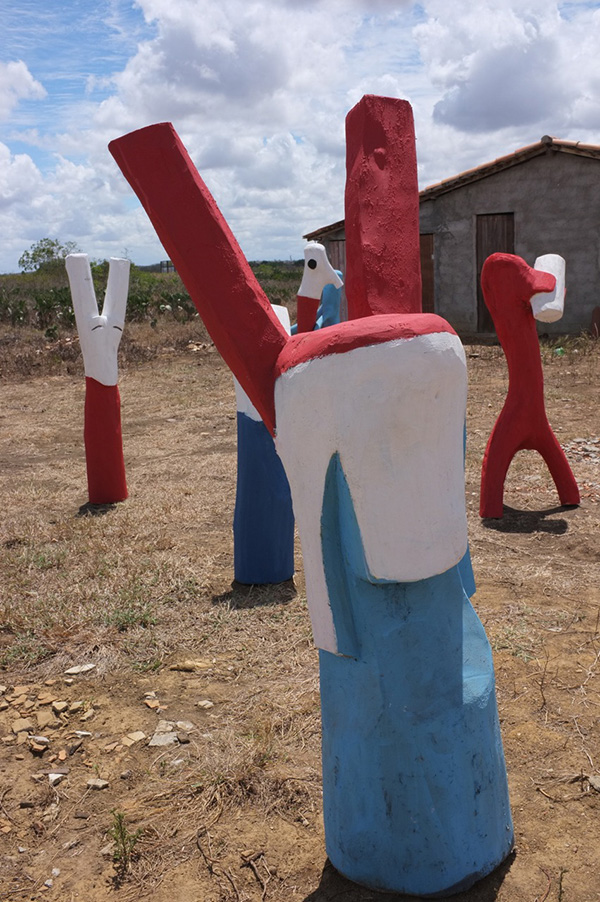 From "Feeding the planet" at EXPO Milan 2015 to "All the world's fruit" at the Biennale in Venice, it is becoming increasingly clear that with culture, you can really eat!
To satisfy our hunger for creativity, Marni Prisma – on the occasion of its 20th anniversary – brings the work "Becoming Marni" to the San Gregorio Abbey from 9th May to 22nd November. It consists of a site-specific installation, made possible by Carolina Castiglioni and Stefano Rabolli Pansera, of 100 wooden carvings by Vejo (the self-taught Brazilian artist). The work forms a fairytale forest created from pieces of wood, blocks and branches found along the river.
They are enigmas that ask for free interpretation: anyone who looks upon them sees who or what they want to. Here, we can again speak of the pareidolia phenomenon – often used to describe the observation of shapes and faces while cloudgazing – perhaps you have experienced this while laying on some grass, looking at the sky?
"Becoming Marni" is a dialogue between far opposites, a metamorphosis, a new milestone in the artistic landscape, and a must-see installation at the 56th International Art Exhibition.
www.marni.com