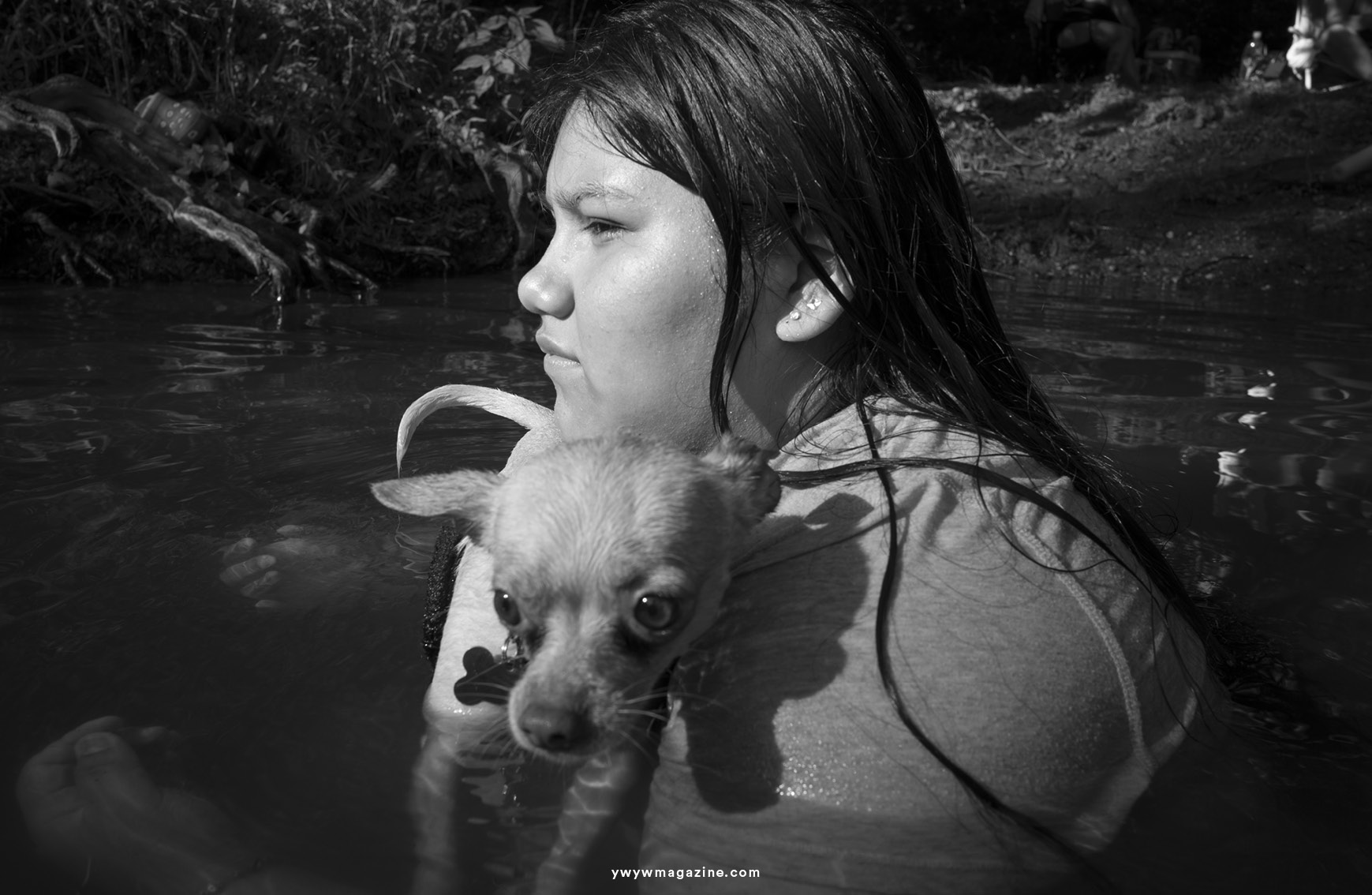 How old are you?
24.
Where are you from and where are you based at the moment?
I was born in London but I grew up mostly in New York City. I'm currently based in Hanoi.
Which camera do you usually use for shooting?
Leica M10 and an Elmarit 28mm.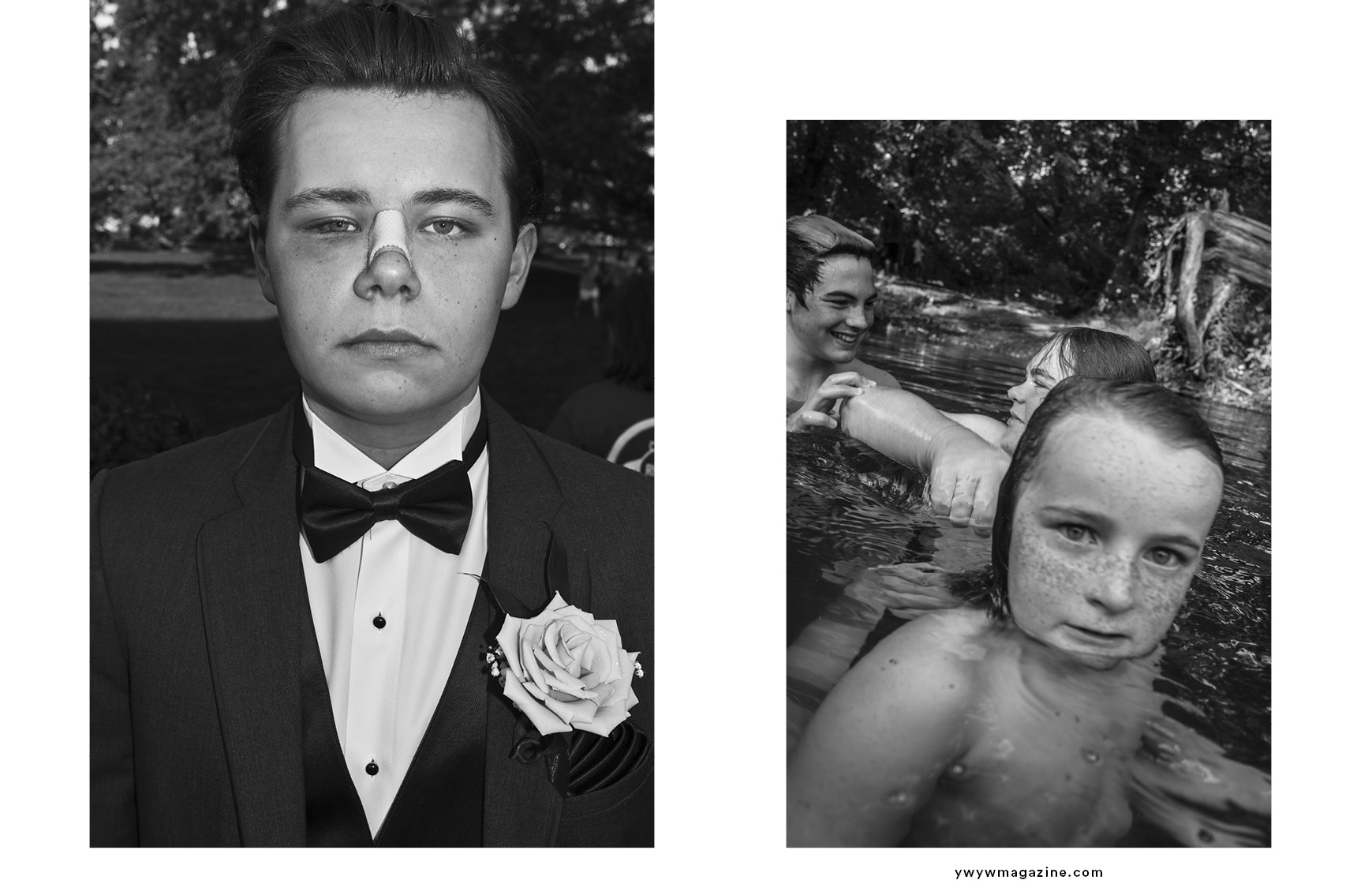 Do you remember the first picture you ever took?
Yes and no. I don't remember the pictures, but I remember that when I was four my step-mother gave me a Bugs Bunny themed camera. It was big and mostly yellow and very cheerful. There was only enough film for 10 images but I kept photographing all summer.
How and when did you start shooting professionally?
I'm not entirely sure if I'm a professional, so it's difficult to answer that question. I work for myself mostly. I earn my living from print sales, but I recently worked with DAZED for their Autumn-Winter 2019 issue. It was great to work with a super talented team and I'd love to do more work like this in the future.
When you are shooting how much of it is instinctual vs planned?
It's all instinctual, even when there's a conversation that leads to a photograph the primary force that drives me is how I'm feeling and how what I'm photographing makes me feel.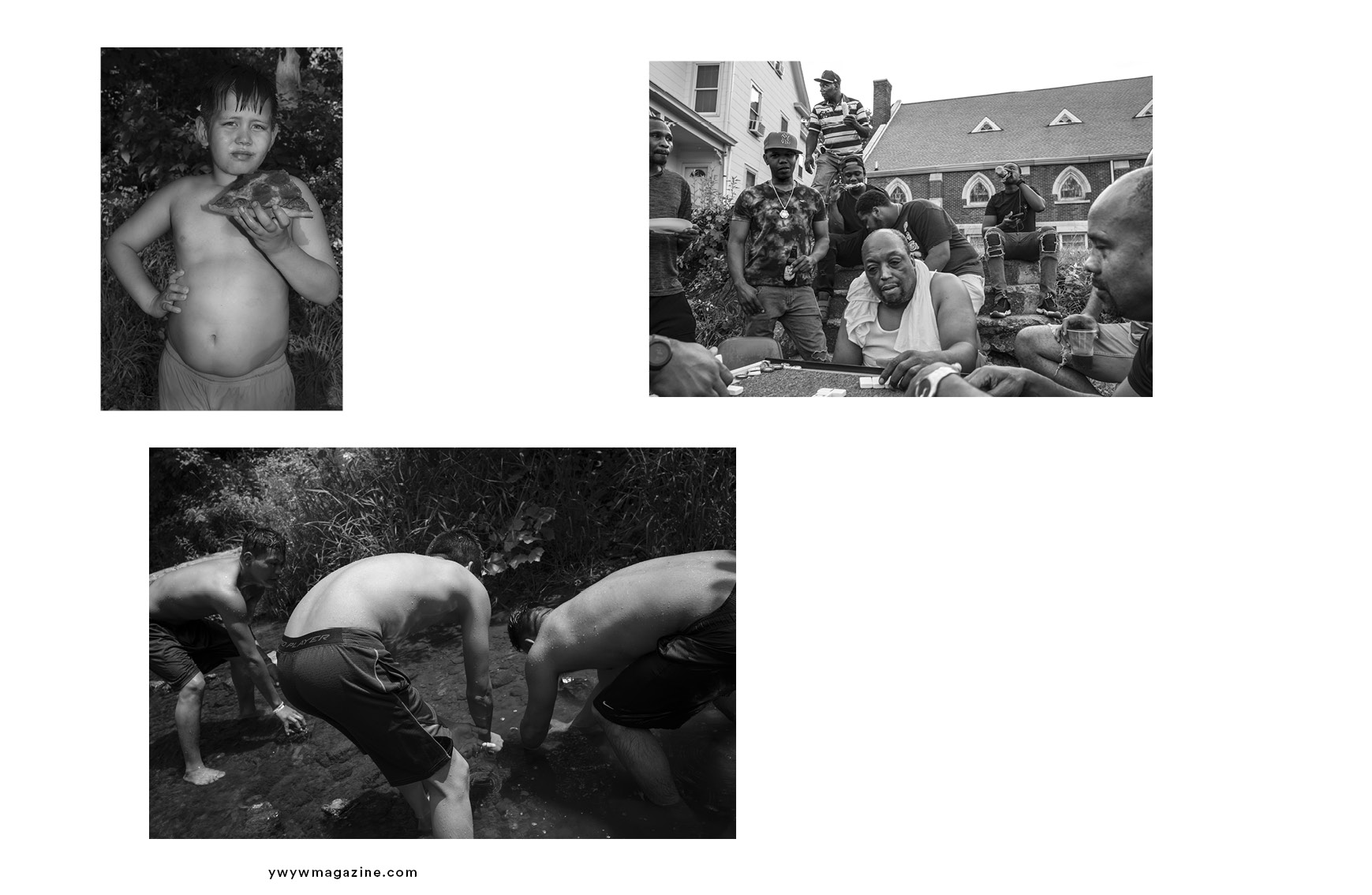 Tell us a little bit about the project 'Down the Hudson'? How did you come up with the idea for this series?
'Down by the Hudson' is my ode to Poughkeepsie, a small town in upstate New York where I lived for five years (during and after university). The impetus for this project was to question and explore my initial conceptions of small town American life which were primarily informed by things like Norman Rockwell illustrations. I wanted to understand how my almost mythologized ideas of America compared with what I photographed. So I walked miles and miles for years. In 2016 the elections led to a palpable tension in the town because the number of people that voted for Trump or for Clinton was almost neck and neck. It was at this point that I started photographing at an Edenic watering hole on the outskirts of town by a drive-in movie theater. I think I wanted to show the struggles and beauties of this small town with care and tenderness in this tense political moment, maybe especially because this was where I met my wife and fell in love.
Which social media is your favorite as a photographer?
I'm only on Instagram. There are many problems with the platform and its censorship, but it's also a critical way for people to share their work.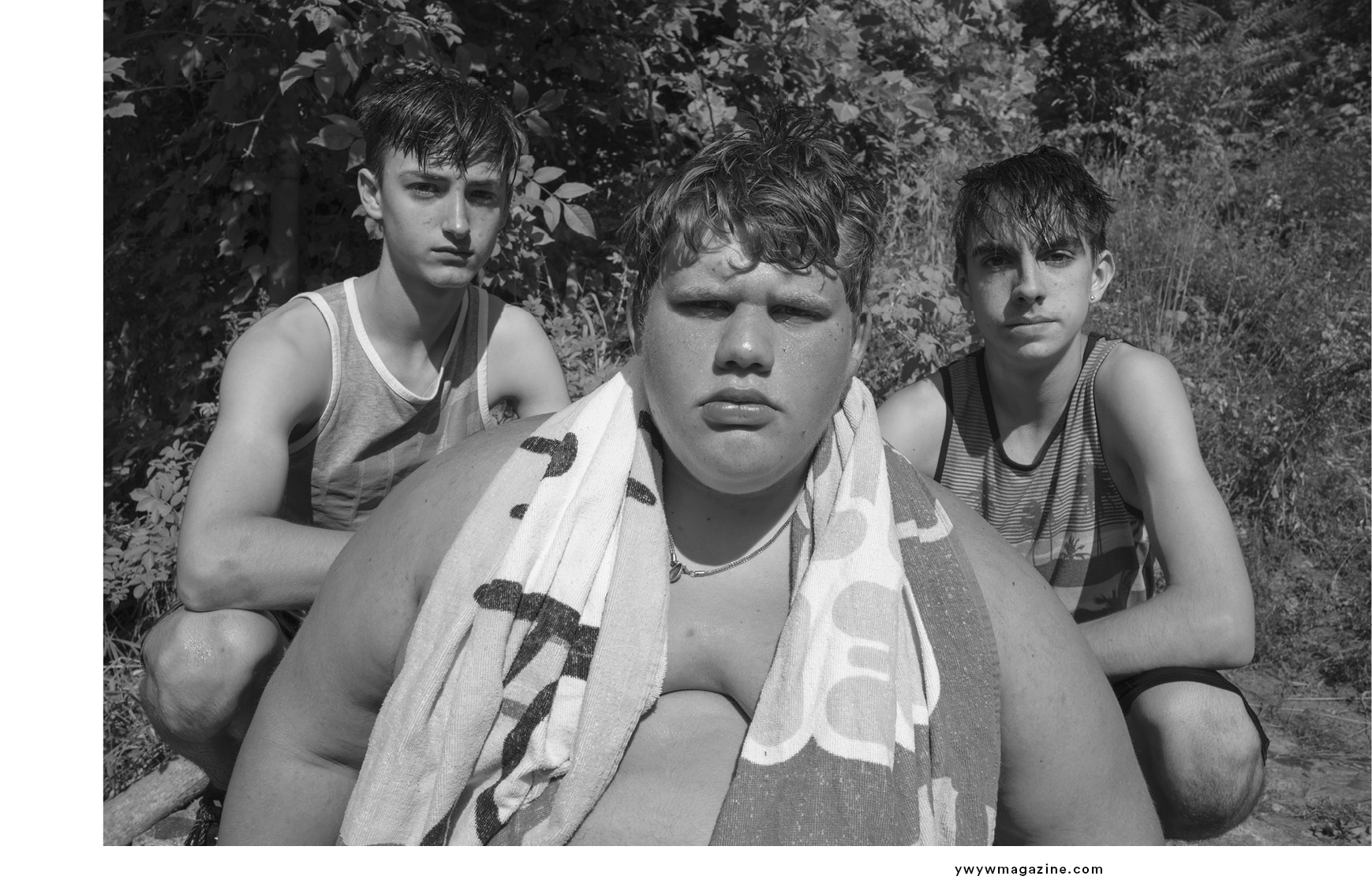 What do you want the viewers to take away from your work?
As long as they feel something or can make up their own story, I'm happy.
Whose work has influenced you the most?
Too many people to mention here, but I feel it's very important to have some sort of understanding of larger visual conversations, in photography and in other media. I just finished looking through the Tate's entire online collection. It was fascinating to see such a wide range of work in a continuum. It made me realize things I don't think I would've realized otherwise. Hopefully we can start to think about things in a more inter-connected way. Some of my favorite artists are Josef Koudelka and Ed Ruscha. Bruce Gilden was an important mentor figure and I was lucky to work as his studio assistant while I lived in Poughkeepsie. I also think Goya would've made a good photographer.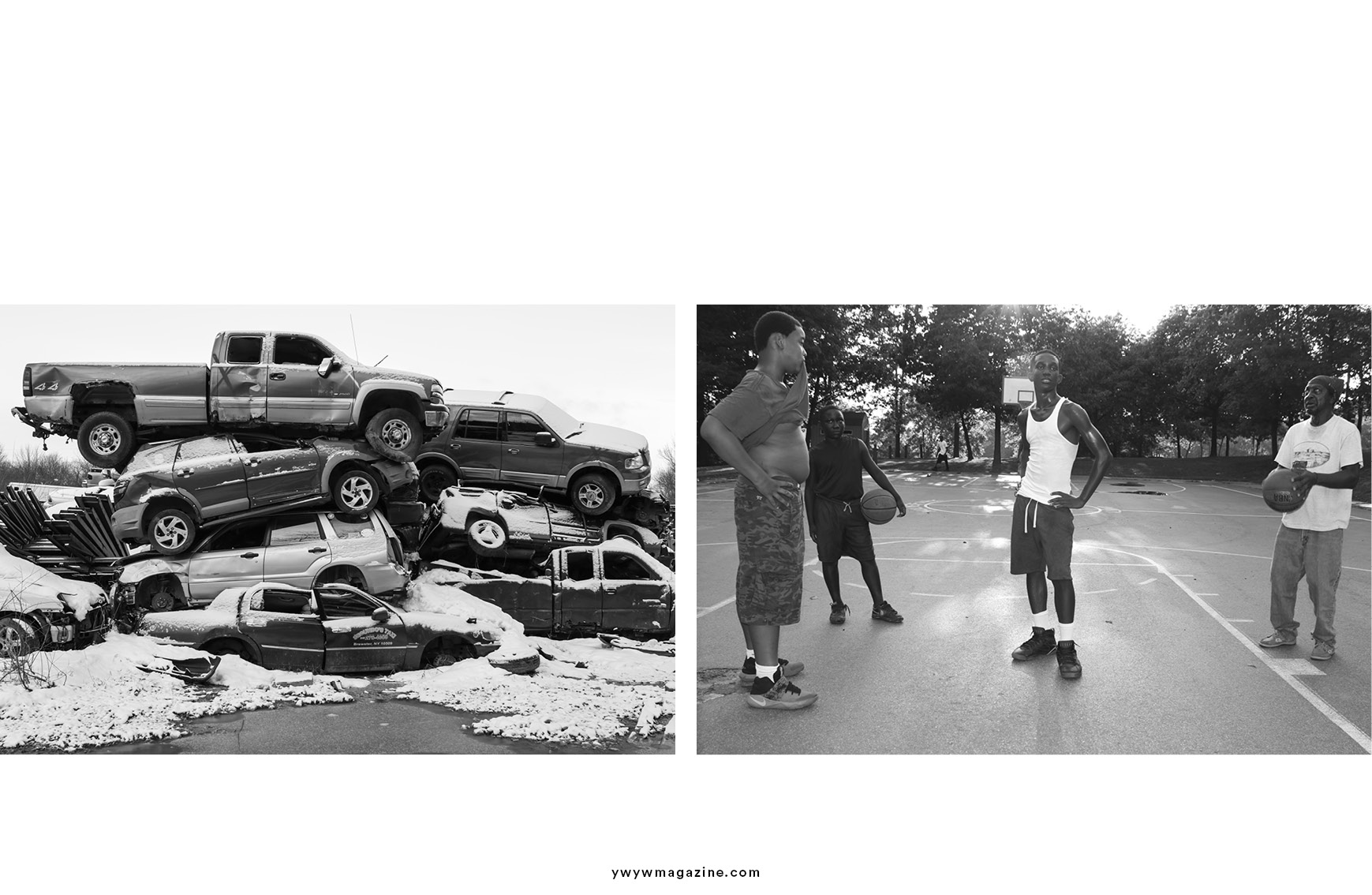 What is your favorite travel destination?
North Uist, a small island in Scotland.
Favorite fashion brand at the moment?
Whatever is comfortable and isn't hurting people or the environment is fine by me.
Can you tell us one thing about you nobody knows?
When I was 5 years old I painted my entire kitchen green. I woke my brother up at 3 in the morning, we crept downstairs, took out a big bucket of green paint, and got to work. We painted the floors, the walls, the sofa, the table. We even took out the box of Cornflakes and painted individual flakes. When my dad saw it in the morning he grinned and tried not to look mad because he thought it was like something he'd see at the Serpentine, but then he remembered this was a 'learning moment' and proceeded to get very cross with us….plus, devastatingly, I don't think we were allowed to watch TV for quite some time after that…..