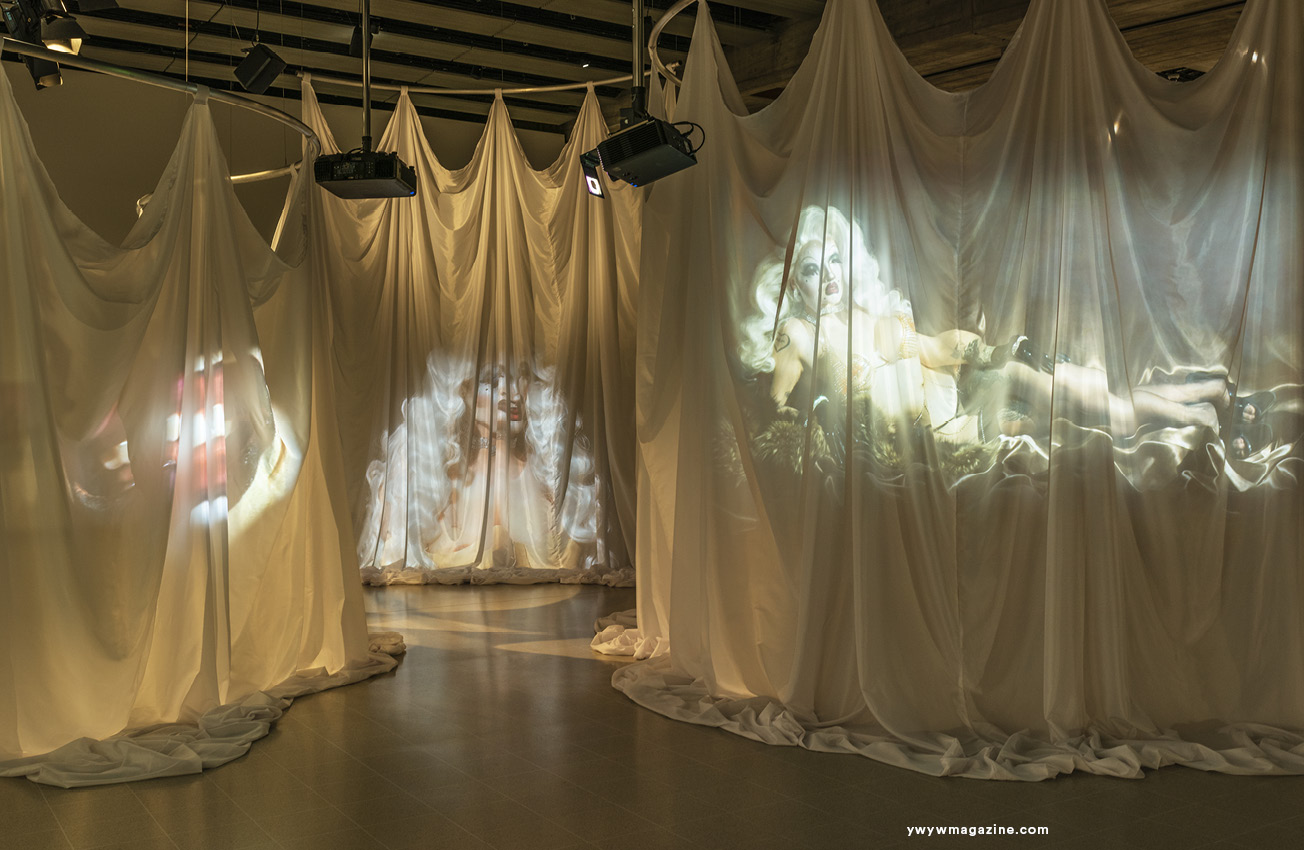 Exhibition view: Kiss My Genders, Hayward Gallery.
This summer, Hayward Gallery presents 'Kiss My Genders', a group exhibition celebrating more than 30 international artists whose work explores and engages with gender identity. Spanning the past 50 years, 'Kiss My Genders' brings together over 100 artworks by different generations of artists from around the world. Employing a wide range of approaches, these artists share an interest in articulating and engaging with gender fluidity, as well as with non-binary, trans and intersex identities.
While the artists in 'Kiss My Genders' work across a wide variety of media – including installation, video, painting, sculpture and wall drawings – the exhibition places a particular emphasis on works that revisit the tradition of photographic portraiture. A number of artists in the exhibition treat the body itself as sculpture, and in doing so open up new possibilities for gender, beauty and representations of the human form.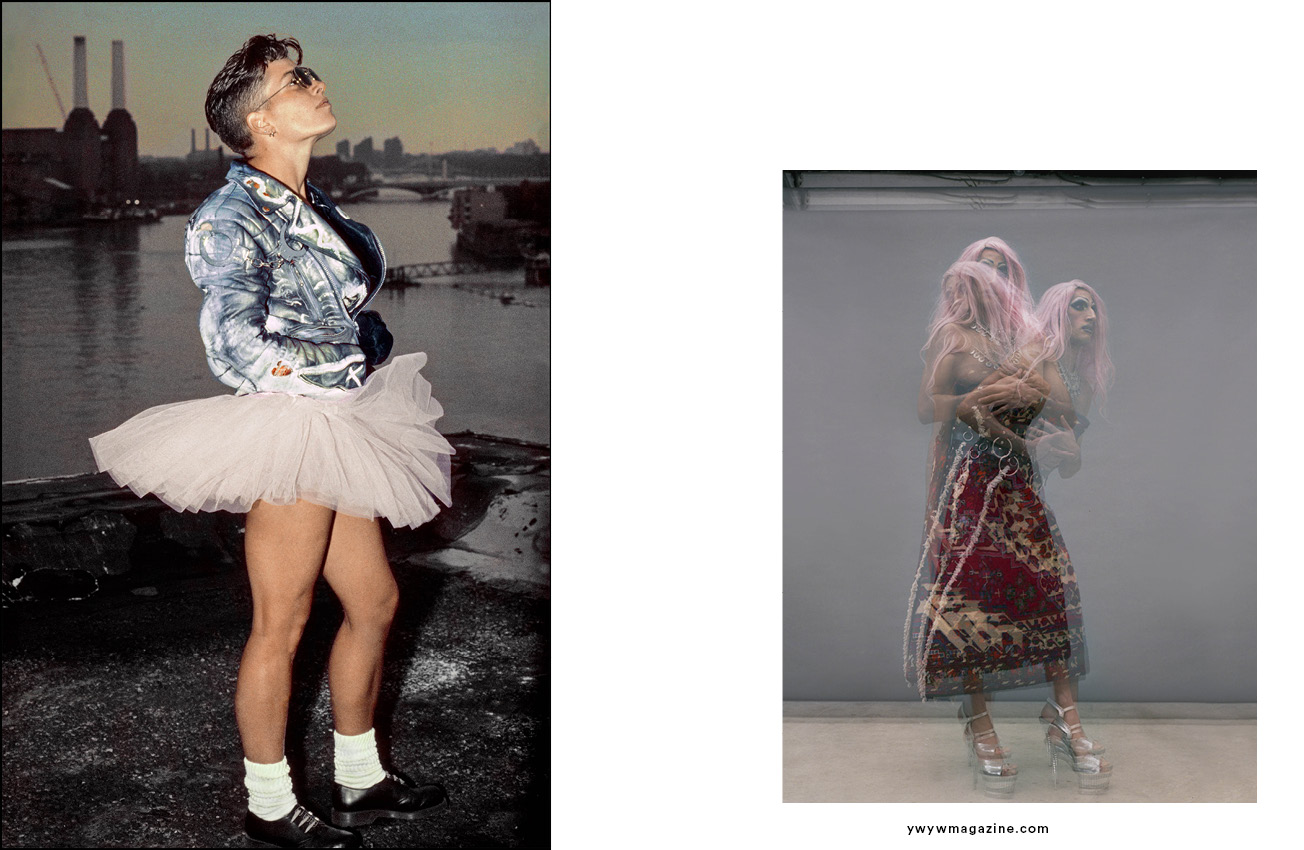 Left: Del LaGrace Volcano, Robyn, Cold Store Romance, London, 1988. Courtesy of the artist © Del LaGrace Volcano. Right: Amrou Al-Kadhi & Holly Falconer, Glamrou, 2016. Courtesy Cause & Effect Magazine © Holly Falconer (2016)
'Kiss My Genders' plays host to a number of artists who explore gender expression through performance, drag and masquerade. These include Ajamu, a London-based visual activist whose work challenges conventional understanding of sexuality, desire, pleasure and cultural production within contemporary Britain; Brooklyn-based performance artist Martine Gutierrez, who characterizes identity as something 'alien or unfamiliar' in her ambitious photographic series Masking and Demons (both 2018); and Amrou Al-Kadhi, a British-Iraqi writer, drag performer and filmmaker, who in collaboration with British photographer Holly Falconer, created a photographic portrait Glamrou (2016) using triple exposure to communicate the experience of being in drag as a person of Muslim heritage.
A number of the artworks in this exhibition address the broader social and political questions and contexts that intersect with gender identity. Concerned with the way that marginalized groups are 'forced to be their own saints', Juliana Huxtable portrays herself as a mythological character or superhero in a series of powerful self-portraits or 'self-imaginings'.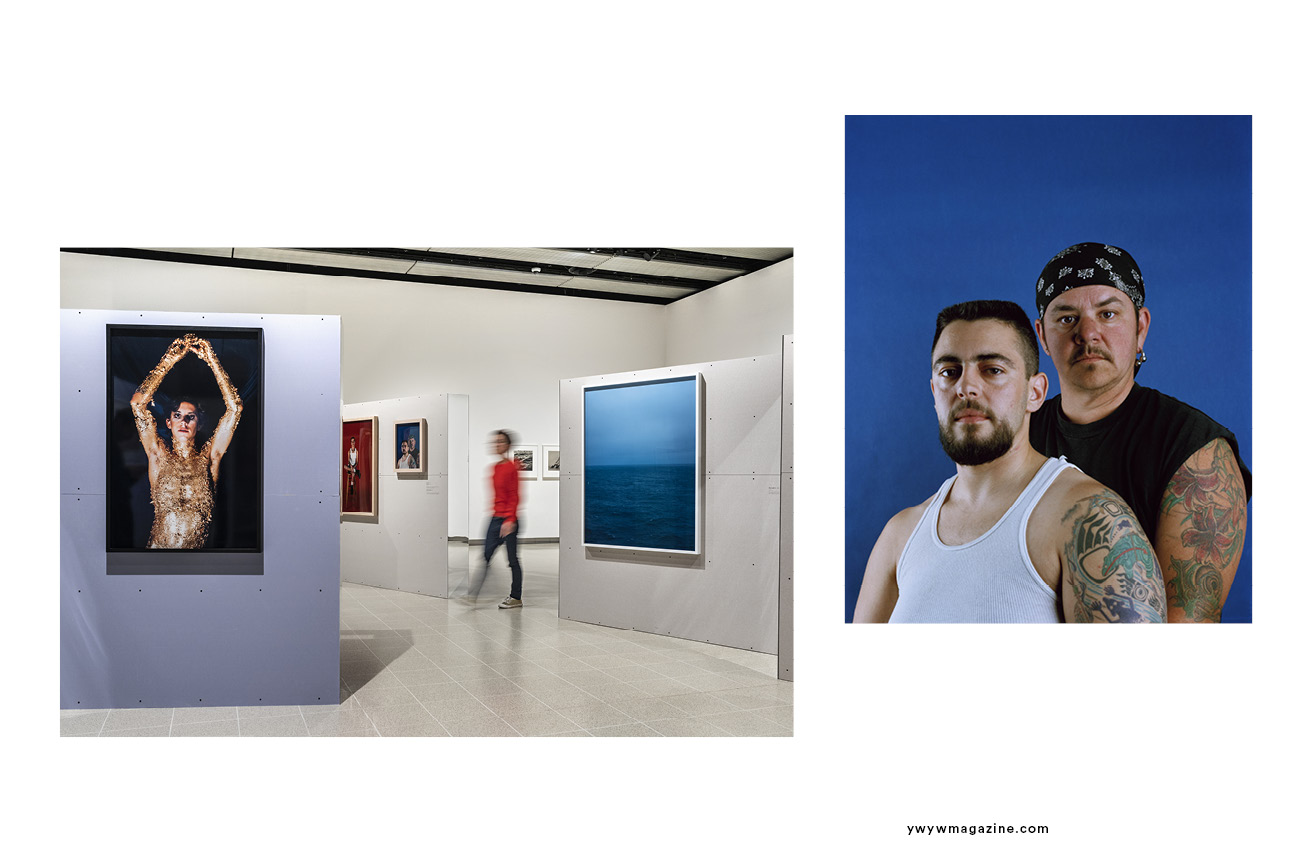 Right: Catherine Opie, Mike and Sky (1993). Courtesy Regen Projects, Los Angeles and Thomas Dane Gallery, London © Catherine Opie
In The Memorial Dress (1993) – a black ball gown printed with the names of 25,000 individuals known to have died of AIDS-related illnesses – artist and AIDS activist Hunter Reynolds uses art as a tool to process trauma as well as transform it. London-based artist duo Hannah Quinlan and Rosie Hastings explore the politics, histories and aesthetics of queer space in their video installation Something for the Boys (2018) ; and in an unsettling series of photographs entitled Crime Scene (2012), Zanele Muholi draws attention to the violence suffered by South Africa's lesbian and transgender communities.
'Kiss My Genders' will feature a number of new works and site-specific commissions. In the upper galleries, Jenkin van Zyl , the youngest artist in the exhibition, will present a new, expanded video work, Looners (2019), while Brooklyn-based visual artist Chitra Ganesh – whose work deals with representations of femininity, sexuality and power – will create a site-specific wall drawing.
Taking place across the entire Hayward Gallery, Kiss My Genders also extends beyond the gallery walls, with two new commissions that will transform elements of the Southbank Centre site.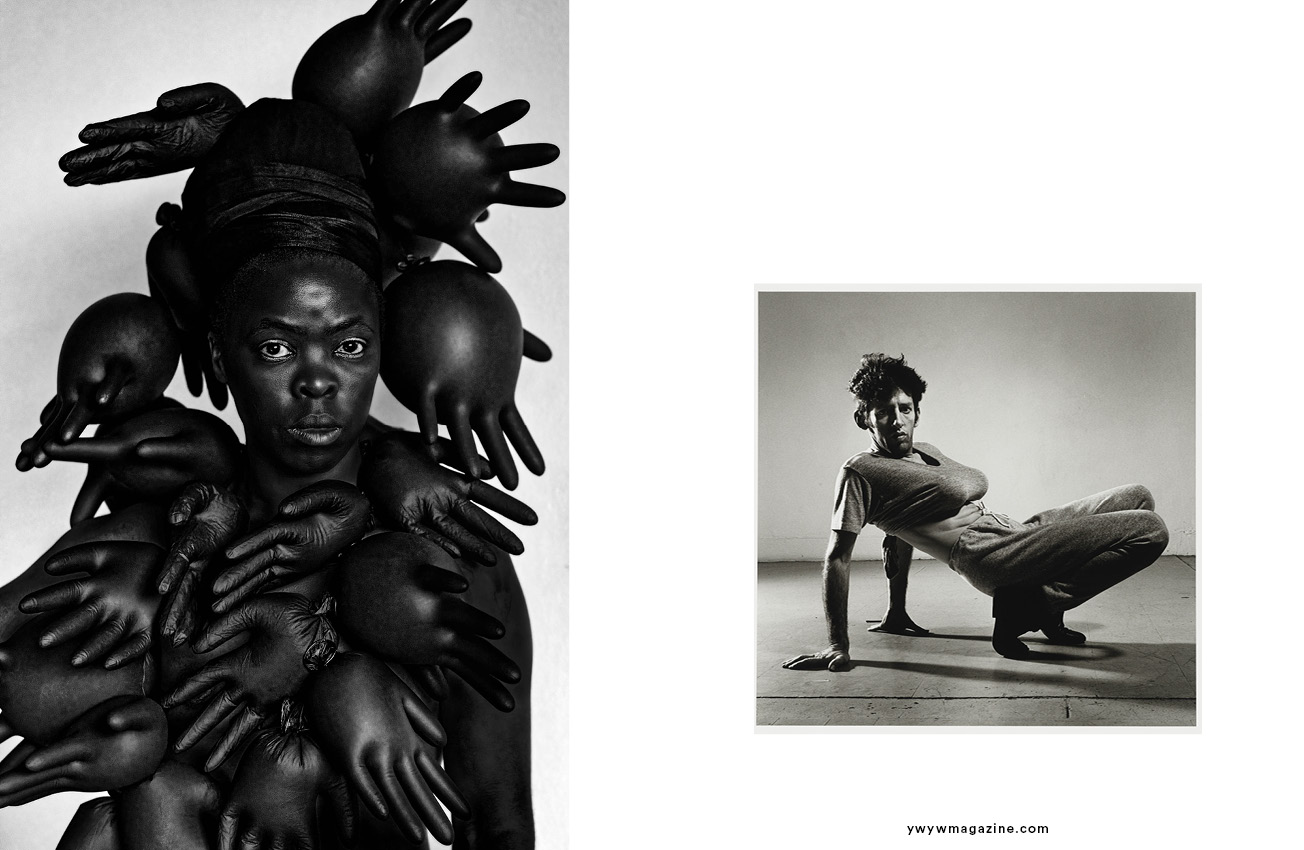 Left: Zanele Muholi, Phila I, Parktown, 2016. Courtesy of Stevenson, Cape Town/Johannesburg and Yancey Richardson, New York © Zanele Muholi. Right: Peter Hujar, John Heys with Orange Breasts, 1983. Courtesy The Peter Hujar Archive LCC; Pace/MacGill Gallery, New York and Fraenkel Gallery, San Francisco © 1987 The Peter Hujar Archive LLC
Ad Minoliti, an Argentinian artist who uses brightly coloured geometric designs to represent a trans-human utopia, will design Southbank Centre's Riverside Stage, while a series of flags designed by Minoliti will also adorn the roof of Royal Festival Hall. Elsewhere on site, South African artist Athi-Patra Ruga will transform the windows of Queen Elizabeth Hall and the Hayward Gallery foyer into a striking display of 'stained glass' featuring avatars designed by the artist, and a poem by Tarek Lakhrissi – 'Glory' – will greet visitors as they approach the stairs leading to Southbank Centre's Mandela Walk. The exhibition's title is taken from the song 'Transome' by Bolton-born, Berlin-based singer-songwriter, Planningtorock, who will also perform as part of the exhibition's public programme.
Vincent Honoré, Guest Curator said: "Kiss My Genders brings together a leading group of international artists who explore and engage with gender identities. Conveyed through a wide range of mediums, this exhibition intends to be a wonderful celebration welcoming the brilliant differences and the rich spectra of genders within our society."
Courtesy of Hayward Gallery.
Exhibition until 8th of September.