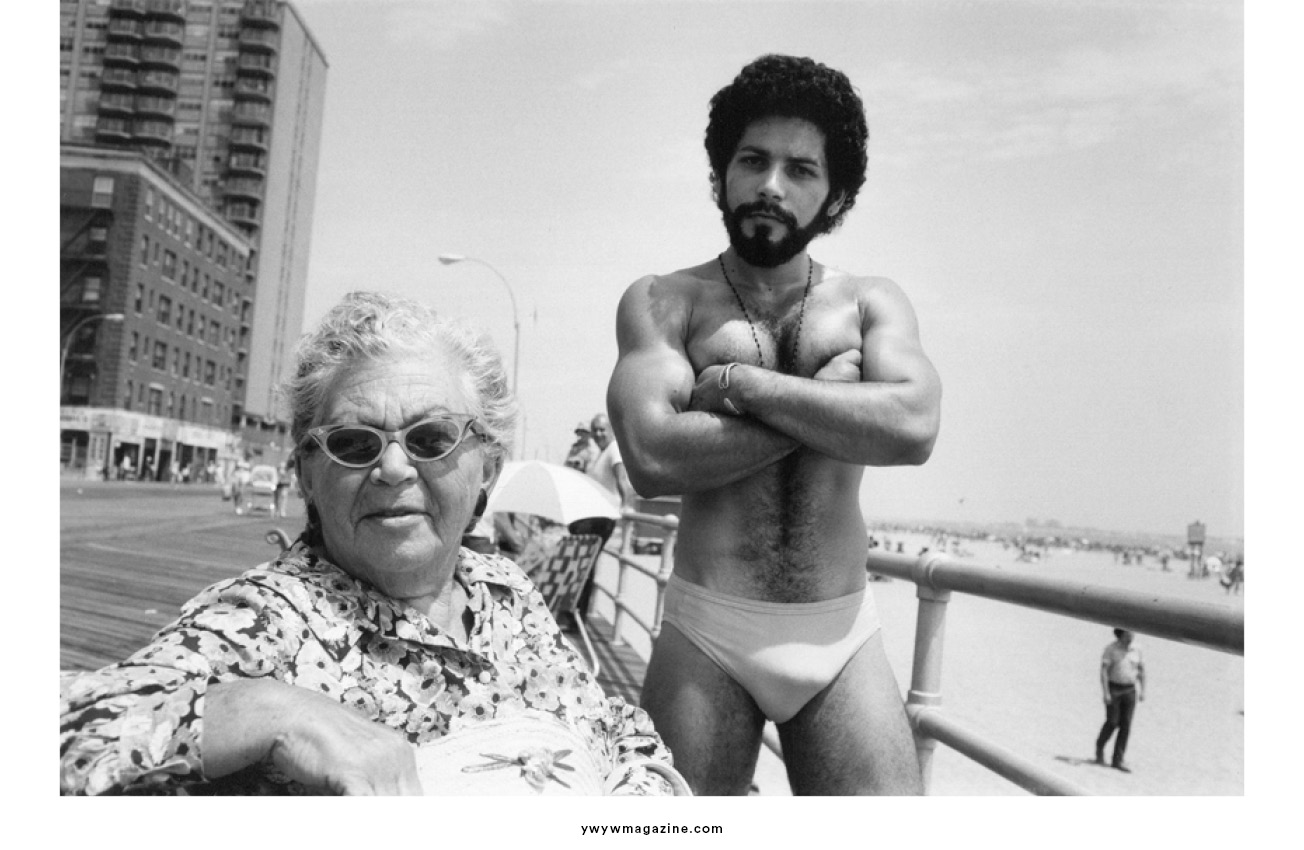 Angel and Woman, Broadwalk Brighton Beach, NY, 1976 © Arlene Gottfried
Galerie Bene Taschen is pleased to present a major European retrospective of work by the New York photographer Arlene Gottfried, following her death in 2017. The exhibition brings together photographs from the early days of her career in the 70's to her later works in the 2000's.  The show includes both Cibachrome and Vintage Silver gelatin prints, some of which Arlene Gottfried printed herself prior to her death.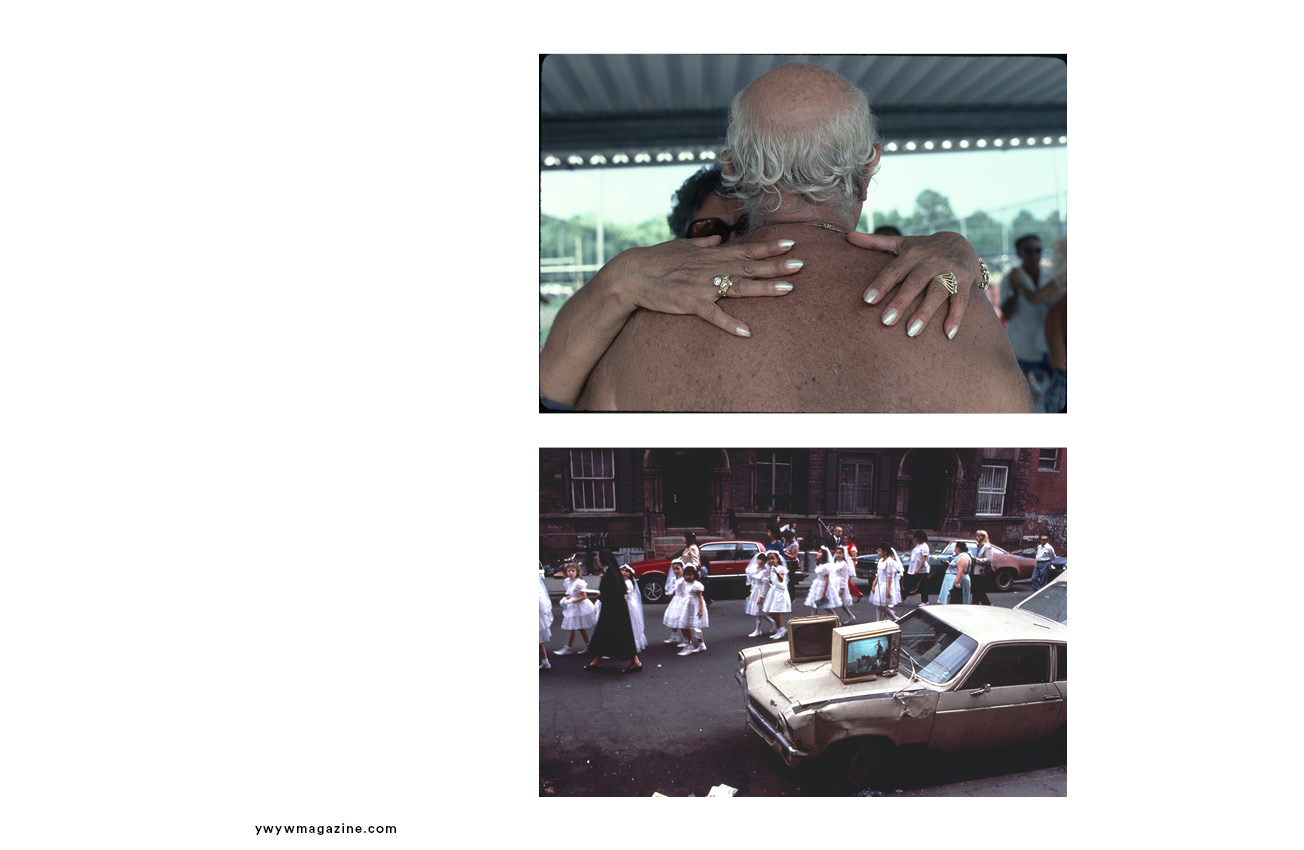 Top: Dancing at Pool, Granit Hotel, New York, 1985. Bottom: Communion, Lower East Side, New York 1985 © Arlene Gottfried
Arlene Gottfried took her first photos as a teenager at Woodstock in 1969. After graduating from the Fashion Institute of Technology in New York, she worked for various advertising agencies and later as a freelance photographer for various newspapers such as The New York Times Magazine and The Independent.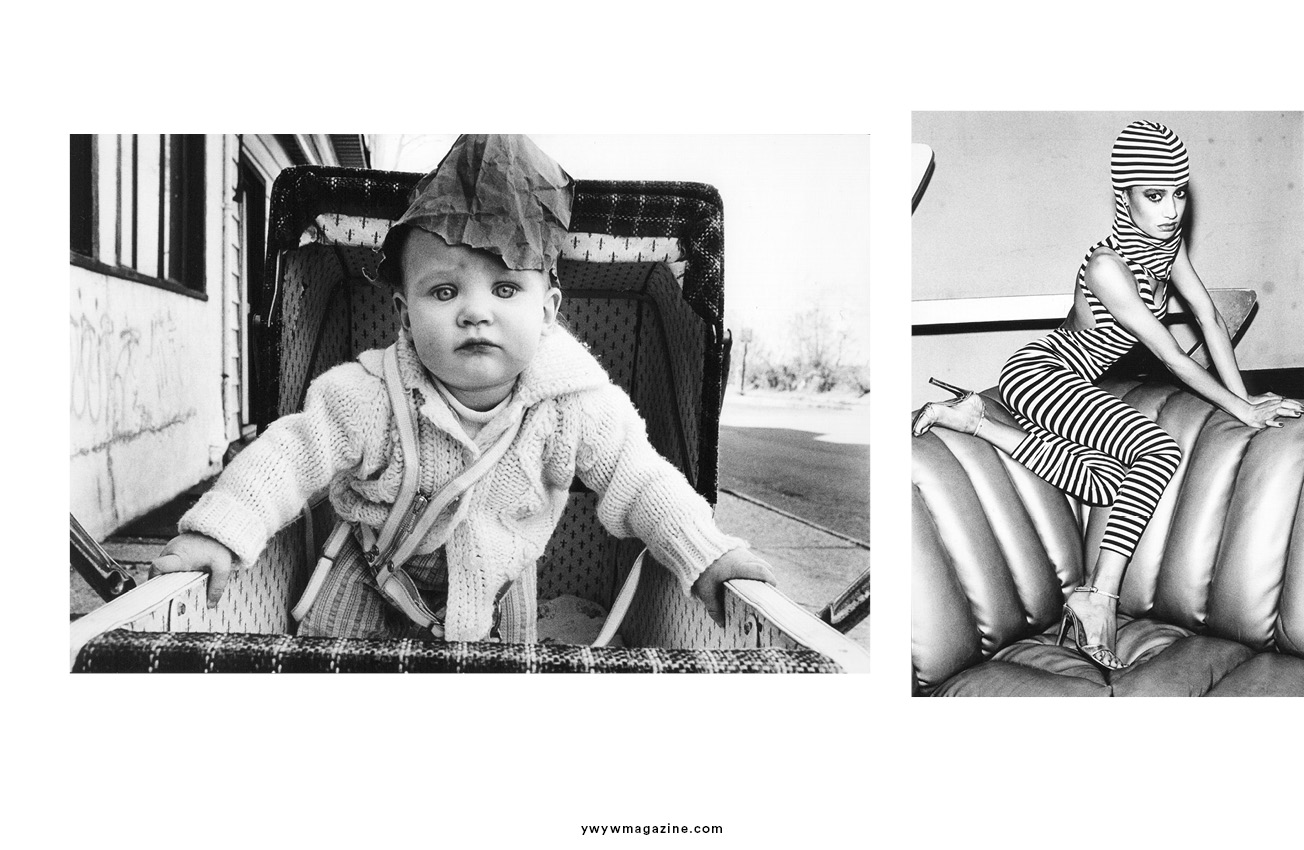 Left: Baby with Paper Bag on Head, Staten Island, 1974. Right: Striped Woman at Studio 54, New York, 1979 © Arlene Gottfried
However, she continued to return to the New York districts of Coney Island and Crown Heights, where she grew up. Arlene Gottfried slowly expanded her radius and soon began taking photographs in countless neighbourhoods of New York and other regions of the USA. Diversity in cities prior to gentrification is a constant theme through out her photographic work.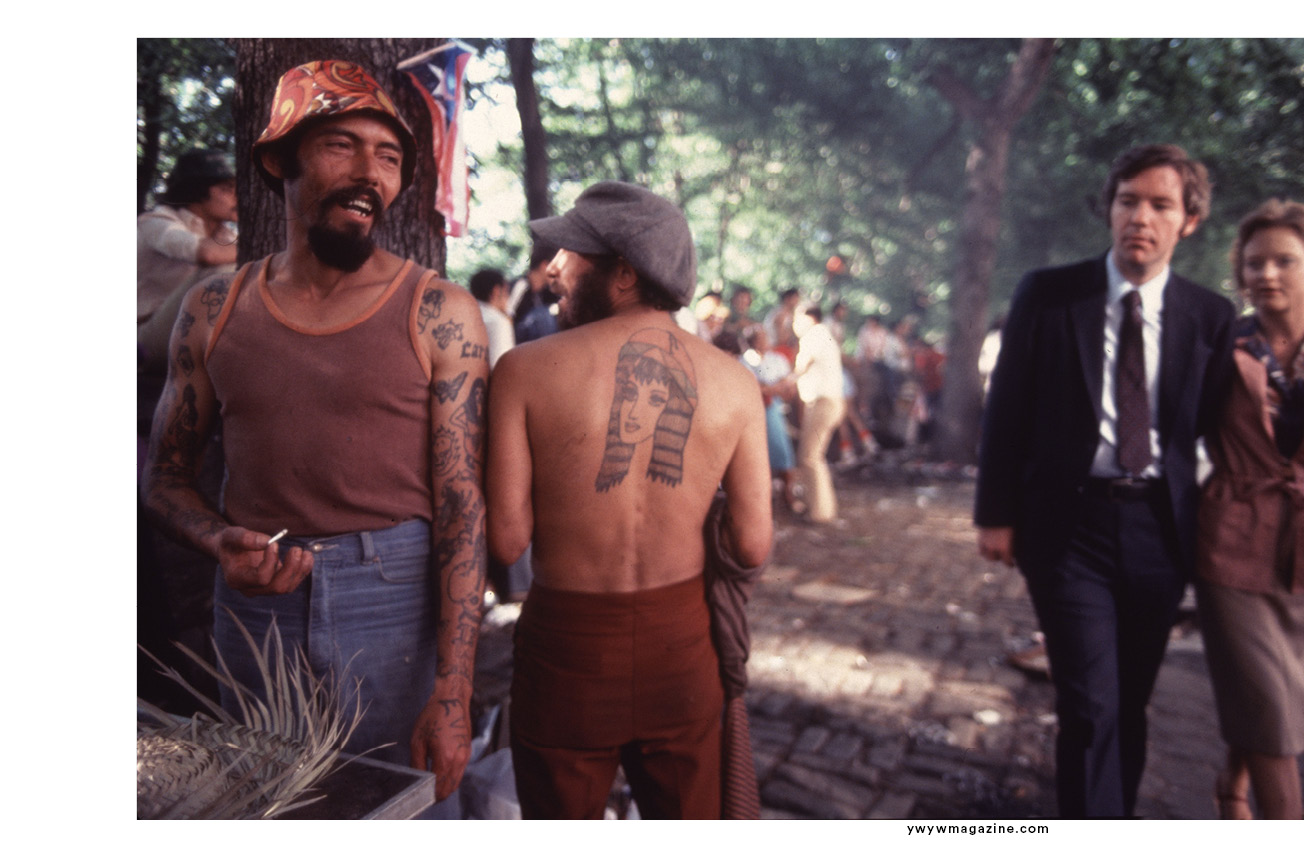 Puerto Rican Day Parade © Arlene Gottfried
People in all of their many facets stand at the center of Gottfried's visual language. The photographer continued to follow some of her motifs over the course of several years or decades. The pictures in her book Midnight tell the story of Ismael Burgos over a time period of 20 years. In 1970 Gottfried worked on a photographic project in the El Barrio district focusing on Puerto Rican immigrants, whom she lived door to door with.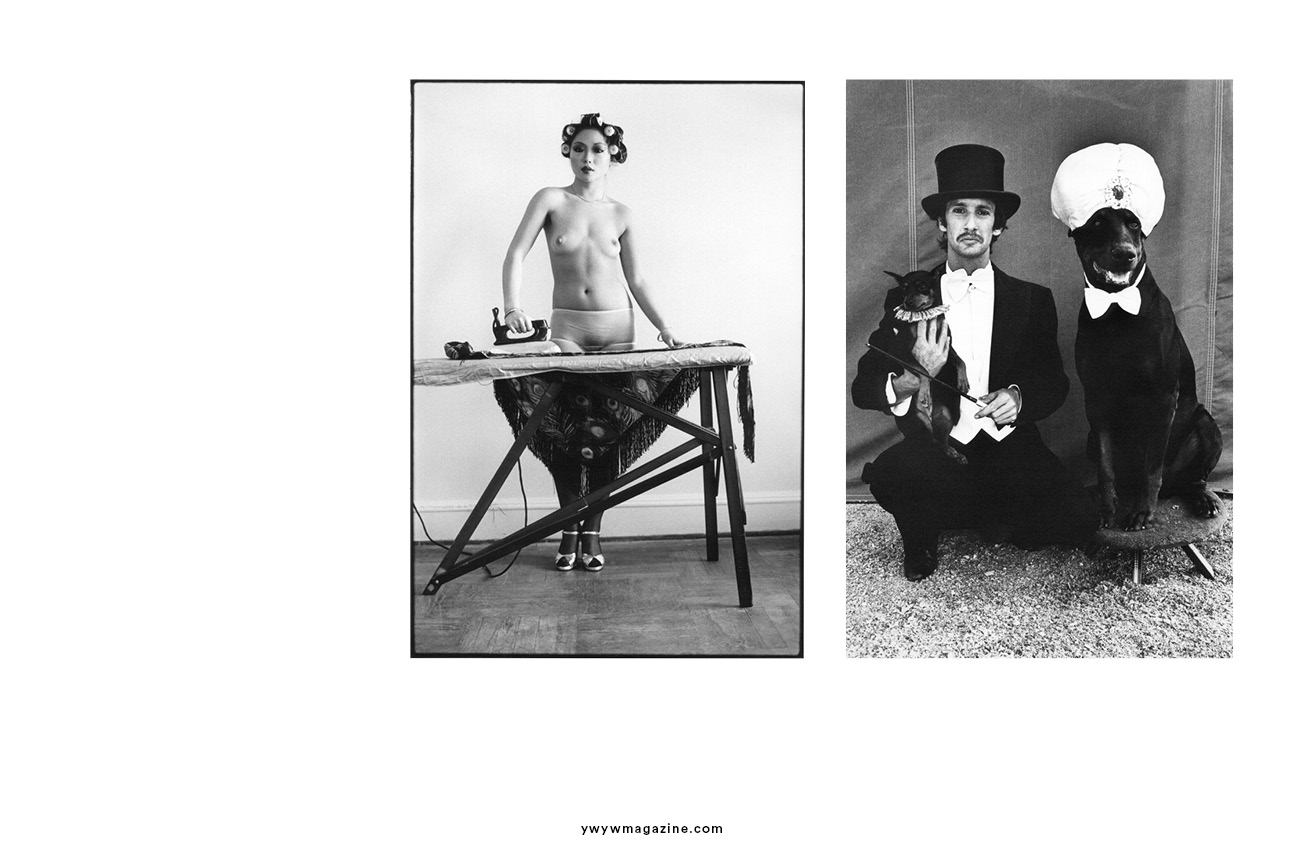 Left: Eddie Sun´s Fried Ironing, New York, 1972. Right: Lloyd Steir and Dogs at the Big, Apple Circus, New York, 1976 © Arlene Gottfried
The accompanying photo book, Bacalaitos and Fireworks, was published in 2011. Many of her black-and-white pictures are brought together in the photo book Sometimes Overwhleming from 2008. They show portraits of New Yorkers in their natural urban environment during the 70s and 80s, whether they be transgender, Jewish bodybuilders or children dressed up for Halloween.
Courtesy of Galerie Bene Taschen
Exhibition from 30th of June to 30th of July. Opening on 29th of June 6-9 pm.