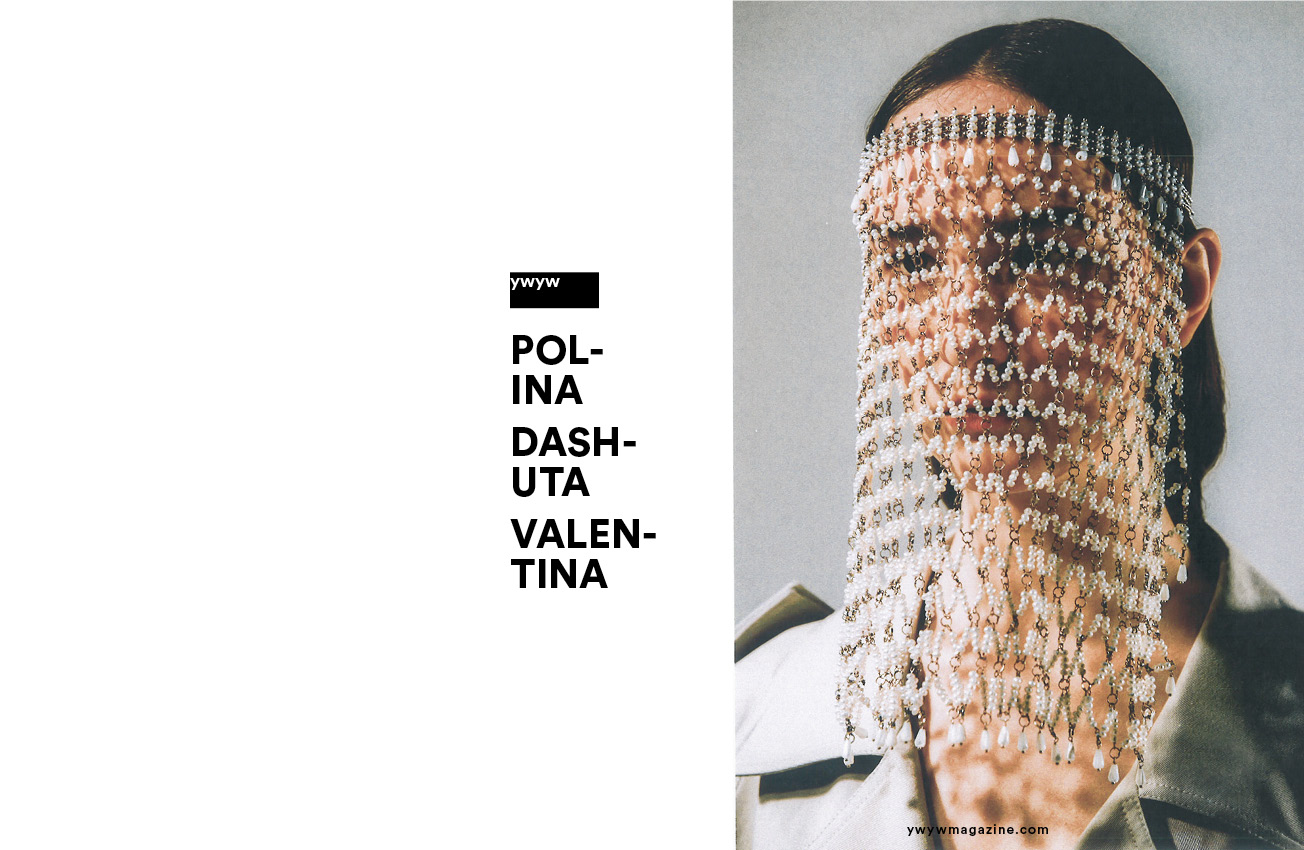 Polina wearing trench Vìen, necklace Rosantica.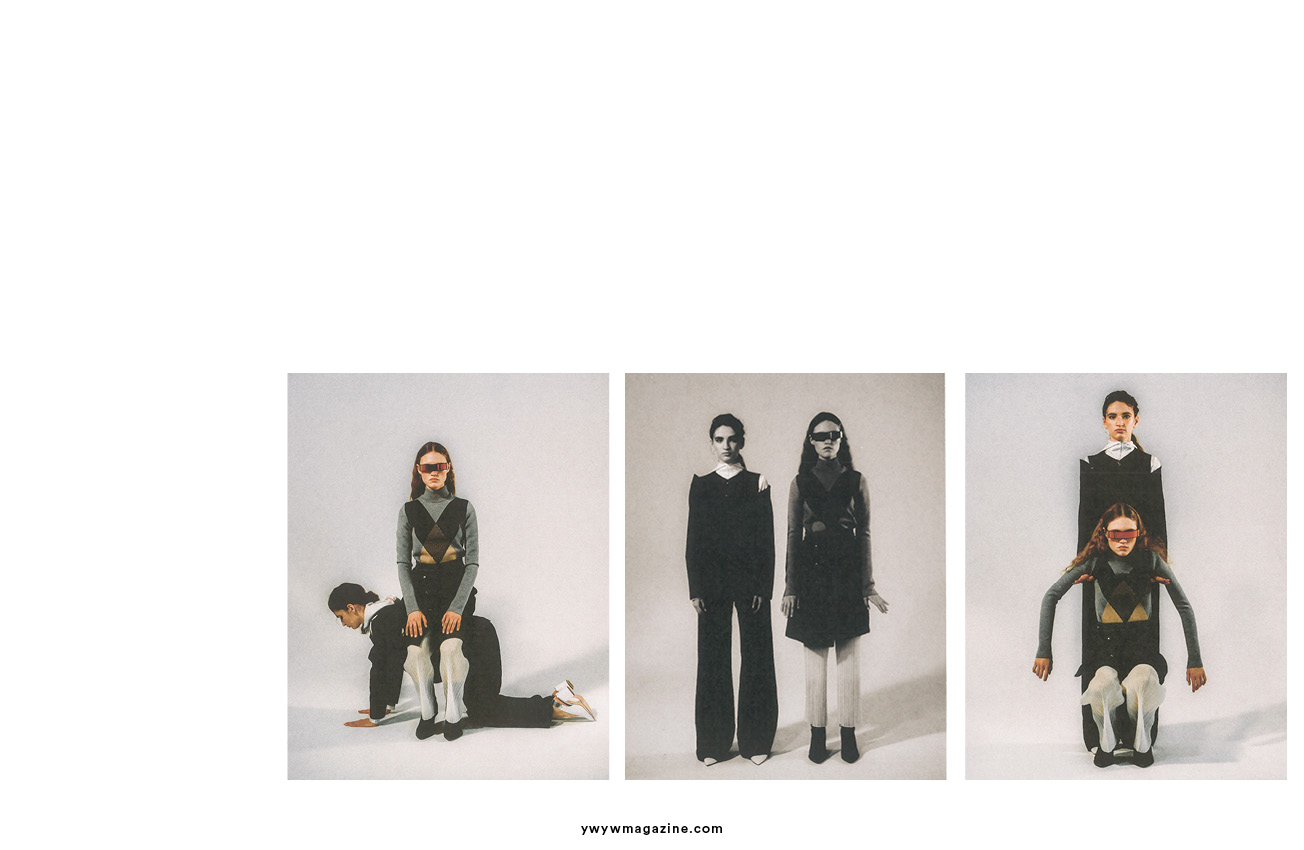 Valentina wearing jacket ATM Studio, hoodie and trousers both Archivio,  shoes Le Saunda. Dashuta wearing turtleneck and shoes both Archivio, skirt Marios, trousers Alysi.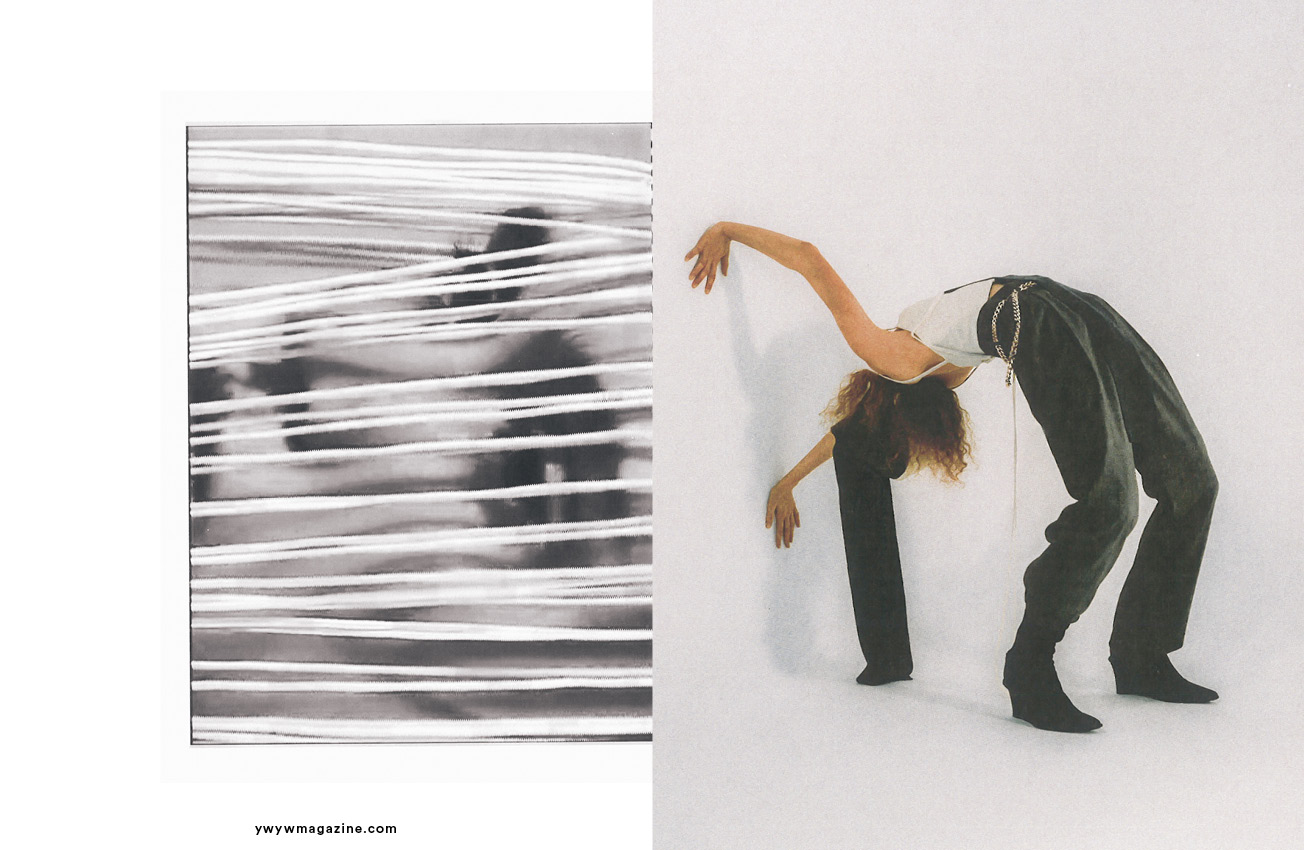 Dashuta wearing top Marios, trousers, hood and shoes all Archivio, belt Rosantica.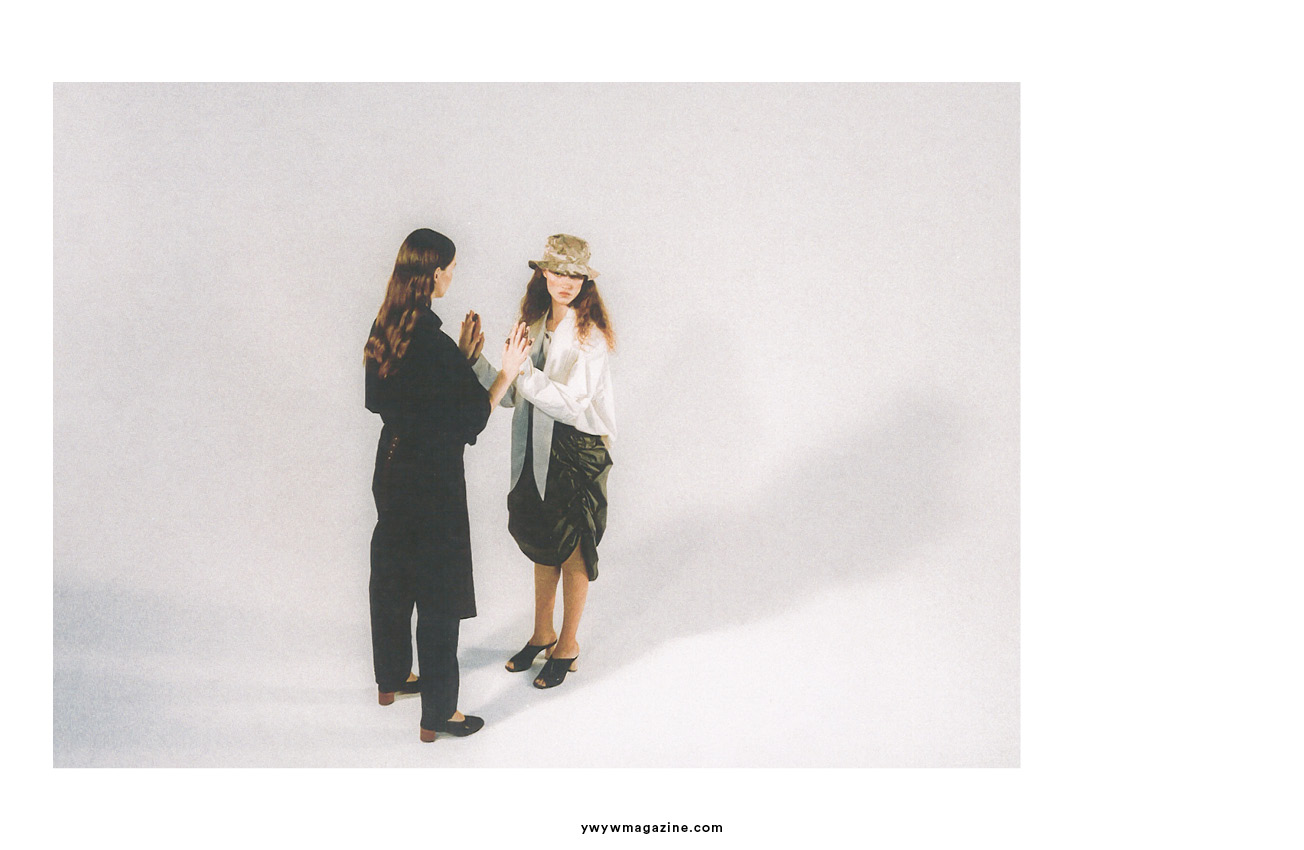 Polina wearing suit Labo.Art, skirt ATM STUDIO, shoes Repetto. Dashuta wearing shirt ATM STUDIO, skirt Vièn, hat Carhartt, shoes Gianna Meliani.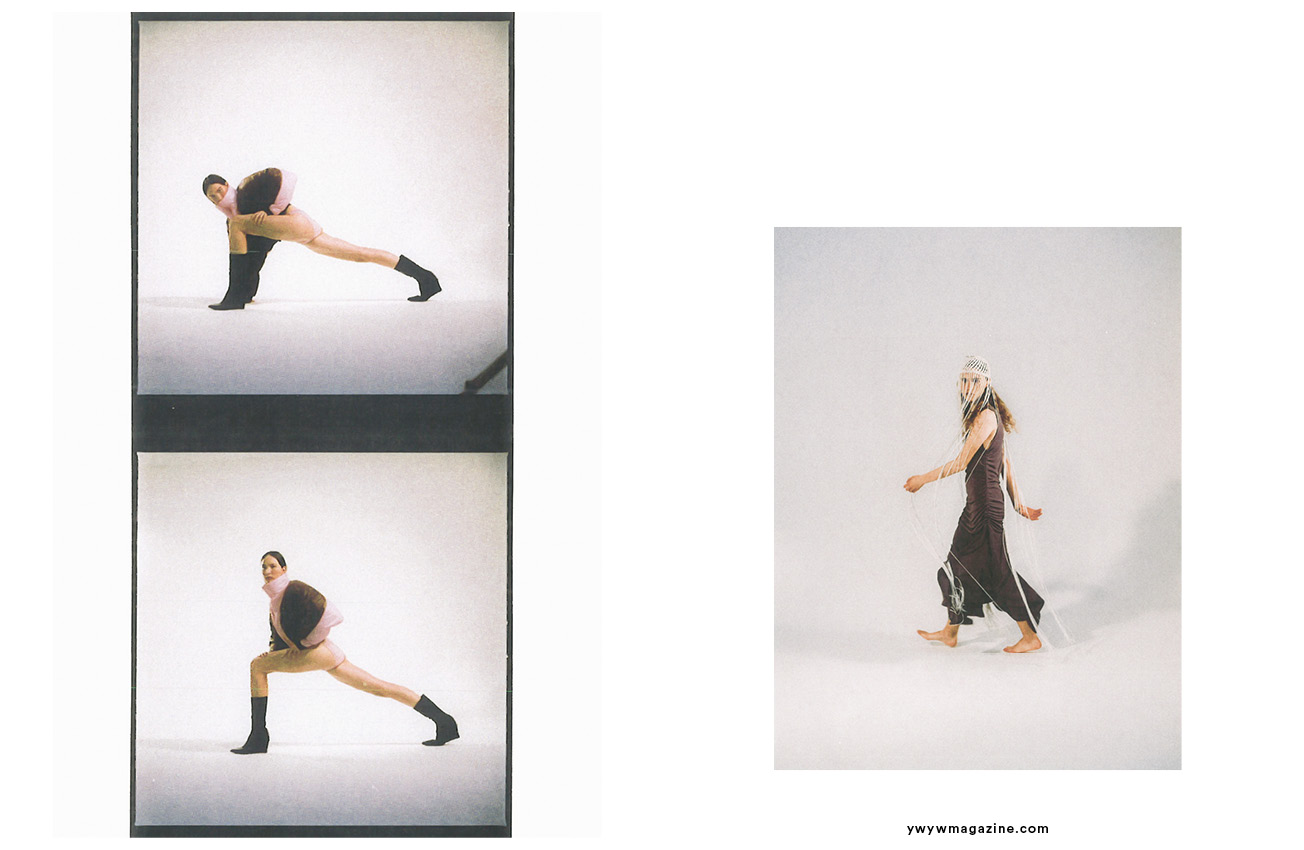 Left: Polina wearing jacket Marios, panties shh milano, boots Archivio. Right: Dashuta wearing dress Act n°1, head accessory Marios.
Photography Teresa Ciocia
Fashion Giulia Sanna
Make up Misaki Kato
Hair Yu Nagatomo
Models Polina at Special Management, Dashuta at The Fabbrica and Valentina at Next Management