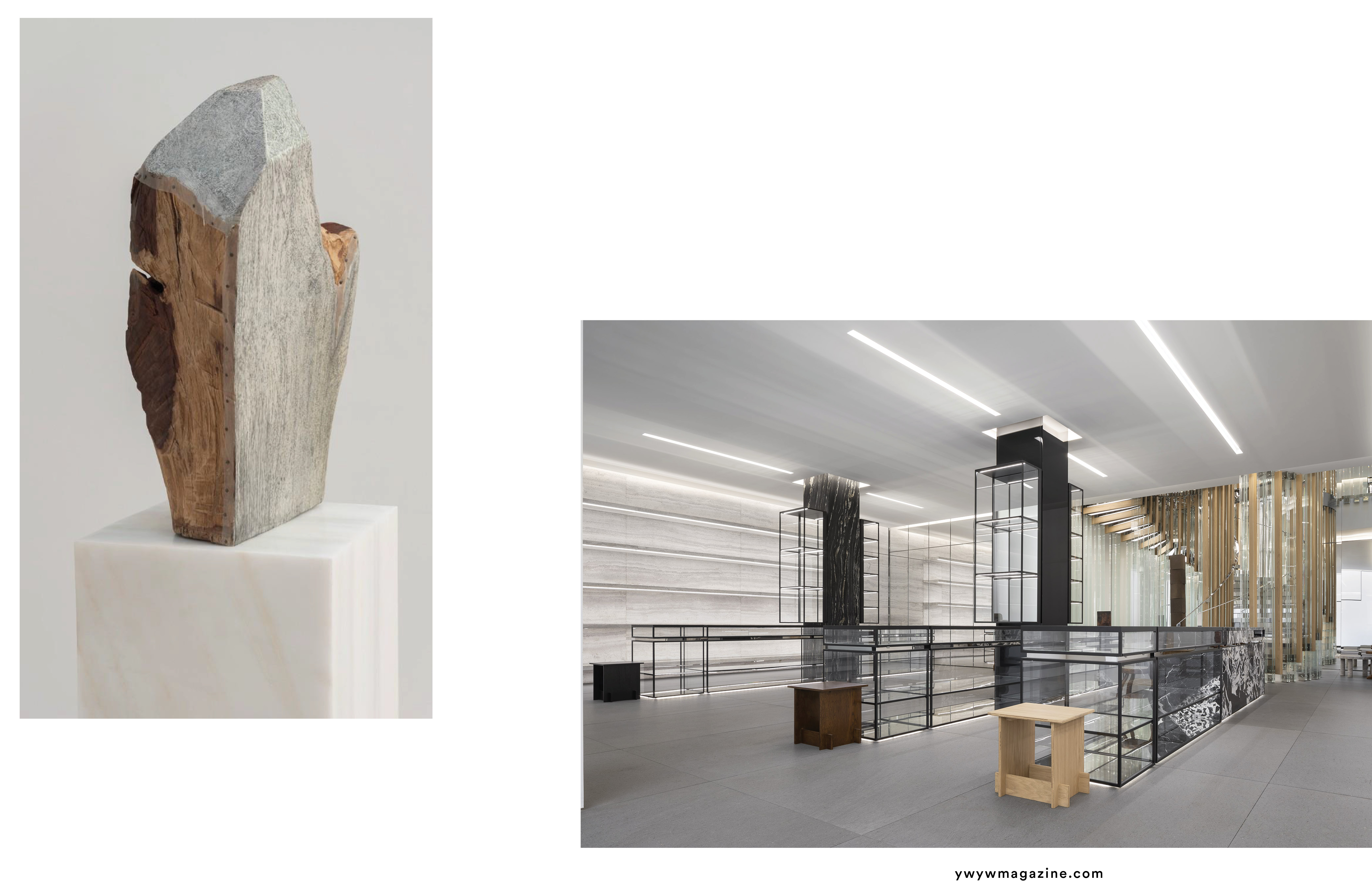 Left: Hu Xiao Yuan, Glass Thorn III. Right: interior of the new Celine store.
Celine opens a boutique in Paris rue Duphot with a new architectural concept by Hedi Slimane. Featuring Women's and Men's collections, this store hosts 5 art pieces from different artists.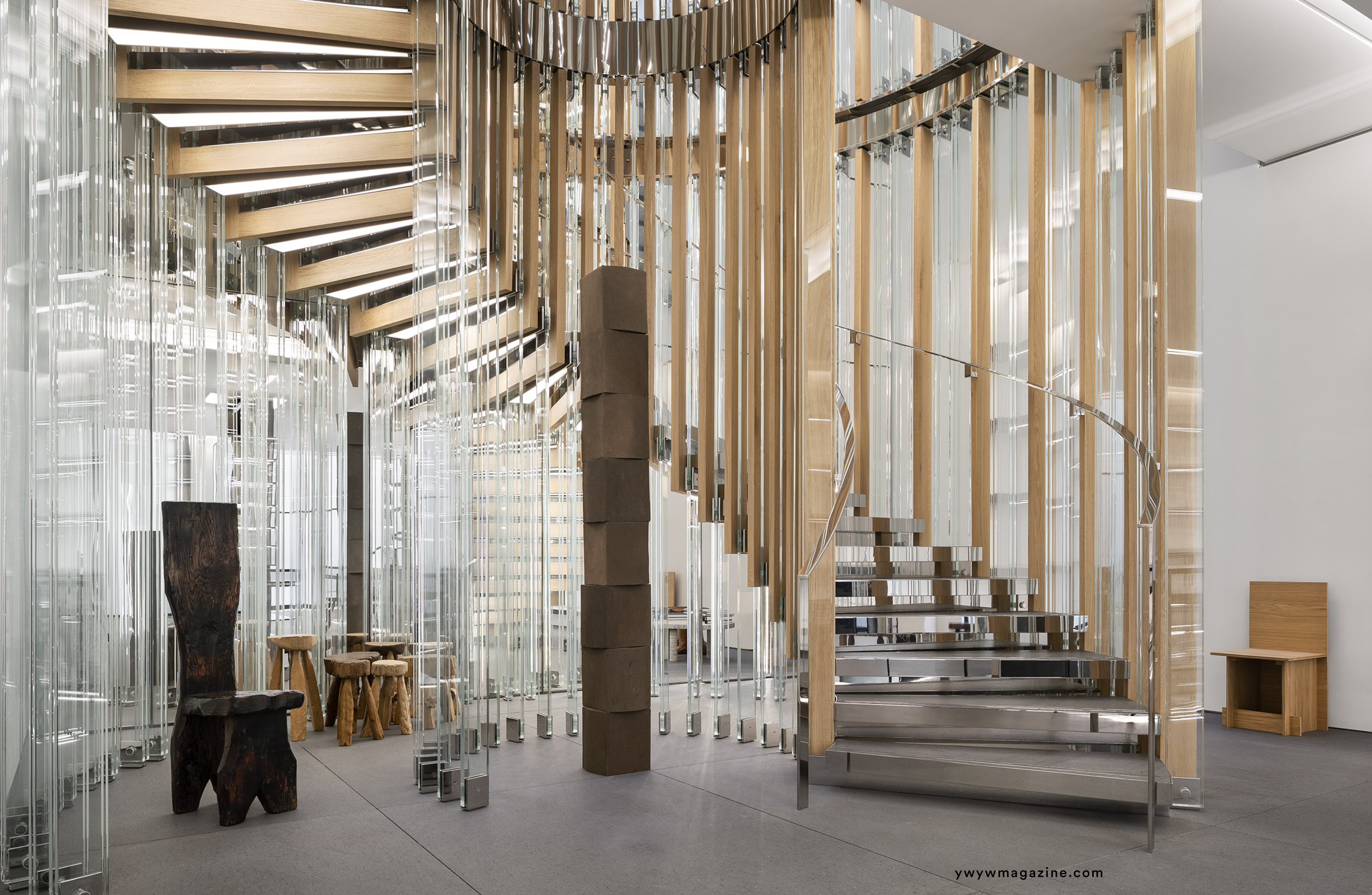 Interior of the new Celine store. Art piece by Katinka Bock, The Velvet Column. 
They include a ceramic sculpture by German artist Katinka Bock; a sculpture by Chinese artist Hu Xiaoyuan incorporating materials such as rosewood, ink, raw silk and nails; a wall-mounted sculpture by Canadian artist Georgia Dickie, who often works with found objects, and a work by fellow Canadian Rochelle Goldberg. Rounding out the selection is a man, Brazilian artist Deyson Gilbert.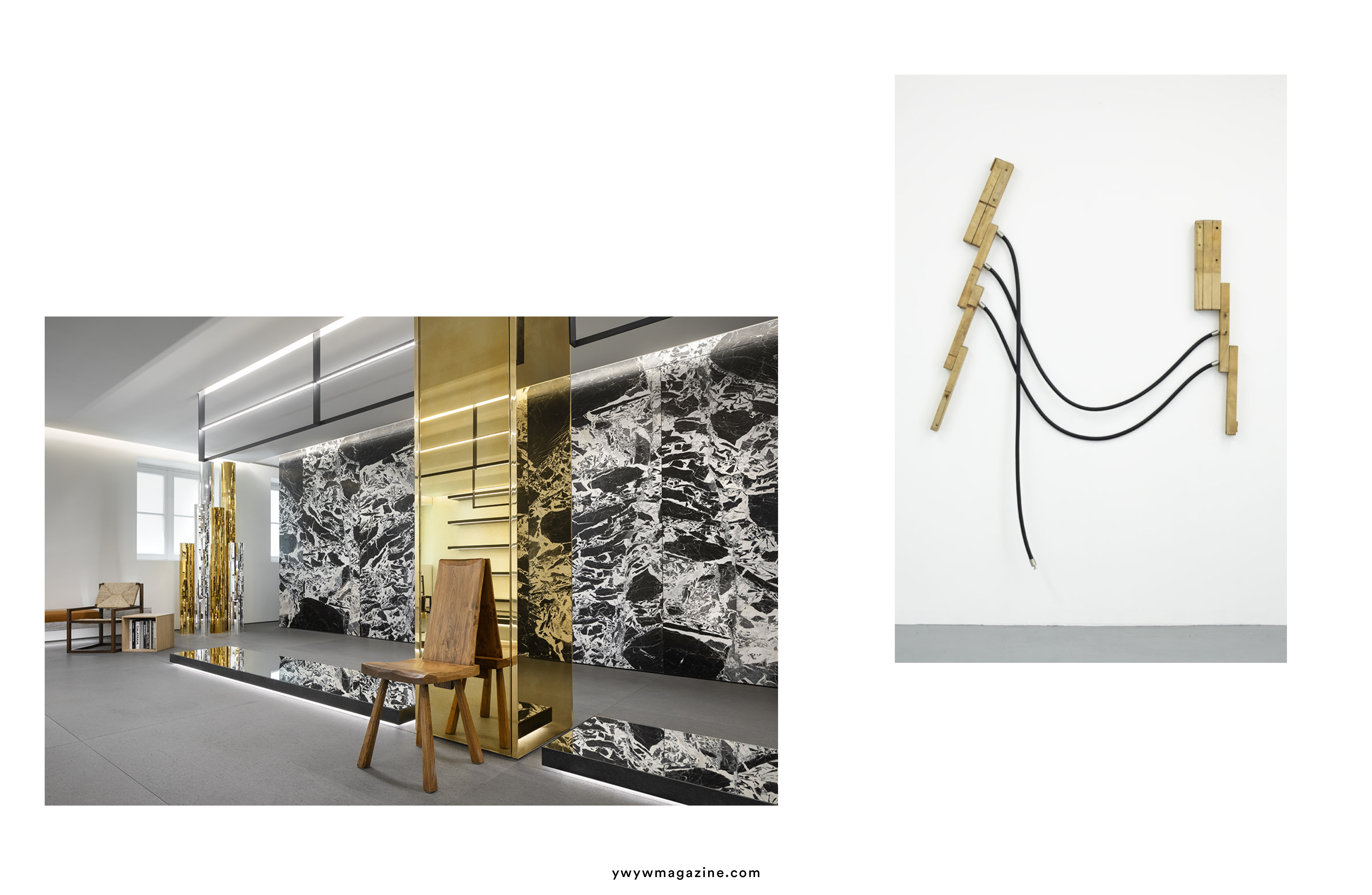 Left: interior of the new Celine store. Right: Georgia Dickie, Smile. 
Smile, 2013, is a modular, wall-mounted sculpture made of collapsible found wood and rubber stanchions. These objects were selected and positioned according to an ulterior logic that eschews the values and meanings we usually assign to things. The objects I that the artist use inform the work's overall composition and suggest complex narratives to do with humankind's ongoing attempts to understand, communicate, and connect.